MVP Development Services
20+ Years Of Driving Startup Success with MVPs
Trusted since 2003, BIT Studios is a leading MVP development company that transforms a product idea into a market-ready solution. Our seasoned expertise accelerates your journey from concept to market environment, ensuring a solid foundation for your product's success.
MVP (Minimum Viable Product) is the essence of your idea crafted into a functional model. At BIT Studios, we meticulously design, build, and test your MVP, ensuring it has the core features and a validated path for further enhancements.
BIT Studios Partners With Industry Leaders
Triumphs of BIT Studios: A Catalog of Awards
Cutting-edge MVP App Development Services at BIT Studios
Here are the MVP software development services brought to you by BIT Studios, designed to transform your innovative ideas into viable solutions swiftly.
MVP Consulting and Planning
Product Idea Conceptualization
Strategy Formulation
Tech Stack Recommendations
Business Goal Alignment
Risk Assessment
Budget and Timeline Planning
Research and Feasibility Analysis
Market Research
Business Analysis
Business Idea Validation
Stakeholder Analysis
Requirements Gathering
MVP Product Design
UI/UX Design
Prototype Development
MVP Development Services
Custom MVP Development
Concierge MVP Development
A Few Of The Businesses We Partner With
Why BIT Studios is Your Ideal Choice for MVP Development
Here is why BIT Studios is your ideal MVP development company, embodying a blend of efficiency, expertise, and excellence.
100+ Enterprise Projects Completed
4.9 Rating on Clutch
Cost-Effective, Risk-Free Process
Trusted by Fortune 500 and Startups
Fast-track your business success with a minimum viable product!
Learn how BIT Studios can help you develop your idea into a solid MVP that speaks volumes.
BIT Studios: Where MVP Visions Become Reality
View More Projects
Client Voices: The BIT Studios Partnership Experience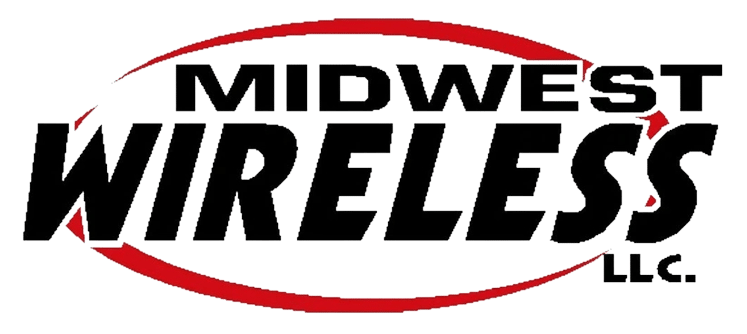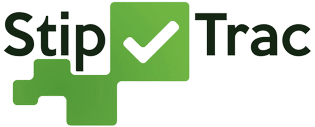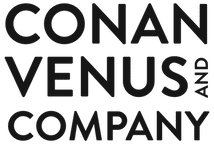 The platform was bug-free and boasted all the functionalities that the client required. The team handled all issues in a timely manner. Dynamic and capable, BIT Studios was easily able to pivot in new directions when needed, adjusting their workflow depending on the project's progress and budget.
Jeff and the BIT Studios' team build great systems that perform at scale. They are creative and strategic thinkers that add value not only to the product but also the commercialization of the business.
Midwest Wireless would recommend using BIT Studios to any organization with complex development projects or tasks… Not only was it a quick turnaround for such an important piece of the project, it came to us in a very complete condition… Our consultant returned with rave reviews of the BIT Studios resources, and the project managers were able to breathe easily throughout the process.
The platforms developed by BIT Studios received extremely positive feedback from stakeholders. Accessible and detailed, the team met the client's expectations because they spent a lot of time understanding their needs. Above all, they kept the client on track with their consistent progress updates.
Jeff's leadership was critical in driving the project forward, communicating to management the realities of our project's status, and visioning the opportunities and feature sets to improve our enterprise's efficiency.
I've worked with BIT Studios on developing a website for our company. They have always been helpful and found ways to get things done within our tight time and budget constraints. They are a joy to work with and have the expertise to get the job done!
Jeff has an amazing level of experience and knowledge in software development, business strategy and technology. He is a great person to work with. I would highly recommend Bit Studios for your next project.
Boasting exceptional design expertise, BIT Studios elevated the site's design and usability, resulting in an improvement in the site's speed, mobile performance, and online visibility. Leading a structured approach, the team used a project management tool to track and prioritize tasks efficiently.
BIT Studios Methodologies for MVP Development Success
Discover the diverse development methodologies harnessed by BIT Studios for a structured and successful transformation of concepts into MVPs.
How BIT Studios Engineers MVPs
BIT Studios employs a meticulously structured MVP development process to transform initial ideas into viable, market-ready digital solutions.
Market Research and Discovery Phase
Understanding the market, the problem the clients are solving, and the target audience
Conducting competitive analysis, customer interviews, and surveys
Prototyping
Creating wireframes or mockups of your MVP
Building a prototype representing the MVP's user interface and user experience
Idea Validation
Getting feedback from early customers, stakeholders, and industry experts
Using landing pages, social media campaigns, and prototype testing for validation
MVP Definition
Defining the core functionality that solves the problem identified
Prioritizing features based on their importance to the core problem-solving goal
MVP Development
We start with a well-planned, iterative MVP development process
Building the minimum set of features required to deliver value to users and get feedback
Adhering to good coding practices, ensuring that the MVP is stable and bug-free
MVP Testing
Conducting thorough testing to ensure that the MVP is working as expected
Usability testing to identify any potential user experience issues
MVP Launch
Launching the MVP to a select group of early adopters or in a controlled environment
Ensuring the clients have mechanisms in place to collect user feedback
Feedback and Iteration
Collecting and analyzing user feedback to understand what works and what doesn't
Using the feedback to make necessary adjustments to the product.
Repeating the process: Build, Measure, Learn, and iterate until you achieve a product/market fit
Sharpen your edge with BIT Studios' MVP expertise!
Our tailored approach ensures your MVP resonates with the market needs, giving you a significant business advantage.
Delivering Top-Tier MVPs with Modern Technologies & Tools
Building MVPs Together: BIT Studios Engagement Models
As an MVP app development company, BIT Studios offers innovative collaboration strategies to streamline MVP development and drive success.
BIT Studios: Your Ideal Choice for MVP Outsourcing
Here are the unparalleled advantages of entrusting your minimum viable product development to BIT Studios, an experienced MVP software development company:
Vast Experience
With over two decades in the industry, our seasoned team has honed the skills and methodologies necessary to bring your MVP to life.
Cost Efficiency
We offer competitive pricing without compromising quality, ensuring you get the maximum value for your investment.
Quality Assurance
We adhere to stringent quality control protocols to ensure that the MVP we deliver is robust, reliable, and ready to face the market challenges.
Speed to Market
Our MVP development approach ensures a quicker turnaround, enabling you to test your ideas in the market faster.
Transparent Communication
We keep you informed throughout the development process, ensuring a smooth workflow and alignment of expectations.
Cutting-Edge Technologies
We stay updated with the latest technologies and industry trends to ensure that your MVP is built on a modern tech stack, making it future-ready.
Intellectual Property Protection
We follow strict confidentiality and intellectual property protection policies to safeguard your interests.