Backend Development Services
Leaders in Advanced Backend Services Since 1990
With over 30 years as a leading backend development company, BIT Studios sets the benchmark in software development. By embracing new technologies, our backend development services ensure optimal performance and always adhere to the latest security protocols.
Leading Companies Who Trust Us
BIT Studios Backend Development Services
Custom Backend Development
BIT Studios offers custom backend development services tailored to unique software needs.
Backend Application Development
Our backend developers build applications, ensuring optimal performance and functionality.
Mobile App Backend Development
Experience seamless functionality on multiple devices with our backend development services.
Web Backend Development
BIT Studios delivers top-tier backend web development services for dynamic websites.
Enterprise Backend Development
Our software development services help optimize backend operations and enterprise systems.
API Services
We craft APIs that facilitate smooth integration with third-party services.
API Integration
BIT Studios' integration services ensure smooth collaboration of diverse API systems.
API Management
BIT Studios will maintain and oversee your APIs effectively with our backend solutions.
API Documentation
Our development team provides clear API documentation for effective backend operations.
Cloud Backend Services
Cloud Backend Implementation
Adopt cloud backend solutions with BIT Studios for enhanced data protection.
Cloud Infrastructure Management
Experience robust and secure cloud management with our backend development services.
Cloud Migration
Our backend development services make your transition to the cloud smooth and efficient.
BIT Studios ensures your back end development services adapt to evolving needs.
Get your backend development services needs with BIT Studios.
We offer transformative solutions customized for your business success.
Backend Excellence: The BIT Studios Advantage
With over three decades in the industry, BIT Studios ensures unparalleled expertise
As a leading backend development company, our standards are unmatched
Our adoption of cutting-edge technologies gives clients a competitive edge
We seamlessly execute even the most complex web applications
Our experienced developers provide a competitive edge in backend solutions
Backend Specialization: Our Portfolio Highlights
View More Projects
Our Awards and Recognitions
Client Testimonials: Our Backend Solutions in Action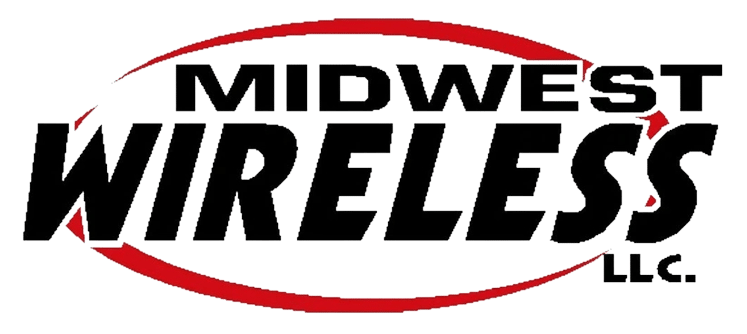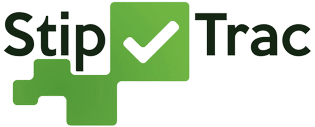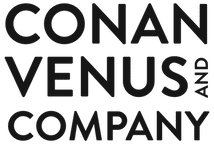 Jeff has an amazing level of experience and knowledge in software development, business strategy and technology. He is a great person to work with. I would highly recommend Bit Studios for your next project.
Midwest Wireless would recommend using BIT Studios to any organization with complex development projects or tasks… Not only was it a quick turnaround for such an important piece of the project, it came to us in a very complete condition… Our consultant returned with rave reviews of the BIT Studios resources, and the project managers were able to breathe easily throughout the process.
The platforms developed by BIT Studios received extremely positive feedback from stakeholders. Accessible and detailed, the team met the client's expectations because they spent a lot of time understanding their needs. Above all, they kept the client on track with their consistent progress updates.
The platform was bug-free and boasted all the functionalities that the client required. The team handled all issues in a timely manner. Dynamic and capable, BIT Studios was easily able to pivot in new directions when needed, adjusting their workflow depending on the project's progress and budget.
Jeff and the BIT Studios' team build great systems that perform at scale. They are creative and strategic thinkers that add value not only to the product but also the commercialization of the business.
I've worked with BIT Studios on developing a website for our company. They have always been helpful and found ways to get things done within our tight time and budget constraints. They are a joy to work with and have the expertise to get the job done!
Boasting exceptional design expertise, BIT Studios elevated the site's design and usability, resulting in an improvement in the site's speed, mobile performance, and online visibility. Leading a structured approach, the team used a project management tool to track and prioritize tasks efficiently.
Jeff's leadership was critical in driving the project forward, communicating to management the realities of our project's status, and visioning the opportunities and feature sets to improve our enterprise's efficiency.
Ready to work with the top backend developers in the market?
Collaborate with industry-leading developers at BIT Studios.
Backend Development Methodologies at BIT Studios
At BIT Studios, our backend development services are developed through diverse methodologies, each fine-tuned by leveraging the best backend resources. Explore the distinct approaches we employ to achieve optimal results for every project.
Our Backend Development Process
At BIT Studios, we've refined our backend development process to ensure top-tier quality, efficiency, and innovation at every phase. While our approach is consistently thorough, the exact process may vary depending on the methodologies used for the project. Here's a breakdown of each stage of our process:
Initial Analysis & Planning
At this stage, BIT Studios meticulously analyzes your project requirements to strategize the most effective backend approach.
Comprehensive requirement gathering
Selection of relevant programming languages
Initial mapping of backend components
Evaluation of data management needs
Server-Side Development
Our team dives deep into server-side development, ensuring the backbone of your application is robust and reliable.
Creation of server-side APIs and functions
Integration with databases and data management systems
Setting up server architectures and environments
Employing best practices for security and scalability
Backend Engineering
Our dedicated backend engineers and software engineers collaborate to sculpt and refine the integral layers of your application.
Crafting efficient data storage and retrieval methods
Implementing middleware for networking and communications
Backend refactoring for optimized performance
Ensuring seamless interfacing with frontend components
Quality Assurance & User Experience Optimization
We strive to ensure that our backend services function impeccably and contribute to an enjoyable user experience.
Rigorous testing of all backend components
Performance checks and scalability tests
Feedback-driven refinements for enhanced user experience
Continuous monitoring for smooth operation
Uniting Expertise: Backend Collaboration Models
Backend Technologies and Tools We Use
Who We Work With: Industry Verticals
Real Estate
Healthcare
Telecommunications
Manufacturing
Business and Productivity
Insurance
Agriculture
Oil and Gas
Construction
Distribution
E-Learning
Automotive