Healthcare Practice Management
Medical Records SaaS
Built for Hospitals & Clinics
web & software development
ux & Prototyping
web design
software & qa testing
CLIENT
Agility Health is one of the largest Physical Therapy service providers in the United States and Canada with hundreds of locations and serving over a dozen hospitals.
CHALLENGE
Agility Health was looking for expertise in ramping up and managing a professional software development team dedicated to building their two SaaS systems. 1) Healthcare practice management system and 2) Healthcare medical billing solution. Our challenge was to build both as separate systems but with a high degree of integration.
STACK
Back-end: C#, .NET, ASP.NET, MVC Entity Framework, SignalR
Front-end: KnockoutJS
SOLUTION
We provided the following services to Agility Health.
Strategic Direction, Talent Acquisition & Team Augmentation, Project Management, Business Analysis & User Experience Design, Rapid Prototyping, Internal Team Hiring, Management and Training, Architecture Direction & Management, Software Development, Customer Implementation Planning, and Execution and Customer Support Department Creation & Execution.
CHECK OUT A FEW PROJECT SCREENS BELOW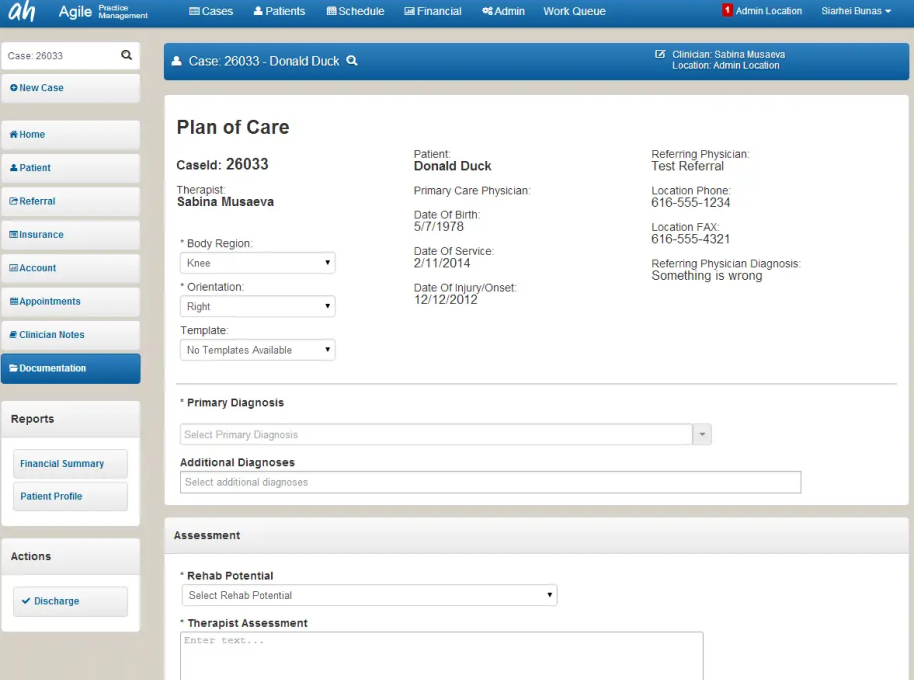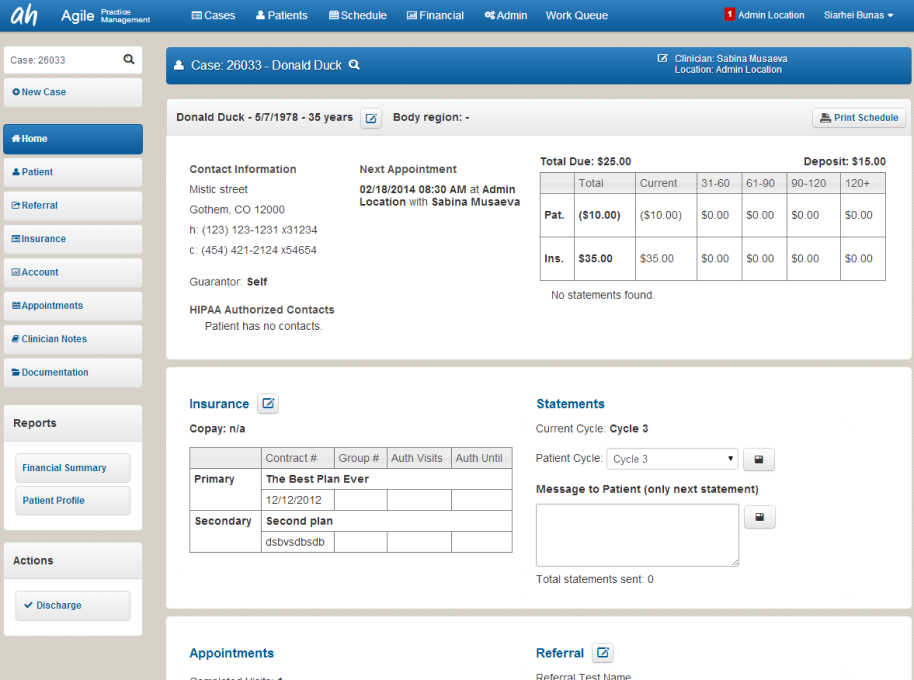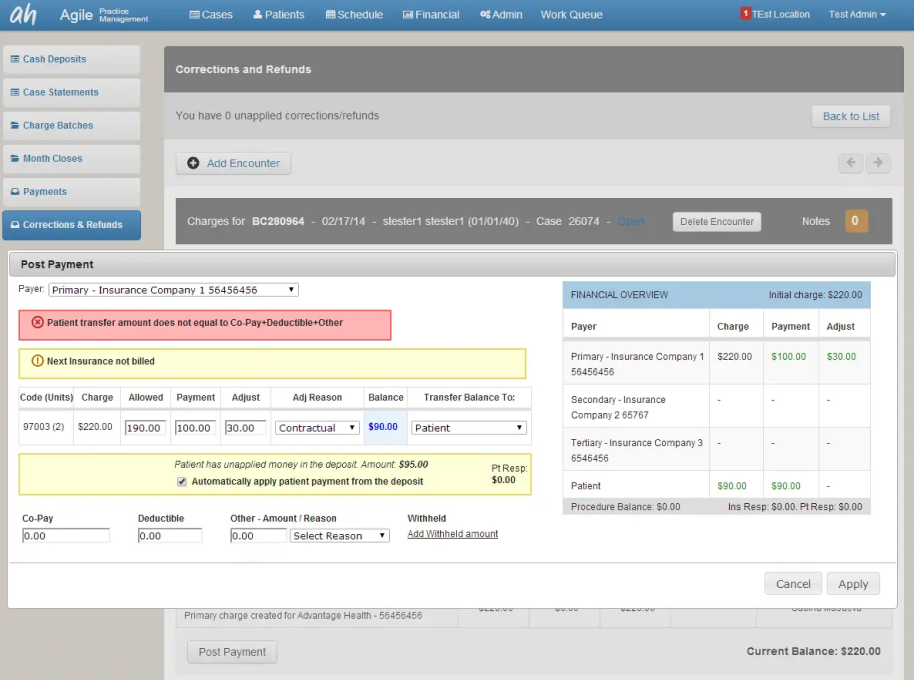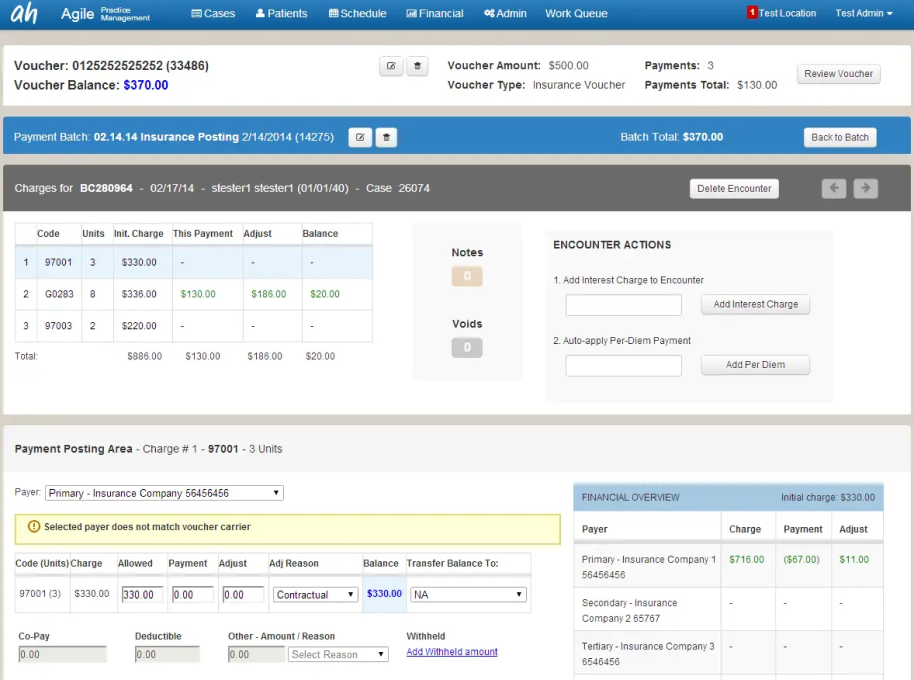 OUR OTHER WORKS