Custom Web Development Services
Two Decades of Award-Winning Web Development
With over two decades of experience as a reputable web development company, BIT Studios delivers premium custom web development services. We help in developing complex websites and web apps to build your brand identity and meet your unique business goals.
BIT Studios is Trusted by Global Brands
Custom Web Development Services of BIT Studios
Custom Website Development
Our experienced web developers create tailor-made websites, enhancing your brand's online presence and engagement.
Custom Web Application Development
BIT Studios develops custom web applications catering to your business requirements and workflows.
Enterprise Web Development
We prioritize end-user satisfaction by assessing the software's usability, ensuring an intuitive and user-friendly interface for optimal engagement.
Full-Stack Web Development
Our experienced developers manage both front and back ends, ensuring a comprehensive and cohesive web presence.
BIT Studios creates user-friendly, custom-built web portals, enhancing user engagement and functionality.
We design and develop custom eCommerce stores, amplifying your online sales and customer satisfaction.
Our skilled back-end developers handle server-side logic, ensuring your website's functionality remains seamless.
Custom Web Design
BIT Studios offers aesthetic, user-friendly website designs that reflect your brand identity and captivate your audience.
We rigorously test web solutions to guarantee high-quality, bug-free user experiences.
Website Support and Maintenance
Our dedicated team provides continuous support and maintenance, ensuring your website remains up-to-date and operational.
Integration and Hosting Services
Managed Web Hosting
Server Management
Web App Integration
Web Integration
CMS Integration
BIT Studios Advanced Web Solutions
With innovative, robust, and scalable digital platforms, BIT Studios offers advanced web solutions to help you excel in today's dynamic digital landscape. Here are some of our services:
Chatbots and Virtual Assistants
BIT Studios deploys AI-powered chatbots and virtual assistants to streamline customer interaction and automate your business processes.
Recommendation Engines
We design intuitive recommendation engines to boost your user engagement and personalized customer journey.
Get custom web software that fits your business requirements.
BIT Studios has skilled web developers who can help you build cutting-edge web solutions.
Advantages of Custom Web Development
Some of Our Web App Development Projects
SaaS – Portal & Mobile Apps
Custom Web App for eLearning Landscape
By harnessing our website development services, BIT Studios successfully revitalized Adaptibar's multi-bar exam online learning solution. Our comprehensive approach, design integration, UI/UX, and agile development amplified the eLearning solution's appeal and effectiveness, fostering exceptional growth.
Open Сase Study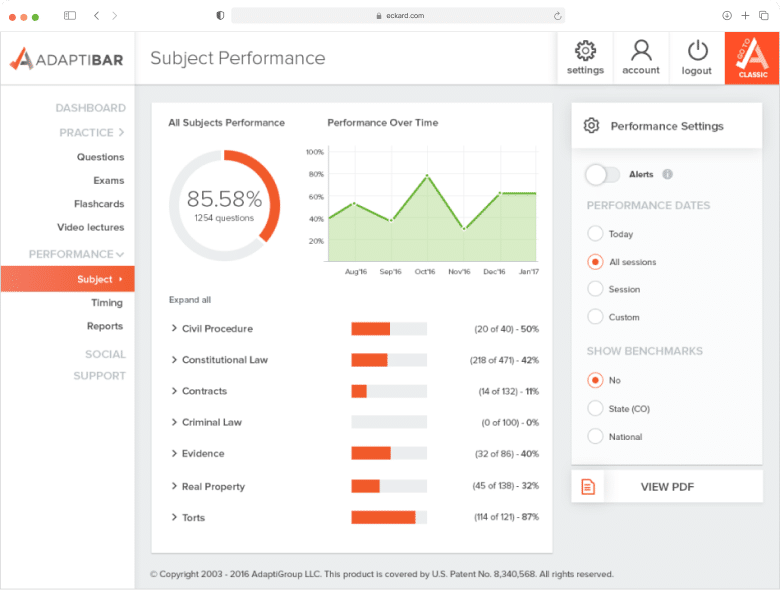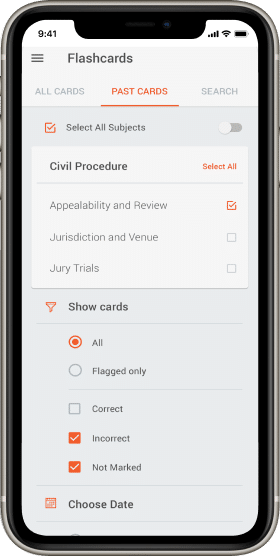 Portal / Mobile App
Custom Software for Task Management Efficiency for Eckard
BIT Studios' custom web solutions and mobile app development services were pivotal in creating a highly efficient task management system for Eckard Enterprises. With the latest technologies, our innovative solutions enabled real-time updates and superior collaboration across their multi-location teams, revolutionizing their operational dynamics.
Open Сase Study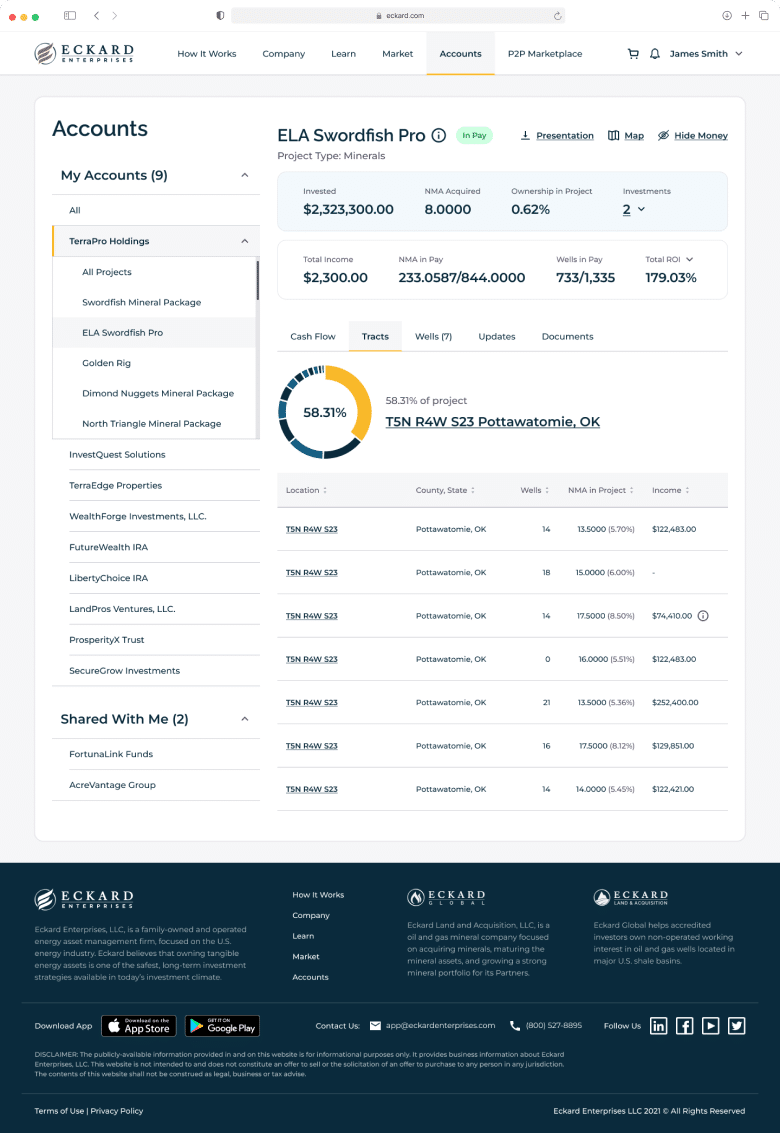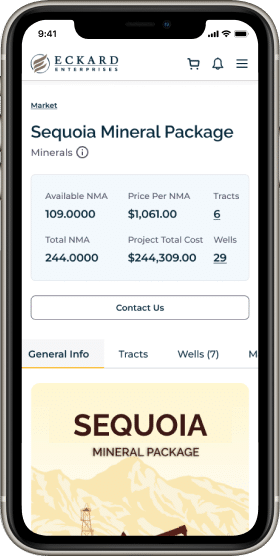 Portal / Mobile App
Custom Web Solutions for Auto Warranty Market
BIT Studios was vital in modernizing the aftermarket auto warranties for a confidential client through our premier web and software development services. Our user-focused custom web services enabled an intuitive online platform for instant quotes and purchases, integrating seamlessly with existing backend systems.
Open Сase Study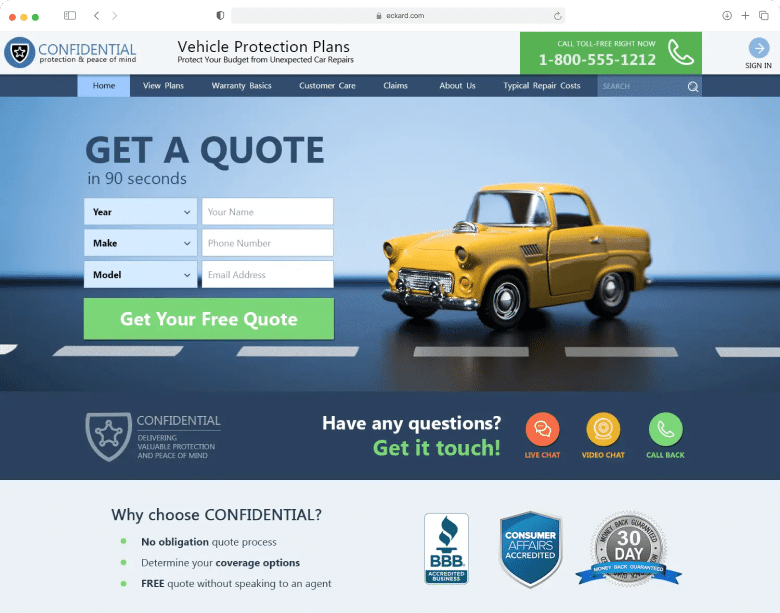 Portal / Mobile App
Custom Web Development for Real-Time Collaboration Tool
We developed a cutting-edge Software as a Service (SaaS) solution for DailyFrenzy, enabling real-time project & task collaboration for multi-location teams. Leveraging Golang for the back end and Angular.io for the front end, the platform offers seamless management across unlimited client accounts.
Open Сase Study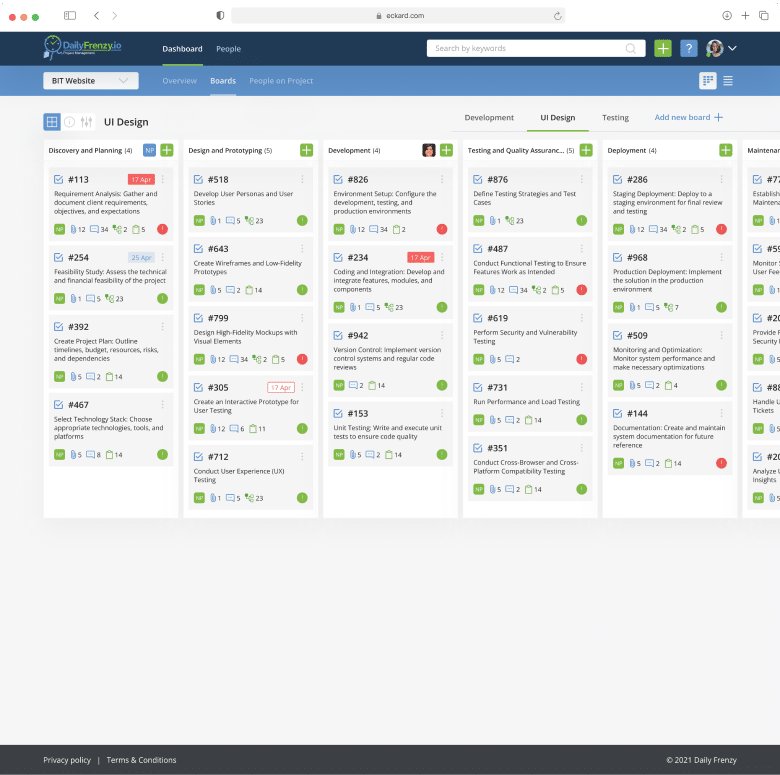 LinkLogiq – SaaS Solutions
for Cloud-based Dispatching,
Accounting, and Dumpster/Asset Tracking
Web SaaS Solutions for Roll-off Container ServiceWeb SaaS Solutions for Roll-off Container Service
BIT Studios reinvented LinkLogiq's roll-off container service with a cloud-based management system. This innovation boosted operational efficiency and profitability while elevating customer trust in the roll-off dumpster industry.
Open Сase Study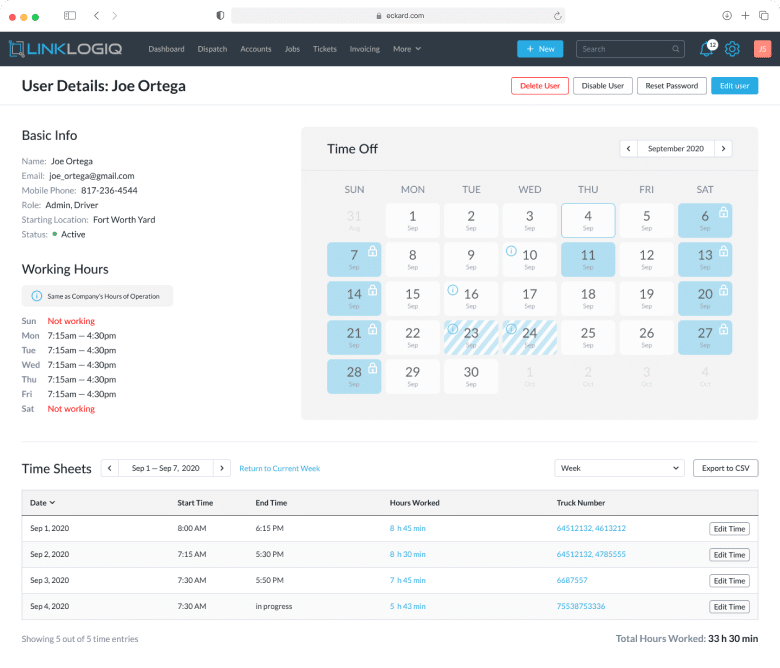 Multi-product Software as a
Service
Custom Web Development for Real Estate Industry
We custom-built a user-friendly SaaS platform to address our client's need for a comprehensive real estate deal management system. This solution seamlessly integrates end-to-end transaction processes, setting a new benchmark in efficient and transparent real estate management.
Open Сase Study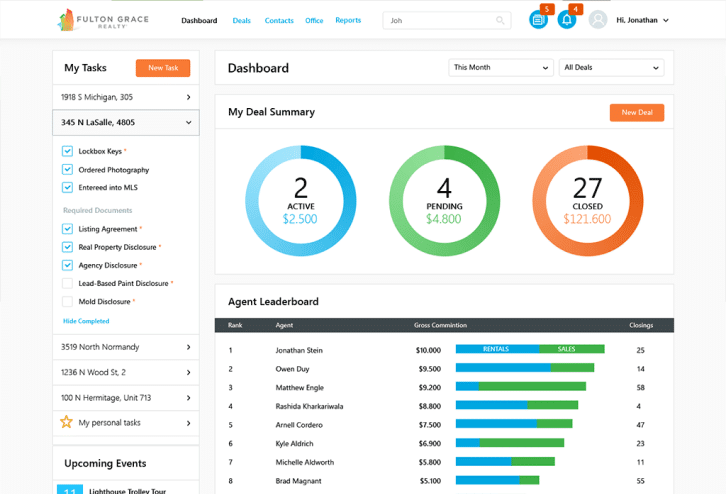 View More Projects
Our Awards and Recognitions
What Clients Say About BIT Studios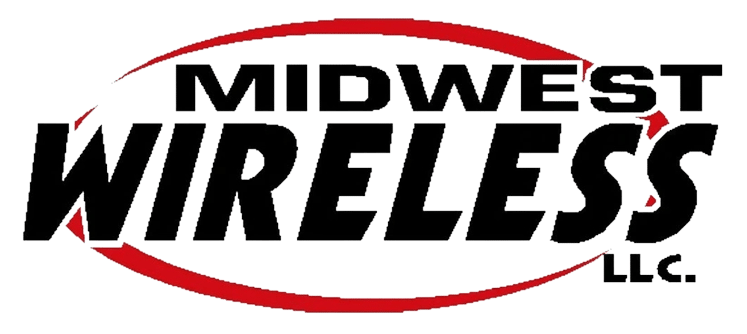 Jeff and the BIT Studios' team build great systems that perform at scale. They are creative and strategic thinkers that add value not only to the product but also the commercialization of the business.
Jeff's leadership was critical in driving the project forward, communicating to management the realities of our project's status, and visioning the opportunities and feature sets to improve our enterprise's efficiency.
I've worked with BIT Studios on developing a website for our company. They have always been helpful and found ways to get things done within our tight time and budget constraints. They are a joy to work with and have the expertise to get the job done!
Midwest Wireless would recommend using BIT Studios to any organization with complex development projects or tasks… Not only was it a quick turnaround for such an important piece of the project, it came to us in a very complete condition… Our consultant returned with rave reviews of the BIT Studios resources, and the project managers were able to breathe easily throughout the process.
Why Choose Our Custom Web Development Services
Decades of Experience
As an established custom web development company, BIT Studios has over 20 years of experience delivering custom web solutions.
Custom Services
We offer comprehensive custom website development services tailored to your business needs and objectives.
Transparent Communication
At BIT Studios, we maintain open, transparent communication lines with our clients, ensuring expectations are met and updates are regularly shared.
Software Expertise
BIT Studios excels in custom web application development, creating apps that enhance business operations and customer engagement.
Quality Assurance
We are committed to delivering high-quality solutions, ensuring your digital presence is strong, reliable, and efficient.
User-Centric Designs
Our team crafts user-friendly websites prioritizing intuitive navigation and a superior user experience, increasing customer satisfaction and loyalty.
Need a quality web solution that drives results and excellence?
Discover how BIT Studios can help.
How To Partner With BIT Studios
Our Web App Development Methodologies
Each custom website development project is unique and may not perfectly fit into a single methodology. We're committed to choosing or combining methods that best suit your specific needs, optimize your budget, and ensure timely project completion.
Our Custom Web Development Process
At BIT Studios, our custom web development process blends strategy, creativity, and technical expertise to deliver dynamic web solutions. Our method is adaptable and flexible, varying with the chosen development methodology that suits your project needs.
Discovery and Strategy Planning
This initial phase involves a deep dive into your business objectives, audience, and competition. Our professional team outlines a detailed roadmap for your custom web development project.
Comprehensive business analysis
Audience profiling and competitor analysis
Development strategy formulation
Establishing project timelines and deliverables
Web Design
Leveraging their vast experience, our web designers collaborate with you to create a unique and intuitive custom website design that reflects your brand and appeals to your target audience.
Wireframe and mockup design
User interface (UI) and User Experience (UX) design
Design review and feedback incorporation
Final design approval
Development
In the development stage, our skilled web developers and backend development services team work together to bring your custom website to life, ensuring seamless functionality and a smooth user experience.
Front-end and back-end coding
Database configuration and management
Integration of necessary functionalities
Mobile optimization for seamless performance on all devices
Testing and Launch
Before launching, our development team performs rigorous testing to ensure your website is error-free and performs optimally on all major browsers and devices.
Performance, functionality, and usability testing
Cross-browser and cross-device compatibility testing
Fixing any identified issues
Website launch and deployment
Ongoing Support and Optimization
As a dedicated custom web development agency, we provide ongoing support and maintenance post-launch to ensure your web app remains updated and relevant.
Regular website performance monitoring
Bug fixing and feature updates
SEO optimization and analytics tracking
Continuous improvement recommendations
Technologies and Tools We Use in BIT Studios
Some of the Industries We Serve
Telecommunications
Healthcare
Insurance
Construction
Business and Productivity
Real Estate
Manufacturing
Agriculture
E-Learning
Oil and Gas
Distribution
Automotive