Software as a Service – LinkLogiq
SaaS Solutions for Cloud-based Dispatching, Accounting, and Dumpster/Asset Tracking
CLIENT
LinkLogiq is a fast-growing Software as a Service providing cloud-based dispatching, accounting, and dumpster tracking software to the roll-off container industry. As seasoned experts in the industry, LinkLogiq recognized the pressing need for a superior, cloud-based solution. They aim to reinvent their current system and envision rolling out a Cloud-Based SaaS dumpster management software.
CHALLENGE
LinkLogiq set out to reinvent the roll-off dispatch and management SaaS industry. Their goals were clear:
• Introduce auto dispatch for better efficiency
• Simplify fee calculations and tracking
• Speed up invoicing without any errors
• Optimize the timing for accounts receivable
• Add asset tracking to prevent losses
• Implement other user-friendly features for sector efficiency
STACK
Back-end: Python, Django, PostgreSQL, Redis, Google Maps API, among others
Front-end: TypeScript, Angular, Sass
Mobile: Flutter framework, Dart
DevOps/Hosting: Google Cloud, Firebase Hosting, Google Kubernetes Engine, and more
SOLUTION
To transform LinkLogiq's vision into actionable results, BIT Studios devised an all-encompassing
digital transformation strategy
:
•
Super Admin Portal:
A centralized hub enabling streamlined company management and efficient client subscription tracking.
•
Web Portal:
Comprehensive web UI/UX design integrated with leading accounting tools, epitomizing digital transformation for business processes.
•
Driver's Application:
Custom mobile app development
ensuring real-time asset tracking, optimal route navigation, and business process optimization.
•
Customer's Application:
A user-centric app enhancing service requests, fortified with mobile testing, promoting trust through transparency.
RESULTS
Following BIT Studios' innovative solutions, LinkLogiq experienced transformative results across multiple facets of its business:
• Financial Fluidity: BIT Studios' Intuitive invoicing and online payment system enhanced LinkLogiq's financial processes and cash flow 2x faster than average.
• Operational Excellence: Optimized business processes helped LinkLogiq create better driving routes and a more efficient dispatching system, leading to top performance.
• Elevated Customer Experience: BIT Studios' solutions offered transparent, real-time performance tracking, deepening customer trust and loyalty.
• Revenue Growth: Improved fee tracking and minimized losses from misplaced assets boosted profitability.
KEY PERFORMANCE INDICATORS
• Route Efficiency: Enhanced route optimization techniques reduced driver transit times, ensuring faster service delivery.
• Service Efficiency: The revamped dispatching interface expedited service processes, leading to quicker responses and increased job completions.
• Revenue Boost: The SaaS-based software's meticulous fee-tracking techniques captured more revenues and minimized financial leaks.
• Customer Retention: The superior service modules and transparent performance tracking led to higher customer satisfaction and amplified customer retention rates.
• Operational Streamlining: BIT Studios' software created a more organized, efficient, and streamlined operation for LinkLogiq's growth and productivity.
RECAP
In collaboration with LinkLogiq, BIT Studios crafted a solution that's a technological advancement and a game-changer for the Roll-Off Dumpster and Asset Management Service industry.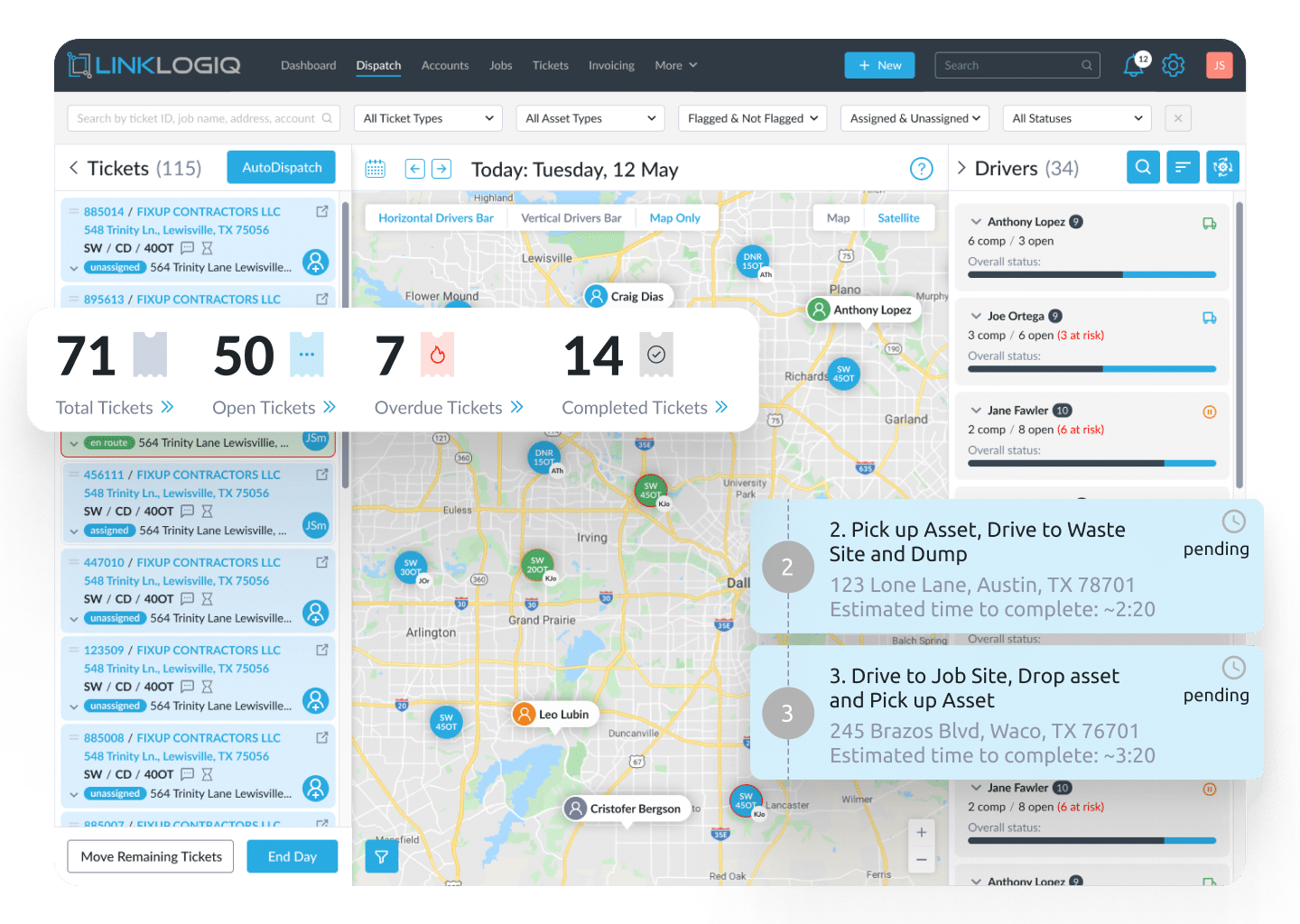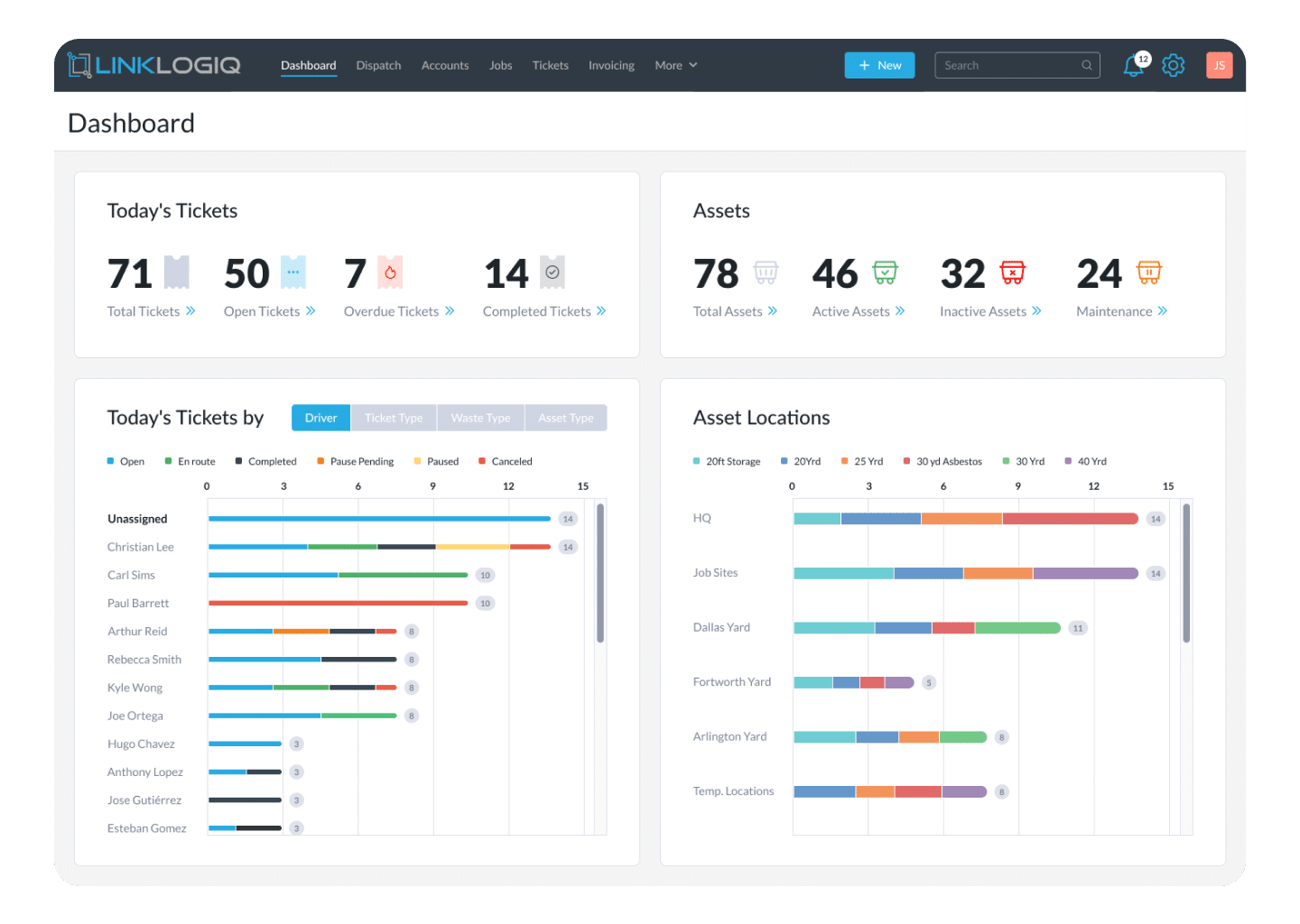 CHECK OUT A FEW PROJECT SCREENS BELOW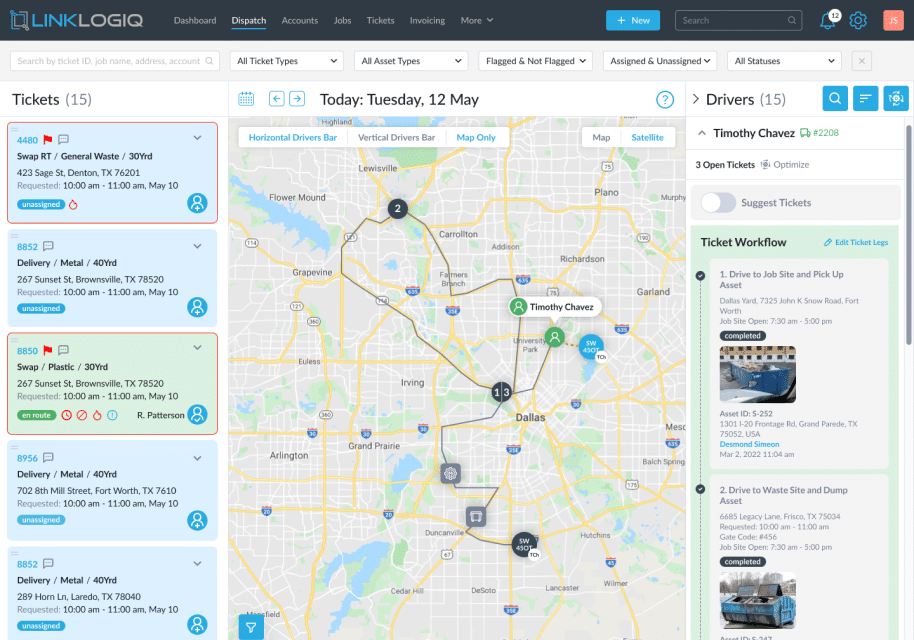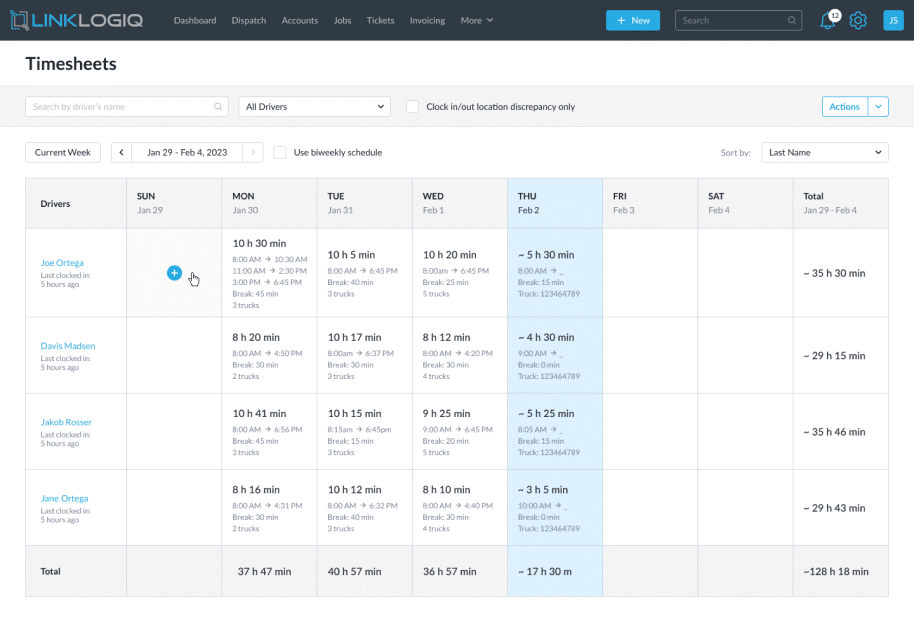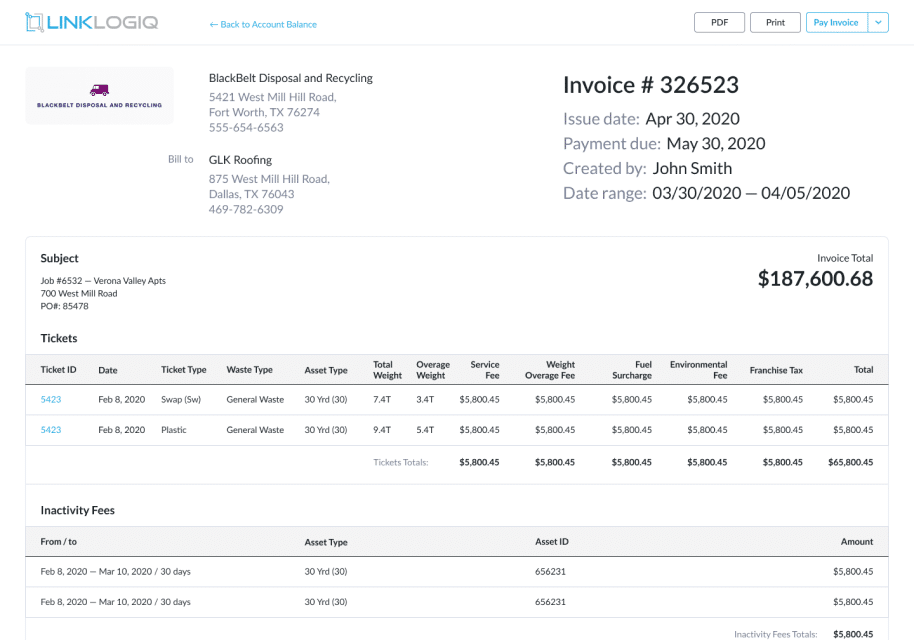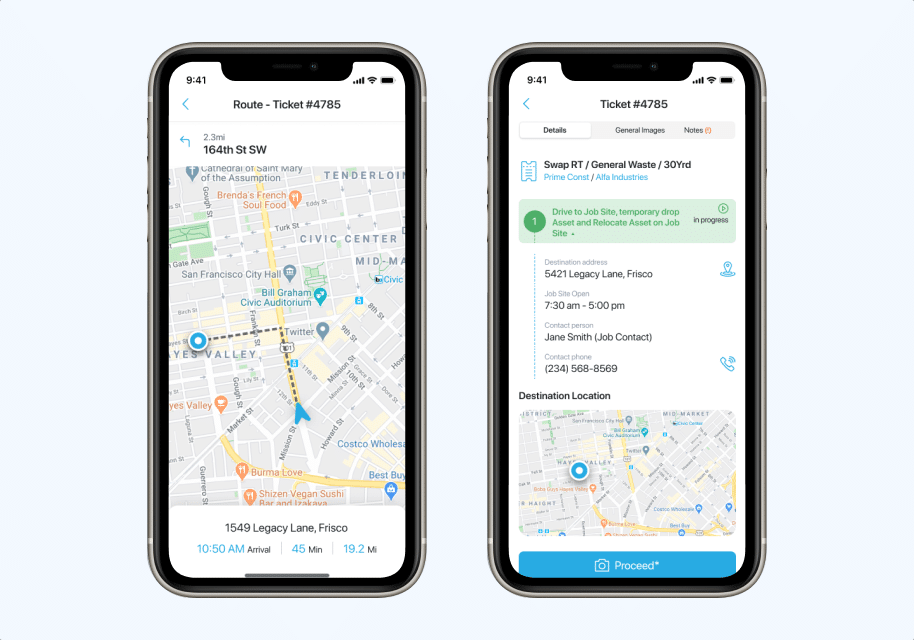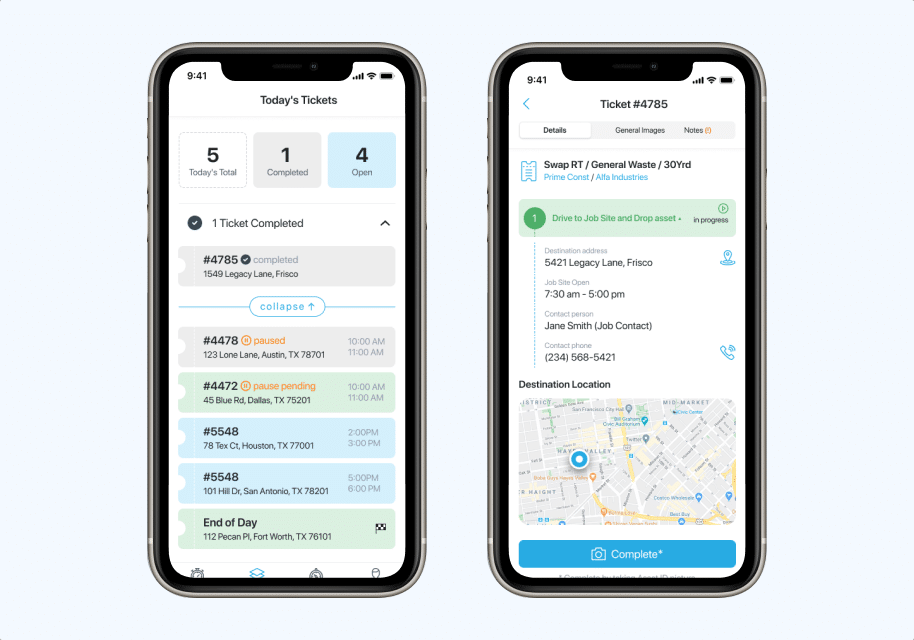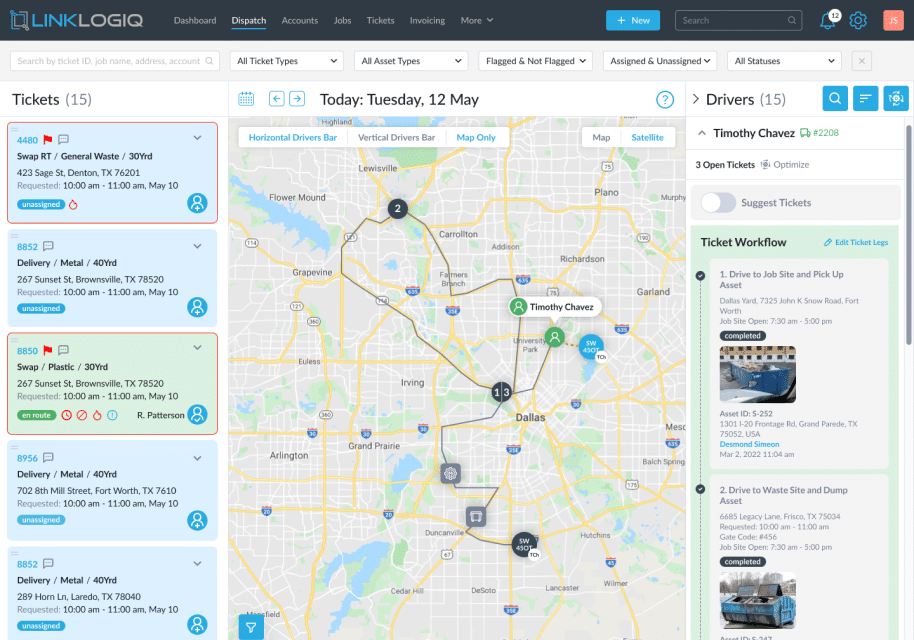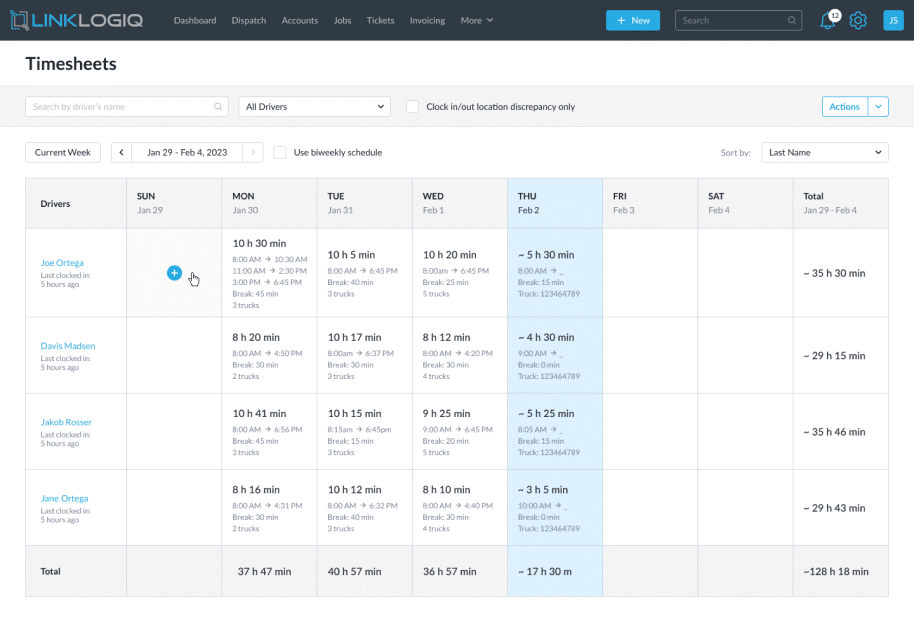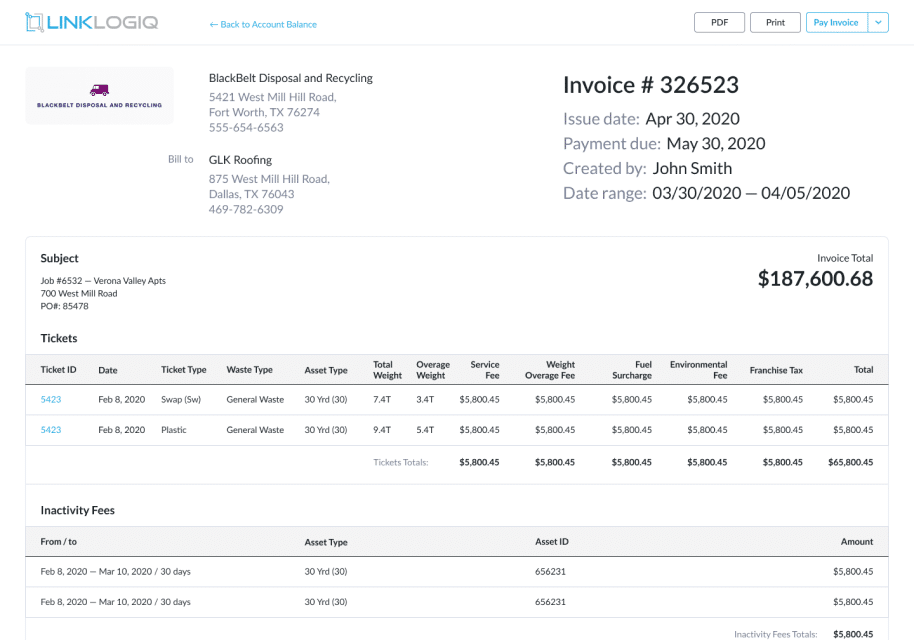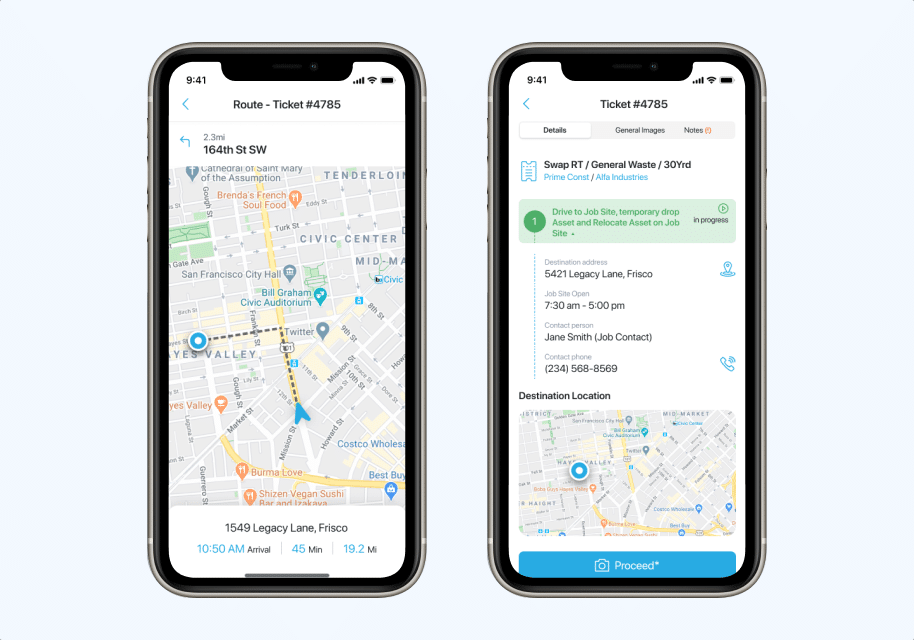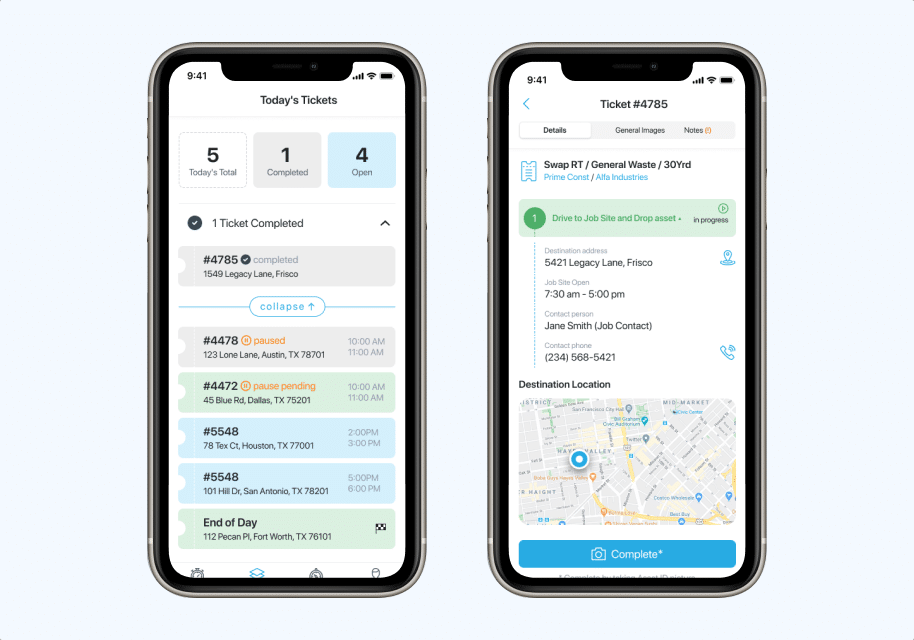 OUR OTHER WORKS