Ecommerce App Development Company
Award-Winning Ecommerce App Development
With 20+ years of expertise in app development, BIT Studios stands as a leading ecommerce app development company. Our team of dedicated app developers masterfully combines innovative design with dynamic functionality, ensuring that every app resonates with users and propels brands to prominence in the digital arena.
Ecommerce app development services involve creating digital platforms that facilitate online buying and selling, tailored to offer seamless user experiences and optimized for business growth. At BIT Studios, we leverage our extensive expertise to develop innovative ecommerce apps, focusing on user-centric design and delivering impactful results that drive business success.
Our Distinguished Awards and Recognitions
BIT Studios Ecommerce App Development Services
Custom Ecommerce App Development
Ecommerce Mobile App Development
Ecommerce App Maintenance and Support
Business Strategy and Analysis
Technology Consulting
Market Research
Sales and Supply Management
Online Order and Delivery Management
Inventory Management
Supply Chain Management
Customer Relationship Management (CRM)
Payment and Security
Mobile Wallet Solutions
Security Management Dashboard
Banking Integration
Ecommerce Marketplace Integration
Amazon Marketplace
Shopify Dropshipping
eBay Marketplace
Facebook Marketplace
Optimize your ecommerce potential.
Multiply your ecommerce success with our robust and innovative app development services!
BIT Studios Expertise in Diverse Ecommerce Platforms
Our seasoned team of ecommerce app developers and project managers stands out for its extensive knowledge and skill in app development, offering a diverse array of solutions across various platforms to effectively cater to the multifaceted demands of the online business landscape.
Trusted by Industry-Leading Brands
Why BIT Studios is Your Premier Ecommerce Application Development Company
With extensive experience and innovative solutions, BIT Studios is your top choice for developing scalable, user-centric, and highly functional ecommerce apps to elevate your business in the digital marketplace.
100+ Enterprise Projects Completed
4.9 Rating on Clutch
Cost-Effective, Risk-Free Process
Trusted by Fortune 500 and Startups
Highlights of Our Ecommerce App Development Projects
View More Projects
Honest Reviews From BIT Studios Satisfied Clients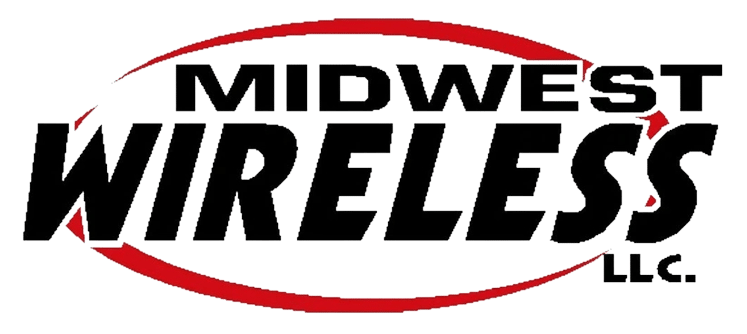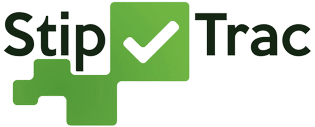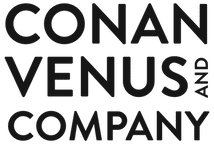 The platform was bug-free and boasted all the functionalities that the client required. The team handled all issues in a timely manner. Dynamic and capable, BIT Studios was easily able to pivot in new directions when needed, adjusting their workflow depending on the project's progress and budget.
Jeff and the BIT Studios' team build great systems that perform at scale. They are creative and strategic thinkers that add value not only to the product but also the commercialization of the business.
Midwest Wireless would recommend using BIT Studios to any organization with complex development projects or tasks… Not only was it a quick turnaround for such an important piece of the project, it came to us in a very complete condition… Our consultant returned with rave reviews of the BIT Studios resources, and the project managers were able to breathe easily throughout the process.
The platforms developed by BIT Studios received extremely positive feedback from stakeholders. Accessible and detailed, the team met the client's expectations because they spent a lot of time understanding their needs. Above all, they kept the client on track with their consistent progress updates.
Jeff's leadership was critical in driving the project forward, communicating to management the realities of our project's status, and visioning the opportunities and feature sets to improve our enterprise's efficiency.
I've worked with BIT Studios on developing a website for our company. They have always been helpful and found ways to get things done within our tight time and budget constraints. They are a joy to work with and have the expertise to get the job done!
Jeff has an amazing level of experience and knowledge in software development, business strategy and technology. He is a great person to work with. I would highly recommend Bit Studios for your next project.
Boasting exceptional design expertise, BIT Studios elevated the site's design and usability, resulting in an improvement in the site's speed, mobile performance, and online visibility. Leading a structured approach, the team used a project management tool to track and prioritize tasks efficiently.
Distinct Edge of BIT Studios Ecommerce App Development Services
Discover the transformative advantages of BIT Studios' ecommerce application development services, designed to elevate your online business with cutting-edge solutions.
Ready for an ecommerce transformation?
Let our leading e-commerce app development company boost your customer journey with customized, innovative solutions.
Our Adaptive Collaboration Models for Ecommerce App Development
Explore Your Ecommerce App Development Options with BIT Studios
We bring you two options to leverage advanced and custom e-commerce app development services tailored to your business needs:
Key Technologies We Use for Ecommerce Application Development
Transformative Ecommerce Application Development Process at BIT Studios
At BIT Studios, we embrace the uniqueness of every client's needs, delivering innovative solutions that go beyond a standard, one-size-fits-all approach to ensure each business achieves its distinctive objectives.
Requirement Analysis
As a premier software development company, BIT Studios meticulously analyze client needs for ecommerce app development projects.
Market Research and Planning
We conduct focused market research to align ecommerce app strategies with industry trends, competitors, and mobile devices' needs.
Wireframing and Prototyping
Our app developers create concise wireframes and prototypes to outline and visualize the ecommerce app's structure and user experience.
Design
Specializing in commerce app development, we craft user-centric designs, ensuring aesthetics and seamless navigation on all devices.
Development
The ecommerce app is coded and integrated, adhering to stringent technical specifications and app development standards.
QA and Testing
Our ecommerce application development services include rigorous testing to validate functionality and meet quality standards.
Deployment
The developed ecommerce app is deployed to app stores, ensuring accessibility to users on various platforms.
Maintenance and Updates
As a dedicated ecommerce app development company, we offer continuous support and updates, maintaining optimum app performance.
Monitoring and Optimization
We monitor and optimize the ecommerce app regularly, enhancing user engagement and satisfaction across mobile devices.
Feedback and Iteration
Valuing user feedback, we make iterative updates to ensure the ecommerce app continuously aligns with user needs and market demands.
Select Industries BIT Studios Serves
Real Estate
Healthcare
Telecommunications
Manufacturing
Business and Productivity
Insurance
Agriculture
Oil and Gas
Construction
Distribution
E-Learning
Automotive