Cloud Migration Services
Expert Cloud Migration: 15 Years of Proven Success
For over a decade, BIT Studios has been your trusted partner for swift, secure, and efficient cloud migration services. Leveraging state-of-the-art technology and expertise, we offer tailored migration strategies that ensure a smooth transition to the cloud, driving your business towards new heights of innovation.
Cloud migration services empower businesses to move their data, business applications, and IT processes to the cloud, unlocking vast potential for growth. As a leading cloud migration company, BIT Studios empowers businesses to reach exceptional levels of operational efficiency with a secure shift to cloud-based solutions.
Trusted by Leading Global Brands
BIT Studios Cloud Migration Services
Cloud Migration Services
Sovereign Cloud Services
Cloud Adoption
Infrastructure Migration
Data Migration
Application Migration
Cloud Migration Strategy
Digital Transformation
Platform Migration Services
AWS Cloud Migration
Azure Cloud Migration
Google Cloud Migration
Oracle Cloud migration
Ready to propel your business to new heights with the power of the cloud?
Talk to our experts!
Why Work With a Cloud Migration Service Provider
Working with BIT Studios ensures a personalized, expert-guided migration experience. We help your business leverage the full potential of cloud technology with minimal downtime and maximum efficiency.
We have been providing cloud migration consulting services for over 15 years
100+ Enterprise Projects Completed
4.9 Rating on Clutch
Trusted by Fortune 500 and Startups
BIT Studios Awards and Recognitions
Hear from Our Satisfied Clients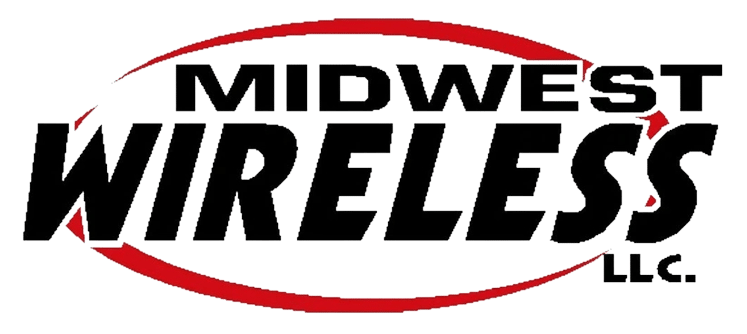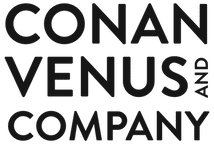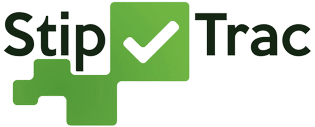 Jeff and the BIT Studios' team build great systems that perform at scale. They are creative and strategic thinkers that add value not only to the product but also the commercialization of the business.
Jeff has an amazing level of experience and knowledge in software development, business strategy and technology. He is a great person to work with. I would highly recommend Bit Studios for your next project.
I've worked with BIT Studios on developing a website for our company. They have always been helpful and found ways to get things done within our tight time and budget constraints. They are a joy to work with and have the expertise to get the job done!
Midwest Wireless would recommend using BIT Studios to any organization with complex development projects or tasks… Not only was it a quick turnaround for such an important piece of the project, it came to us in a very complete condition… Our consultant returned with rave reviews of the BIT Studios resources, and the project managers were able to breathe easily throughout the process.
Boasting exceptional design expertise, BIT Studios elevated the site's design and usability, resulting in an improvement in the site's speed, mobile performance, and online visibility. Leading a structured approach, the team used a project management tool to track and prioritize tasks efficiently.
Jeff's leadership was critical in driving the project forward, communicating to management the realities of our project's status, and visioning the opportunities and feature sets to improve our enterprise's efficiency.
The platforms developed by BIT Studios received extremely positive feedback from stakeholders. Accessible and detailed, the team met the client's expectations because they spent a lot of time understanding their needs. Above all, they kept the client on track with their consistent progress updates,
The platform was bug-free and boasted all the functionalities that the client required. The team handled all issues in a timely manner. Dynamic and capable, BIT Studios was easily able to pivot in new directions when needed, adjusting their workflow depending on the project's progress and budget.
Advantages of BIT Studios Cloud Migration Services
BIT Studios migration and modernization services provide a comprehensive, secure, and cost-effective solution, delivering a range of features designed to assist businesses in seamlessly transitioning their operations to the cloud.
Dissatisfied with your current cloud data migration services?
BIT Studios Cloud Migration Strategy
We specialize in a tailored cloud migration process, meticulously crafted to transition businesses seamlessly to a digital cloud environment. Here's how our migration works:
Visionary Consultation
At BIT Studios, our cloud migration discovery begins with a visionary consultation, aligning with our client's core goals and expectations. This foundational step ensures our strategy resonates perfectly with their long-term vision.
Strategic Planning
At BIT Studios, we initiate our cloud migration planning by meticulously outlining the cloud objectives tailored to our client's vision. Our roadmap is crafted with the business's unique nuances in mind.
Infrastructure Assessment
Our team takes a deep dive into the client's current IT setup, understanding every software, hardware, and data touchpoint. Through our cloud migration analysis, we spotlight the crucial components for migration and flag potential roadblocks.
Solution Architecture Design
Creating a meticulous cloud blueprint is our forte. We layout designs emphasizing security, scalability, and optimal performance, ensuring our client's migration is both efficient and effective.
Process Automation
Leveraging state-of-the-art tools, we streamline and automate the cloud migration execution steps. This approach, unique to BIT Studios, minimizes human intervention, maximizing efficiency and accuracy.
Deployment & Quality Testing
With a keen eye for detail, we execute the cloud migration implementation, transitioning resources seamlessly to the cloud. Post-deployment, our team conducts stringent tests, ensuring that every system performs at its peak in its new cloud habitat.
Our Cloud Migration Collaboration Models
Some Industries We Serve
At BIT Studios, we deliver top-notch migration and modernization services to a wide array of industries, helping diverse businesses harness the power of the cloud.
Real Estate
Healthcare
Telecommunications
Manufacturing
Business and Productivity
Insurance
Agriculture
Oil and Gas
Construction
Distribution
E-Learning
Automotive