BIT Studios has successfully completed 500+ transformative design projects, amplifying business growth through innovative UI/UX design services. As a leading UI/UX design agency, our pursuit of excellence is reflected in consistently improved KPIs, showcasing our expertise in developing intuitive, user-friendly user interfaces that engage users and solidify brand presence.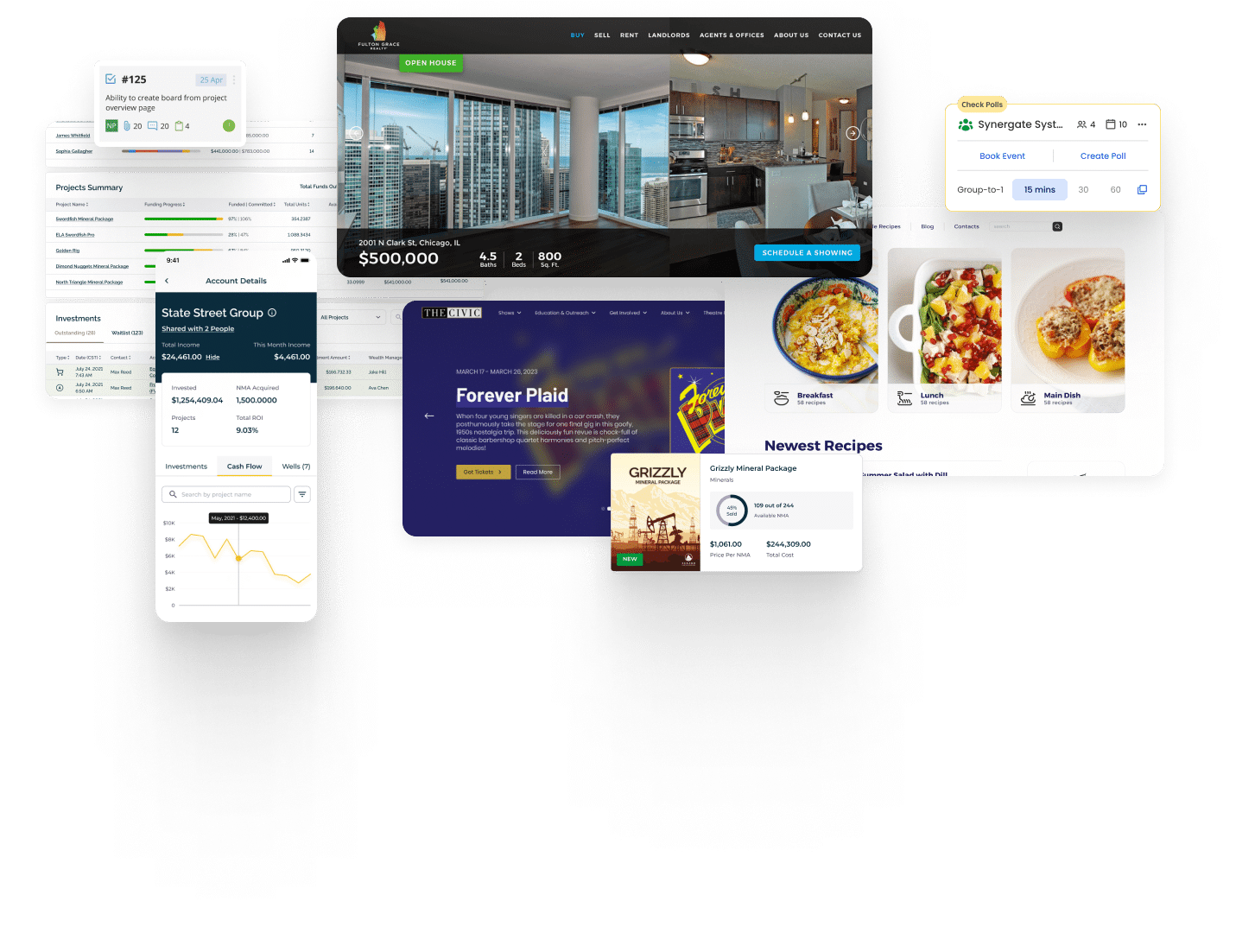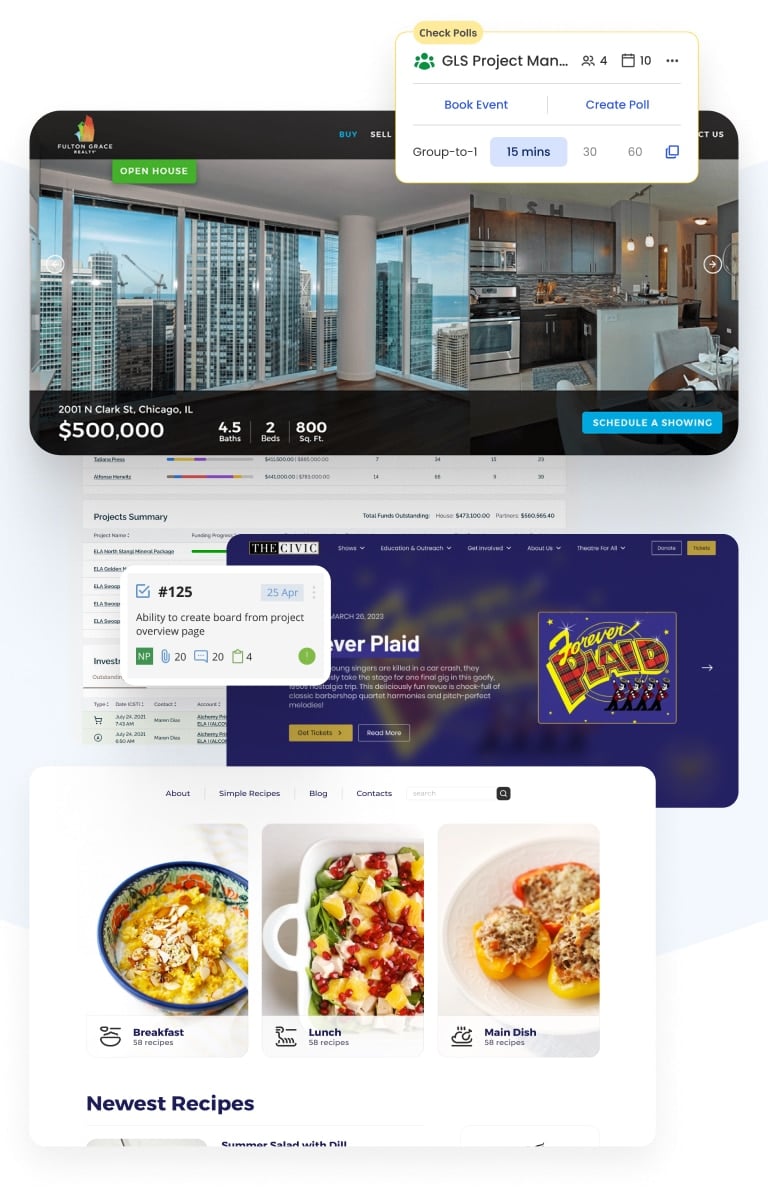 UI/UX Design Services BIT Studios Offers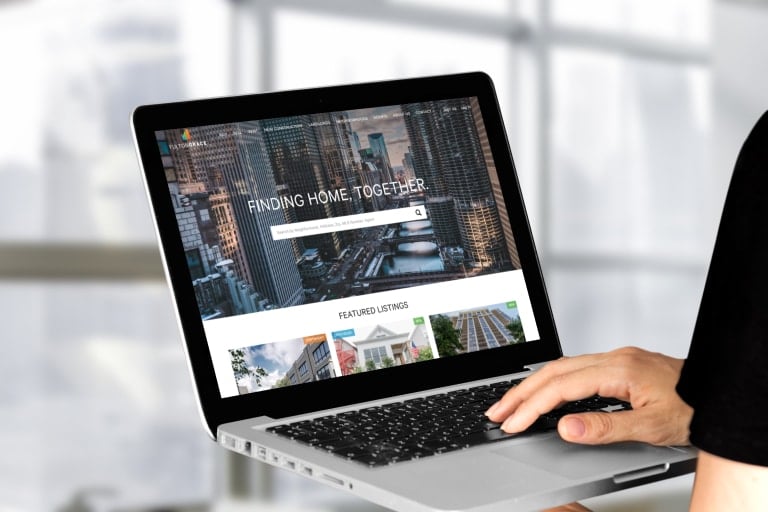 UI/UX Design for Web
BIT Studios excels in creating remarkable UI/UX designs for the web that enhance engagement, business growth, and brand consistency.
Increased User Engagement
Brand Consistency
Conversion Optimization
Expect a blend of high-quality custom designs, thorough user research, and pre-tested prototypes, all tailored to boost engagement, reinforce brand identity, and optimize conversions, paving the way for your business's success.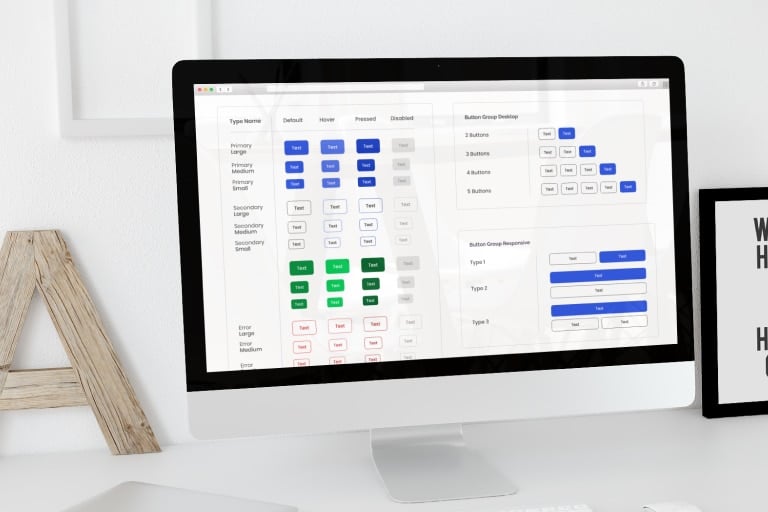 Creation & Support for Design Systems
BIT Studios prides itself on developing customized UI design systems that encapsulate brand consistency, efficient design workflow, and improved cross-team collaboration. Our dedicated support and design team ensures these systems adapt and remain productive, mirroring the evolution and growth of your business.
Modular Structure
Interactivity and Accessibility
Component Library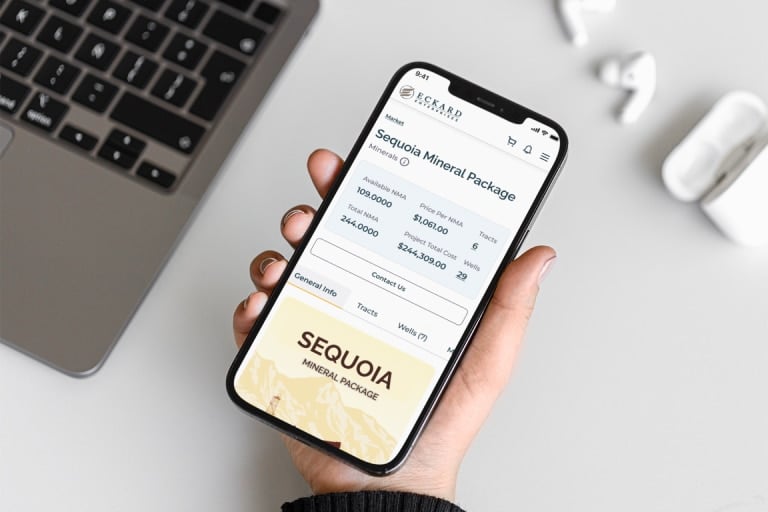 UI/UX Design for Mobile
BIT Studios creates tailored design solutions that are specifically optimized for mobile platforms, considering your business needs and user tasks. Our design process includes deep user research to understand user behavior, enabling us to design experiences that truly resonate with your audience. We ensure that our designs do not only look good but also perform efficiently, providing users with a smooth and seamless experience.
Improved User Retention
Increased Conversion Rates
Enhanced User Satisfaction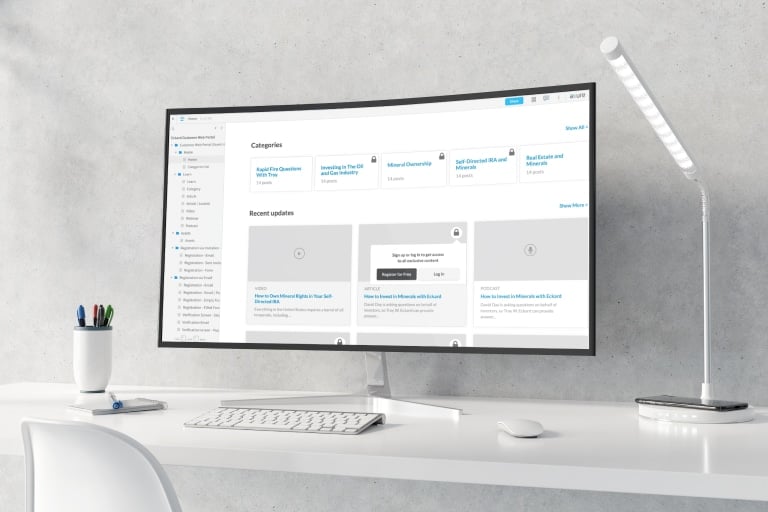 Wireframing and Prototyping
Prototypes fulfill various objectives. They allow to:
harmonize stakeholders' concepts regarding the application;
validate the app idea with users;
gather feedback about the application;
showcase the potential application.
Through various tools such as mockups, HTML or InVision prototypes, animations, wireframes, and videos, our dedicated team is able to swiftly manifest complex ideas into tangible forms. Typically, at BIT Studios, our wireframing and prototyping phase commences following the initial research and requirement formulation.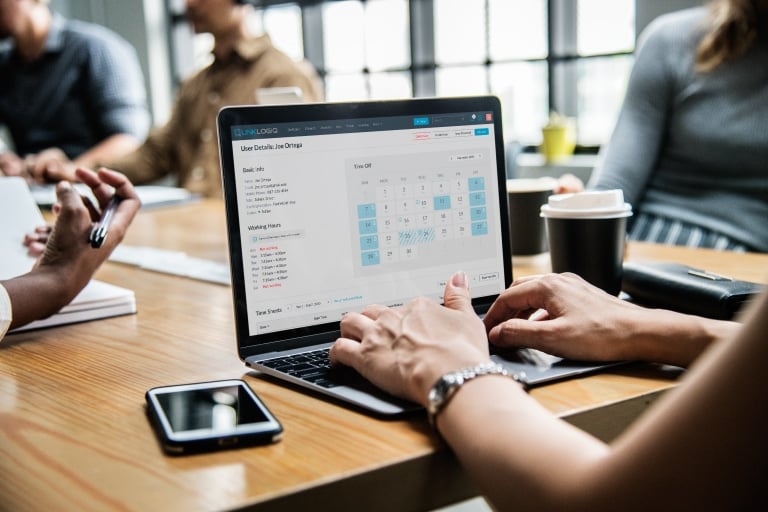 SaaS Apps Designs
BIT Studios creates tailor-made SaaS app designs that boost engagement and promote business growth. By focusing on a user-centered approach, we maximize user satisfaction and foster customer loyalty.
We provide consistent support and updates, ensuring your SaaS app's relevance and efficiency. Enhanced navigation and usability, pivotal in our design process, result in improved conversion rates and an exceptional user experience.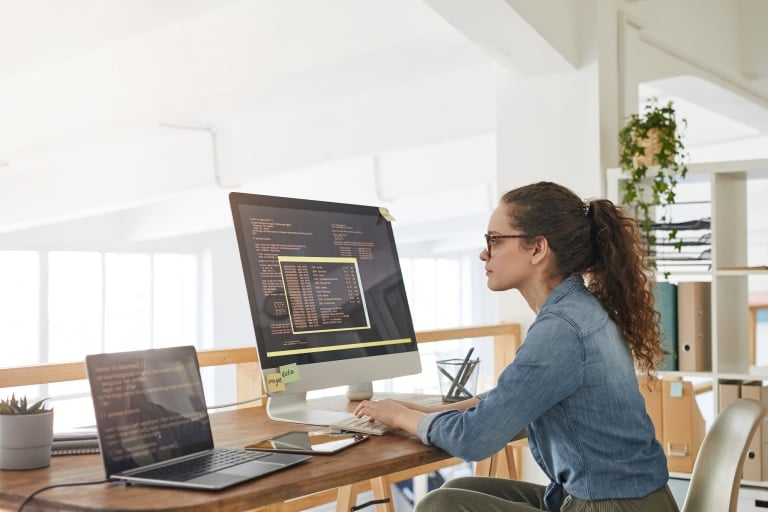 UX Development
BIT Studios offers exceptional UX development services, focusing on creating user-centered designs that enhance engagement and satisfaction. By understanding user behavior and preferences, our UX/UI designers develop interfaces that are intuitive and enjoyable to use. Our continual innovation and responsiveness to feedback ensure your digital solution remains relevant and competitive in the evolving digital landscape.
UI/UX Consulting Services BIT Studios Offers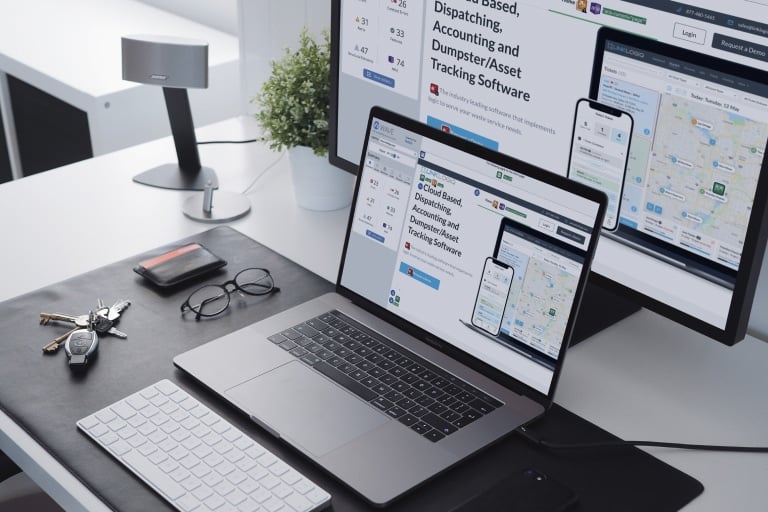 Accessibility Audit
BIT Studios offers comprehensive accessibility audits, ensuring UI design services and digital applications are inclusive and usable for all, including those with special needs and disabilities.
Web Content Accessibility Guidelines (WCAG) Compliance Assessment
Detailed Reports and Enhancement Roadmaps
Improvements for Usability Experience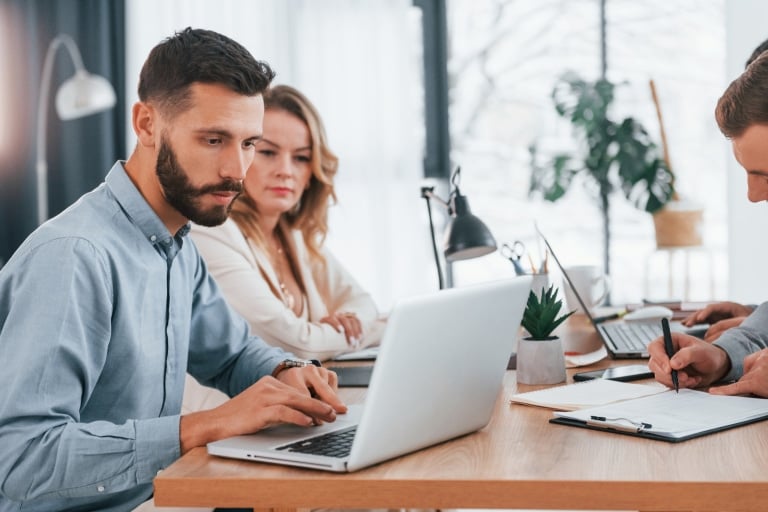 UX Audit
Intuitive UX design services boosts conversion and user satisfaction. We advocate for regular UX audits to improve app aesthetics and the way users interact with it. During an audit, BIT Studios' UX consultant reviews user flows, identifies usability issues by severity, and helps prioritize these for backlog listing based on urgency and required dev efforts. This efficient method enables us to rectify significant usability errors and prevent negative user feedback.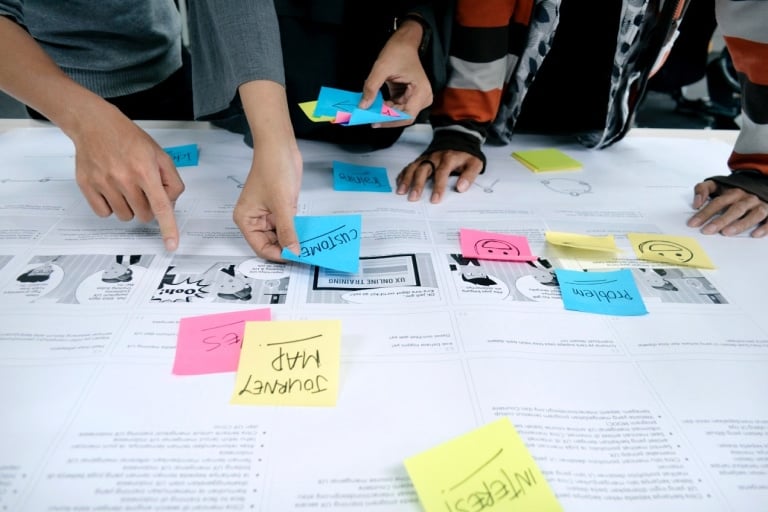 User Research
Identifying user goals is crucial in UX development, and efficient user research isn't necessarily costly or lengthy. This research eliminates wastage on unnecessary features, focusing on user satisfaction.
BIT Studios employs a blend of techniques, including deep user interviews, surveys, user testing, and analytics review, to gather comprehensive insights. These methods, usable offline and online, pair seamlessly with our UI services.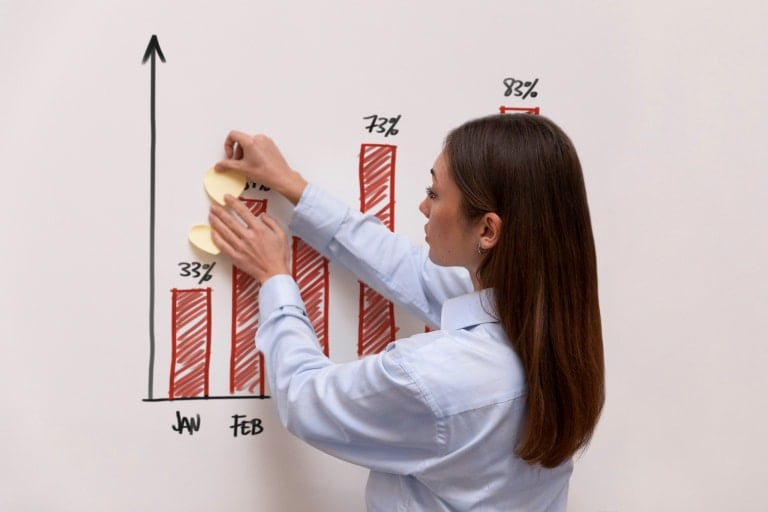 Conversion Rate Optimization
BIT Studios specializes in conversion rate optimization, delivering solutions that significantly improve entire website performance and user engagement.
We use data-driven strategies to identify underperforming areas and make the necessary improvements, effectively increasing your conversion rates
Our tailored CRO strategies aim at achieving your specific business objectives, thereby boosting ROI
We provide ongoing CRO support and fine-tuning, ensuring sustained growth and profitability for your business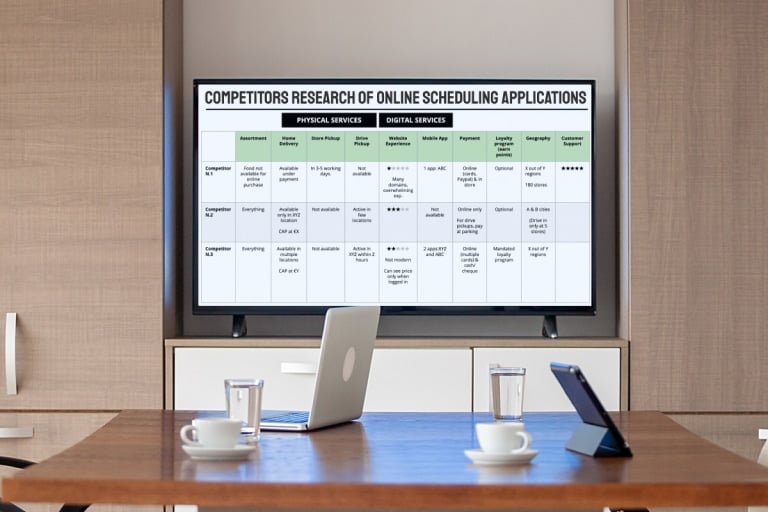 Competitive Research
BIT Studios conducts comprehensive competitive market research, offering key insights to strategically position your business in the market. Our UX design services help identify your competitors' strengths and weaknesses, uncover market trends, and pinpoint opportunities for differentiation. This UX research empowers you to make data-driven decisions, giving you a competitive edge in your industry.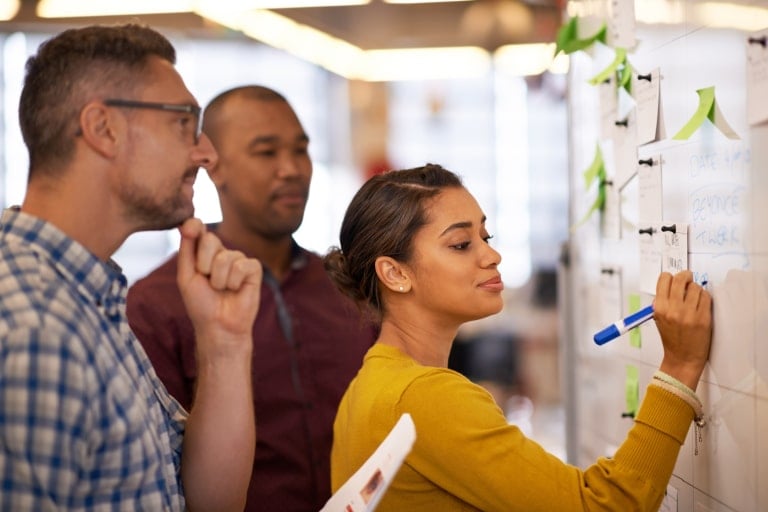 Workshops for Ideation and Prototyping
BIT Studios proudly offers workshops for ideation and prototyping, designed to ignite creativity and streamline project development. These workshops serve as a breeding ground for innovative ideas and foster an environment of collaborative learning. By engaging in practical prototyping activities, participants gain a first-hand experience that successfully blends theoretical knowledge with real-world application.
Our workshops not only stimulate creativity and collaboration but also provide a pragmatic approach towards prototyping, setting the stage for successful project execution.
How We Work at BIT Studios
BIT Studios brings harmony to UI/UX design services. Be it crafting a brand-new application interface or enhancing an existing one, our expertise in UI/UX design ensures your project objectives, user needs, and business goals are seamlessly achieved. Leveraging our 20 years of UI/UX experience, we carefully select and employ the most suitable tools and techniques to drive the desired outcomes for your project. This is how our UX design process looks like:
Research
Competitors analysis
User research
Personas
UX Design
Information Architecture
Wireframes
Interactive prototype
UI Design
Moodboard
Design system
Final design pages
Responsive design
Testing
Test the interactive prototype
Usability Testing
A/B Testing
Development & Design Support
After design is done we develop digital products with the best modern practices of software development, with focus on performance and accessibility. During development phase design changes and involves. So we are here to support and maintain design upgrades.
What makes us different from every other design agency?
Trailblazing Expertise
Leverage our seasoned UI and UX designers, driving industry trends since 2003.
Continuous Innovation
With BIT Studios, expect cutting-edge tech, reinventing possibilities constantly.
Stakeholder Engagement
We prioritize your interests, ensuring all stakeholders are actively involved.
Transparent Collaboration
Enjoy open communication, making every step of collaboration transparent.
Scalable and Affordable Solutions
Avail adaptable, cost-effective solutions, fostering growth without budget constraints.
BIT Studios UI/UX Design Methodologies
As a premier design, user interface and user experience solutions provider, BIT Studios understands that each project comes with its unique set of requirements. Our strategy isn't a one-size-fits-all approach; instead, we carefully select and, at times, blend different methodologies to ensure a custom-fit solution.
---
Awards BIT Studios Received
We Are a Partner You Can Count On
A reliable IT company with years of experience and successful projects, ensuring you high-quality services and a professional approach to realizing your project.
65+
Distributed team of experts
Our Collaboration Models at BIT Studios
Our Frequently
Used Tools
Of course, we use many other tools and are open to new technologies.
Projects BIT Studios Take Pride In




Industries BIT Studios Serves
What Our Customers Say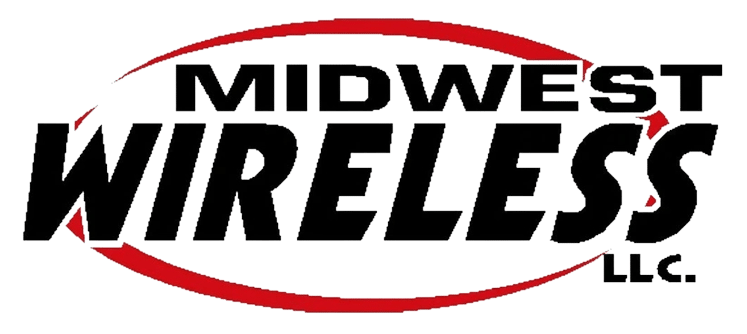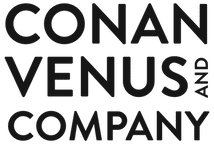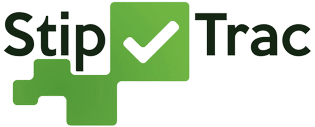 Jeff's leadership was critical in driving the project forward, communicating to management the realities of our project's status, and visioning the opportunities and feature sets to improve our enterprise's efficiency.
I've worked with BIT Studios on developing a website for our company. They have always been helpful and found ways to get things done within our tight time and budget constraints. They are a joy to work with and have the expertise to get the job done!
Midwest Wireless would recommend using BIT Studios to any organization with complex development projects or tasks…. Not only was it a quick turnaround for such an important piece of the project, it came to us in a very complete condition…. Our consultant returned with rave reviews of the BIT Studios resources, and the project managers were able to breathe easily throughout the process.
Jeff has an amazing level of experience and knowledge in software development, business strategy and technology. He is a great person to work with. I would highly recommend Bit Studios for your next project.
Boasting exceptional design expertise, BIT Studios elevated the site's design and usability, resulting in an improvement in the site's speed, mobile performance, and online visibility. Leading a structured approach, the team used a project management tool to track and prioritize tasks efficiently.
Jeff and the BIT Studios' team build great systems that perform at scale. They are creative and strategic thinkers that add value not only to the product but also the commercialization of the business.
The platforms developed by BIT Studios received extremely positive feedback from stakeholders. Accessible and detailed, the team met the client's expectations because they spent a lot of time understanding their needs. Above all, they kept the client on track with their consistent progress updates.
The platform was bug-free and boasted all the functionalities that the client required. The team handled all issues in a timely manner. Dynamic and capable, BIT Studios was easily able to pivot in new directions when needed, adjusting their workflow depending on the project's progress and budget.
350+ Happy Сlients
30 years of experience in software solutions