Machine Learning Solutions
Turning Data into Insights: ML Excellence With Experts
With a team of skilled data scientists and engineers, BIT Studios is a beacon in delivering top-tier machine learning solutions. Our team harnesses the power of natural language processing to ensure model accuracy, seamlessly integrating it into your business processes for unmatched relevance and results.
Strengthening Ties: A Showcase of Our Valued Partnerships
BIT Studios Machine Learning Solutions & Services
Computer Vision
Object Detection
Image Recognition
Facial Recognition
OCR (Optical Character Recognition)
Customer Analytics
RealTime Customer Behavior Analytics
Customer Segmentation
Churn Prediction
Customer Lifetime Value Analysis
Predictive Analytics
Sales Forecasting
Risk Assessment
Marketing Analytics
Inventory Prediction
Recommender Systems
Product Recommendation
Content Recommendation
Time Series Forecasting
Financial Forecasting
Energy Consumption Prediction
Demand Forecasting
Anomaly Detection
Fraud Detection
Network Intrusion Detection
Outlier Detection
Natural Language and Voice Processing
Sentiment Analysis
Chatbot Development
Document Analysis
Speech Recognition
Advanced Technologies
Advanced Machine Learning Algorithms
Deep Learning
Reinforcement Learning
Infrastructure and Tools
Data Pipeline Development
Automated ML Workflows
Data Preprocessing
Model Deployment and Scaling
Model Monitoring
Data Analysis and Reporting
Descriptive Analytics
Exploratory Data Analysis (EDA)
Statistical Analysis
Data Visualization
Report Generation
Business Intelligence
Are you looking for unparalleled ML expertise in the industry?
BIT Studios provides tailored solutions to match your precise needs.
Discover the BIT Studios Edge in AI / Machine Learning
In the dynamic industry of machine learning and artificial intelligence, the right partner can make all the difference. BIT Studios helps businesses that needs the transformative power of ML. Here's why companies entrust their ambitions to us:
Deep Data Expertise:
At BIT Studios, we don't just process data; we transform it into actionable insights. Our seasoned team has extensive experience in harnessing complex datasets for informed decisions.
Pioneers in AI and ML:
As ML and AI experts, BIT Studios stay ahead of the curve. Our commitment to innovation means your business can access cutting-edge services, strategies, and tools.
Robust ML Systems:
Building a machine learning system isn't just about algorithms; it's about creating resilient and scalable architectures. BIT Studios designs ML systems that solve challenges and meet future demands.
End-to-End Support:
Our collaboration continues once a solution is deployed. BIT Studios is with you every step of the way, ensuring your ML solutions evolve, adapt, and consistently deliver optimum results.
Our Awards and Recognitions
Client Feedback: The BIT Studios Experience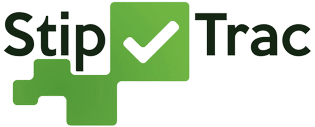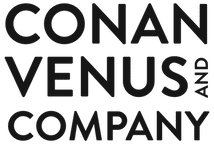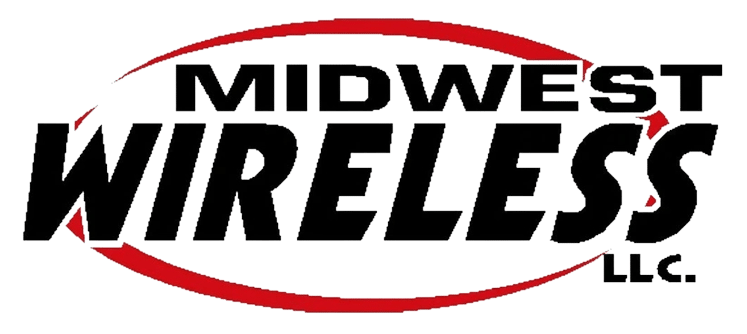 Jeff and the BIT Studios' team build great systems that perform at scale. They are creative and strategic thinkers that add value not only to the product but also the commercialization of the business.
Jeff has an amazing level of experience and knowledge in software development, business strategy and technology. He is a great person to work with. I would highly recommend Bit Studios for your next project.
The platforms developed by BIT Studios received extremely positive feedback from stakeholders. Accessible and detailed, the team met the client's expectations because they spent a lot of time understanding their needs. Above all, they kept the client on track with their consistent progress updates.
The platform was bug-free and boasted all the functionalities that the client required. The team handled all issues in a timely manner. Dynamic and capable, BIT Studios was easily able to pivot in new directions when needed, adjusting their workflow depending on the project's progress and budget.
Boasting exceptional design expertise, BIT Studios elevated the site's design and usability, resulting in an improvement in the site's speed, mobile performance, and online visibility. Leading a structured approach, the team used a project management tool to track and prioritize tasks efficiently.
Midwest Wireless would recommend using BIT Studios to any organization with complex development projects or tasks…. Not only was it a quick turnaround for such an important piece of the project, it came to us in a very complete condition…. Our consultant returned with rave reviews of the BIT Studios resources, and the project managers were able to breathe easily throughout the process.
Jeff's leadership was critical in driving the project forward, communicating to management the realities of our project's status, and visioning the opportunities and feature sets to improve our enterprise's efficiency. Subsequently, I've worked with Jeff on a variety of technology-related projects and I'm very pleased with all outcomes. I endorse Jeff / BIT Studios and wholeheartedly recommend them.
I've worked with BIT Studios on developing a website for our company. They have always been helpful and found ways to get things done within our tight time and budget constraints. They are a joy to work with and have the expertise to get the job done!
Exceed expectations with BIT Studios' machine learning expertise.
We're here to redefine what's possible.
How Our Machine Learning Services Work
At BIT Studios, our machine learning development process is meticulously designed to ensure optimal outcomes. While our approach is rooted in best practices, we tailor each step to fit the unique requirements of every project to align with specific objectives.
Understanding the Business Needs
Before diving into ML development, our team at BIT Studios seeks to understand your business's specific challenges and goals.
Deep client consultations to ascertain business objectives
Mapping domain knowledge to potential ML software
Reviewing available historical data for contextual understanding
Data Collection and Preparation
BIT Studios will acquire and process data forms for the foundation of your successful ML project.
Gathering data from varied sources, ensuring comprehensiveness
Data processing to clean and standardize the dataset
Feature engineering to enhance and optimize the information for algorithms
Model Development and Training
This stage is where the magic of artificial intelligence comes into play. Using the prepared data, BIT Studios will begin the process of developing machine learning model.
Choosing the most suitable algorithms based on the business problem
Training the models using the processed customer data
Iterative testing and refining to achieve optimal model accuracy
Validation and Testing
Once the model is developed, BIT Studios will test its performance on unseen data.
Splitting the dataset to have a separate testing set
Evaluating the model's accuracy, precision, recall, and other metrics
Refining algorithms and features based on validation results
Deployment and Integration
After rigorous testing, BIT Studios will integrate ML solutions into your business processes.
Adapting the model to function seamlessly within existing IT infrastructures
Ensuring the model interacts well with other business applications
Establishing a feedback loop for continuous improvement
Moving Ahead with BIT Studios' Collaboration Models
Comprehensive Suite: Machine Learning Technologies We Use
BIT Studios' ML Prowess Across a Range of Sectors
Real Estate
Healthcare
Telecommunications
Manufacturing
Business and Productivity
Insurance
Agriculture
Oil and Gas
Construction
Distribution
E-Learning
Automotive