Website Maintenance and Support Services
20+ Years of Expert Website Maintenance and Support
With over two decades of tech competence, BIT Studios is the epitome of reliability and excellence in website maintenance and support services. Our talented team is committed to ensuring website security and optimal performance and enhancing your digital presence and relevance in an increasingly competitive online environment.
Website maintenance and support services involve optimizing website's performance, security, and user experience through regular updates and fixes. BIT Studios excels in delivering turnkey solutions, ensuring seamless functionality, robust security, and user satisfaction, allowing our clients to concentrate on their core operations.
Aligned with the Best: Our Top Clients
BIT Studios Website Maintenance and Support Services
Our website maintenance services include a comprehensive range of solutions designed to optimize, secure, and enhance the performance of your online presence, ensuring uninterrupted, high-quality user experiences.
Website Maintenance Services
Routine Maintenance
API and Plugin Updates
Backups and Maintenance Reports
Website Monitoring and Analytics
Website Health Monitoring
Uptime Monitoring
Performance Tuning
Technical Support Services
Comprehensive Tech Support
Managed Support Services
Security Management
Security Management and Audits
Security Patches
CMS-Specific Maintenance
CMS Plugin and Module Updates
Theme Updates
Content Updates
Database Optimization
Find out how our reliable support and maintenance services assure constant website availability and minimize downtime.
Highlights of Our Award-Winning Journey
Why Trust BIT Studios for Superior Website Maintenance Services
Discover why BIT Studios stands out as a leading maintenance services company, offering premier maintenance and support services customized to your needs.
100+ Enterprise Projects Completed
4.9 Rating on Clutch
Cost-Effective, Risk-Free Process
Trusted by Fortune 500 and Startups
A Showcase of Our Website Maintenance and Support Projects
SaaS – Used Hospitals and
Clinics
Website Maintenance Services for a Healthcare Billing System
BIT Studios revamped Agility Health's critical billing system to accommodate their complex corporate structure. By diving deep into the existing system, then redesigning the software with a UX-first approach, we delivered a solution now used across hundreds of clinics and hospitals.
Open Сase Study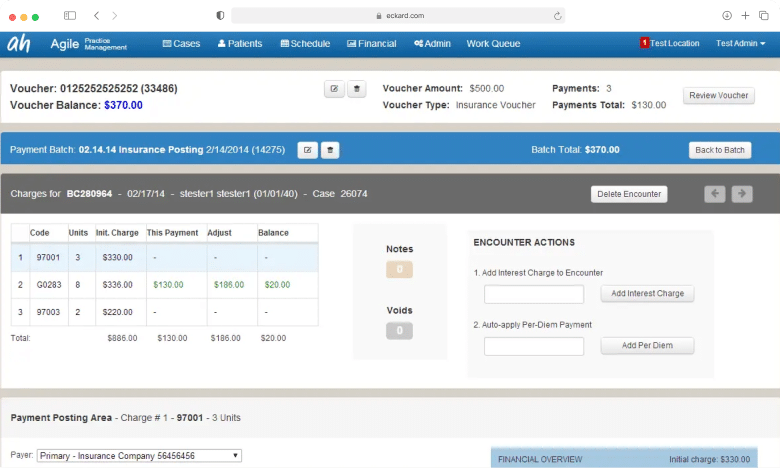 Episerver – Custom Ecommerce
Implementation
Website Support for a Truck Parts Distributor
For S&S Truck Parts, a renowned independent distributor, we offered meticulous website support services to launch their customized B2B e-commerce portal. Our dedicated support ensured optimal website performance and seamless user experience, meeting the specific needs of OEMs, dealerships, and independent distributors promptly and efficiently.
Open Сase Study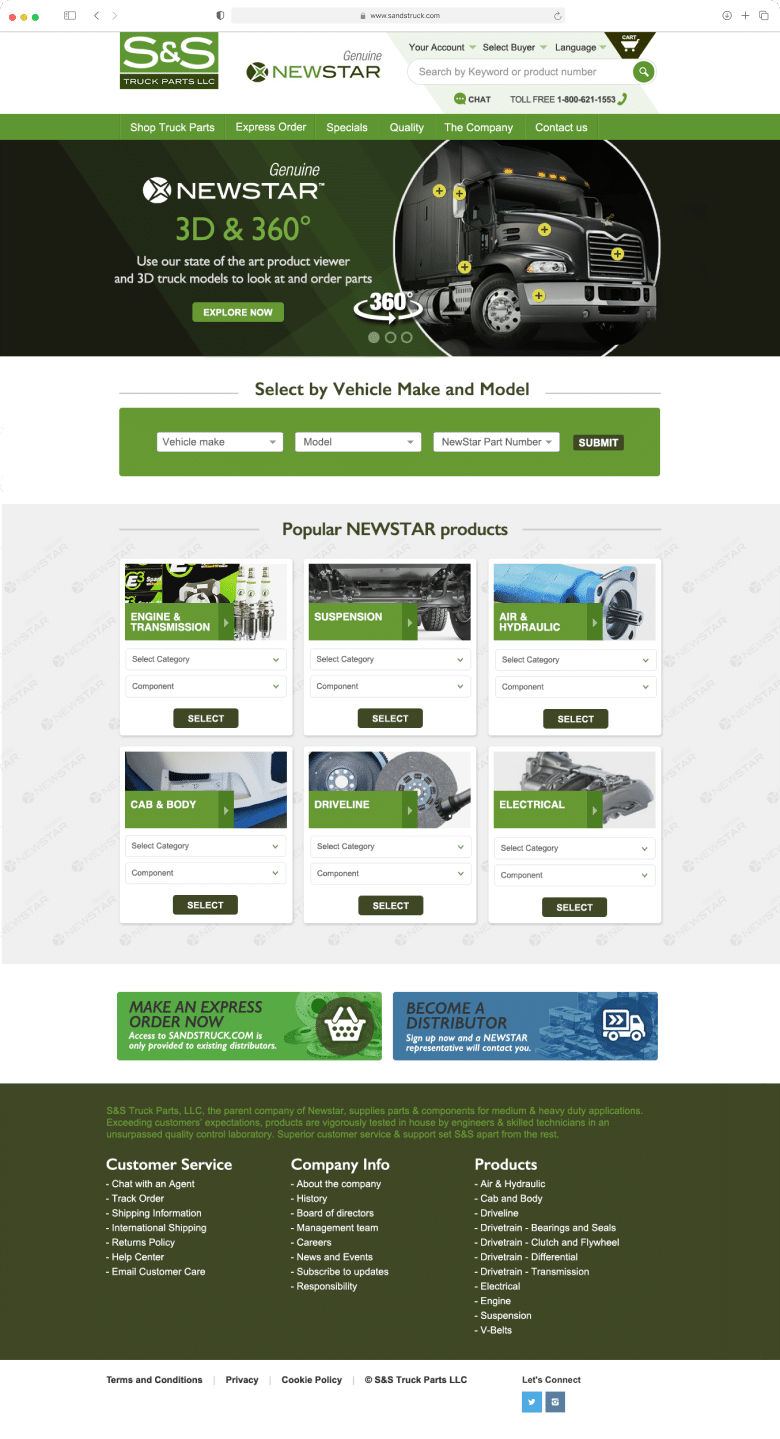 Portal / Mobile App
Maintenance Service for Mineral Investment Portal
Our website maintenance and support services ensured smooth management of energy assets for Eckard Enterprises' users. Leveraging Golang for real-time account requirements, our dedicated support optimized both their mobile app and web portal for efficient asset management and user accessibility.
Open Сase Study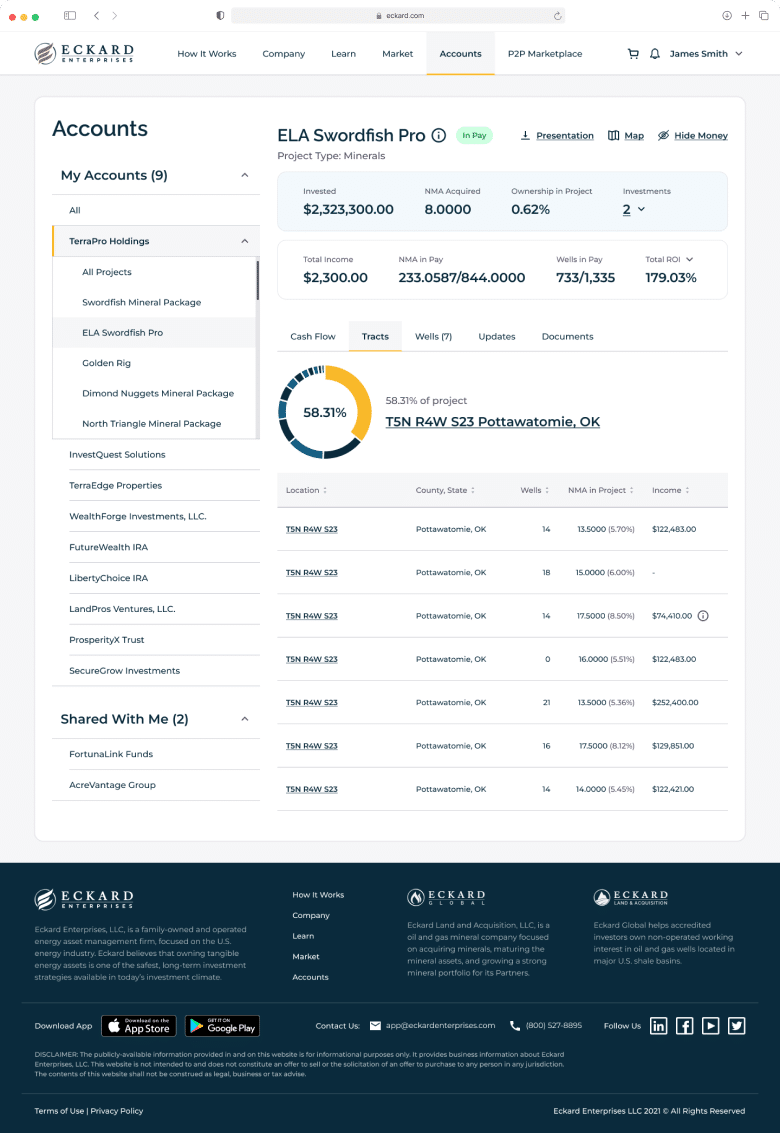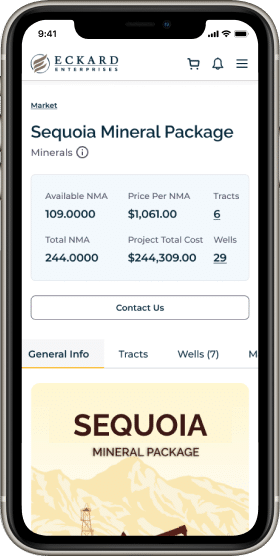 Software as a Service
Website Support Services for Real Estate Tech Startup
Implementing robust web support services, BIT Studios empowered startup CertifID in establishing a secure and reliable online platform. Our services facilitated seamless identity verification and secure bank credential transfers, aiming to eradicate wire fraud transactions within the real estate, mortgage, and title industries.
Open Сase Study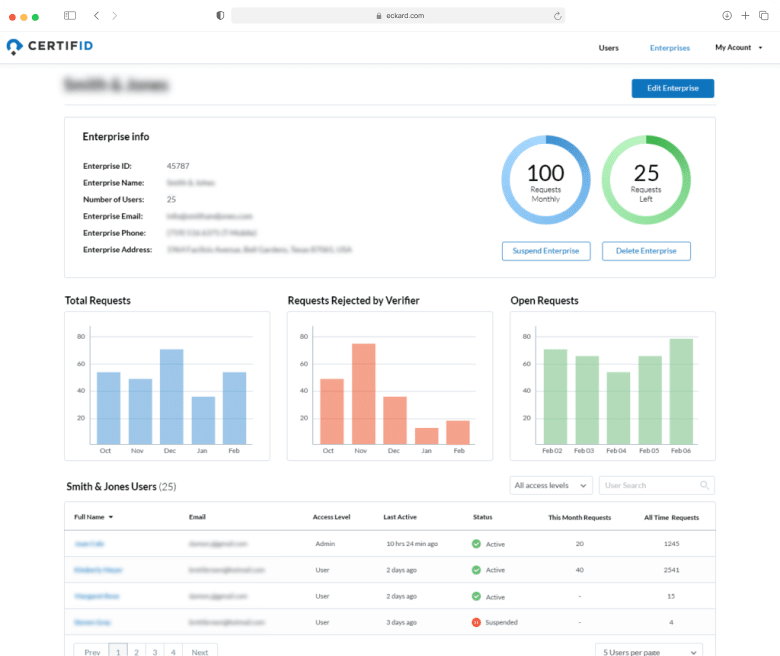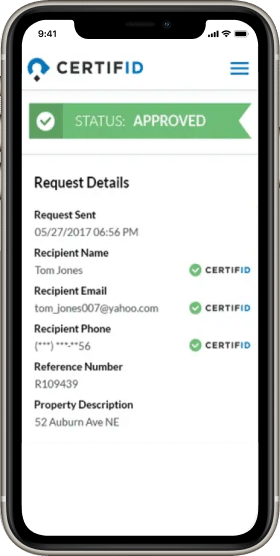 SaaS – Portal & Mobile Apps
Web Maintenance Services for Online Bar Exam Platform
Revitalizing Adaptibar's platform, we ensured a seamless user experience and optimized performance with our advanced website maintenance services. The comprehensive upgrade included refined UX, mobile app integration, and software enhancement, paving the way for superior online bar exam preparation and fostering Adaptibar's sustained growth.
Open Сase Study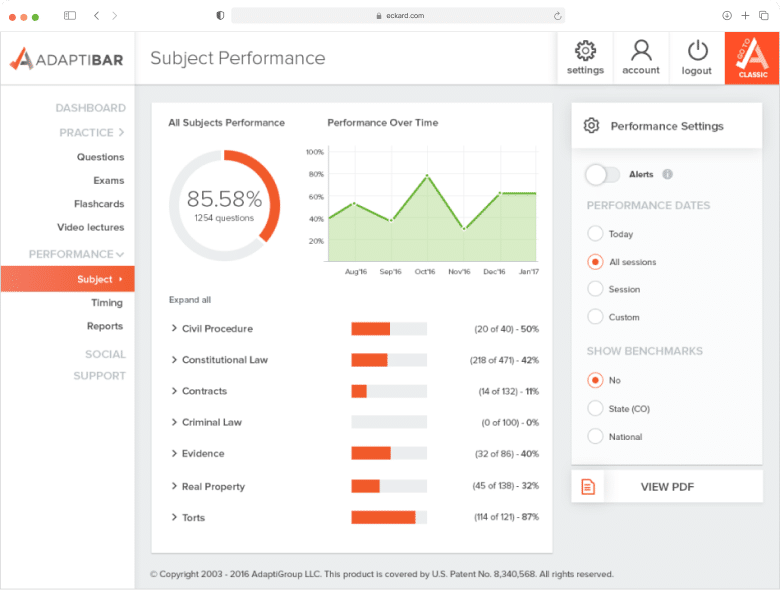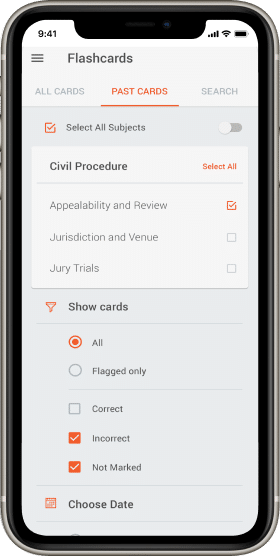 Portal / Mobile App
Collaboration Platform Maintenance and Support
By delivering optimal website maintenance and support services, BIT Studios elevated DailyFrenzy's SaaS project and task management system, ensuring real-time updates across limitless client accounts. Our dedicated support refined the user experience for multi-location teams, managing tasks and projects efficiently, thus, establishing a more collaborative and efficient workplace.
Open Сase Study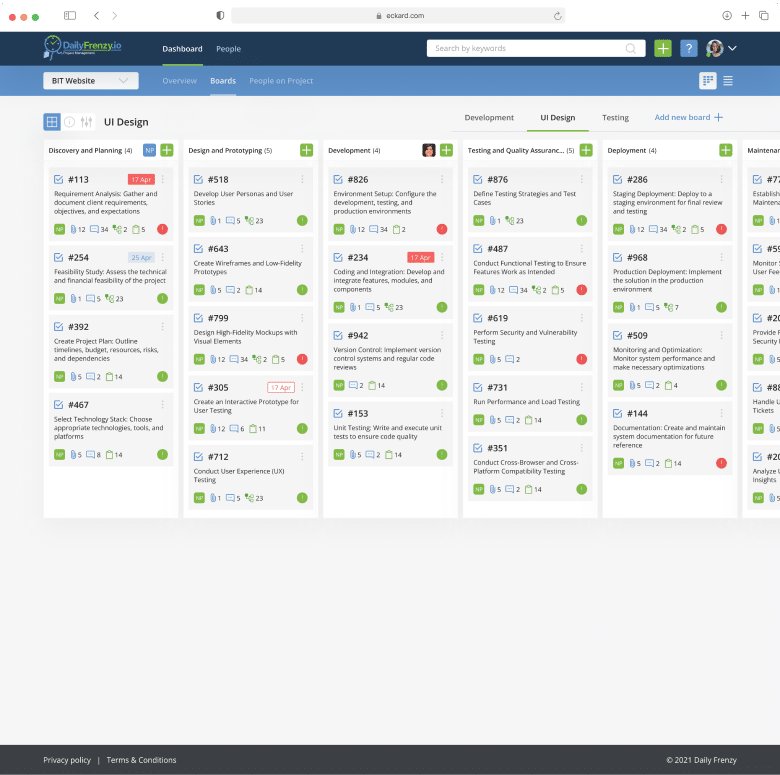 Web Portals & Mobile Apps
Support Services for an Auto Dealer Startup
To address the challenges in secondary loan management, we provided adept website support services to StipTrac, transforming rudimentary tracking systems into an efficient, comprehensive solution. Our relentless support facilitated the creation of interactive mobile apps and management portals, delivering seamless, real-time data management for auto dealerships.
Open Сase Study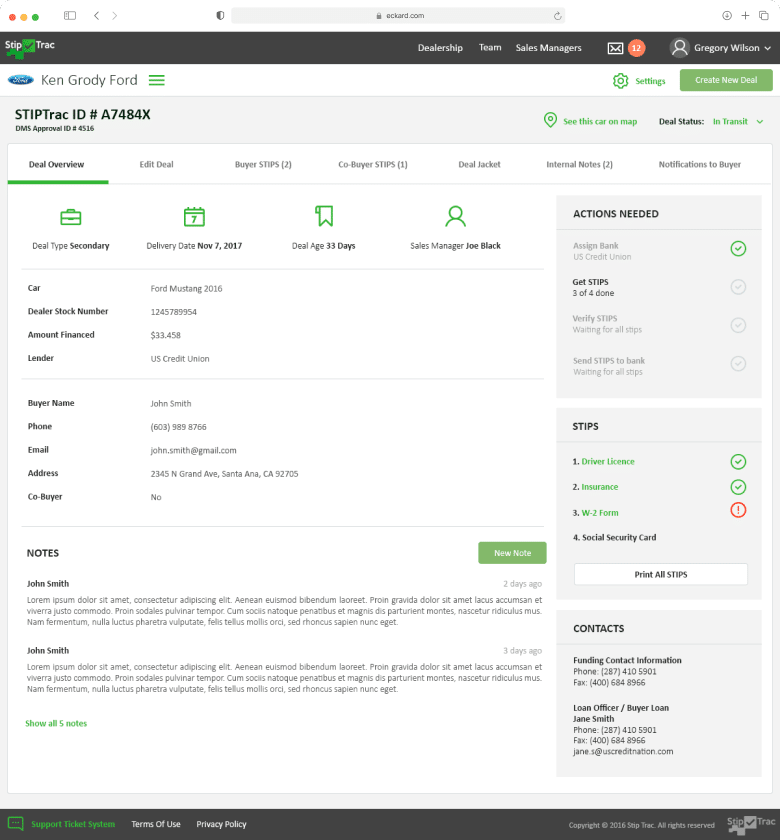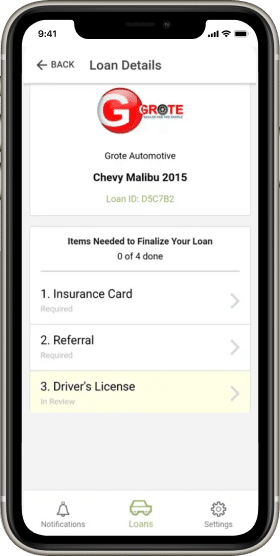 Multi-product Software as a
Service
Real Estate Platform Support and Maintenance Service
We delivered premier website maintenance and support services to Fulton Grace Realty, developing a user-friendly, end-to-end deal management system. Our development team's support and maintenance have ensured seamless, transparent, and efficient management of real estate transactions, providing an all-encompassing brokerage business solution that scales to evolving needs.
Open Сase Study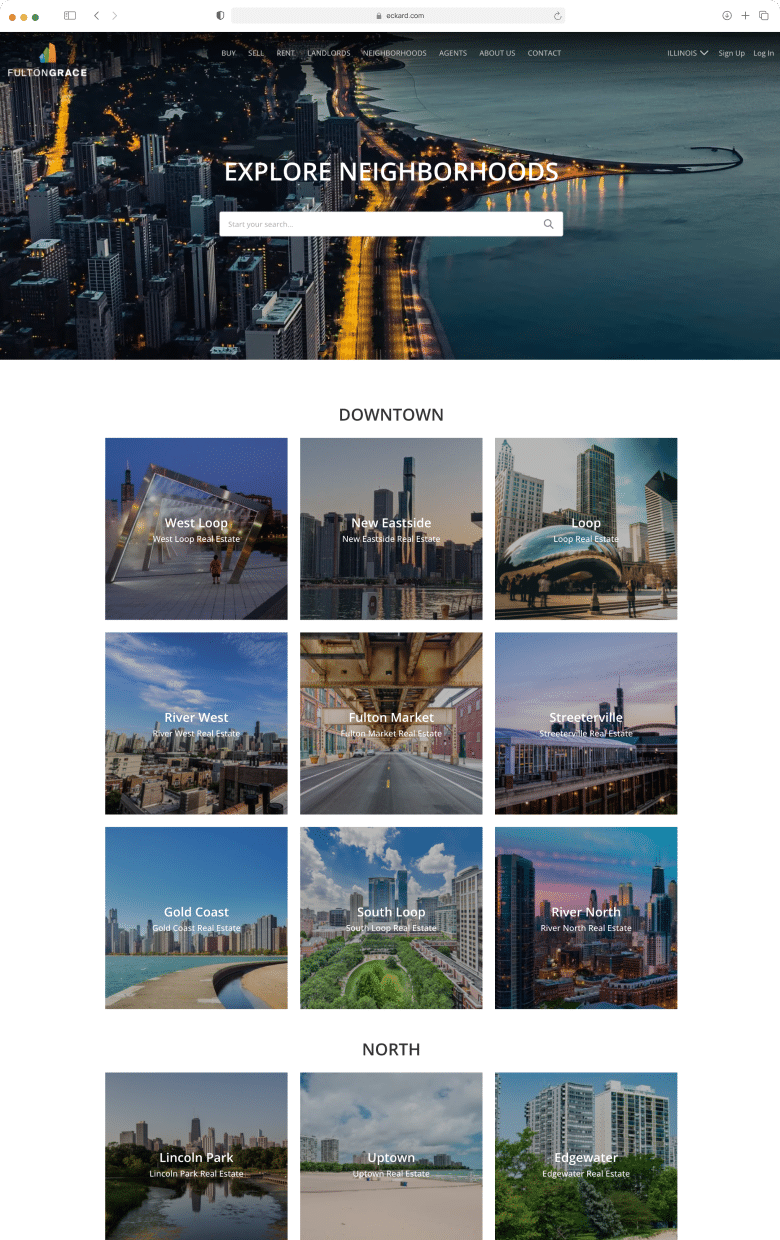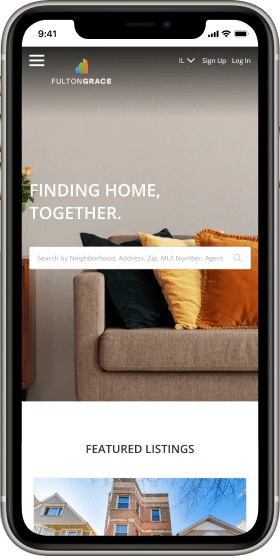 Web & Desktop App
Development
Website Support and Maintenance for a Test Measurement Products Provider
For Withstand, a global provider of test and measurement solutions, our website support and maintenance and services were pivotal in deploying a cloud-based SaaS. This innovative platform, bolstered by our consistent support, now enables worldwide users to manage tests and data remotely, streamlining electrical safety and compliance checks.
Open Сase Study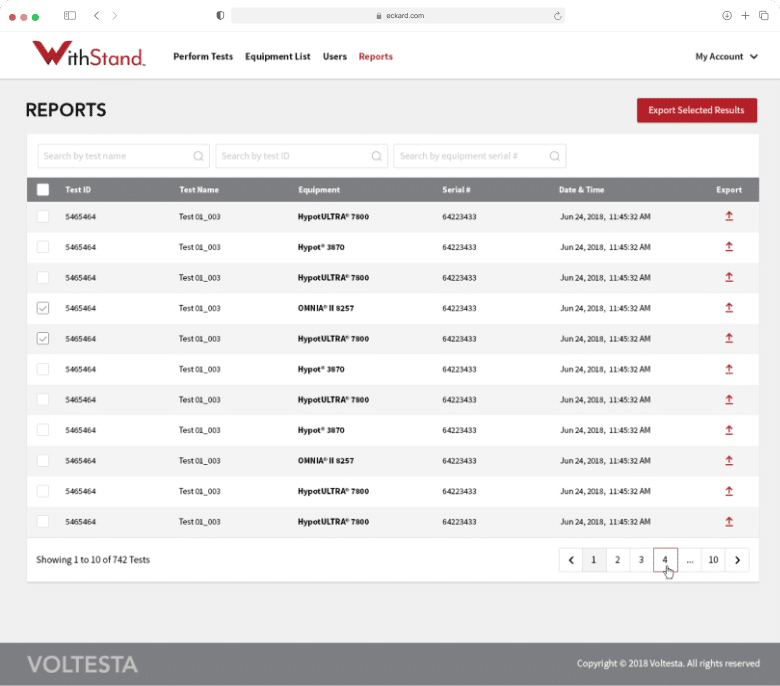 Portal / Mobile App
WordPress Maintenance Service for a Food Blog Site
Our web maintenance team offered meticulous WordPress support and website maintenance services to Flavorful Home, developing a custom, SEO-optimized WordPress site, ensuring enhanced visibility on search engines. BIT Studios' enduring support ensures superior performance and seamless user experience, with a spotlight on precise information architecture and perpetual refinement of diverse functionalities.
Open Сase Study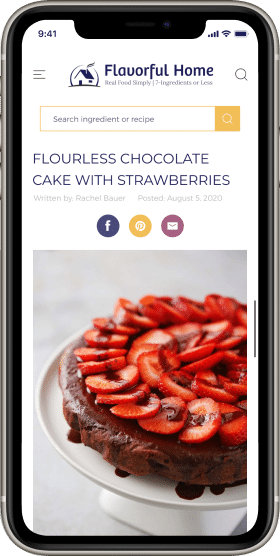 Flutter Application for iOS and
Android
Website Maintenance Services for a Carbon Solutions Company
BIT Studios provided premier website maintenance packages to Denbury. Our dedicated maintenance services ensure the sleek, branded oil and gas application remains up-to-date and continues to deliver seamless conversions of varied CO2 units with optimal performance on both Android and iOS platforms.
Open Сase Study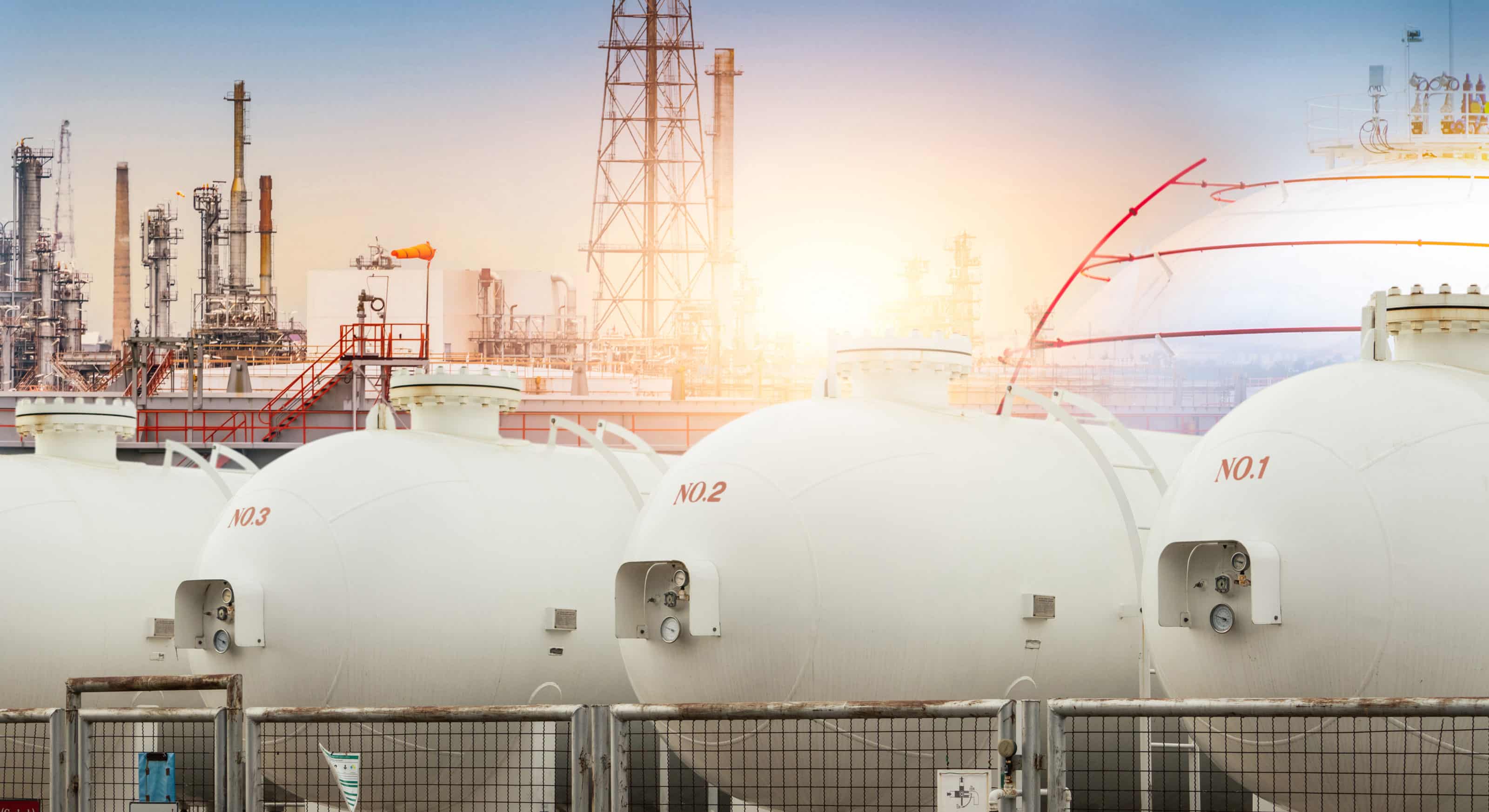 SaaS Solutions
Web Maintenance and Support for a Dumpster Management Solution
We offer LinkLogiq, a SaaS leader in roll-off container management, top-tier website maintenance plan. We ensure their cloud-based dispatching, invoicing, and dumpster tracking system remains robust, secure, and up-to-date, reinforcing operational efficiency, customer trust, and sustained business growth.
Open Сase Study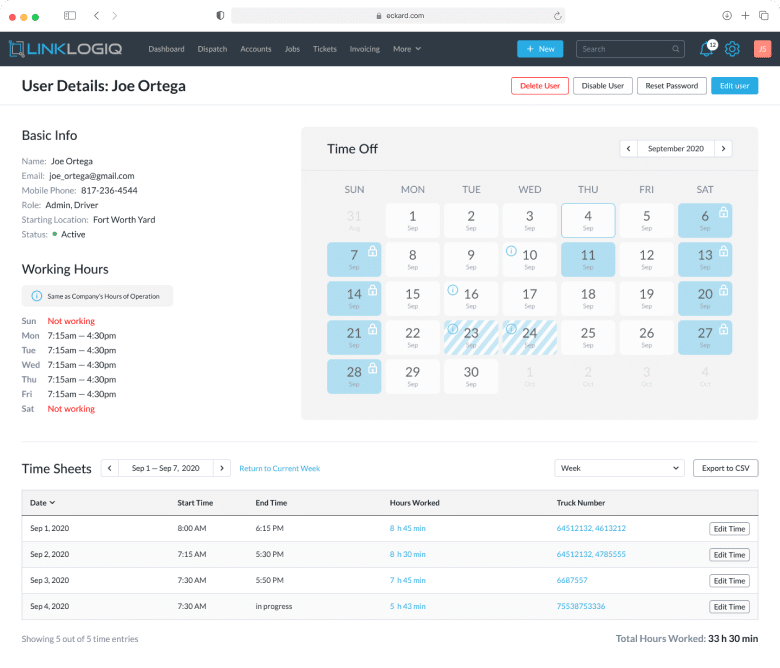 View More Projects
Valued Feedback from Our Satisfied Clients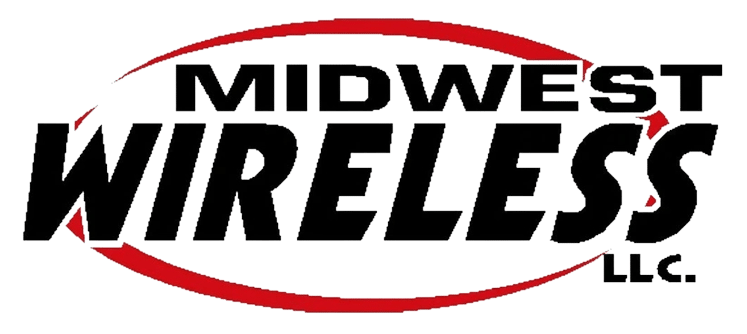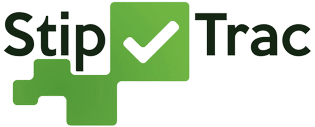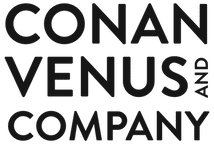 The platform was bug-free and boasted all the functionalities that the client required. The team handled all issues in a timely manner. Dynamic and capable, BIT Studios was easily able to pivot in new directions when needed, adjusting their workflow depending on the project's progress and budget.
Jeff and the BIT Studios' team build great systems that perform at scale. They are creative and strategic thinkers that add value not only to the product but also the commercialization of the business.
Midwest Wireless would recommend using BIT Studios to any organization with complex development projects or tasks… Not only was it a quick turnaround for such an important piece of the project, it came to us in a very complete condition… Our consultant returned with rave reviews of the BIT Studios resources, and the project managers were able to breathe easily throughout the process.
The platforms developed by BIT Studios received extremely positive feedback from stakeholders. Accessible and detailed, the team met the client's expectations because they spent a lot of time understanding their needs. Above all, they kept the client on track with their consistent progress updates.
Jeff's leadership was critical in driving the project forward, communicating to management the realities of our project's status, and visioning the opportunities and feature sets to improve our enterprise's efficiency.
I've worked with BIT Studios on developing a website for our company. They have always been helpful and found ways to get things done within our tight time and budget constraints. They are a joy to work with and have the expertise to get the job done!
Jeff has an amazing level of experience and knowledge in software development, business strategy and technology. He is a great person to work with. I would highly recommend Bit Studios for your next project.
Boasting exceptional design expertise, BIT Studios elevated the site's design and usability, resulting in an improvement in the site's speed, mobile performance, and online visibility. Leading a structured approach, the team used a project management tool to track and prioritize tasks efficiently.
Top-Tier Advantages of BIT Studios Website Maintenance and Support Services
As a leading website maintenance company, BIT Studios offers a suite of benefits through our advanced maintenance and support services.
Leverage BIT Studios' expert website maintenance services to keep your site running smoothly and efficiently.
Explore Our Collaboration Frameworks for Website Maintenance and Support
BIT Studios Strategic Website Maintenance and Support Process
We employ a meticulously crafted strategic process for website maintenance and support, tailoring our services to meet the unique needs and goals of each client. Here's how we typically perform our website maintenance and support services:
Assessment
Our website maintenance service begins with a thorough assessment of WordPress websites or other sites to pinpoint existing issues and areas requiring enhancements, ensuring your site ranks well on search engines.
Planning
Based on the initial assessment, our development team constructs a strategic maintenance plan detailing all the necessary updates, improvements, and routine website maintenance tasks to be undertaken to guarantee optimal performance.
Implementation
BIT Studios executes the best website maintenance services carefully, addressing updates, bug fixes, and feature augmentations, focusing particularly on WordPress website enhancements and web hosting adjustments to secure peak performance.
Testing
Every update, from web hosting alterations to search engine optimizations, is subjected to rigorous testing to ensure seamless integration and operation without introducing new conflicts.
Monitoring
The maintenance plans at BIT Studios include continuous monitoring of website functionality, security, and performance, allowing swift detection and resolution of any emerging issues.
Reporting
Our clients receive regular, comprehensive reports detailing the executed website maintenance plan and any recommendations for future enhancements, ensuring they are well-informed about their website's status and performance.
Various Industries We Serve
Real Estate
Healthcare
Telecommunications
Manufacturing
Business and Productivity
Insurance
Agriculture
Oil and Gas
Construction
Distribution
E-Learning
Automotive