Our Web App Development Services
At BIT Studios, we commit to developing web applications for businesses. We provide reliable solutions that fit your enterprise.
Web Development
We develop web applications to elevate your online presence. Our software developers make your business processes come to life. Plus, we guarantee to build a new website that fosters your goals.
Mobile App Development
Full-Stack Web Development
We provide front-end and back-end development services. Our full-stack web developers help you save time and money by working on your web app. Also, this is a perfect cost-effective solution for your business.
Custom Web App Development
We customize and develop web applications to suit your requirements. Our custom web apps help your business processes be more efficient. We customize your web portals to help you better connect with your customers.
Ongoing Website Maintenance and Support
We keep your website free from any issues and errors. Our dedicated team offers security patches that protect your site against many attacks. Additionally, we streamline your content so all information is up-to-date.
Quality Assurance
We deliver our web application development services on time and within budget. It is our goal to go above and beyond in all that we do. And our experienced team establishes and maintains set requirements for developing outstanding solutions.
Need a reliable web application development company?
Our Unique Web App Development Process
Partnering with a web app development company helps your business become more efficient. BIT Studios delivers web app development services on time and within your budget.
Planning
We create a plan based on your requirements. You can expect us to pay attention to detail during our planning process.
Our planning stage consists of the following:
Defining the goals of the web development projects
Determining how a user behaves when using your site or web app
Outlining the user's steps while performing a task
Compiling various use cases
Drafting a content strategy
Designing
We design web app development software with an excellent impression on your customers. Our goal is to generate an engaging experience.
Here are the things that happen during our design development stage:
Incorporate your brand into the web design
Make a clean, easy-to-understand layout
Use consistent typography
Fine-tune the navigation flow
Development
We begin the coding process when you approve the web application. Our trained developers turn your vision into an interactive product with the following strategy:
Sitemap Hierarchy 
Web Frameworks
Content Management System (CMS), as needed
SEO Practices
Testing
We always test the web application we create to avoid costly delays. Here, we detect issues early on and resolve them to prevent repetitions of the same mistakes.
Our team does the following testing tasks:
Test buttons and menus
Perform stress testing for the server
Check page loading speeds
Review the responsive web design
Reviewing
We perform the agile approach in each process we do. After a two-week sprint, we give reviews based on the following:
User feedback 
Compliance
Code consistency
How We Deliver Our Web App Development Services
Eliminates
Risks by 90%
Decreases Number
of Iterations
Reduces Costs
and Timeline
Our website application development company offers various web solutions for different enterprises. We also provide you with outstanding website applications development services.
BIT Studios give you quality custom web design and development services. Our experienced web developers bring attention to detail to every web project.
We work with a wide range of technologies to help streamline your operations. Our development team makes custom web applications only for your business to grow.
Our Expertise In Web App Development
At BIT Studios, we help you choose the right web application development software. Our talented software engineers provide you with reliable web app software development.
29+ Years of Experience
We bring you decades of experience as a web application development company. Our skilled team has proven expertise in:
• Web development.
• Mobile app.
• Software development services.
• Quality assurance.
Speed and Efficiency
We deliver the best web development services through an agile approach. We guarantee to bring efficiency to your business.
Our web development company completes every project three times faster than any other. We work within the budget, lower the risk, and reduce the number of iterations.
Onshore and Offshore
We have over 100 web application developers onshore and offshore. All our services are successful and efficient for our customers.
Each web development project we perform helps you reach your business objectives. Our team is always at the forefront of creativity and productivity.
Projects and Staffing
We finish our projects on time with the help of our best staff. It is our job to meet all your requirements and complete the tasks on the agreed deadline.
Clients and Portfolio
We serve customers from various industries, including the following:
• E-Learning
• Construction
• Real Estate
• Insurance
• Automotive
• Distribution
• Business and Productivity
• Healthcare
• Manufacturing
• Telecommunications
• Oil and Gas
• Agriculture
Our website app development portfolio is exceptional. We take pride in building a solid foundation with all we work with. Whether you are a new business or one of the Fortune 500 companies, we are here to help you.
Cost-Effective Solutions
We see our website app development company as a partner that helps your business thrive. Not only do we offer excellent services, rather we are with you every step of the way.
Our goal is to collaborate with you and create cost-effective solutions. We make your products available in the market faster.
Why Choose BIT Studios as Your Web App Development Company
29+ Years of Experience
We have been in the business since 1990. Our web application development company helps you solve your most complex problems.
Process
Our process comes in three phases—preparation, collaboration, and results. We work on web-based application development services with preliminary project visualization.
Reviews on Clutch
We boast of our excellent credit standing. Our web applications development company has received a Silver Verification from Clutch. Moreover, the positive customer testimonials we get prove the quality of our work.
100+ Enterprise Projects
We complete over 100 enterprise projects. Our web app developers work on the following:
• Business activity applications
• Consumer apps
• Business web portals
Web Application Development Services Using Industry-Leading Technologies
At BIT Studios, we work with clients to exceed expectations.
Our People
We take pride in our pool of talents with web apps development expertise. Each web developer is productive and efficient. We have more than 100 experts leveraging the best IT talents in and out of the US.
Our Software Development Process
Our Costs
We offer cost-effective website applications development services. There is no need to break the bank to afford our solutions because we try to stick to your budget.
Our Portfolio
We provide solutions for different industries. Our team works with healthcare providers, real estate developers, and other sectors.
We Work With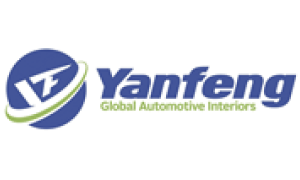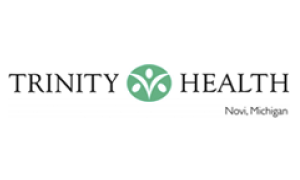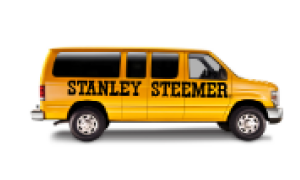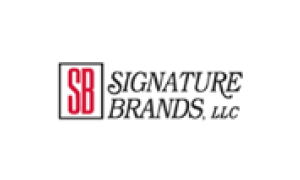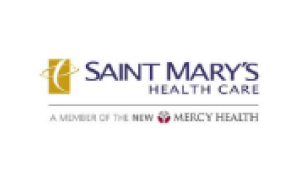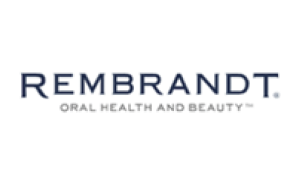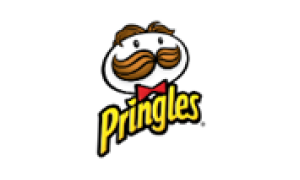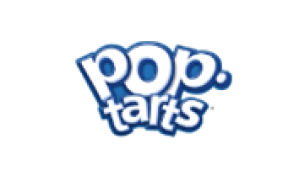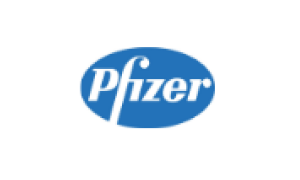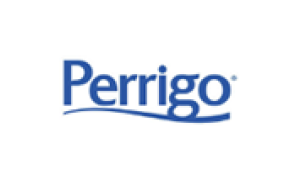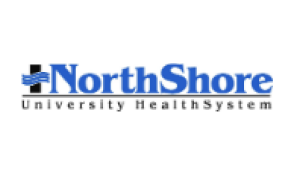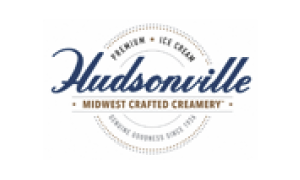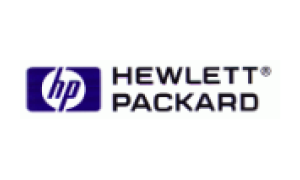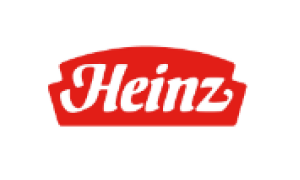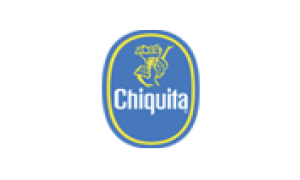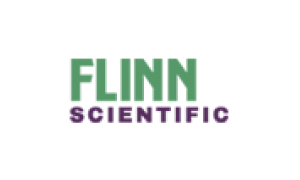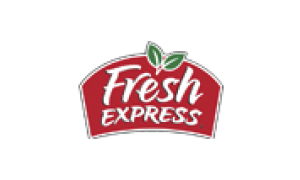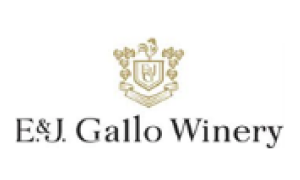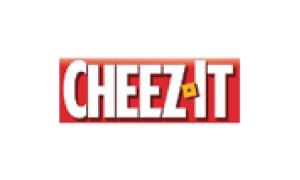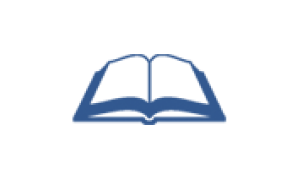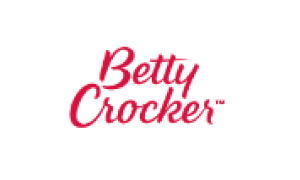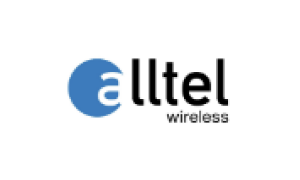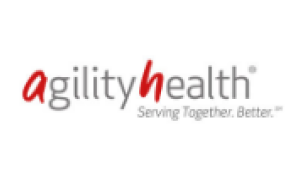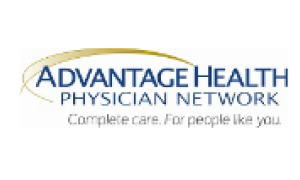 What Our Customers Say
Custom Web Applications Solutions That Deliver Results
Custom Web App Development
We develop custom web apps that solve any challenges in your business. Our developers ensure our web solution is in line with your requirements. In addition, our custom web apps streamline your business activities.
Web Portal Development
We understand the business objectives of an online enterprise. Our website app development company develops platforms for better communication with your customers. We develop different portal web apps to enhance your business activity.
Cross-Platform Application Development
We provide seamless integration of applications on the web and mobile platforms. Our website application development service brings the best user experience. More so, we develop cross-platform applications that work across different operating systems.
Custom CMS Web Development
We design and develop customized content management systems from scratch for clients. Our team of experts molds a perfect CMS framework according to your requirements. And we create more advanced features to secure your CMS.
Let's Kick-Start Your Web Application Development Project
Web Application Development FAQs
What Is a Web Application?
A web application is a program that helps businesses communicate with their customers. It uses web browsers and web technologies to perform tasks on the Internet.
With the increasing Internet use, many enterprises have changed how they work. They adopt more web apps to help interact with customers using the following:
Online Forms
Shopping Carts
Content Management Systems
Furthermore, web applications let employees do various tasks, such as:
Share Information
Create Documents
Collaborate on Projects
Work on Common Documents
What Is Web Application Development?
Web application development is the creation of apps on remote servers. They will then be available to the users' devices over the Internet. Businesses can opt for a custom web application when they want to create an online presence.
The process of web-based application development involves the following:
Designing
Building
Testing
Deploying
Developing a web application is about setting goals for the app's purpose. The user interface must have a design with that answer in mind. Developers should create an app to receive and respond to that information. Web app development entails the following:
Ensuring the web app offers compatibility with both iOS and Android
Determining life cycle and optimization metrics
Building an intelligent, iterative user interface
Companies need to leverage reliable talents, such as front-end and back-end developers. Knowing that knowledgeable professionals do web application development gives businesses peace of mind.
What Do Web App Developers Do?
There are many career paths one can take in the technology world. One area is developing web apps. Millions of apps are available today that help people do specific things.
Applications or web software works for Windows, iOS, and Android operating systems. The web developers specialize in a specified development area, including:
Office suites
Mobile applications
Accounting software
Graphics software
Marketing companies research to gather information relating to customer and business needs. App developers develop new applications to meet your needs according to cost and use. Basic applications with many versions are available on mobile devices, tablets, and computers.
How Does BIT Studios Differentiate as a Proficient Website Application Development Services Company?
At BIT Studios, we focus on custom software and website application development services. We commit to helping every startup or big enterprise succeed.
Our website application development company delivers a wide range of quality services. More than developing your web applications, we also provide custom web development solutions.
Here is the process we follow:
Preparation
We do preliminary project visualization before web applications development. It includes creating user profiles to determine the possible experiences of the customers.
Then we map out the details through user stories and cases. Afterward, our development team summarizes everything through workflow diagrams.
Collaboration
We collaborate with you based on transparent reviews and feedback. In a few days, we will create a project demonstration of what the application should look like. Also, we can make incremental prototyping if needed.
Results
We help your business improve its market standing, increase revenue, and gain agility. With the right web solutions, we give you valuable insights. The result then is a completed project within budget and delivered on time. Additionally, we cut risks by 90% and decrease the number of iterations.
BIT Studios is an exceptional web app development provider. We help you streamline workflows and provide value to your customers. Indeed, these things give us a competitive edge over our competitors.
What Is the Best Language for Web Application Development?
Each programming language has its own unique set of benefits and disadvantages. Before writing a code, you must ensure that you are choosing the right one.
If you are looking for the best language for a web app development service, choose the one that fits your needs. Hire experienced web app developers from a trusted company to do the job for you.
JavaScript is the best choice for website application development. It has a set of technologies to build interactive websites. Also, this object-oriented scripting language makes web pages more interactive. You can use it in web browsers and other devices.
Furthermore, both web and mobile app development use JavaScript. It is the primary reason it is the best programming language for website app development. And it is one of those rare languages that the back-end and front-end development services use.
How Long Does It Take to Develop a Web Application?
A web app takes time to develop since it consists of new features, access levels, and management tools. On average, it takes 4.5 months to build a front-end web app and a back-end infrastructure from scratch. If the scope is extensive, developing web apps might take a few more months to complete it.
But if the team already has ready-made modules, it will only take about 3.5 months to complete the project. Yet, moving too fast through the process is not the best way. If you do not do it without being careful, it could lower the quality of the solution.
Here is an approximate timeline on how to develop a web application:
2-3 months: information base, database back-end
3-6 months: social media, logins, back-end admin panel, in-app purchases
6< months: visual pattern, unique functionality, dedicated analytics
How Much Does It Cost to Develop a Web Application?
Rates vary depending on the company you choose in a specific country. If you do not know which region to pick to build your progressive web apps, consider one like BIT Studios. We guarantee to give you cost-effective solutions.
The website app development cost depends on the complexity of the project. The average price can go as low as $5,000 for a simple web app. And as high as $500,000 for a complex one with a follow-up modification plan.
How Do You Choose a Technology Stack for Web Applications Development?
Choosing the right technology stack for web applications is a crucial first step. It helps in tailoring the product to your requirements and strengthening its performance. You will have a product that meets your customer's expectations with the right tech stack.
A few things to consider when choosing a technology stack are as follows:
Type or Size of Project
Determine the type of project you are planning to do. It is one of the initial steps in selecting the proper tech stack. The kinds of web projects include:
Small or simple web projects
Mid-range projects
Large or complex projects
Platform
There should be a target platform when developing a web application. Whether it is for mobile, desktop, or both, you have to decide on it. It requires different tools and approaches, so you have to determine it. Web apps are prevalent on this platform although native apps are better on mobile phones.
Scalability
It is crucial to have the feature of upscaling when developing apps. There are two types of this:
It refers to the ability to add new functions through various modules to appeal to a larger audience.
It is the ability to process more requests while retaining the same amount of functions.
Time, Budget, and Staff Constraints
Faster development lets you stay ahead of competitors. It reduces the cost and staff required to build a web application. Here are some helpful points to facilitate web app development in restricted conditions.
Use free guides, advice, and other perks from the development community.
Provide cooperation with third-party software.
Estimate your staff availability.
Employ open-source and ready-to-use solutions.
What Is the Best Platform to Develop Your Web Application?
The best platform to develop your web application is Ruby on Rails. It is an open-source application framework written in Ruby programming language. Also, it is a model-view-controller (MVC) framework. And it comes with default structures for a web service, web page, and database.
Yet, there are other platforms you might want to consider, such as:
AngularJS
React.js
Node.js
ASP.NET
Symfony
Why Outsource Web Development Services or Project Requirements to Bit Studios?
We have decades-long experience creating onshore and offshore development. BIT Studios has become one of the most trusted web application development companies.
Our reliable team promises a fantastic job in developing your web applications. We are always ready to solve your most complex problems!
Web Application Development Services That We Delivered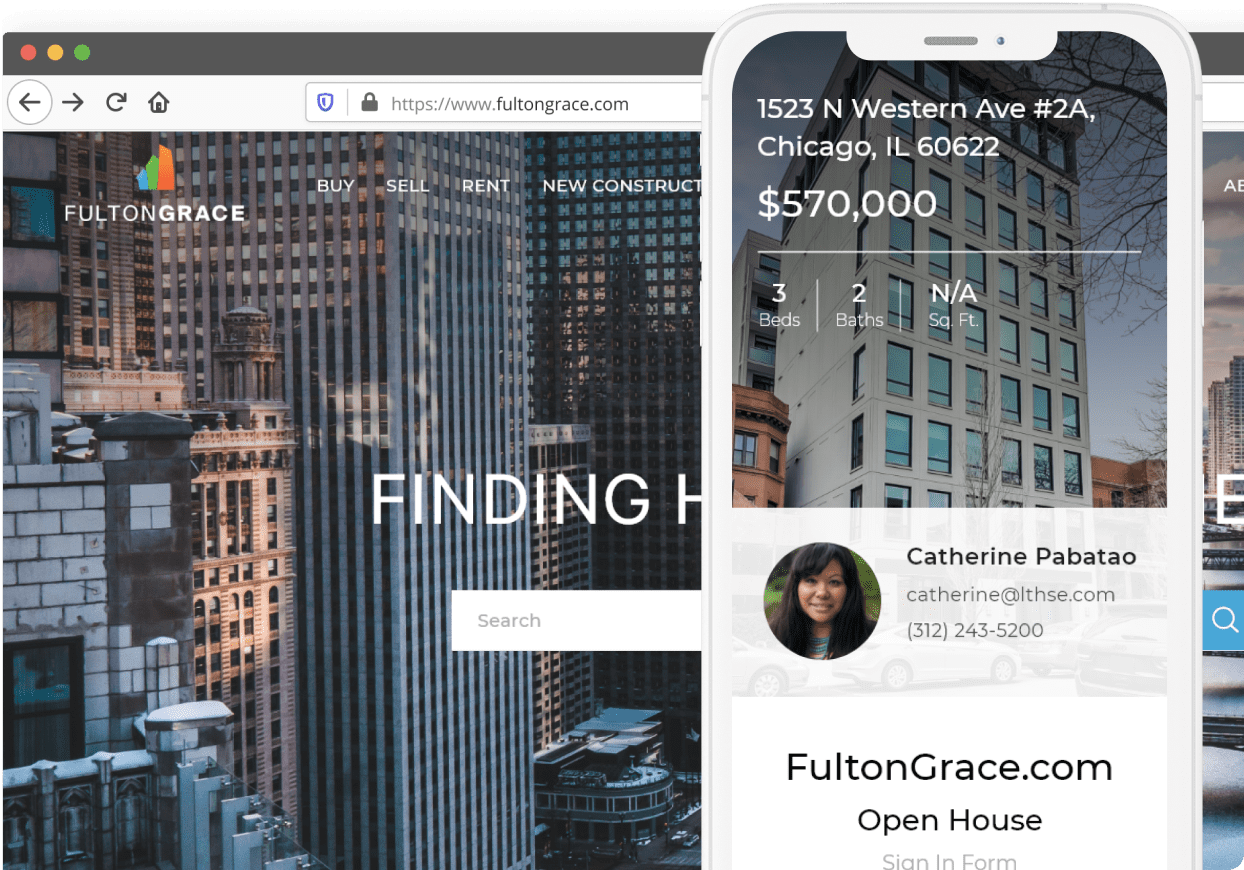 Real Estate Marketplace
We developed a web portal and mobile app for Fulton Grace Realty. The client needed a web and mobile app solution to create a real estate marketplace. It's now being used by realtors and customers alike.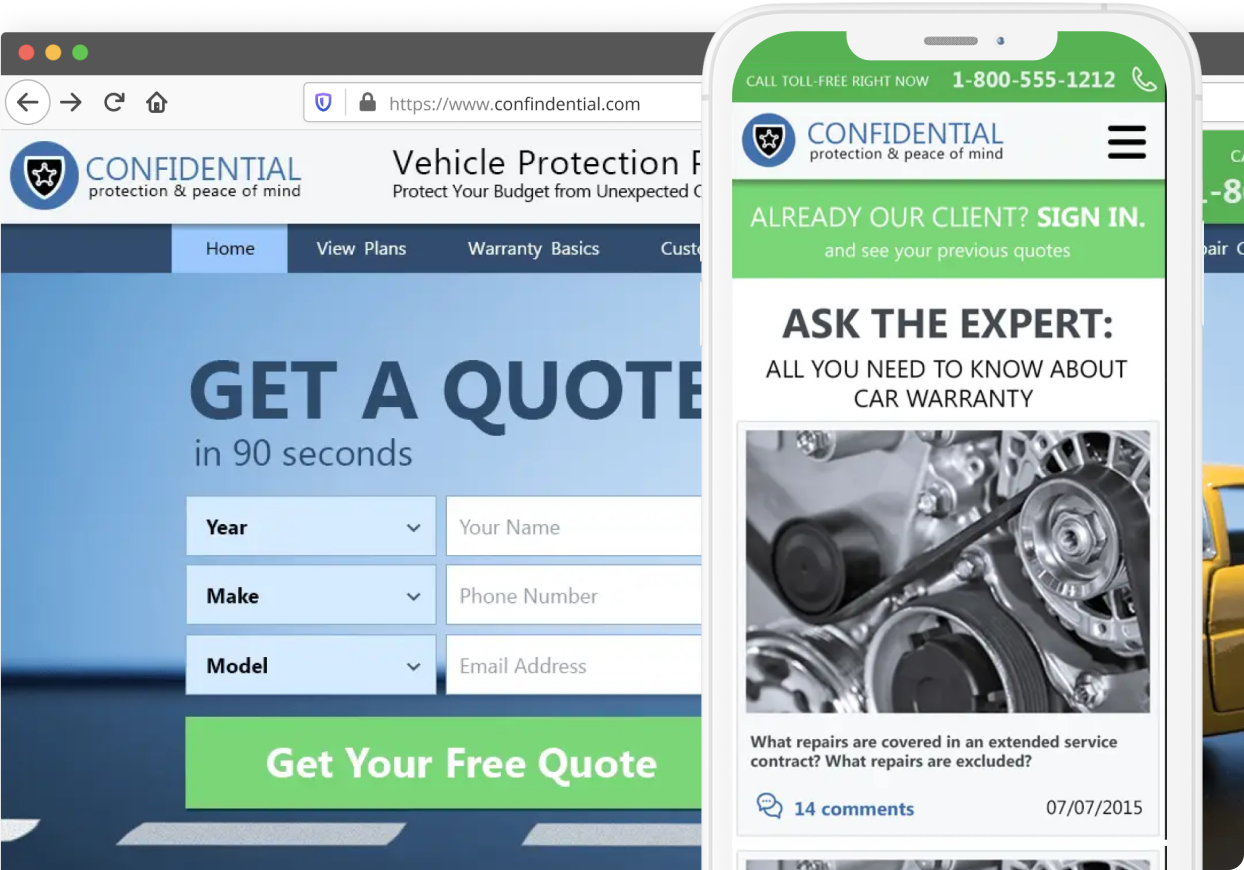 Fortune 500 Insurance Company – Confidential
We provided a user-friendly eCommerce solution for an insurance company. Via a mobile app and web portal, users can get quotes on aftermarket auto warranties. They can also buy warranties via the app.
Mineral Investments Portal
This is a mineral investments portal for our client Eckard Enterprises. It allows users to manage their energy assets quickly. It is easily accessible via a mobile app or a web portal.