Web Application Development Services
Proven Expertise in Web App Development
Since 2000, BIT Studios has been helping businesses excel through tailored web application development services. Our expertise in developing web applications ensures your target audience receives a seamless experience, amplifying your brand's impact and credibility.
Web app development transforms ideas into dynamic online software for specific business needs. BIT Studios is a custom web application development company that helps brands thrive in their industries with adaptive web platforms.
BIT Studios Web Application Development Services
Explore the diverse web solutions we develop to elevate your digital presence.
Custom Web Application Development
SaaS Web Application Development
E-commerce Web Application Development
Web Portal Development
Web Application Support and Maintenance
Frontend Development
Backend Development
Types of Web Applications We Deliver
BIT Studios delivers various custom web apps to suit diverse needs. Consult BIT Studios if you can't find what you're looking for in our list. We're here to tailor custom solutions specifically for you.
Types of Businesses We Work With
Get your web application journey started with BIT Studios today.
Tap into decades of expertise and kickstart your web application journey now.
Benefits of Custom Web Apps for Enterprises
Why Choose BIT Studios for Web App Development
In today's dynamic digital landscape, it's not just about having a web software—it's about having the right web presence. At BIT Studios, we've demonstrated our commitment to delivering top-notch web application solutions. Here's why your enterprise should partner with our web application development company:
BIT Studios boasts a legacy of web application excellence since its establishment in 1990.
Our specialized team has successfully launched diverse web apps across multiple sectors.
Our client-centric approach helps us gain multiple recognitions in Clutch and other awards.
With our stringent security, 98% of our apps have never faced a significant breach.
Expertise in Cutting-Edge Web Technologies
Data Science
Internet of Things (IoT)
Machine Learning
Cloud Computing
Image Analysis
Big Data
Upgrade your digital presence with our exceptional web apps.
Take your online platform to new heights with our BIT Studios' web application services.
BIT Studios is Trusted by Global Brands
Some of BIT Studios Web App Projects
View More Projects
What Companies Say About BIT Studios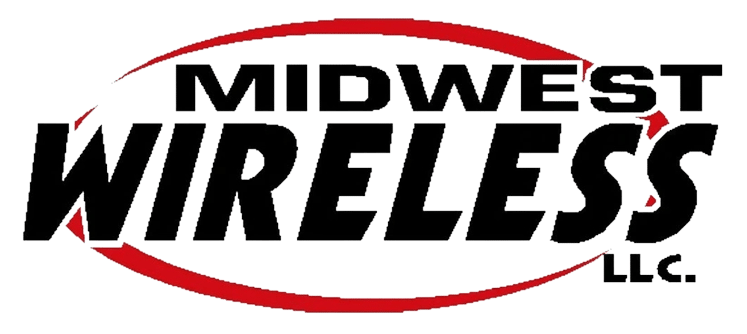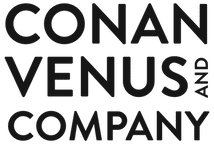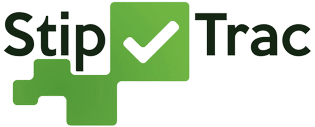 The platform was bug-free and boasted all the functionalities that the client required. The team handled all issues in a timely manner. Dynamic and capable, BIT Studios was easily able to pivot in new directions when needed, adjusting their workflow depending on the project's progress and budget.
Jeff and the BIT Studios' team build great systems that perform at scale. They are creative and strategic thinkers that add value not only to the product but also the commercialization of the business.
Jeff's leadership was critical in driving the project forward, communicating to management the realities of our project's status, and visioning the opportunities and feature sets to improve our enterprise's efficiency.
I've worked with BIT Studios on developing a website for our company. They have always been helpful and found ways to get things done within our tight time and budget constraints. They are a joy to work with and have the expertise to get the job done!
Midwest Wireless would recommend using BIT Studios to any organization with complex development projects or tasks… Not only was it a quick turnaround for such an important piece of the project, it came to us in a very complete condition… Our consultant returned with rave reviews of the BIT Studios resources, and the project managers were able to breathe easily throughout the process.
Jeff has an amazing level of experience and knowledge in software development, business strategy and technology. He is a great person to work with. I would highly recommend Bit Studios for your next project.
Boasting exceptional design expertise, BIT Studios elevated the site's design and usability, resulting in an improvement in the site's speed, mobile performance, and online visibility. Leading a structured approach, the team used a project management tool to track and prioritize tasks efficiently.
The platforms developed by BIT Studios received extremely positive feedback from stakeholders. Accessible and detailed, the team met the client's expectations because they spent a lot of time understanding their needs. Above all, they kept the client on track with their consistent progress updates,
Our Awards and Recognitions

BIT Studios Collaboration Approaches
Not satisfied with your current web app development agency?
Consult with BIT Studios to experience a top-notch web app difference.
Our Web App Development Methodologies
In the ever-evolving digital realm, crafting high-quality web applications tailored to specific needs is vital. BIT Studios is a premier custom web application development company specializing in bespoke solutions tailored to your needs. Here are the web app development methodologies that we use:
BIT Studios Web App Development Process
At BIT Studios, our web apps development services encompass a comprehensive process. But, the specific phases may differ depending on the methodologies we use for your project.
Requirement Analysis
At this stage, we delve deep into understanding your needs to lay the foundation for the entire web app project.
Detailed client consultations
Market and competitor analysis
Identification of target audience and user needs
Definition of web app functionality and features
UI/UX Design
Here, we focus on sculpting an intuitive, engaging design that resonates with your brand and users.
Wireframing and prototyping
User interface (UI) design
User experience (UX) strategy and planning
Mobile responsiveness considerations
Development
In this phase, we breathe life into the design, meticulously coding to develop web apps that match your expectations.
Front-end and back-end development
Integration of necessary APIs and databases
Deployment of best coding practices
Ensuring scalability and performance optimization
Quality Assurance and Testing
Before launching, we conduct rigorous and automated testing to ensure your web application operates flawlessly.
Functional and non-functional testing
User acceptance testing (UAT)
Automated testing to identify potential glitches
Performance and security assessments
Deployment & Maintenance
Once deemed perfect, we launch your web application, but our commitment doesn't end there. We stand by for continual support and enhancements.
Deployment to a live environment
Server setup and configuration
Regular updates and patches
24/7 technical support and maintenance
Our Web App Development Tech Stack
Some Industries We Serve in BIT Studios
Real Estate
Healthcare
Telecommunications
Manufacturing
Insurance
Agriculture
Oil and Gas
Construction
Distribution
E-Learning
Automotive
Frequently Asked Questions About Web App Development
How long does it take to build a web application?
Building a simple web application typically takes 4-6 weeks, while comprehensive, enterprise-level solutions can span six months to a year or more. Consulting with our web development company will provide more precise timelines.
Do you provide maintenance and support after developing a web app?
Yes, BIT Studios offers ongoing maintenance and support services after the web app development to ensure its smooth performance, implement updates, and address any issues that may arise.