BIT Studios Is a Custom Software Development Company
Build world-class digital products with a global team of design and development experts.
Their project management tools and breadth of knowledge were impressive.

Conan Venus, Owner, Conan Venus And Company
Need a Custom Software Solution?
Tell us about your project
We Provide Development Services
We offer a wide range of software development services. We have decades of experience in handling different sectors and industries. Our team consists of experts in various software development technologies and tools. This makes us one of the top software development companies in Dallas.
Are you looking for a top software development company?
Check Out Our Software Development Portfolio
Mineral Investments Portal
This is a mineral investments portal for our client Eckard Enterprises. It allows users to manage their energy assets quickly. It is easily accessible via a mobile app or a web portal.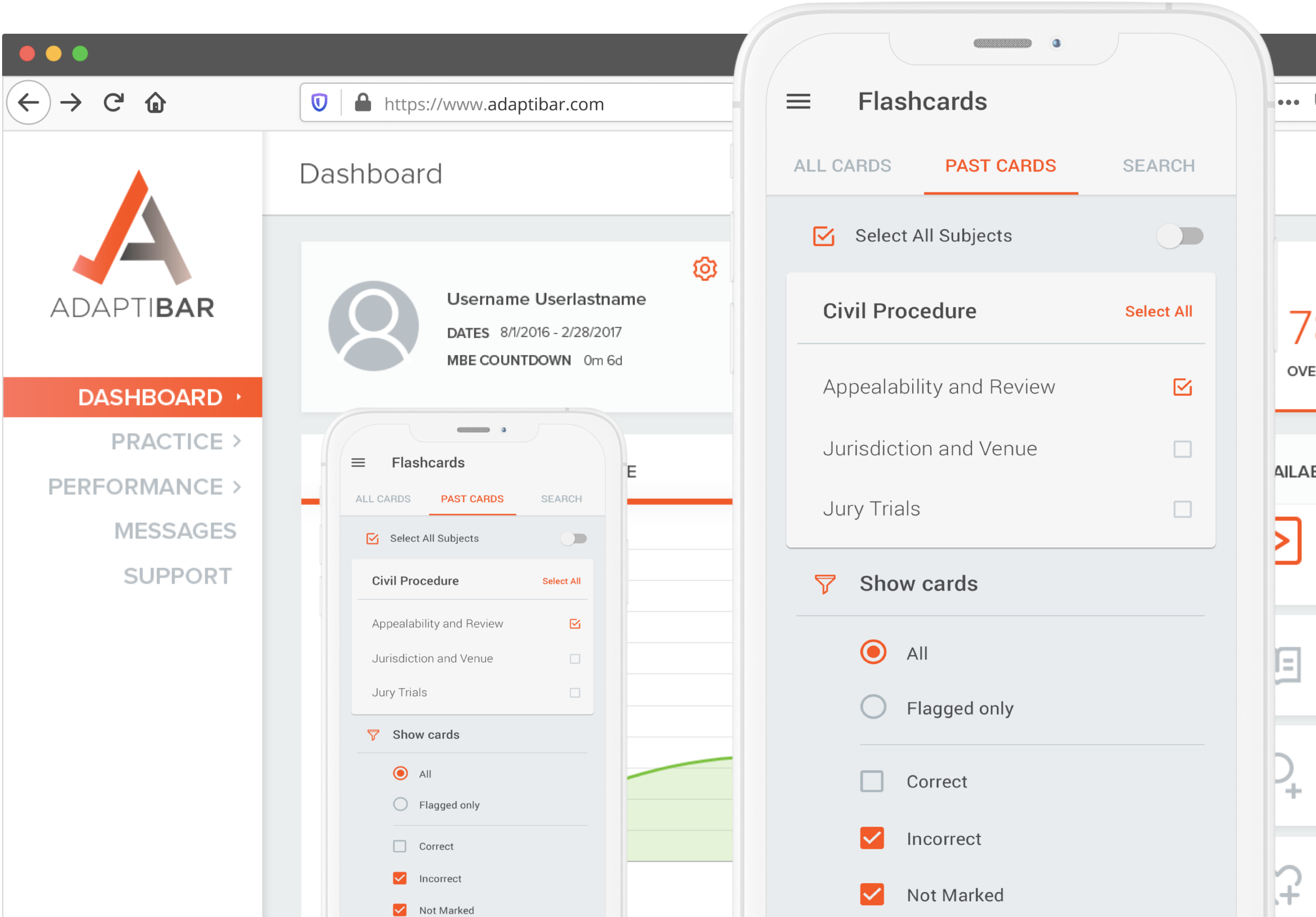 SaaS – Portal & Mobile Apps
eLearning MBE Exam Prep
Our client, Adaptibar, is an online learning solution provider. We collaborated with them to build a unique SaaS platform. It's a system that helps students prepare for the multi-state bar exam (MBE).
Why Choose BIT Studios as Your Software Development Service Provider?
29+ Years of Experience
Cost-Effective, Risk-Free Process
Reviews on Clutch
100+ Enterprise Projects Completed
Looking for the best software developer company?
We Provide Custom Software Development To Various Industries
Telecommunications

Healthcare

Insurance

Construction

Productivity

Real Estate

Manufacturing

Agriculture

Elearning

Oil & Gas

Distribution

Automotive
Our Software Development Process
Projects Done On Time and Within Your Budget
Prototypes In Days, Not Months
Efficient and Risk-Free Development Cycle
Our software development process is cost-effective, efficient, and risk-free. It ensures that your project gets done without delays. Furthermore, you can expect the software project to finish within your budget.
We also pioneered a UX-first rapid prototyping process in the early 2000s. Through this unique process, we can build a prototype within days. That's 3X faster than other agencies often take weeks or months.
We always aim for a risk-free software development process. By building a prototype fast, we can detect and remove risks early. That means zero cost overruns and fewer iterations for you. You know exactly what your software can do. And our developers know exactly how to build it.
Companies We've Worked With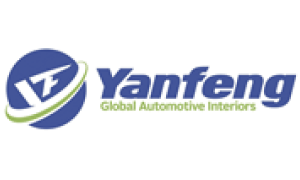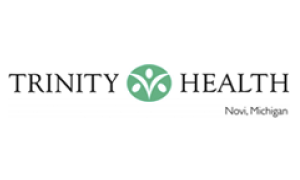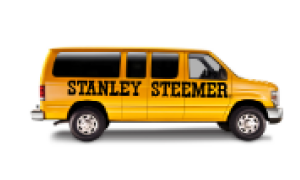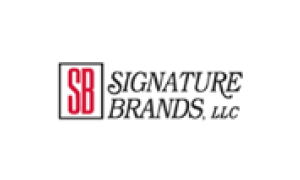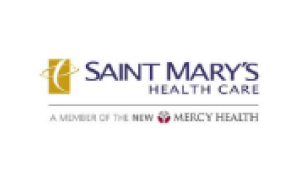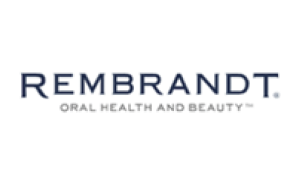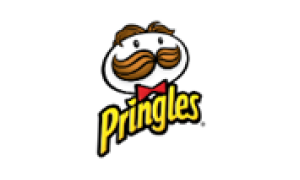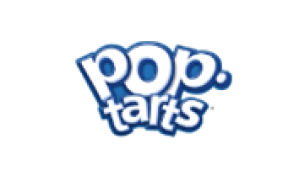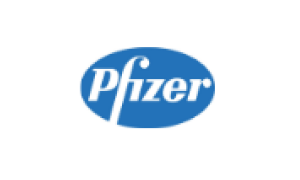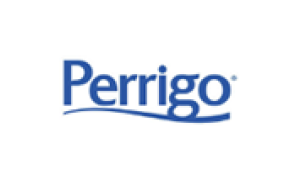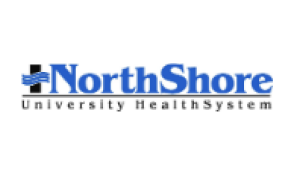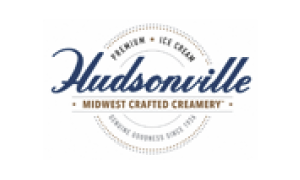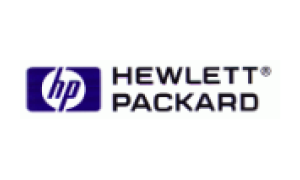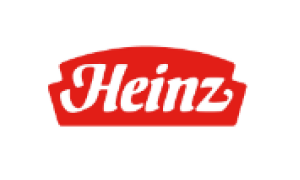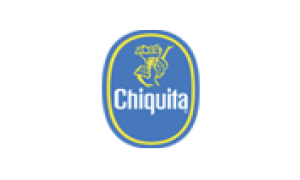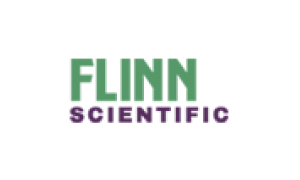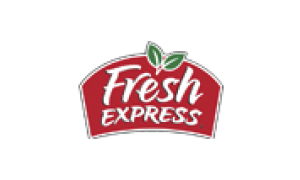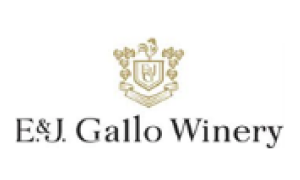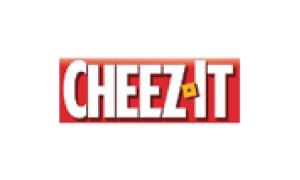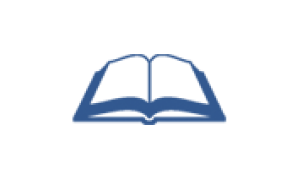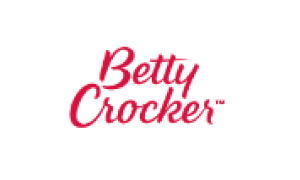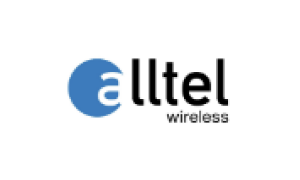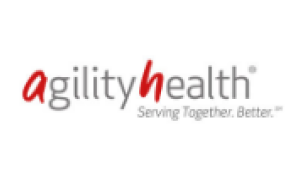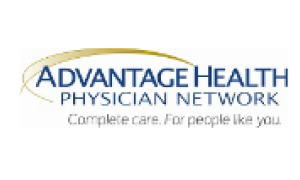 We Provide Development Services
BIT Studios embraces a predictive development methodology. The aim is to achieve smoother collaboration between all project participants. Furthermore, it results in a cost-effective development process. We are not only minimizing risk. We are also promoting efficiency throughout the software development life cycle.
Planning
We take the planning phase seriously. We always study every detail of the software project requirements.
Our goal is to keep a strategic mindset even before the design and development stages. The focus is two-fold. The process should be cost-effective and collaborative. 
Planning is as critical as the coding itself. Done right, it lays the foundation for successful software product delivery. 
Planning will involve the following steps:
Formulating a cost-effective software development strategy
Eliminating risks across all stages in the SDLC
Using data analytics to enable more accurate decision-making
Establishing communication channels for all involved parties
Promoting open collaboration among participants
Design
For us, it is not enough to create a visually-appealing design. We also believe that each design element should serve a purpose.
Our team knows this by heart. Our decades of experience tell us that pure aesthetics can only go so far. 
The most effective UI / UX design is one that engages the user. You can achieve this through an intuitive and helpful UX.
When it comes to design, our focus is on:
Delivering an engaging user experience
Incorporating your branding into the UI / UX design
Generating optimal retention rates via an easy-to-navigate UI
Boosting your conversion rates and lead generation
Development
We pioneered a unique UX-first rapid prototyping approach years ago. This approach allows us to execute the coding phase in an efficient manner. 
We can deliver usable software that meets your requirements fast. And when we say fast, we mean three times faster than usual. 
Our rapid prototyping process is feedback-driven. This enables us to build a working model that stays close to the target user experience.
Our developers know exactly what software product to build. Thanks to rapid prototyping, we can gain a clear idea of how to design and develop software.
Moreover, our clients understand what the software product will do. Through the prototype we built, they can demo their product early.
BIT Studios' development process summarized:
Prototyping completed in days
Eliminating 90% of risks
Generating cost savings due to reduced risks
Testing
We test the coding after every two-week sprint cycle. This allows us to keep coding quality consistent.
Constant testing also lets us track the performance during each sprint. This is crucial because it enables us to detect flaws or issues as early as possible.
Our software testing practices also mean there are fewer iterations. This should make for a more efficient software development cycle. Also, a reduced number of iterations can help avoid cost overruns.
To recap the benefits of testing:
A reduced number of iterations
Minimal or no delays
Early detection of flaws and issues
Constant monitoring of quality and performance
No cost overruns
Review
Our process always involves extensive reviews after every sprint cycle. This allows us to keep our focus heading into the next round of development. As always, the focus is on maintaining performance quality. Of course, keeping code consistent is also a high priority.
Another reason for reviews is to ensure compliance with industry standards.
Our team is familiar with the subject of compliance and industry standards. We have completed projects that meet the requirements set by:
HIPAA (Health Insurance Portability and Accountability Act)
GDPR (General Data Protection Regulation)
PCI DSS (Payment Card Industry Data Security Standard)
ISO (International Organization for Standardization)
FISMA (Federal Information Security Management Act)
Achieve Digital Acceleration Through Software Outsourcing
We are no ordinary software development company in Dallas, Texas. But what exactly makes us stand out from the competition? Here are four reasons why.
Our Team
We take pride in the diversity of our development team. This onshore and offshore flexibility allows us to take on any project. It also empowers us to work with any business, regardless of size and industry. We have experience in healthcare, insurance, and real estate. We are no strangers to the manufacturing, construction, and agriculture sectors. Whatever your field or business, we can partner with you.
Our Experience
We started small in 1990, but we have never stopped growing. We have never stopped learning. And we have never stopped challenging ourselves. This is the fuel that continues to drive our expertise. Our decades of experience have helped us master various technologies and tools. We know programming languages like the back of our hands. But we can only improve ourselves by looking for new challenges. Yes, we are already a seasoned software development company. But we remain as hungry as ever for fresh projects to enrich our skills.
Our Unique Process
It's normal for prototyping to take weeks or even months. Here at BIT Studios, it's a whole different story. It's because we embrace an approach called UX-first rapid prototyping. In this method, we speed up the process without sacrificing quality. The result is a working model done in a matter of days.
The Costs
Creating cost-effective solutions is a big deal for us. We know the cost of doing business. And we don't want you to break the bank to work with us. We want to be your strategic software development partner. Your success is our success. That's why we always work to execute an efficient and risk-free development process. Plus, you can rely on our proven UX-first rapid prototyping approach. We'll deliver your software project on time and within your budget. If you want to know more about our cost-effective solutions, talk to us today.
Our Software Application Development Services
Need a custom software solution?
Tell us about your project!
Tell us about your software development project
Software Development FAQs
What Is a Custom Software Development?
Custom software development is the process of developing software for a specific purpose. You can also build custom software for a specific group of users or organizations.
The development does not only involve coding for custom software. It also includes the design, deployment, maintenance, and support of the software.
Custom software development is in direct contrast to commercial off-the-shelf software development. COTS development produces ready-to-use software designed for a wide range of end-users.
As for custom software, it caters to the specific needs of a business. It is completely customizable. It doesn't matter what feature or user experience you want. The custom software developer will make it happen.
Custom software development is ideal for businesses with unique workflow requirements. Software developers can customize the software to perform specific tasks. These include those that are unique to your business processes.
Developing custom software often takes time. But if done right, the end result is an almost perfect solution that answers your business needs.
How Does Software Development Benefit Me?
Software development can offer many benefits for businesses or organizations.
For one, software development can help you optimize business processes. Do you have business processes that you want to make more efficient? Your software development partner can help.
One great example is having project management software (PMS). Does your business operations involve handling different projects? A custom PMS should work in your favor.
Project management tools can help you assign tasks to your employees. It also allows you to track each project's status. You can even give your customers access to your PMS so that they can collaborate too.
Another benefit of software development is business process automation. Using the software, you can automate repetitive business administration tasks. You can also automate data entry and reduce paperwork.
You can also leverage software development in creating your own expense management tool. Proper expense management is a must for any business. With a tool at your disposal, you can optimize various expense-related processes. Examples include reimbursements, expense approvals, and proof of purchase processing.
Other business benefits of software development include:
Improve employee productivity
Digital options for clients
Boost software security
Software maintenance
Automated help desk support
The trick then is in picking the right software development company.
How Do You Choose the Right Software Development Company?
There are many things to consider when choosing the right software development company.
But first, you need to determine your business goals first. Get a firm grasp of what your needs are as a business. Only then can you express that need to your software development firm partner.
Another consideration is the software development company's experience and expertise. Read their list of custom software development services. Browse the company's portfolio and study its past projects. Check if they have completed software products like what you're envisioning.
Review the previous clients of the software development company. Have they worked for a sector like yours? Do they understand the needs of a particular industry? When was the last time they worked with somebody from your field?
It's always wise to review social proof and reviews. You can start by visiting their LinkedIn profile. For reviews, you can check from Clutch, Enterprise, GoodFirms, or UpCity.
Next is to look into the expertise of the software development company. Are they proficient in mobile app development? How about a business productivity app? Can they develop an expense management tool from scratch?
You can ask them about the tools and technology stack they use. Inquire about their programming languages and software development frameworks. Don't limit your background check to software development tools. You can also find out about their preferred communication tools. A good software development company always values communication.
We also recommend learning about the company's methods. Are they using Agile methodologies? How long are their sprints? Do they favor traditional software development methodologies over flexible ones?
Last but not the least, inquire about their pricing and payment model. Try to see if their rates are reasonable or not. When it comes to payments, check if their terms fit your budget and resources. A good software engineering company should offer plenty of payment options.
What Is Agile Software Development?
It is a methodology used in a software development life cycle (SDLC).
It embraces flexibility and pragmatism. That combination allows development teams to be adaptive and efficient.
Agile remains popular today. Some companies even favor agile software development over the older waterfall approach.
Agile software development espouses four central values. First, team member interactions are more important than processes or technology.
The second is that you should focus on software development over extensive documentation. To be clear, Agile still values documentation. But the focus is on making the software product work.
The third value is more focused on collaboration instead of negotiations. Sure, you should not ignore negotiations on contracts. But there should be a healthy collaboration between the developers and the client. One that is not only dictated by contract obligations.
The fourth core value puts emphasis on dealing with change. Agile methodologies can respond well to changes due to short sprint cycles. The idea here is to welcome changes to make way for improvements. There might be sudden changes. But the development team's flexible mindset allows it to adapt.
How Much Does Custom Software Development Cost?
Custom software development costs can vary depending on the project and its requirements.
For instance, you can consider a content management system (CMS) an inexpensive project. For basic CMS platforms, custom software development costs can range from $20,000 to $60,000. This already covers the design, custom coding, and configuration.
Costs for customer relationship management (CRM systems) are higher. The main reason is that a CRM system comes with various software applications. In other words, it is a big project consisting of smaller projects. A basic CRM system can cost $100,000. For more complex ones, the costs can get as high as $700,000 or more.
For enterprise resource planning systems (ERP), they cost more or less the same as CRM systems.
Supply chain management (SCM) systems tend to be costly. Supply chain management is already a complex business process in itself. And it involves a wide range of stakeholders (suppliers, vendors, retailers, etc.). For this reason, custom software development costs are higher than average. They range from $100,000 to $500,000.
For software as a service (SaaS) applications, costs can range from $25,000 to $120,000.
As for e-commerce websites, they can go cheap if built using e-commerce platforms. Examples of these platforms include Shopify, WooCommerce, Magento, and OpenCart. Development for these costs can range from $20,000 to $65,000.
Do you want an e-commerce website built from scratch? Then know they can cost upwards of $50,000, depending on specific customizations.
How Long Does It Take to Build a Custom Software?
The duration of building custom software can depend on several factors. They are:
Project scope. Factors like the number of functionalities and external libraries can define the scope. Other factors include security features, API integration, and level of data migration.
Software development methodology. Agile and DevOps methodologies tend to be quicker. Less flexible approaches like waterfall may need a longer development time.
In-house, outsourced, or freelance? In-house developers may be more familiar with the project requirements. But they may already be handling existing workloads unrelated to the project. What about outsourcing? You'll work with a company that can commit resources to your project. As for freelance, they tend to be solo developers or small teams. With limited resources, they may take a longer time.
To explain it easier, we can break down custom software development into parts. Then we can give an estimate of the average duration for each component.
Requirements Gathering: 2 to 4 weeks (80 to 160 hours)
Planning, Design, and Architecture: 1 to 2 weeks (40 to 80 hours)
Development (coding): 3 to 6 months, which is equal to 12 to 24 weeks (480 to 960 hours)
QA and Testing: 3 to 6 weeks (120 hours to 240 hours)
In total, it could take as long as 9 months or less.
Do You Provide Maintenance of Custom Software Solutions?
Yes, we provide maintenance for custom software solutions. Custom software development is not a one-and-done undertaking. Software products need updates.
Updates can come in various shapes and sizes. The most common type is security updates. These may involve revising the code to provide protection against new cyber threats. If the software has many users, you deploy a security patch update. This ensures that all devices using the software can improve their security.
Another type of update is repairs. No software is 100% immune to errors. They may be due to coding flaws or actions by users. As long as you report them, these errors are fixable. That's why you never underestimate customer feedback and QA testing scripts.
There are updates done for optimization purposes. In this case, there are no security flaws or errors that need addressing. Instead, the developer improves the code to optimize the software's performance.
So why is maintenance for custom software important? Here are the benefits:
It addresses problems early
It keeps the software safe for a long time
It ensures optimal OS and software compatibility
It introduces add-on features and plug-ins
It optimizes the software's performance
How Much Do Top Custom Software Development Firms Charge For Their Services?
Again, it depends on many factors. They may include project scope and requirements.
The type of software also matters. For instance, CMS projects are always cheaper than CRM projects.
Also, the software developers you hire and their location also come into play. It's no secret that top US-based developers are expensive. This is especially when compared to developers from other countries.
Still, let's try to answer the question.
A top custom software development company can refer to more than one thing. It could mean a big software development agency or a small software startup.
Let's talk about big agencies then. Let's start with "enterprise-class" custom software development companies. These are agencies that have hundreds of custom software developers at their disposal. They also work with Fortune 500 companies. At times, they also take on government contracts. Their hourly rates can range between $400 to $800 per hour.
There are top custom software development companies that have 100 to 200 people. Their hourly rates are cheaper than enterprise-class agencies. So the hourly rate range is from $200 to $400 for software development services.
Then you have top custom software development companies with 20 to 100 developers. You can expect their hourly rate to be around $100 to $200.
There are agencies that like to field a very small software development team. We're talking around 20 software developers or fewer. You will likely get an hourly rate of around $80 to $150. Sure, these custom software development teams may be small. But that doesn't mean they can't deliver top quality.