Custom Web Application Development Services
Two Decades of Award-Winning Web Apps
Since 1998, BIT Studios has been a custom web app development company developing innovative web-based solutions. Our track record demonstrates our commitment to translating client visions into web applications that drive results and redefine industry standards.
Custom web application development is the creation of digital solutions designed to meet unique business objectives. For 20+ years, BIT Studios has mastered the latest technologies and harnessed a client-centric approach to ensure every web application we develop perfectly aligns with your goals.
Leading Brands We Collaborate With
BIT Studios Custom Web Application Services
BIT Studios delivers diverse web application development services designed to empower your business with cutting-edge digital solutions.
Custom Web Application Development Services
Custom Web Application Development
Progressive Web App Development
Web Application Support and Maintenance
Custom Web App Consulting
Web Technology Consulting
Web App Development Consulting
Web App Security Assessment
Frontend Services
Web App UI/UX Design
Responsive Frontend Design
Backend Services
Backend System Management
Web App Integration
Web Application Migration
A Few Of the Custom Web Apps BIT Studios Can Create
At BIT Studios, we specialize in custom web development projects that are visually stunning and functionally robust, designed to meet your unique business needs and challenges.
Web App Excellence: BIT Studios Signature Projects
View More Projects
Discover the difference with BIT Studios!
Entrust your custom web application development projects to a team prioritizing innovation, precision, and success.
BIT Studios: Your Ideal Partner in Building Custom Web Apps
BIT Studios stands out in the crowded landscape of custom web app development companies—for good reasons.
Direct Collaboration
At BIT Studios, clients work directly with the very people creating their web applications, ensuring a seamless exchange of ideas and real-time feedback.
Decades of Web Expertise
With over 23 years in the industry, we blend tried-and-true methods with innovative approaches, delivering applications that stand the test of time.
End-to-End Service
From ideation to support, we deliver optimal performance with you at every step, making us your all-inclusive partner in web application development services.
Cutting-Edge Technologies
Our team is adept with the latest web development tools and trends, promising an application that's current and ahead of the curve.
Celebrated Achievements of BIT Studios
Client Insights: The True Impact of BIT Studios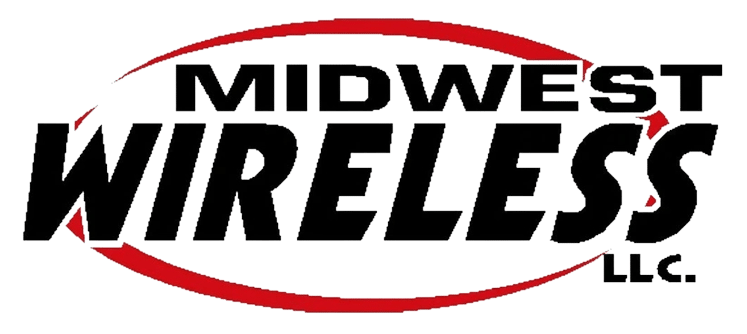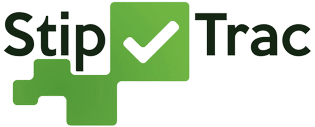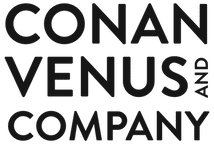 Midwest Wireless would recommend using BIT Studios to any organization with complex development projects or tasks… Not only was it a quick turnaround for such an important piece of the project, it came to us in a very complete condition… Our consultant returned with rave reviews of the BIT Studios resources, and the project managers were able to breathe easily throughout the process.
The platforms developed by BIT Studios received extremely positive feedback from stakeholders. Accessible and detailed, the team met the client's expectations because they spent a lot of time understanding their needs. Above all, they kept the client on track with their consistent progress updates.
The platform was bug-free and boasted all the functionalities that the client required. The team handled all issues in a timely manner. Dynamic and capable, BIT Studios was easily able to pivot in new directions when needed, adjusting their workflow depending on the project's progress and budget.
Jeff and the BIT Studios' team build great systems that perform at scale. They are creative and strategic thinkers that add value not only to the product but also the commercialization of the business.
Jeff's leadership was critical in driving the project forward, communicating to management the realities of our project's status, and visioning the opportunities and feature sets to improve our enterprise's efficiency.
I've worked with BIT Studios on developing a website for our company. They have always been helpful and found ways to get things done within our tight time and budget constraints. They are a joy to work with and have the expertise to get the job done!
Jeff has an amazing level of experience and knowledge in software development, business strategy and technology. He is a great person to work with. I would highly recommend Bit Studios for your next project.
Boasting exceptional design expertise, BIT Studios elevated the site's design and usability, resulting in an improvement in the site's speed, mobile performance, and online visibility. Leading a structured approach, the team used a project management tool to track and prioritize tasks efficiently.
How We Build Web Apps: Our Development Methodologies
BIT Studios utilizes diverse cutting-edge strategies to support business processes and ensure robust and innovative custom web application development solutions. Here are the methodologies we employ.
Web App Creation Roadmap by BIT Studios
As a custom web application development company, we have a tried-and-true web app development process, but we also recognize that every client is unique. As such, we're flexible in adapting our process to align with our client's preferences and needs.
Requirement Analysis
Understanding the business needs.
Identifying stakeholders and gathering their requirements.
Documenting functional and non-functional requirements.
Planning
Choosing the technology stack
Estimating the time and resources needed
Developing a project timeline or a sprint plan (if using Agile methodologies)
Design
Creating wireframes or mockups for the user interface.
Designing the database schema.
Designing the system's architecture, ensuring scalability, and performance.
Development
Frontend: Creating the visual parts of the application that users interact with.
Backend: This involves server-side logic, databases, and application integration.
Testing
Unit Testing: Test individual application parts to ensure they work as expected.
Integration Testing: Test the interactions between different parts of the application.
System Testing: Test the application as a whole.
User Acceptance Testing (UAT): The final phase of testing, where actual users test the application in a real-world environment.
Deployment
Setting up the hosting/server environment.
Configuring domains, SSL certificates, and other necessary resources.
Deploying the application and monitoring for any issues.
Maintenance
Monitor the application's performance.
Patch any bugs or security vulnerabilities.
Make updates based on user feedback and changing business needs.
Feedback and Iteration
Gather feedback from end-users.
Use feedback to make iterative improvements to the application.
The Core Technologies Behind Our Web Solutions
Explore the cutting-edge technologies and tools that power our custom web development process, ensuring robust and scalable solutions for your needs.
Collaboration Techniques for Web App Success
At BIT Studios, we offer a variety of collaborative approaches to custom web development services, each designed to meet your unique requirements and ensure the successful completion of your project.
Trust BIT Studios to make your vision come to life!
Choose us and let our team transform your ideas into powerful web applications.
Key Cost Factors in Web App Development Services
Here are the key cost components involved in custom web applications development services, giving you a clearer understanding of what to expect regarding financial investment for your web apps.
A Few Of The Diverse Industries We Empower
As a custom web application development company, we drive innovation and growth across a range of industries.
Real Estate
Healthcare
Telecommunications
Manufacturing
Business and Productivity
Insurance
Agriculture
Oil and Gas
Construction
Distribution
E-Learning
Automotive