Application Integration Services
Pioneers in Seamless App Integration for 20 Years
BIT Studios has been a trusted name in application integration services since 2003, establishing its mark with unmatched expertise. Our application integration solutions improve business processes, ensuring our customized integrations resonate with our clients' unique needs and visions.
We Are Trusted By Global Companies
BIT Studios Application Integration Services
Data Integration
Data Integration Services
API Integration Services
Enterprise Application Integration
Custom Built Integrations
Standard Integration Frameworks
Project Management
Application Integration Consulting
Implementation and Support
Implementation Services
Integration Support
Integration Testing
Specialized Integrations
Payment and Shipping Integrations
SaaS Integration
Salesforce Integration
Process Integration
We Offer App Integration Solutions for Any Scenario
BIT Studios delivers unmatched enterprise application integration services tailored to every client's needs. Our comprehensive integration solution adapts to any scenario, ensuring seamless and efficient connectivity.
Any App Origin and Lifecycle Status
Custom applications
In-house applications
Legacy applications
SaaS Solutions
Open-source Software
Any Integration Approach
Point-to-point
Enterprise Service Bus (ESB)
Service Oriented Architecture (SOA)
Shared database
Integration Platform as a Service (iPaaS)
Any Scope
Internal application integration
Third-party application integration
Any App Complexity
Microservices
Machine Learning
Artificial Intelligence
Internet of Things (IoT)
Any Deployment Approach
Cloud deployments
On-premise deployments
Hybrid platform deployments
Any App Communication Type
API-based application integration
Batch-based application integration
Event-based application integration
Integrate your applications effortlessly with BIT Studios.
We will help you streamline processes with our top-tier application integration services.
Why BIT Studios Stands Out in App Integration
BIT Studios' mastery of cutting-edge technologies ensures your application integration is future-ready.
BIT Studios invest in top-tier resources to guarantee optimal performance and scalability.
Our solutions adapt dynamically to the ever-evolving demands of modern businesses.
Regular updates introduce new features, enhancing functionality and user experience.
Our expert project management ensures timely delivery and efficient resource utilization.
With two decades in the field, our application integration services are the gold standard in the industry.
What Our Partners Say About Us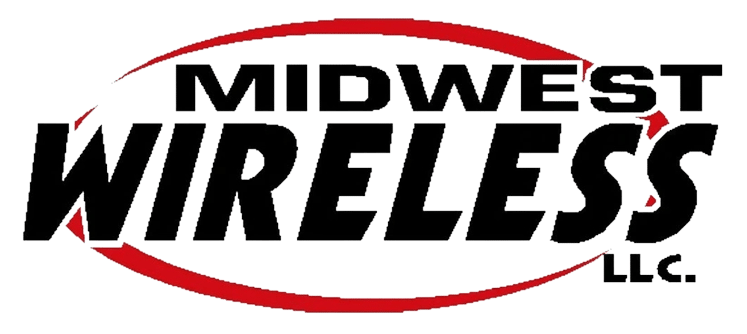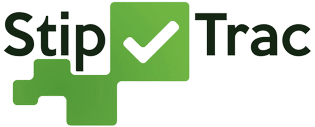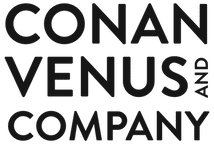 Jeff and the BIT Studios' team build great systems that perform at scale. They are creative and strategic thinkers that add value not only to the product but also the commercialization of the business.
Jeff has an amazing level of experience and knowledge in software development, business strategy and technology. He is a great person to work with. I would highly recommend Bit Studios for your next project.
Midwest Wireless would recommend using BIT Studios to any organization with complex development projects or tasks… Not only was it a quick turnaround for such an important piece of the project, it came to us in a very complete condition… Our consultant returned with rave reviews of the BIT Studios resources, and the project managers were able to breathe easily throughout the process.
The platforms developed by BIT Studios received extremely positive feedback from stakeholders. Accessible and detailed, the team met the client's expectations because they spent a lot of time understanding their needs. Above all, they kept the client on track with their consistent progress updates.
The platform was bug-free and boasted all the functionalities that the client required. The team handled all issues in a timely manner. Dynamic and capable, BIT Studios was easily able to pivot in new directions when needed, adjusting their workflow depending on the project's progress and budget.
Jeff's leadership was critical in driving the project forward, communicating to management the realities of our project's status, and visioning the opportunities and feature sets to improve our enterprise's efficiency.
I've worked with BIT Studios on developing a website for our company. They have always been helpful and found ways to get things done within our tight time and budget constraints. They are a joy to work with and have the expertise to get the job done!
Boasting exceptional design expertise, BIT Studios elevated the site's design and usability, resulting in an improvement in the site's speed, mobile performance, and online visibility. Leading a structured approach, the team used a project management tool to track and prioritize tasks efficiently.
Our Awards and Recognitions
Tap into your business' unmatched potential by connecting your applications.
Partner with BIT Studios for expert integration services.
Highlights from Our App Integration Portfolio
View More Projects
The BIT Studios App Integration Roadmap
This process ensures a holistic approach to application integration, assuring clients of a robust and market-ready product. BIT Studios also make sure to customize our strategy depending on your development methodologies.
Information Gathering
In this initial stage, BIT Studios collects all relevant information from clients to ensure the project's success.
Comprehensive client consultation
Market research to understand the competitive landscape
Detailed system assessment for integration readiness
Planning & Design
BIT Studios drafts a strategic plan to achieve seamless application integration, focusing on the user experience.
Blueprint of app integration architecture
Designing wireframes for front-end interfaces
Selection of suitable infrastructure components
Development & Integration
This stage is dedicated to coding the application and ensuring app integration with existing systems.
Custom coding based on the finalized design
On-premises system integration
Integration of applications with relevant third-party tools and platforms
Testing & Quality Assurance
BIT Studios ensures the application performs optimally and is free from bugs or glitches.
Rigorous quality checks for app integration points
Scalability and stress testing of infrastructure
Functional and non-functional testing across platforms
Deployment & Launch
Once the application is fully developed and tested, it's rolled out to the intended market.
Set-up and configuration on chosen infrastructure
On-premises or cloud deployment as per client requirements
Market launch with a focus on reaching the target audience
Maintenance & Support
We provide ongoing support to ensure the application remains up-to-date and responsive to user needs.
Regular system updates and patches
Continuous monitoring for optimized app integration
Swift resolution of any integration or performance issues
Integration Tech Stack: Our Expertise & Tools