CMS Development Company
Delivering Expert-Led CMS Development Services
As a CMS development company with 30+ years of tech experience, BIT Studios excels at delivering robust, scalable CMS development services. We leverage cutting-edge technologies and tailor each custom CMS solution to meet your specific needs, manage website content seamlessly, and maximize efficiency.
CMS web development services are essential for any business looking to establish a strong online presence and streamline content management system. At BIT Studios, we develop custom CMS solutions that allow you to manage your web content with ease and optimize your site's performance, security, and user experience.
Our Awards and Recognitions
BIT Studios CMS Development Services
Custom CMS Development
Enterprise CMS Development
CMS Application Development
OpenSource CMS Development
WordPress CMS Development
Drupal Development
CMS Support and Maintenance
CMS Module and Plugin Development
CMS Module Development
CMS Plugin Development
Theme Development
Extension Development
CMS Migration and Implementation
CMS Installation
CMS Integration
CMS Implementation
CMS Migration
CMS Upgrade
Ready to transform your web operations?
Get started with BIT Studios' CMS systems solutions!
Top CMS Platforms We Customize
BIT Studios specializes in integrating tailored features, modules, plugins, and extensions using advanced CMS technologies into your existing CMS platforms.
Some Premier Enterprise CMS Implementations by BIT Studios
As a CMS web development company, we offer a range of CMS integrations to enhance the functionality and performance of your website, such as:
Why Choose BIT Studios as a CMS Development Company
When it comes to CMS in web development, choosing BIT Studios ensures you get adaptable, secure, and tailored solutions that perfectly align with your business needs.
100+ Enterprise Projects Completed
Cost-Effective, Risk-Free Process
4.9 Rating on Clutch
Trusted by Fortune 500 and Startups
20+ Years of Enterprise CMS Development and Implementation
What Our Happy Clients Say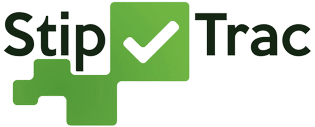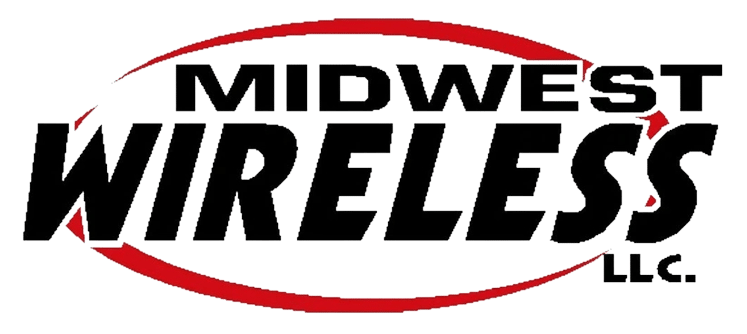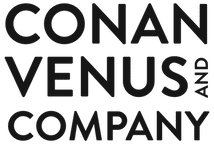 I've worked with BIT Studios on developing a website for our company. They have always been helpful and found ways to get things done within our tight time and budget constraints. They are a joy to work with and have the expertise to get the job done!
Jeff and the BIT Studios' team build great systems that perform at scale. They are creative and strategic thinkers that add value not only to the product but also the commercialization of the business.
Jeff has an amazing level of experience and knowledge in software development, business strategy and technology. He is a great person to work with. I would highly recommend Bit Studios for your next project.
The platform was bug-free and boasted all the functionalities that the client required. The team handled all issues in a timely manner. Dynamic and capable, BIT Studios was easily able to pivot in new directions when needed, adjusting their workflow depending on the project's progress and budget.
The platforms developed by BIT Studios received extremely positive feedback from stakeholders. Accessible and detailed, the team met the client's expectations because they spent a lot of time understanding their needs. Above all, they kept the client on track with their consistent progress updates.
Jeff's leadership was critical in driving the project forward, communicating to management the realities of our project's status, and visioning the opportunities and feature sets to improve our enterprise's efficiency. Subsequently, I've worked with Jeff on a variety of technology-related projects and I'm very pleased with all outcomes. I endorse Jeff / BIT Studios and wholeheartedly recommend them.
Midwest Wireless would recommend using BIT Studios to any organization with complex development projects or tasks. Not only was it a quick turnaround for such an important piece of the project, it came to us in a very complete condition. Our consultant returned with rave reviews of the BIT Studios resources, and the project managers were able to breathe easily throughout the process. Midwest Wireless is extremely pleased, still, with the catalog (built by BIT Studios). Most of all we feel very comfortable with the value it provides to us and our Web Based Activations system.
Boasting exceptional design expertise, BIT Studios elevated the site's design and usability, resulting in an improvement in the site's speed, mobile performance, and online visibility. Leading a structured approach, the team used a project management tool to track and prioritize tasks efficiently.
Trusted By Leading Global Brands
Some of Our CMS Development Projects
View More Projects
Key Advantages of BIT Studios CMS Development Services
Harness the true potential of web content management systems with BIT Studios, backed by 20+ years of custom and enterprise CMS implementation experience. Below are the benefits of our unparalleled custom CMS solutions:
Cost-Efficient Custom CMS Services
Enjoy premium CMS features with our cost-effective development approach.
Eliminate budget uncertainties through our transparent pricing models.
Maximize your ROI as we prioritize delivering value for your investment.
Fast CMS Deployment
Launch your platform quicker than ever with BIT Studios' expedited project timelines.
Reduce development lag through our time-tested, efficient workflow processes.
Beat your competition to market with our quick deployment strategies.
Top-Notch CMS Quality
Experience superior quality with BIT Studios' thorough quality assurance testing.
Trust our CMS developers' expertise and count on our unwavering CMS stability and reliability.
Engage your audience better with our focus on creating a user-friendly, seamless experience.
High-Performance CMS Architecture
Achieve faster web load times and top performance with our optimized CMS architecture.
Scale your operations easily as we design CMS platforms with your business goals in mind.
Rely on our robust CMS management system capable of handling surges in traffic and data.
Expert-Level CMS Support
Benefit from our experienced CMS developers' 24/7 dedicated support.
Gain targeted insights and technical solutions tailored specifically for your CMS.
Preempt potential issues with our proactive system monitoring and health checks.
Enhanced Data Protection Measures
Enjoy built-in security against breaches and unauthorized access.
Ensure compliance effortlessly as BIT Studios prioritizes adherence to data regulations.
Protect your sensitive data with our real-time security monitoring and top encryption techniques.
Unlock your website's true potential with our cutting-edge CMS solutions.
Learn more about how BIT Studios can revolutionize your business today!
BIT Studios CMS Development Process
At BIT Studios, we adapt our strategic and streamlined workflow to align with the methodology chosen for your project. Here are the key stages of our CMS development process:
Strategy Planning
BIT Studios analyzes your business processes to define a customized CMS strategy.
Expert selection from open-source CMS platforms
Exclusive development timeline from a leading CMS website development company
Design
We craft a user-friendly design aimed at serving multiple users within a centralized CMS platform.
Tailored wireframes showcasing the CMS software functionalities
Layouts optimized for centralized navigation by BIT Studios
Development
At BIT Studios, we develop core features and custom codes as part of our specialized CMS web development services.
Customized coding for unique features
High-performance backend tailored for your content management system
Testing and Quality Assurance
Our skilled development team employs rigorous testing methods to assure the quality and security of your CMS solution.
In-depth functional tests on our custom-built CMS software
Comprehensive security audits performed by our experienced developers
Data Migration
We ensure a seamless transfer of your existing content to the new content management system.
Accurate database mapping aligned with the new enterprise content management systems
Comprehensive data integrity checks to ensure flawless operation of your new CMS
User Training and Deployment
Our CMS web development company conducts hands-on user training and oversees the CMS deployment.
Targeted training sessions for multiple users to ensure a seamless transition to the new CMS
Smooth CMS deployment and full integration into your existing business processes
Post-Launch Support
BIT Studios offers continuous updates and 24/7 support post-launch.
Regular CMS web development updates to keep your CMS up-to-date
Dedicated round-the-clock user support by our CMS software developers
Our CMS Development Engagement Models
A Few of the Industries BIT Studios Serves
As a custom CMS development company, we provide tailored CMS solutions designed to meet the unique needs of a diverse range of industries, such as:
Real Estate
Healthcare
Telecommunications
Manufacturing
Business and Productivity
Insurance
Agriculture
Oil and Gas
Construction
Distribution
E-Learning
Automotive