IT Support and Maintenance Services
Over Two Decades of IT Support Excellence
With 20+ years of industry-leading expertise, BIT Studios offers unparalleled software support and maintenance services. Our seasoned support team harnesses advanced tools and deep knowledge to ensure businesses benefit from a robust and resilient IT infrastructure, allowing them to focus on their core activities with confidence.
IT support and maintenance services ensure optimal infrastructure functionality and security, addressing technical issues and performing regular updates and checks. At BIT Studios, we deliver these pivotal services with meticulous attention to detail, ensuring IT systems are secure and up-to-date.
Our Industry Achievements
BIT Studios IT Support and Maintenance Services
Our support and maintenance services offer a seamless and proactive solution to keep your systems running efficiently, allowing you to focus on your core business objectives. Explore our diverse range of services below and discover the perfect strategy for your business needs.
IT Support
IT Maintenance
Server and Storage Maintenance
Hardware and Software Troubleshooting
Software Support Services
Software Installation Support
Software Version Upgrades
Software Error Tracking and Debugging
Software Patch Management
Software Deployment
Application Support Services
Application Upgrades
Application Security Management
Application Performance Management
Application Compliance Management
Website and Mobile Support Services
Website Maintenance and Updates
Mobile App Maintenance
User Support Services
Issue Resolution and Ticket Management
End-User Support
Knowledgebase Maintenance
User Documentation
Quality and Performance Services
Performance Monitoring
Quality Assurance Testing
Advanced IT Services
Cloud Migration and Resource Management
IT Infrastructure Management
DevOps Implementation
Continuous Integration/Continuous Deployment (CI/CD)
IT Consulting
Start your IT transformation today with BIT Studios.
Explore our maintenance and support services and let's tailor the perfect plan for your business needs!
Partnered with Industry Pioneers
Highlights of BIT Studios IT Support and Maintenance Projects
Episerver – Custom Ecommerce
Implementation
IT Support and Maintenance for a Truck Parts Ecommerce Portal
Leveraging extensive expertise, BIT Studios provided exemplary IT maintenance support to S&S Truck Parts, ensuring seamless operation of their custom-built Episerver eCommerce parts portal. Our tailored solutions and proactive approach enabled optimal functionality and security, meeting the distinctive needs of one of the world's largest independent distributors of new aftermarket truck parts, and contributing to the successful and timely launch of their advanced B2B eCommerce platform.
Open Сase Study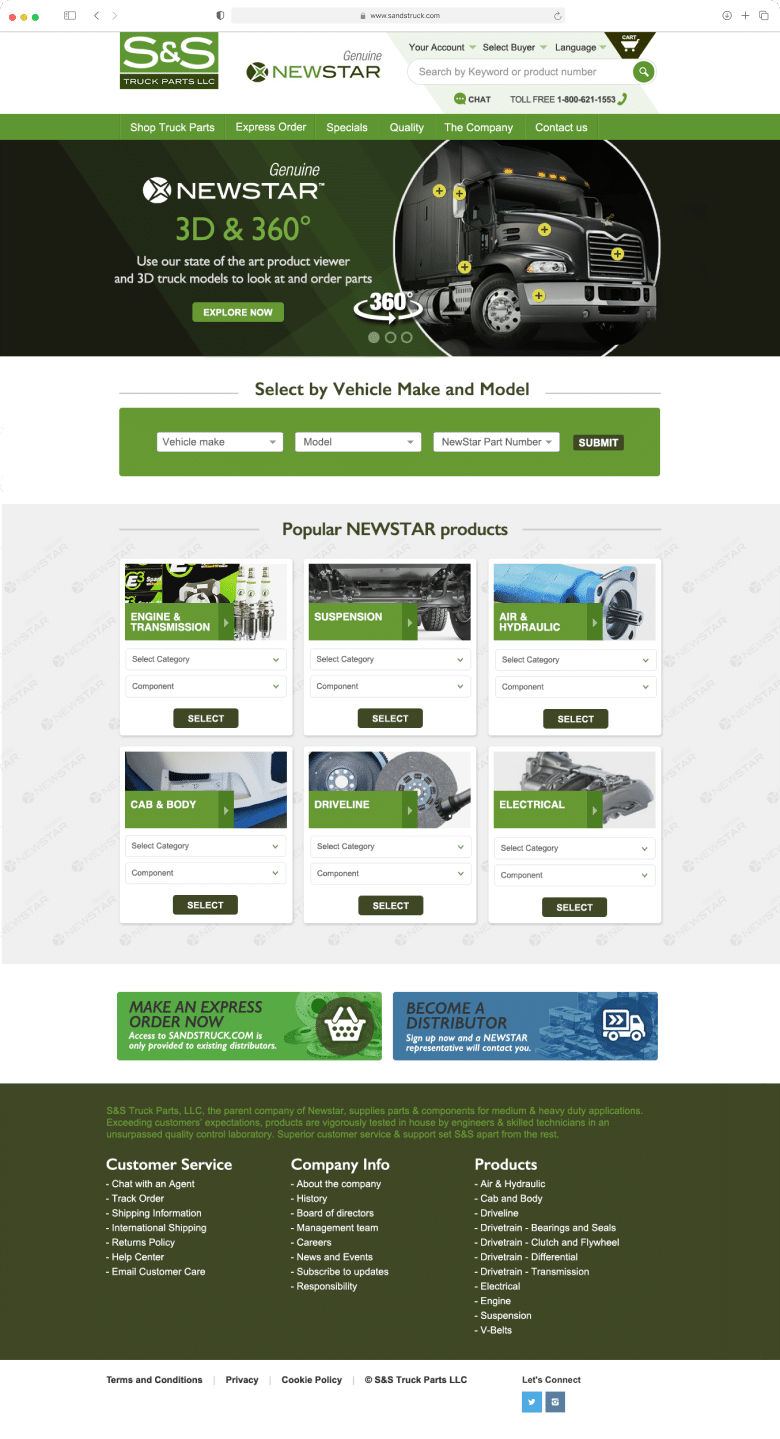 SaaS – Portal & Mobile Apps
IT Support Services for an Online Bar Exam Learning Platform
We made exceptional IT support maintenance services to Adaptibar, a leading online learning solution for multi-state bar exams. Our adept team ensured the optimal performance and enhanced user experience of their refreshed and rebuilt system, featuring mobile apps and software optimization, laying a robust foundation for the platform's future growth and adaptability.
Open Сase Study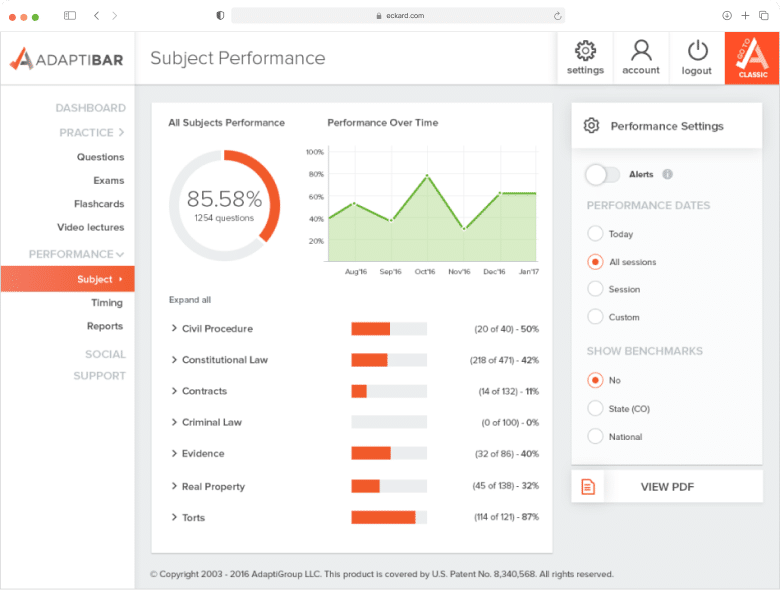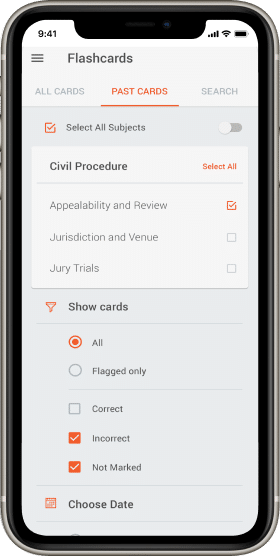 Portal / Mobile App
Task Collaboration Platform IT Support and Maintenance
To fulfill the real-time collaboration needs of DailyFrenzy, we provided robust IT technical support and maintenance services. Our specialized services were instrumental in optimizing the innovative SaaS solution, ensuring seamless and instantaneous updates across diverse client accounts and promoting efficient project and task management for teams located in multiple regions.
Open Сase Study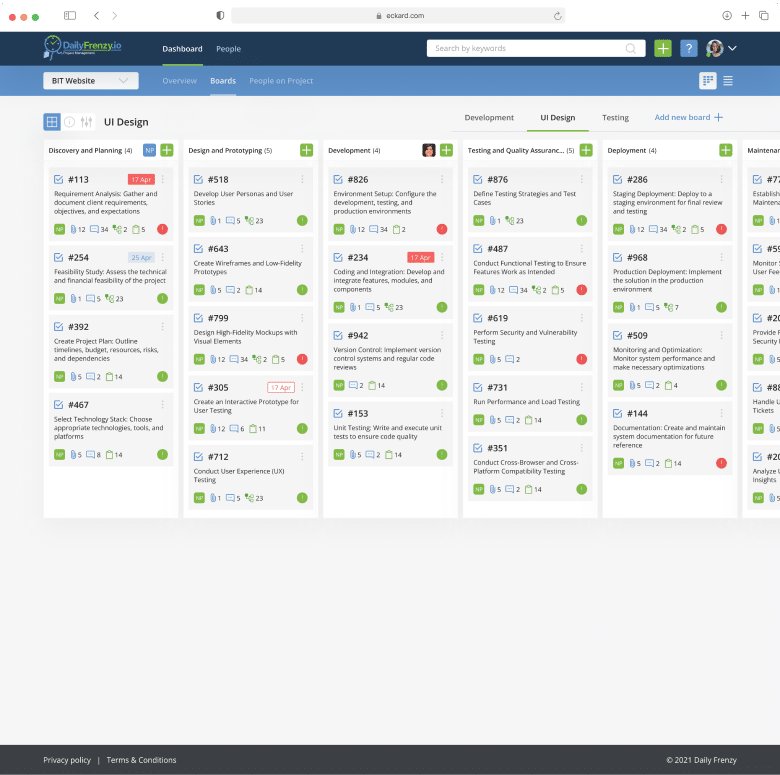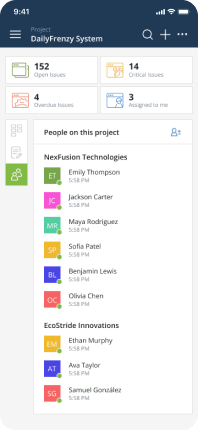 Software as a Service
IT Maintenance Service for a Real Estate Title Startup
BIT Studios delivered distinguished IT maintenance services to a startup client, CertifID, in the real estate title industry, focusing on eliminating wire fraud transactions. Our technical maintenance support ensured the seamless operation and security of their innovative online service, enabling secure identity verification and bank account credential transfers, thus fostering a trustworthy environment for real estate, mortgage, and title industry professionals.
Open Сase Study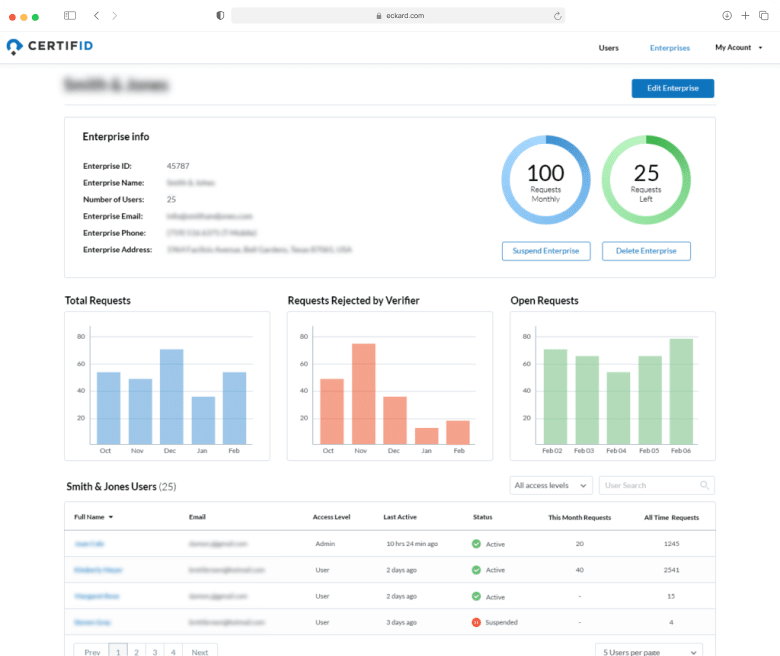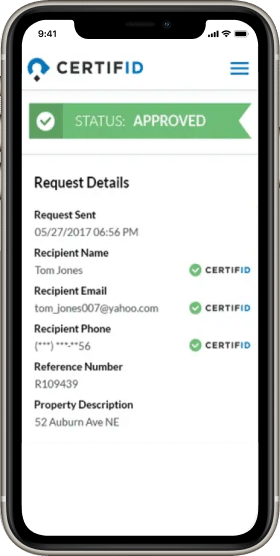 Web Portals & Mobile Apps
Software Maintenance Auto Dealer Management Platform
Supporting a startup in the auto dealer sector, we offered adept software maintenance services for StipTrac's groundbreaking solution. Addressing the unique challenges of managing secondary loans, our services optimized their innovative mobile app and management portals, ensuring efficient data collection and tracking for auto dealerships.
Open Сase Study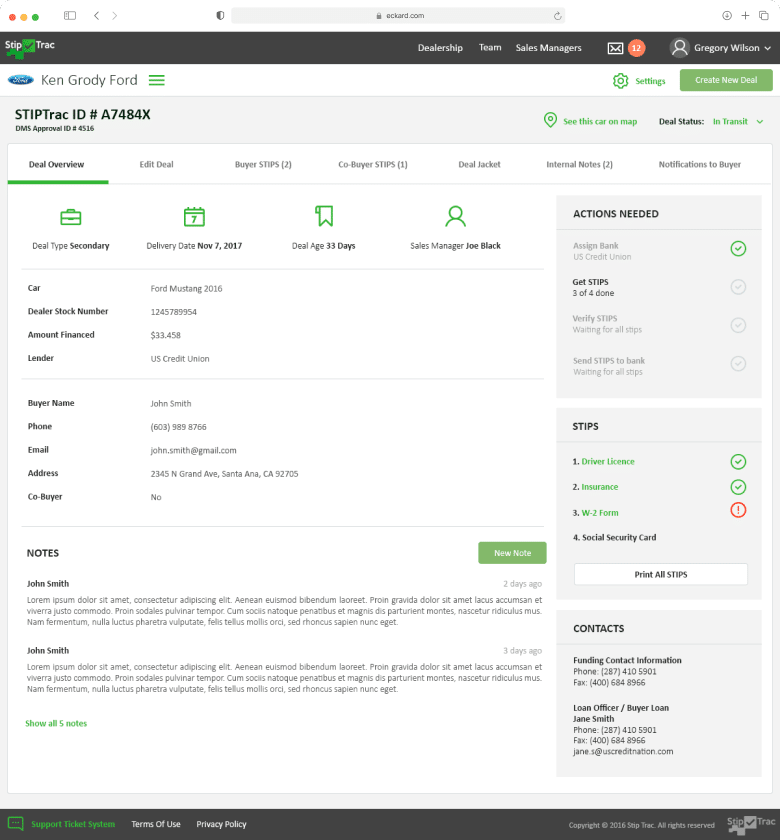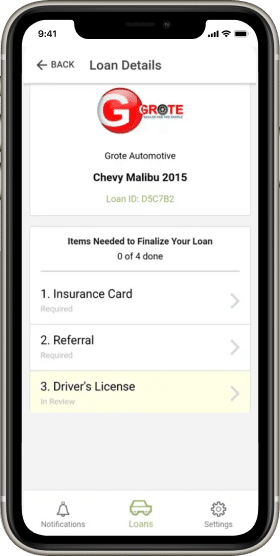 Multi-product Software as a
Service
Technical Support Services for a Real Estate Deal Management SaaS
For Fulton Grace Realty, a leading name in the real estate industry, we provided comprehensive IT support services, enhancing their innovative SaaS solution for brokerage deal management. Our meticulous service ensures the seamless, user-friendly, and efficient management of real estate transactions, making every deal transparent and easily manageable.
Open Сase Study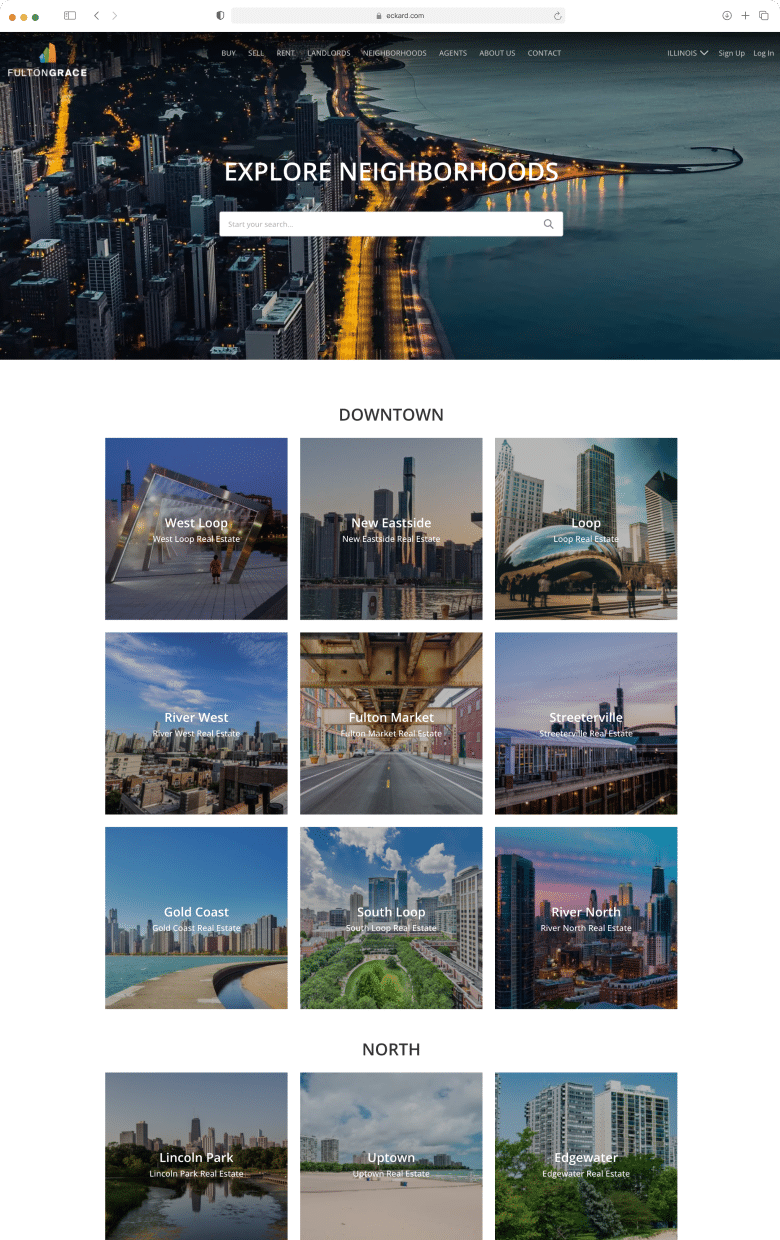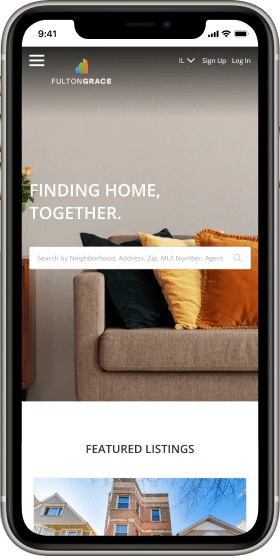 Web & Desktop App
Development
IT Support for a Cloud-Based Safety Test Software
For Withstand, our specialized software support and maintenance services played a crucial role in enhancing their cloud-based solution. We ensured seamless integration and real-time data access, allowing global customers to remotely manage tests and data on Withstand equipment with utmost efficiency and reliability.
Open Сase Study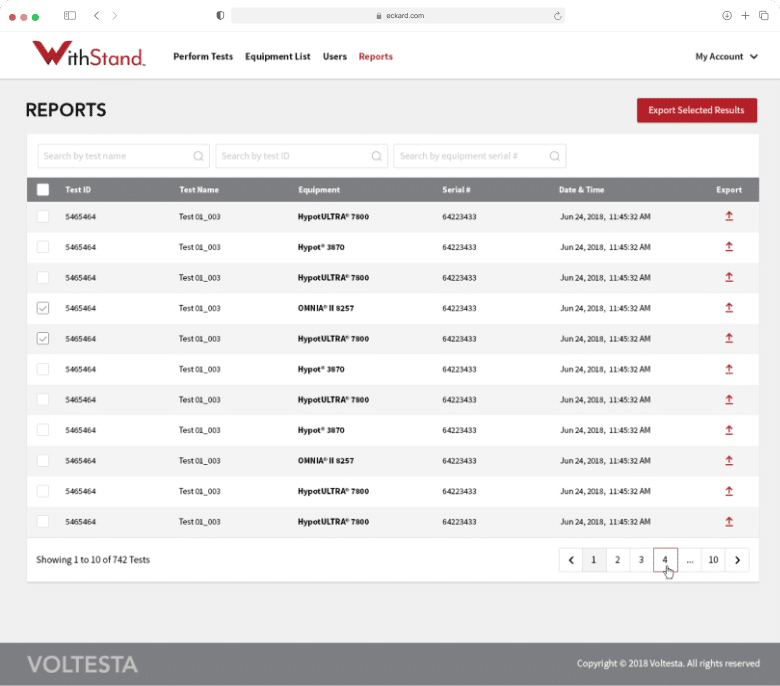 Desktop / Mobile App /
Ecommerce
IT Service Maintenance for a POS System Provider
In providing pivotal IT maintenance services, we ensured the streamlined operation and integration of YumaPOS' revolutionary all-in-one POS system. Our meticulous approach fortified their cloud-based system with seamless e-commerce functionalities, enabling versatile management capabilities for a myriad of establishments, and promoting optimal service delivery and inventory control across various sectors.
Open Сase Study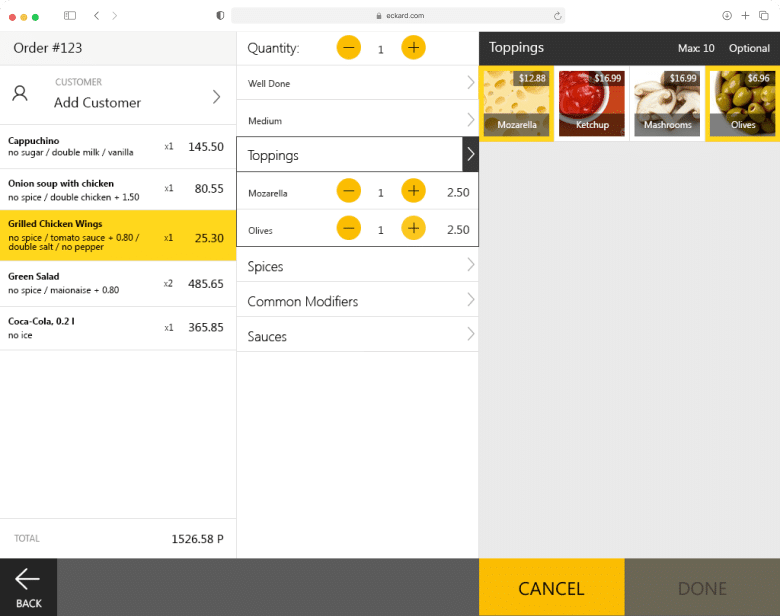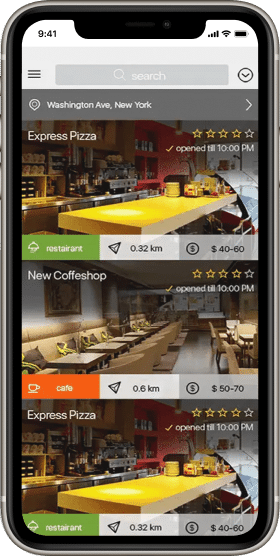 Portal / Mobile App
Mineral Investments Portal IT Support Services
We offered exemplary IT support services to Eckard Enterprises for their mineral investments portal, ensuring seamless asset management for users. Our role was pivotal in optimizing the real-time functionalities of their comprehensive SaaS solution, allowing for flawless management and accessibility via both mobile and web portals in various locations.
Open Сase Study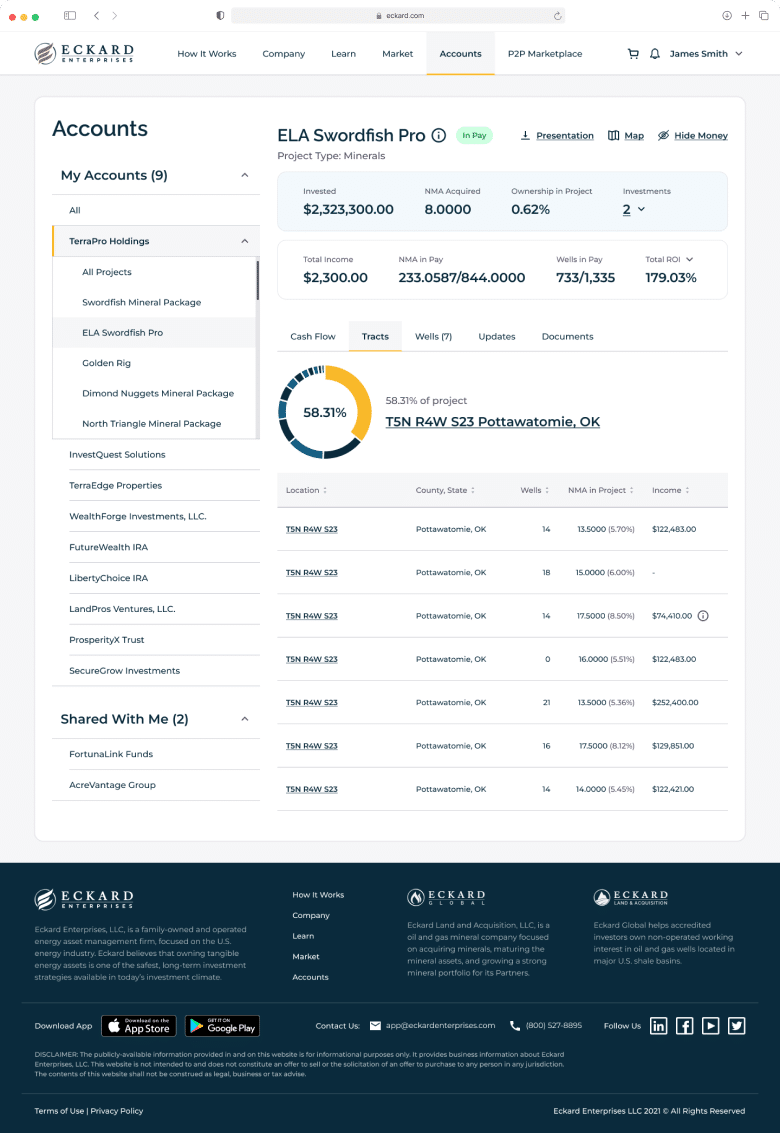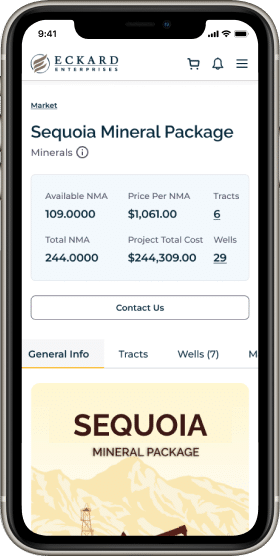 Portal / Mobile App
Maintenance Services for a Science Lab Equipment Platform
BIT Studios extended nuanced IT maintenance and support services to Flinn Scientific to revitalize their aging eCommerce platform, focusing on enhancing user engagement and sales. Our continuous, tailored support ensures the seamless operation and streamlined management of their modernized eCommerce site, fostering sustained growth and advanced user interaction for educators across North America.
Open Сase Study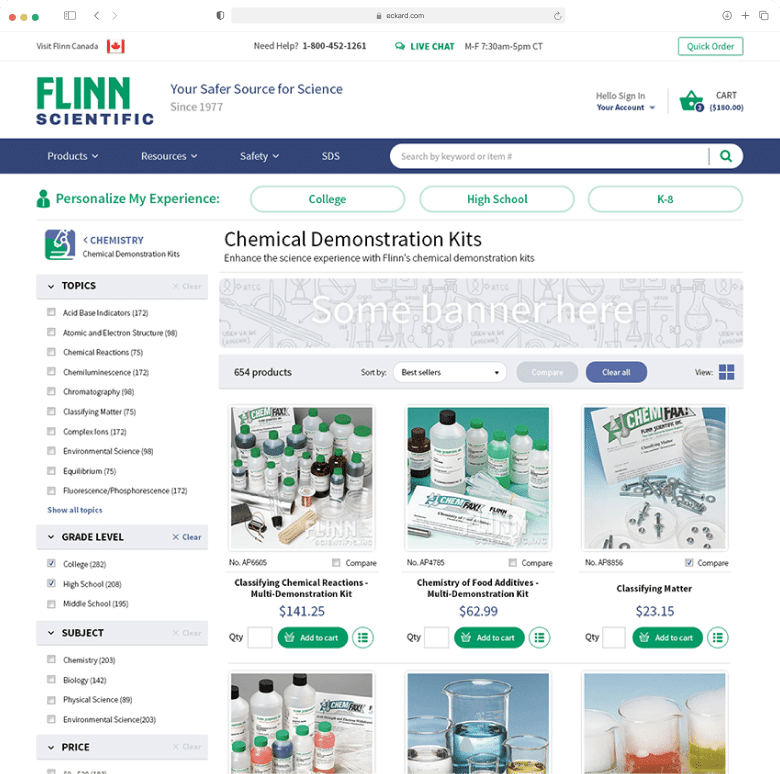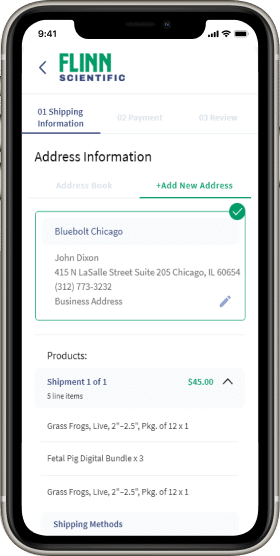 Distributor – Retailers –
Customers
IT Support for a Mobile Accessories System
To support Offwire's ambitious growth, BIT Studios developed a robust system for seamless inventory management and retail operations, allowing thousands of retailers to manage their storefronts efficiently. Our ongoing IT support services ensure the continuous smooth running of this innovative system, allowing retailers to focus on generating revenue without logistical concerns.
Open Сase Study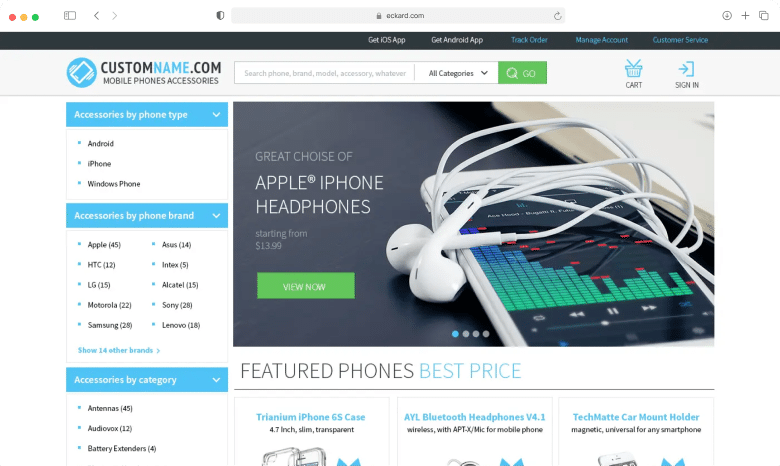 SaaS – Used Hospitals and
Clinics
Medical Billing SaaS Software Maintenance Services
For Agility Health, a prominent physical therapy service provider, we revitalized their billing system to accommodate their unique reporting needs stemming from multiple integrated businesses. Our continuous IT maintenance ensures optimal performance of the system across hundreds of clinics and hospitals, ensuring seamless operations and efficient service delivery.
Open Сase Study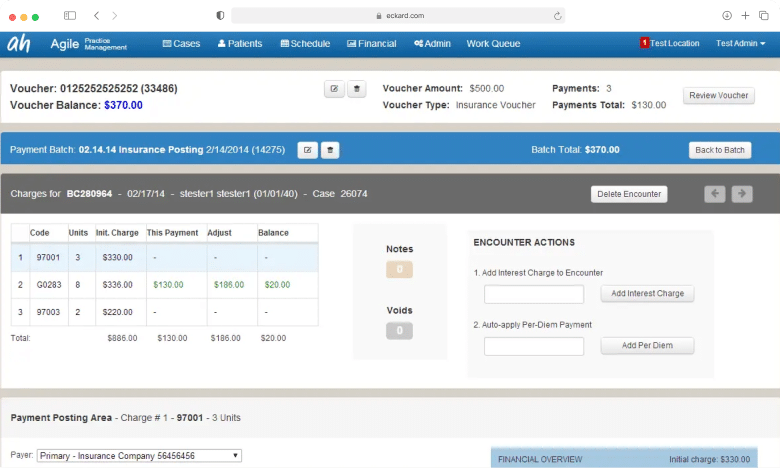 Flutter Application for iOS and
Android
Application Maintenance for an Oil and Gas App
BIT Studios meticulously developed a branded oil and gas app for Denbury, a leader in carbon solutions, focusing on seamless unit conversions and user-centric design. Our ongoing IT support ensures the app's optimal functionality and availability, maintaining its presence on both Google Play and the Apple App Store, and providing reliable solutions for global users in the realms of energy and environmental services.
Open Сase Study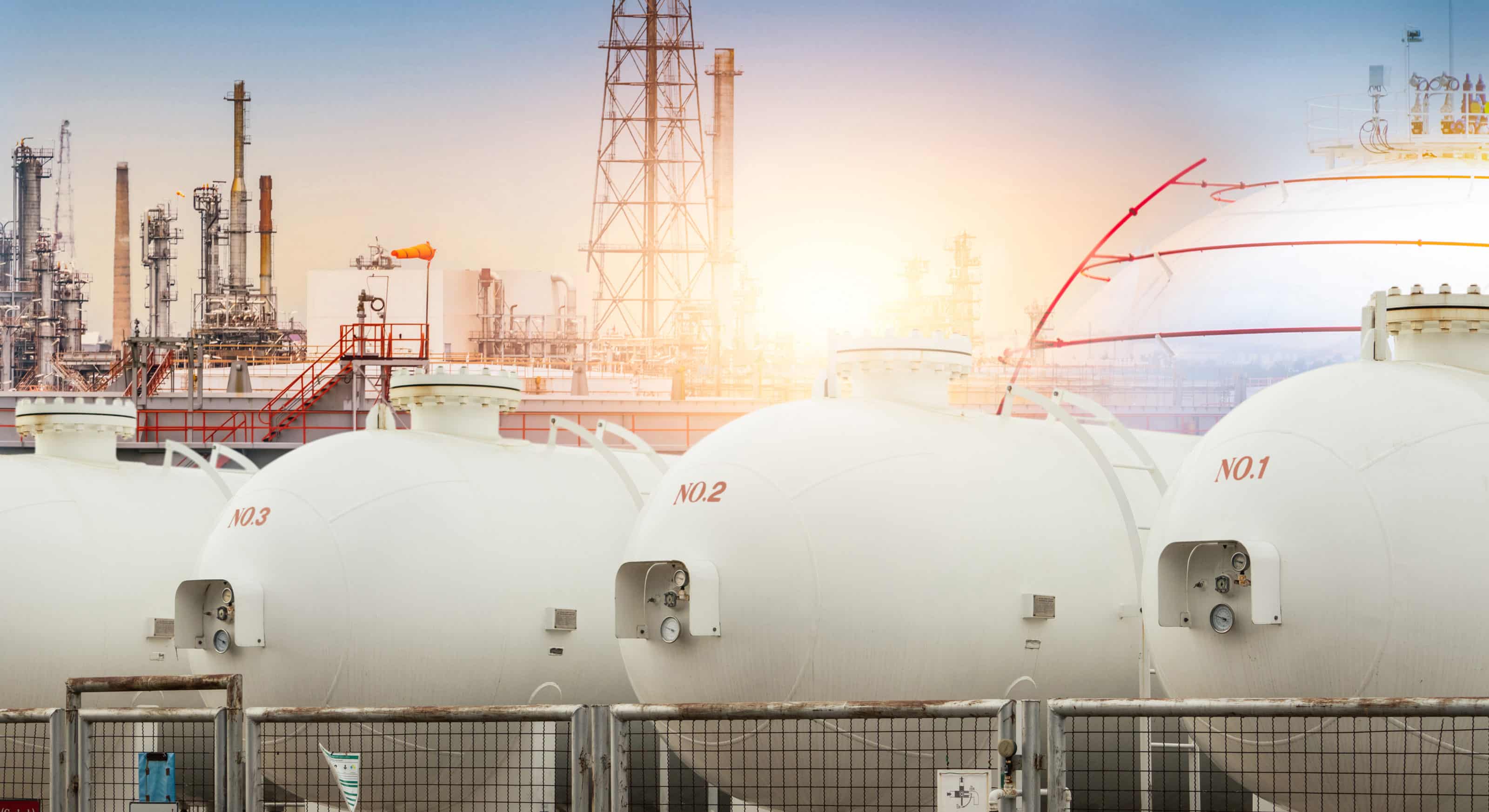 SaaS Solutions
IT Maintenance Services for a Dumpster Management Software
BIT Studios provided transformative IT maintenance to LinkLogiq, enhancing their cloud-based dispatching and management software. Our ongoing services ensure optimal functionality, streamlined operations, and superior user experience, focusing on real-time performance tracking, seamless invoicing, and efficient dispatching, leading to amplified customer retention and significant revenue growth in the roll-off container industry.
Open Сase Study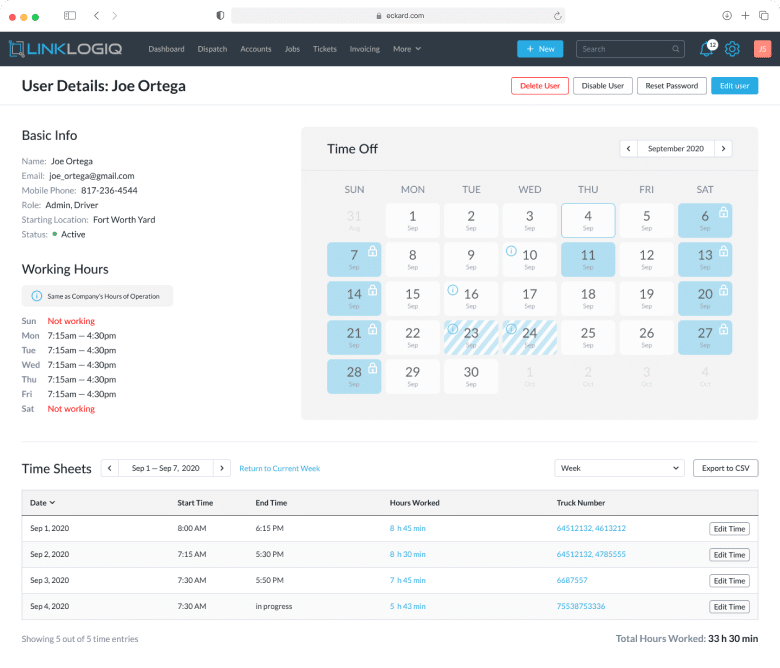 View More Projects
Success Stories: Positive Feedback from Our Clients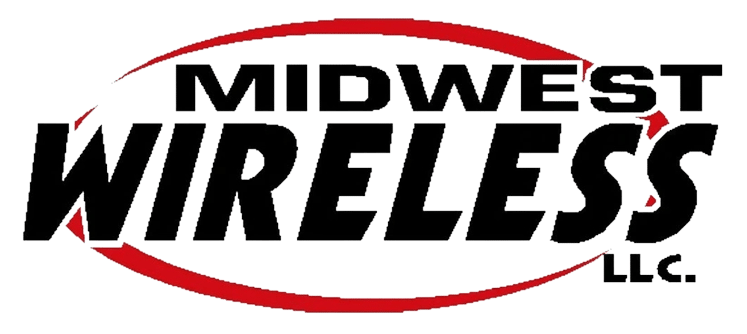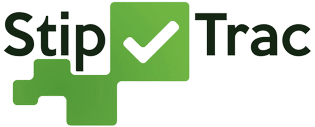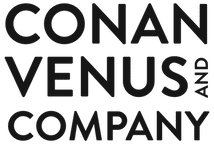 The platform was bug-free and boasted all the functionalities that the client required. The team handled all issues in a timely manner. Dynamic and capable, BIT Studios was easily able to pivot in new directions when needed, adjusting their workflow depending on the project's progress and budget.
Jeff and the BIT Studios' team build great systems that perform at scale. They are creative and strategic thinkers that add value not only to the product but also the commercialization of the business.
Midwest Wireless would recommend using BIT Studios to any organization with complex development projects or tasks… Not only was it a quick turnaround for such an important piece of the project, it came to us in a very complete condition… Our consultant returned with rave reviews of the BIT Studios resources, and the project managers were able to breathe easily throughout the process.
The platforms developed by BIT Studios received extremely positive feedback from stakeholders. Accessible and detailed, the team met the client's expectations because they spent a lot of time understanding their needs. Above all, they kept the client on track with their consistent progress updates.
Jeff's leadership was critical in driving the project forward, communicating to management the realities of our project's status, and visioning the opportunities and feature sets to improve our enterprise's efficiency.
I've worked with BIT Studios on developing a website for our company. They have always been helpful and found ways to get things done within our tight time and budget constraints. They are a joy to work with and have the expertise to get the job done!
Jeff has an amazing level of experience and knowledge in software development, business strategy and technology. He is a great person to work with. I would highly recommend Bit Studios for your next project.
Boasting exceptional design expertise, BIT Studios elevated the site's design and usability, resulting in an improvement in the site's speed, mobile performance, and online visibility. Leading a structured approach, the team used a project management tool to track and prioritize tasks efficiently.
Why Leverage BIT Studios for Unmatched IT Support and Maintenance
Here are compelling reasons to choose our IT support and maintenance solutions that ensure optimal operational efficiency and reliability:
Over two decades of expertise in IT support and maintenance
Enhanced operational efficiency with advanced IT solutions
Robust security protocols ensure your business's safety
Stay ahead with cutting-edge technologies and innovation
Drive business growth with strategic IT implementation
Swift issue resolution reduces downtime and enhances productivity
Ready to experience seamless IT operations?
Contact us to safeguard your business with our premium IT maintenance and support services!
BIT Studios Strategic Engagement Models for IT Support and Maintenance
Discover the BIT Studios IT Support and Maintenance Process
At BIT Studios, we understand that our process is not a one-size-fits-all; we tailor our approach to meet individual needs and challenges. Here is the process we employ to ensure optimal results:
Incident Identification
BIT Studios promptly recognizes and logs any IT incidents or issues reported, ensuring extended warranty coverage for your systems.
Issue Analysis
Our IT department performs a thorough analysis to understand the underlying problem, utilizing additional services to safeguard all end-user devices.
Resolution Implementation
We implement effective solutions to resolve identified issues swiftly and provide after-hours support to ensure uninterrupted business processes.
Proactive Monitoring
To offer precise hardware support, continuous monitoring is conducted to detect and address any anomalies quickly, enhancing the overall stability of your IT infrastructure.
Preventive Maintenance
Our core team performs regular preventive maintenance tasks to avert potential future issues and maintain the optimal performance of your systems.
Performance Reporting & Feedback
At BIT Studios, we deliver regular reports on IT performance and actively seek customer feedback to continually refine and enhance our maintenance services offer.
Some of the Industries We Support
Real Estate
Healthcare
Telecommunications
Manufacturing
Business and Productivity
Insurance
Agriculture
Oil and Gas
Construction
Distribution
E-Learning
Automotive