Our High-End Mobile Application Development Services
We have been working on mobile app development projects for over three decades. We customize our mobile app development services in line with your business goals.
iOS App Development
At BIT Studios, we offer iOS mobile app development. With our experience, we can help you create a high-quality app. The app will help you improve your business and reach more customers.
Android App Development
Our team at BIT Studios specializes in creating beautiful and functional apps. We have a proven track record for doing so.
Enterprise and Native App Development
BIT Studios offers enterprise and native app development services. We ensure that the app we build meets your requirements. We also offer custom development.
Cross-Platform Solutions
We want our clients to enjoy their investments through our cross-platform development. We build cross-platform mobile apps that work across various devices and platforms.
UX and UI Design
BIT Studios has a team of dedicated UI/UX designers who are experts in the field of UX Design and UI Design. We take the time to understand what you want to achieve through your app.
QA, Support, and Maintenance
We work with you to ensure that your mobile application is not only built to meet your needs. We also ensure it works as intended and is easy for users to navigate.
Need mobile app development services to increase sales?
How BIT Studios Reinforces Your Mobile App Monetization Strategy
Fast Turnaround Time
Maximum Efficiency
Reduced Costs
We use the UX-first rapid prototyping approach. Through this, our clients get to see and use the mobile application first. If the prototype and the mobile app strategy are good, that is the only time they will spend on the app development.
What Customers Say About Our Mobile App Development Services
Why Choose BIT Studios for Mobile App Development
BIT Studios is a seasoned mobile software development service company. Our expertise in this industry can help your business gain an edge over your competitors.
29 years in business
We have been in the business of developing mobile applications for more than 29 years.
Onshore and Offshore
We have a team of skilled, seasoned, and collaborative developers based in other countries.
Projects and Staffing
We work closely with our clients to understand their requirements. Our team can augment your current workforce.
Speed and Efficiency
We're experts in the latest technologies. We'll get your project done right, no matter how complex it is.
Clients and Portfolio
We've worked with some of the biggest names in the business. Our developers are experienced with most programming languages.
Cost-effective Solutions
Mobile development doesn't have to be expensive. Our expert developers will help you determine the best options for your budget.
How Your Business Benefits From Our Mobile App Development Solutions
Increase Sales
Deliver a superb mobile app experience.
Direct Communication
Connect with your customer through your app.
Simplify Buyer Journey
Let your customers buy directly from your app.
Build Brand value
Use your mobile app to increase brand awareness.
What You Get With Our Mobile App Development Company
Choosing BIT Studios as your technology partner benefits you in four ways.
Our People
Our mobile app developers are experts in mobile app development. They can help build the mobile app of your dreams!
Our Experience
We have been in the mobile app development services business since 1990. We know how the industry works.
The Costs
You can get your money's worth by working with us. Our mobile development solutions come at reasonable prices.
Our Portfolio
We have provided mobile business solutions to startups and Fortune 500 companies.
Our Expertise With Major Mobile App Development Technologies
Swift
Swift is a programming language developed by Apple Inc. They use it to develop iOS, macOS, watchOS, tvOS, and Linux applications.
C++
C++ is another popular option for mobile app development. Our developers can use it on any operating system, including Windows, Linux, and Mac OS X.
Java
HTML5
HTML5 is another popular choice among mobile app developers. It allows you to build web pages with interactive elements.
Tell us about your Software Development Project
Mobile App Development Services FAQs
How Do You Choose a Mobile App Development Platform?
Wondering which platform is right for your business? We've got you covered. There are a lot of factors to consider when choosing a mobile app development platform. We're here to help you navigate the mobile development process.
First, you'll want to think about what kind of mobile app you want to build. Do you want it to be a native or hybrid app?
A native app is an application that's built for a particular platform. A hybrid app is an application that app developers build using web technologies. If your company already has an existing website, this might be the option for you!
Next, think about how much time and money you want to invest in building your mobile app. While there are some free tools out there, most need some investment on your part. You should also consider how much support the tool provides before you decide.
Finally, take into account what kind of support will be available after launch day. The last thing any company wants is something going wrong with their app after it's live!
What Solutions are Provided by a Mobile Application Development Company?
Mobile applications are the future of technology. They make it possible for users to access information and services. No matter where they are or what device they have with them. Below are the solutions mobile app development companies provide.
Android Apps
We can help you build an app for an Android mobile device that is easy to use and easy to navigate.
iOS Apps
If your business is looking to make an app for iOS mobile devices, we can help you create one that is user-friendly.
Enterprise and Native App Development
We also specialize in creating enterprise and native applications. A native app is a custom-made program that we design for your business needs.
Cross-Platform App Development
A mobile application development company should be able to handle cross-platform app development. Customers must be able to use your app on all major mobile platforms such as iOS, Android, and Windows Phone.
UX and UI design
The user experience (UX) is critical in determining an application's success. If a user cannot find what they're looking for, then there is a good chance that they won't come back again. UX design comes down to ensuring that users can navigate through your app easily.
QA, support, maintenance services
QA involves testing an app before its release. We do this to ensure that the app meets certain quality standards. Support involves providing ongoing updates and maintenance after launch.
How Much Does it Cost to Develop Mobile Apps?
It depends.
If you are into building mobile apps, you want to make sure you're getting a great deal. It can be hard to know how much you should be paying for the service.
So how much does it cost to develop a mobile app?
Well, the answer is different for everyone. The cost of developing an app can vary depending on its features and functionality. You should also consider the platform(s) on which it will run. But here's some general guidance on what to expect:
The average app development costs range between $15,000 and $25,000. Higher or lower costs are possible depending on the complexity of your project.
Mobile applications with more complex features and functionality cost more than simpler ones. This is because building an app needs more time from developers, who usually charge by the hour or day.For example, you have a very simple idea for an app, like a calculator. But, you want it to work across multiple platforms such as iOS, Android, and Windows mobile devices. Every platform requires separate programming languages. As a result, this will increase your mobile application development costs.
How Long Does it Take When Developing Mobile Apps?
There are several factors that affect how long mobile application development will take.
How much experience does your team have in creating apps? How many people are on the team? What kind of app are you trying to develop? These questions are important to consider.
If you're just starting out with app development, then it might take longer. But if everyone knows what they're doing, then development should go much faster.
The number of people working on the project will also affect how long it takes. If there's only one person working on the project, then they'll need more time. If there are several people working together, they will finish the project faster.
The type of app also determines how long it takes. If you're building something simple like a calculator app, it will be faster. If it is something more complex like a social media platform, it will take more time.
What are the Different Types of Mobile Apps?
There are many different types of mobile apps, and we'll go through some of the most common here.
Mobile Sites
A mobile site is a website optimized for mobile devices. They often have a responsive design, which means that they will display well on any device. If you're working on a new website, consider making it mobile-friendly. Make sure that your customers can access it from their phones.
Web Apps
A web app is an app that runs in a browser. Progressive web apps are usually written in HTML5 and JavaScript. You can access a web app through any web browser—not only on mobile devices.
React Native Apps
React native apps are applications that run on the operating system of your device. It can be iOS or Android. Native apps can access the features available to them in those operating systems.
Cross-Platform apps
Cross-platform apps are mobile apps that users can use across different platforms. We do cross-platform app development so app users can download the app from App Store or Google Play.
Hybrid Mobile Apps
Hybrid apps combine elements of native apps with those of web apps. These apps use HTML5 code but also include some native code. Hybrid mobile apps include native code to take advantage of mobile features like GPS or camera access.
Why Should You Hire a Mobile App Development Services Company?
If you're thinking about developing a mobile app, know that there are a lot of steps involved in the process. You can do some of the work on your own, but there are certain tasks that need specialized skills and equipment.
If you want your app to be available on both iOS and Android, hire a technology partner who has experience on both platforms. Here are some points you need to consider.
Expertise
A good company will have developers who specialize in the platform your app needs to support. They will also have experience developing apps for various platforms. This means they can help make sure yours is successful.
Cost
Hiring an individual developer or freelancer costs higher. It's cheaper if you hire a team of developers at a mobile app development company like BIT Studios.
Timeliness
It's common for companies to take several months before completing an app. This is true especially if they are working with different types of apps. You have to wait even longer if you hire someone who isn't experienced in creating the type of app that you want.
Quality
Another issue that can arise when you hire many companies is the quality of the end product. If various people do the work, some might be more experienced than others. Some may even have better tools at their disposal. This will lead to a difference in how well your app works and poor customer satisfaction. It may also change how it looks compared to other similar apps on the market.
Time
The last issue that you may encounter is the amount of time it takes to get your app created. If you hire several different people at once, they will likely each have their own schedule. They may work on various projects at the same time as yours. This means that they can't dedicate a lot of attention to your project. It will take longer than if one mobile app development services company did all the work.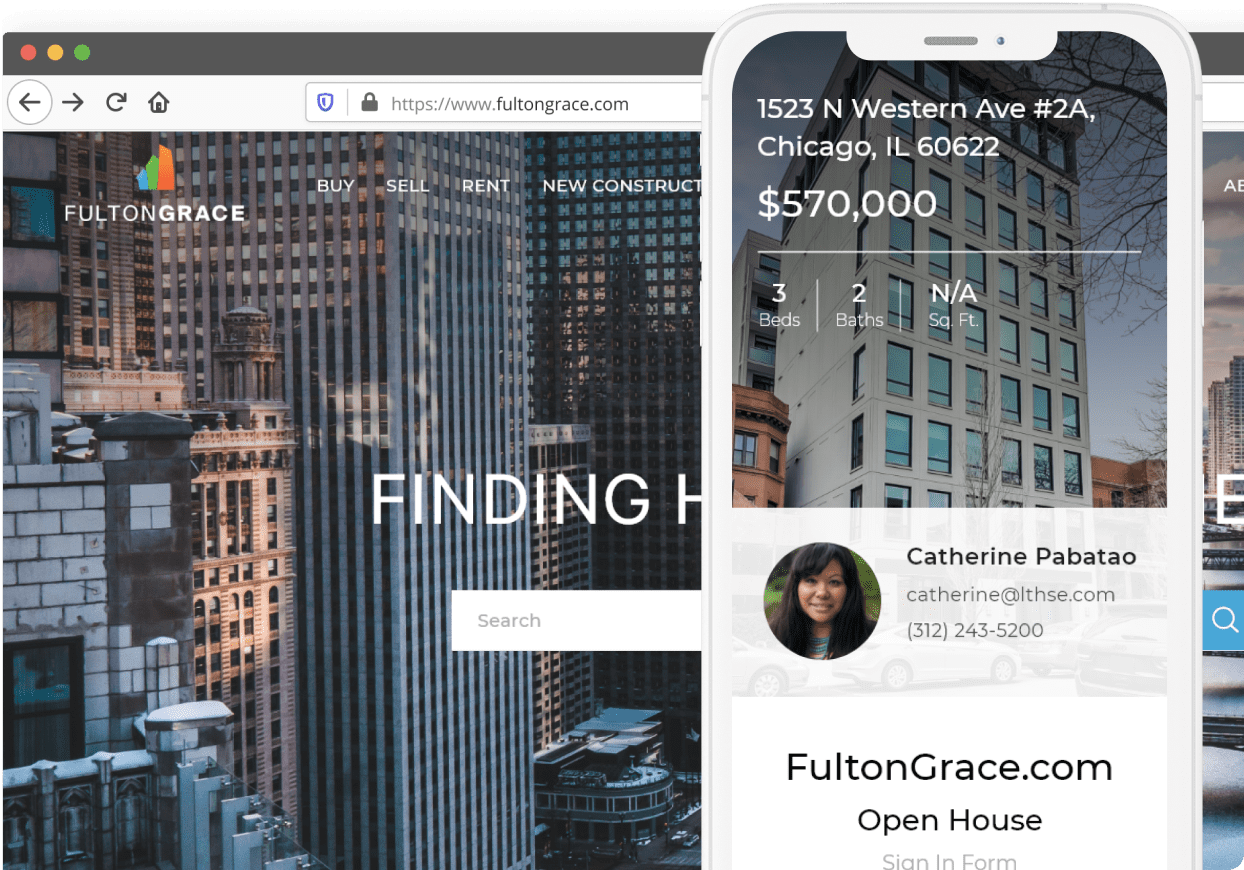 Real Estate Marketplace
We developed a web portal and mobile app for
Fulton Grace Realty
. The client needed a web and mobile app solution to create a real estate marketplace. It's now being used by realtors and customers alike.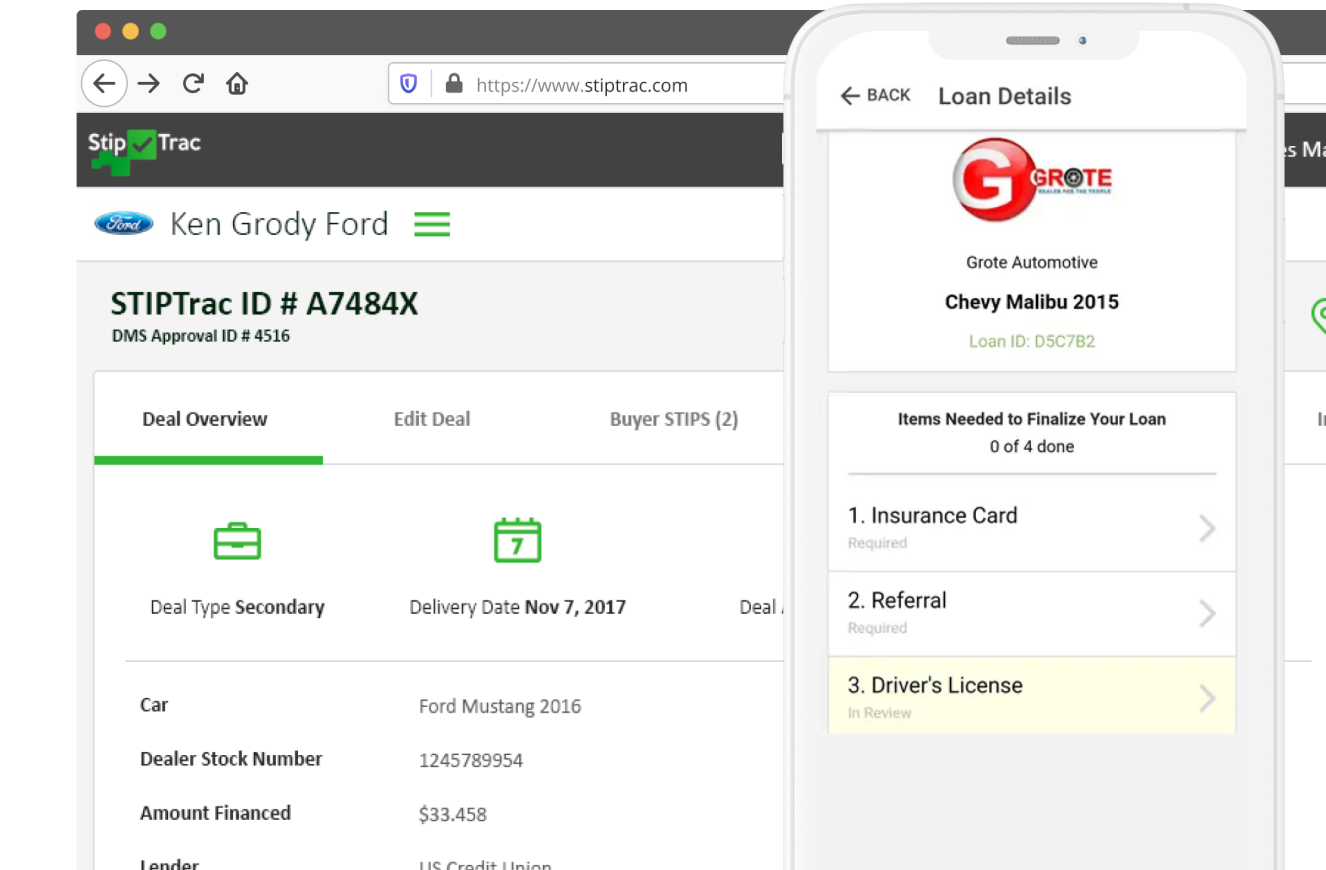 Auto Loan Stipulation Tracking – SaaS
Web Portals & Mobile Apps
We built a rapid prototype of an auto secondary loan management system for a client. We used the prototype to gather user feedback. Then we developed the client mobile app and auto dealer management portal.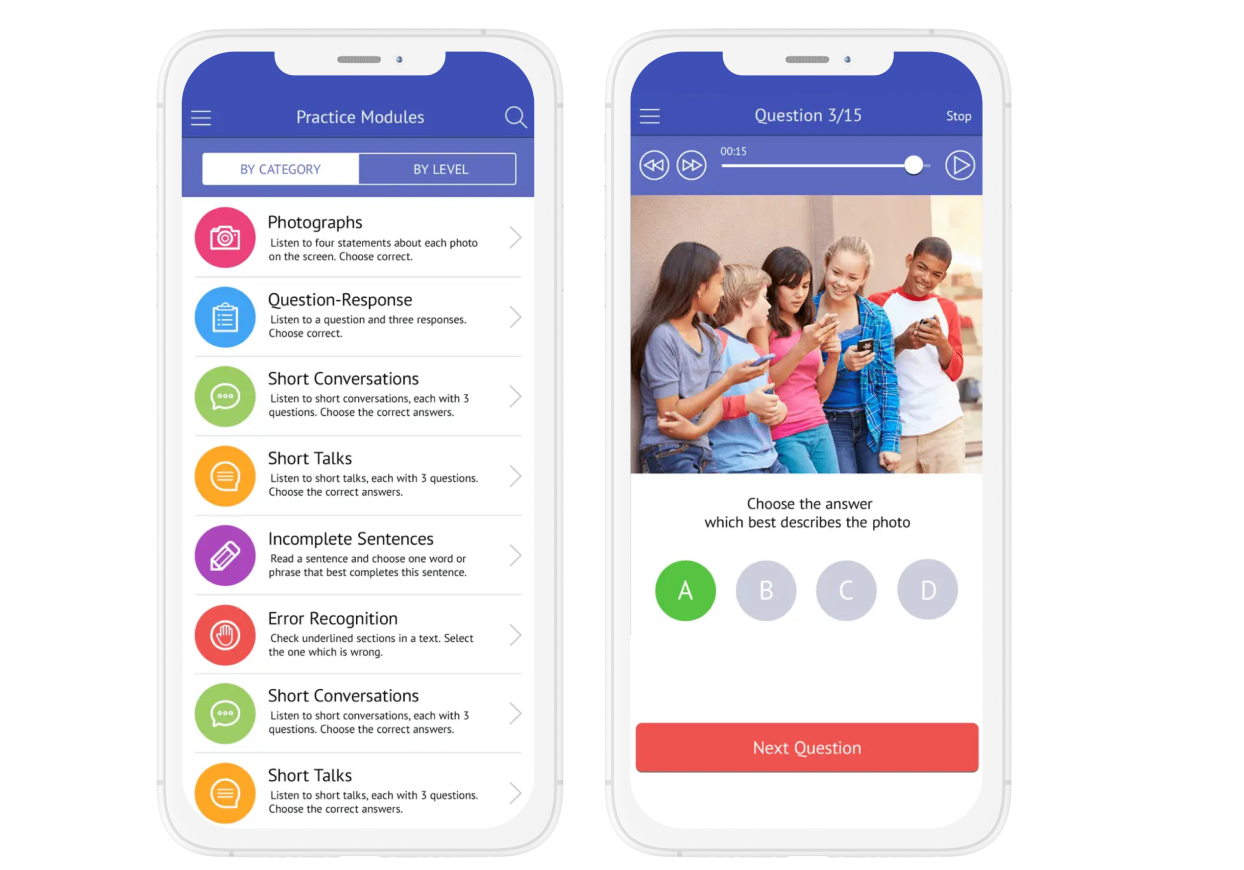 eLearning Mobile App
We built an eLearning mobile app using our iOS native app development skills. This app lets users prepare for the TOEIC test. It even allows them to generate or edit tests themselves.