Progressive Web App Development Company
Your Expert Partner for Dynamic PWA Solutions
As a leading progressive web app development company in the industry, BIT Studios brings over 20 years of experience in creating cutting-edge web applications. We utilize the latest technologies to ensure our progressive web apps provide a competitive advantage for businesses.
BIT Studios is Trusted by Global Brands
BIT Studios Progressive Web App Development Services
At BIT Studios, we offer an array of PWA development services. The expertise of our PWA development company will ensure your web apps achieves the functionality of native apps. Here are some of them:
Custom PWA Development
BIT Studios builds unique, high-performing progressive web apps tailored to your business needs.
PWA Consulting
Our progressive web app developers offer expert guidance to optimize your PWA strategy.
Responsive Web App Design
BIT Studios creates web apps that deliver seamless experiences across devices.
Progressive Web Design
BIT Studios' progressive web app designs blend aesthetics and functionality, enhancing user engagement.
PWA Testing
Our PWA testing team ensures your app's robustness and reliability through comprehensive testing.
Application Shell Architecture
BIT Studios' progressive web app framework enables fast, reliable performance in varying network conditions.
PWA Support and Maintenance
Our progressive web app development company provides ongoing support and updates for your app.
Benefits of Progressive Web App Development
Some of the Industries We Serve
Real Estate
Healthcare
Telecommunications
Manufacturing
Business and Productivity
Insurance
Agriculture
Oil and Gas
Construction
Distribution
E-Learning
Automotive
Upgrade to progressive web app technology with our experts in BIT Studios.
Awards and Recognitions of BIT Studios
What Our Clients Say About Us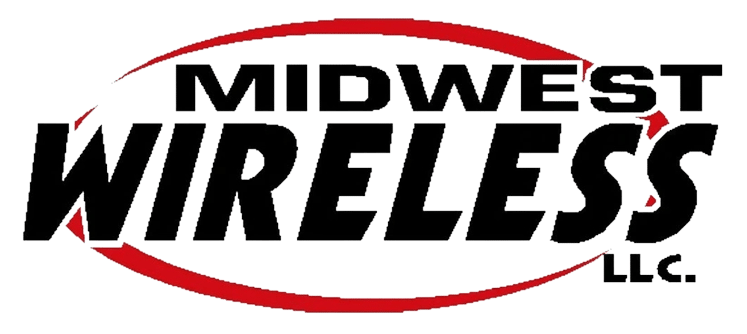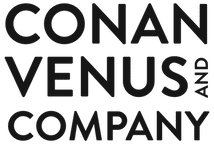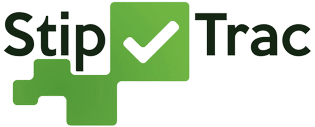 Jeff and the BIT Studios' team build great systems that perform at scale. They are creative and strategic thinkers that add value not only to the product but also the commercialization of the business.
Jeff's leadership was critical in driving the project forward, communicating to management the realities of our project's status, and visioning the opportunities and feature sets to improve our enterprise's efficiency. Subsequently, I've worked with Jeff on a variety of technology-related projects and I'm very pleased with all outcomes. I endorse Jeff / BIT Studios and wholeheartedly recommend them.
I've worked with BIT Studios on developing a website for our company. They have always been helpful and found ways to get things done within our tight time and budget constraints. They are a joy to work with and have the expertise to get the job done!
Midwest Wireless would recommend using BIT Studios to any organization with complex development projects or tasks…. Not only was it a quick turnaround for such an important piece of the project, it came to us in a very complete condition…. Our consultant returned with rave reviews of the BIT Studios resources, and the project managers were able to breathe easily throughout the process.
Jeff has an amazing level of experience and knowledge in software development, business strategy and technology. He is a great person to work with. I would highly recommend Bit Studios for your next project.
Boasting exceptional design expertise, BIT Studios elevated the site's design and usability, resulting in an improvement in the site's speed, mobile performance, and online visibility. Leading a structured approach, the team used a project management tool to track and prioritize tasks efficiently.
The platforms developed by BIT Studios received extremely positive feedback from stakeholders. Accessible and detailed, the team met the client's expectations because they spent a lot of time understanding their needs. Above all, they kept the client on track with their consistent progress updates.
The platform was bug-free and boasted all the functionalities that the client required. The team handled all issues in a timely manner. Dynamic and capable, BIT Studios was easily able to pivot in new directions when needed, adjusting their workflow depending on the project's progress and budget.
Why Choose BIT Studios as Your PWA Developer
20+ years Industry Expertise
Business-Oriented Solution
Seamless Migration to PWA
Secured PWA Ecosystem
Advanced Development Approach
Native App Experience for PWAs
Adopt the future of web development with BIT Studios.
Our PWAs combine the best features of native mobile apps and traditional websites for superior user experience.
Our Collaboration Models in BIT Studios
PWA Development Methodologies We Use
As a seasoned progressive web app developer, BIT Studios strategically uses a range of methodologies tailored to your unique needs. Our leading PWA development company aims to align our expertise with your business objectives.
Our Streamlined PWA Development Process
At BIT Studios, we've created a comprehensive PWA development process tailored to deliver optimal results. However, the exact flow may vary based on the specific methodology chosen for your project.
Our Tools and Technology Expertise in BIT Studios
Frequently Asked Questions About PWAs
How much does PWA development cost?
The cost of developing a Progressive Web App (PWA) can vary widely based on various factors. Here are some of the critical determinants:
Scope and Complexity
Design Requirements
Experience of the Development Team
Backend Development
Third-party Integrations
As a ballpark estimate:
A basic PWA with standard features might range from $3,000 to $10,000.
A medium complexity PWA could cost between $10,000 to $50,000.
A high-end, complex PWA might be upwards of $50,000.
It's crucial to note that these are rough estimates. The best approach would be to get detailed quotations and consultations from our expert team in BIT Studios.
How does BIT Studios secure progressive web apps?
Here's a concise overview of how BIT Studios secures Progressive Web Apps:
HTTPS Implementation for encrypted data transmission and protection against potential attacks
Content Security Policy (CSP) integration to guard against cross-site scripting
Data Storage Security for session management
Regular Audits for periodic checks, ensuring adherence to PWA best practices and spotting security gaps.
Robust User Authentication to provide user data safety
At BIT Studios, our approach to PWA security is holistic, prioritizing user data protection and application robustness.
How long does it take to build progressive web apps (PWA)?
Building a PWA at BIT Studios is a meticulous process tailored to your unique requirements.
On average, simpler PWAs can take anywhere from 4-6 weeks, while more complex projects with intricate features and functionalities might extend from 3-6 months or even longer.
Factors influencing this timeframe include the complexity of the desired functionality, design intricacy, integration requirements, and the feedback process.
It's crucial to consult with BIT Studios for a more precise timeline tailored to your specific project needs.