Aftermarket Auto Warranties
Online quotes and purchasing by end-users of aftermarket auto warranties.
web & software development
eCommerce
portal development
web design
software & qa testing
CLIENT
The confidential client was a multibillion-dollar insurance company who was already in the auto aftermarket warranty market.
CHALLENGE
The challenge was to create a very easy-to-use online eCommerce solution where end-users could get immediate quotes for their aftermarket auto warranties and also purchase them. This required heavy integration with the insurance company's backend systems.
STACK
Back-end: Golang, Microservices, MySQL, Mongo, Swagger
Front-end: Angular.io, Bootstrap, SASS, Webpack
CI/DevOps tools: GitLab, Docker, Kubernetes, Google Cloud
Services
SOLUTION
Because usability and quick understanding of the offer were top priorities we started with our UX & Rapid Prototyping approach. The customer was able to use this and get feedback from focus groups as to what worked best. We were able to design, build and launch a system that exceeded all expectations.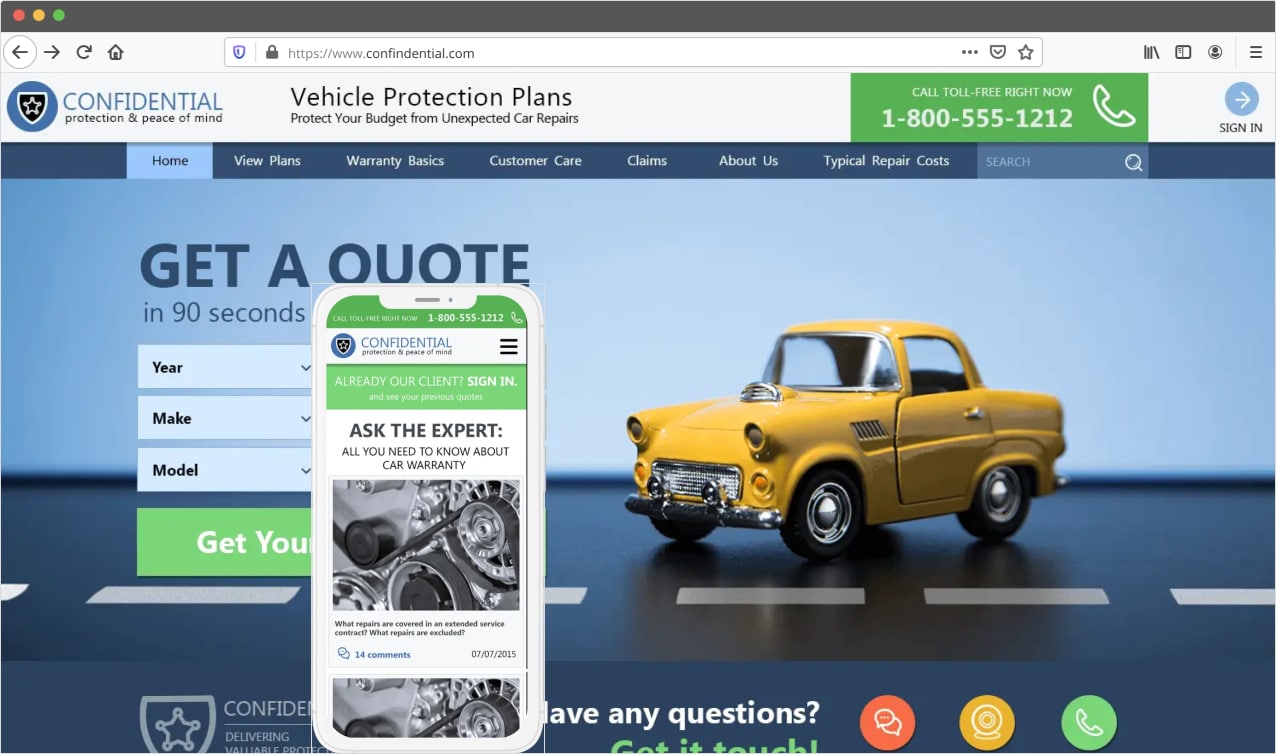 CHECK OUT A FEW PROJECT SCREENS BELOW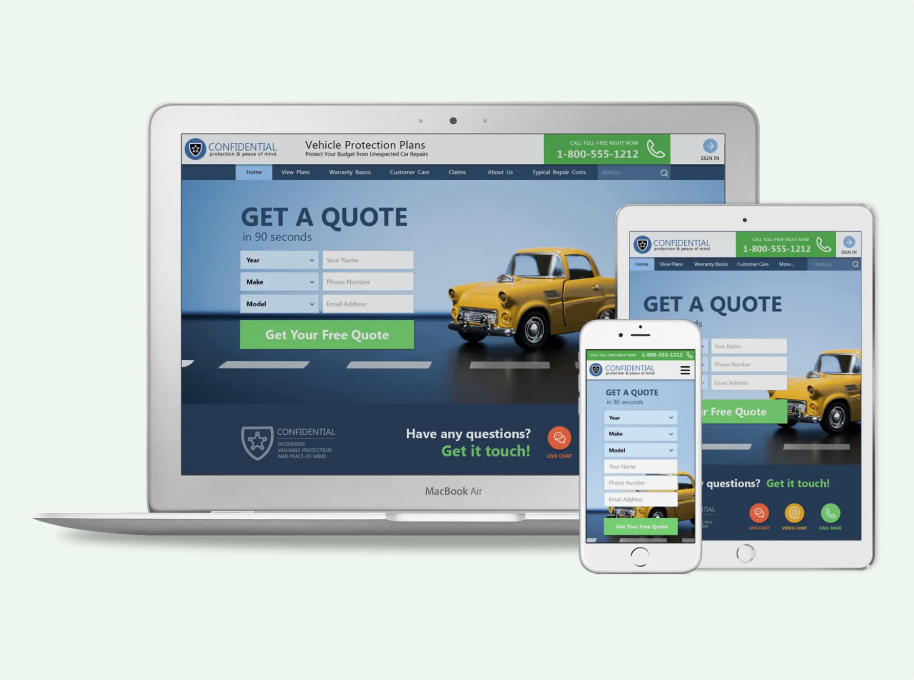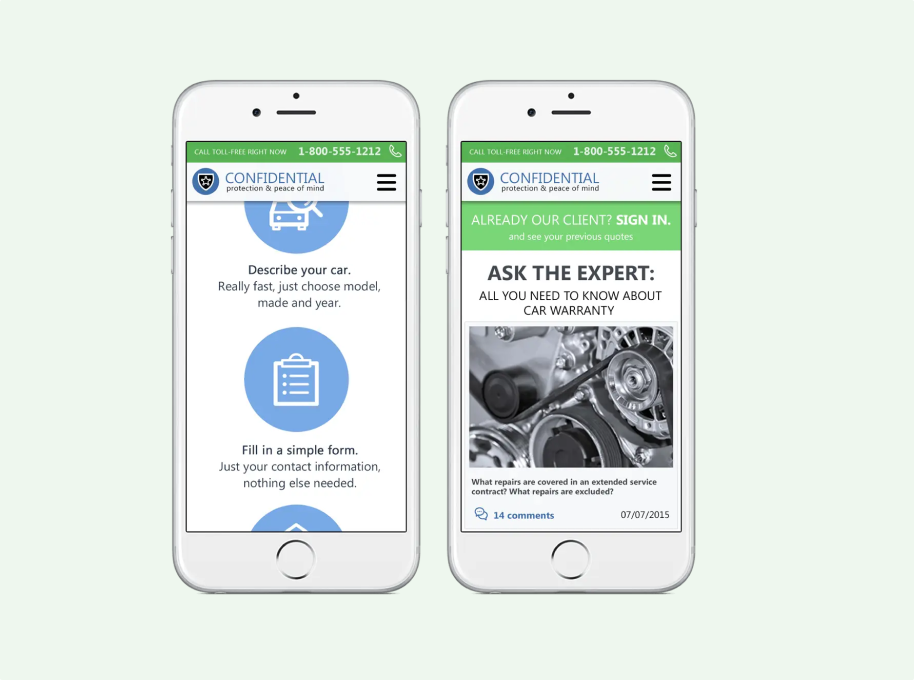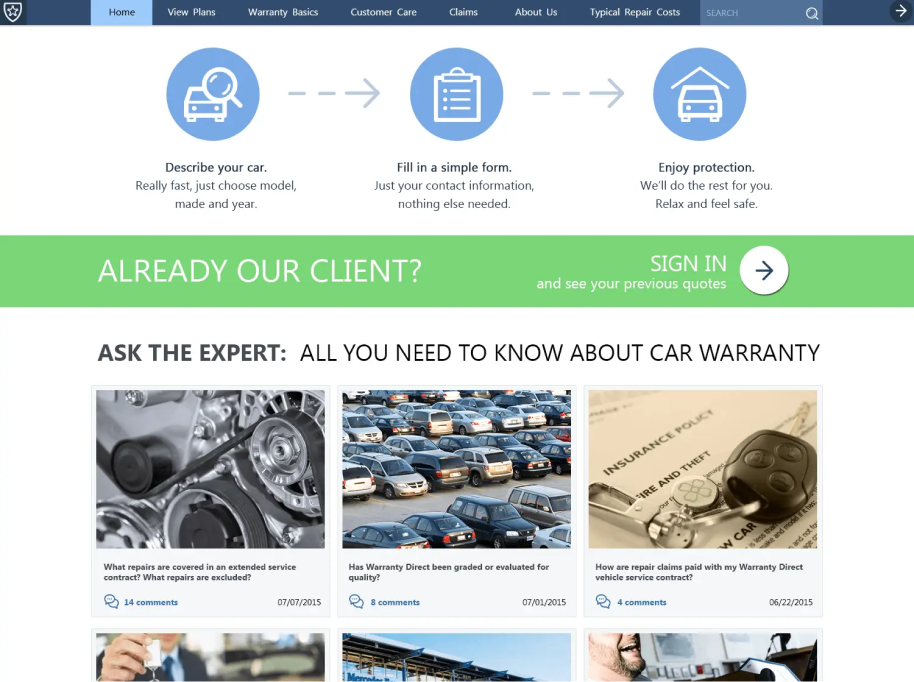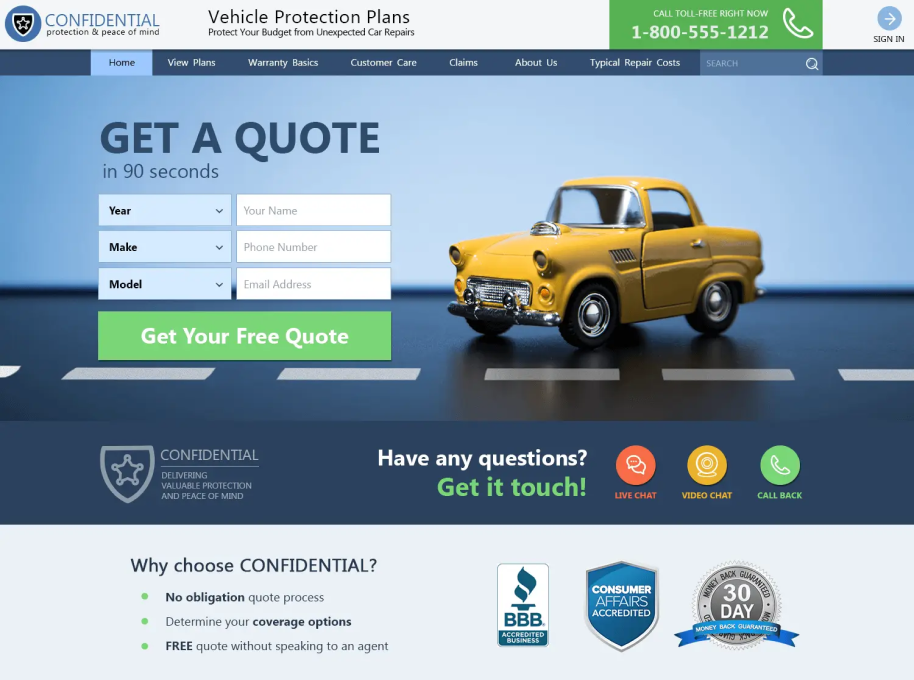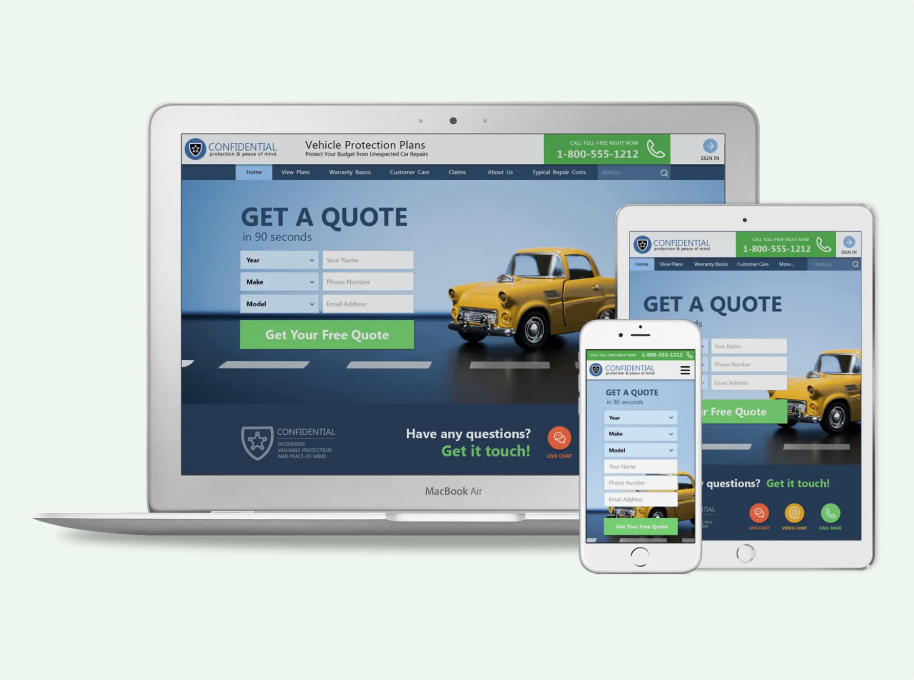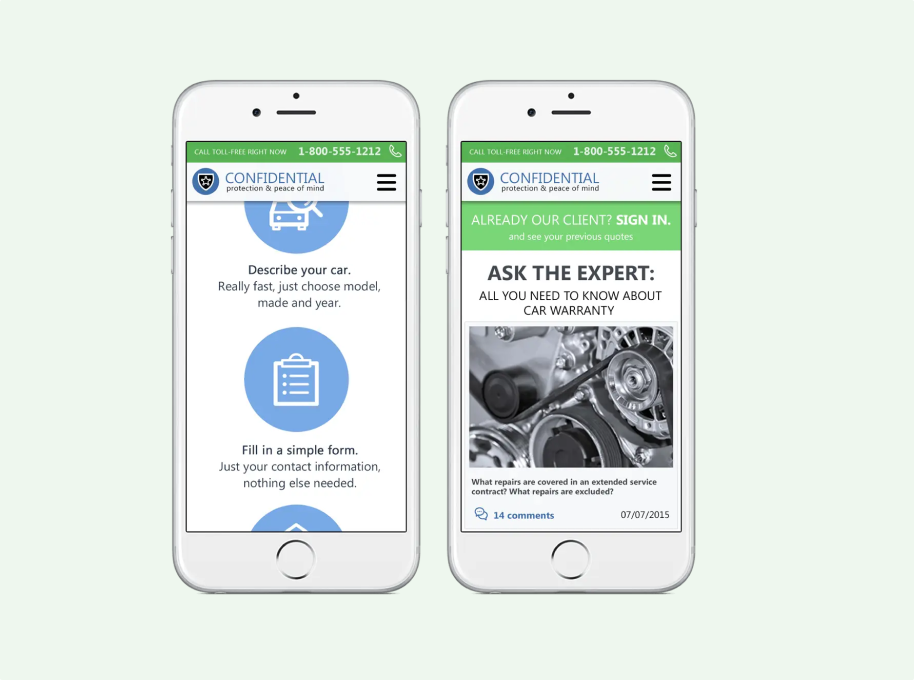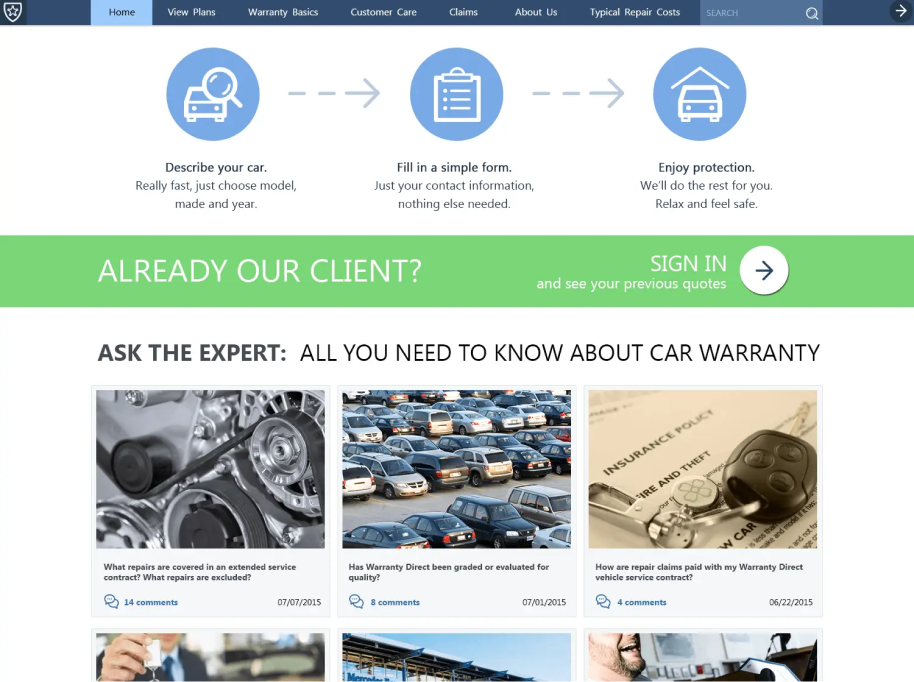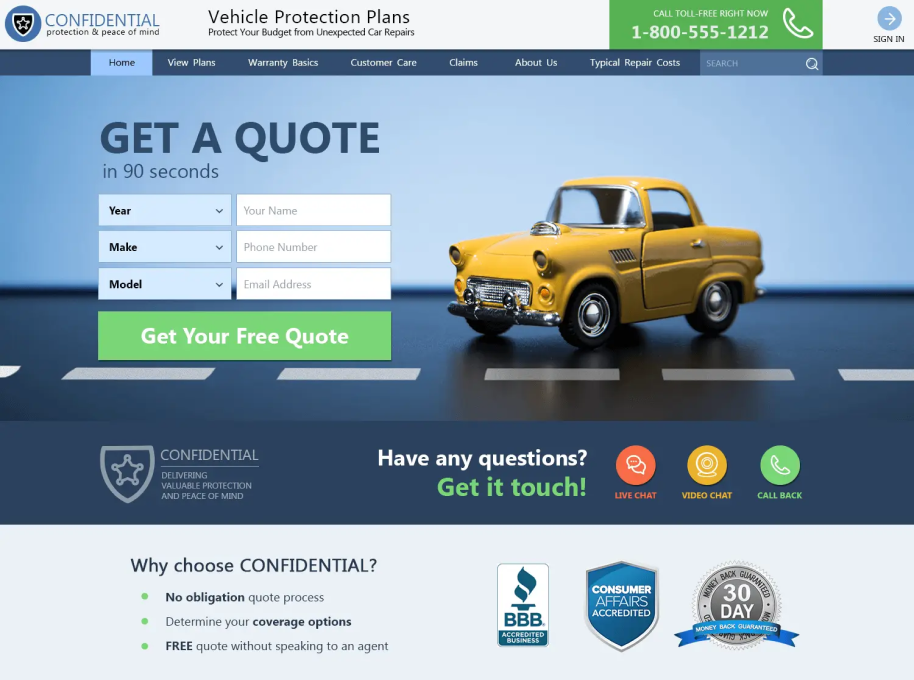 OUR OTHER WORKS