Digital Transformation Consulting Services
Trusted Digital Transformation Partner Since 1990
For more than three decades, BIT Studios has been providing digital transformation consulting services. We empower organizations to navigate modern challenges, enhancing digital capabilities and accelerating their progress in the digital era.
Our Partner Companies
BIT Studios Digital Transformation Consulting Services
BIT Studios is a digital transformation company offering comprehensive services that guide organizations in their IT transformation. Here are our service offerings:
Digital Transformation Consulting
Digital Transformation Strategy
Digital Innovation Accelerator
Product Strategy Consulting
Application Modernization Consulting
Legacy Modernization
Agile Transformation Consulting
IT Assessment
Business Restructuring
Digital Strategy Development
Innovation Consulting Services
Artificial Inteligence
Machine Learning
Cloud Migration Consulting
Microservices and Serverless Consulting
Business Process Automation
Data Analysis and Management
Advanced Analytics Consulting
Big Data Analytics Consulting
Predictive Analytics Consulting
Data Strategy Consulting
Ready for the next level?
BIT Studios is your key to a seamless digital transformation.
Why Choose BIT Studios as Your Digital Transformation Company
With over three decades in the tech industry, we bring knowledge to every digital transformation project.
100+ Enterprise Projects Completed
4.9 Rating on Clutch
Trusted by Fortune 500 and Startups
BIT Studios Recognitions
Showcasing Our Digital Transformation Success Stories
SaaS – Used Hospitals and
Clinics
Consulting For A Medical Billing Software
BIT Studios facilitated a robust digital transformation journey for Agility Health, a prominent Physical Therapy service provider across the U.S. and Canada, addressing their intricate billing and reporting challenges.
We aligned Agility Health's diverse operational needs with modern, digitized solutions.
BIT Studios designed a custom, integrated billing system, enabling seamless management across multiple businesses and locations.
Our team provided ongoing consultation and support, ensuring the successful integration and adoption of the new system.
Open Сase Study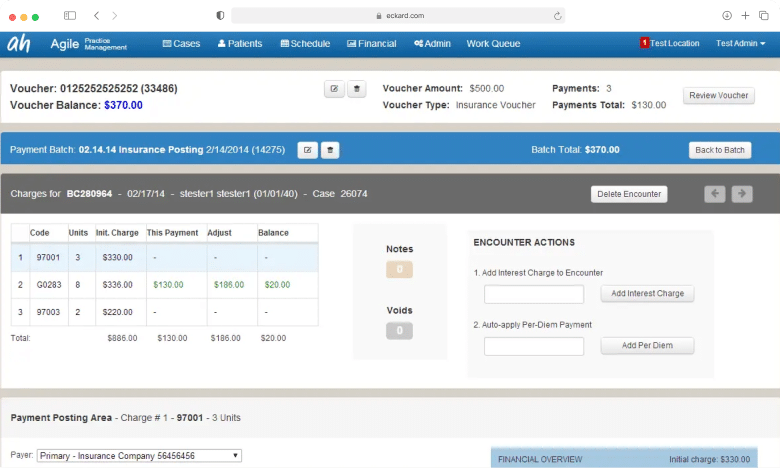 Practice Management System /
Electronic Medical Records
Transformative Consulting for Healthcare Practice Management
Agility Health sought BIT Studios' expertise for a transformative approach to their practice management solution's development process.
BIT Studios developed a strategy and set a clear digital roadmap.
Our team overhauled the process, modernizing and accelerating development workflows.
We also offered guidance for smooth digital transitions.
Open Сase Study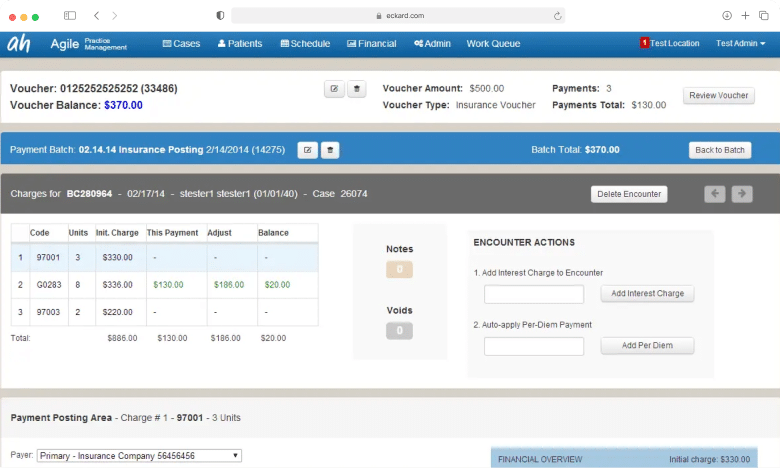 Portal / Mobile App
Consultancy For A Mineral Investments Portal Upgrade
Eckard Enterprises collaborated with BIT Studios to digitally transform their mineral investments portal, enhancing user experience and asset management.
We ensured seamless accessibility across both mobile apps and web portals.
Our team focused on quick and intuitive energy asset management for users.
We modernized the portal with the latest digital solutions for optimal performance.
Open Сase Study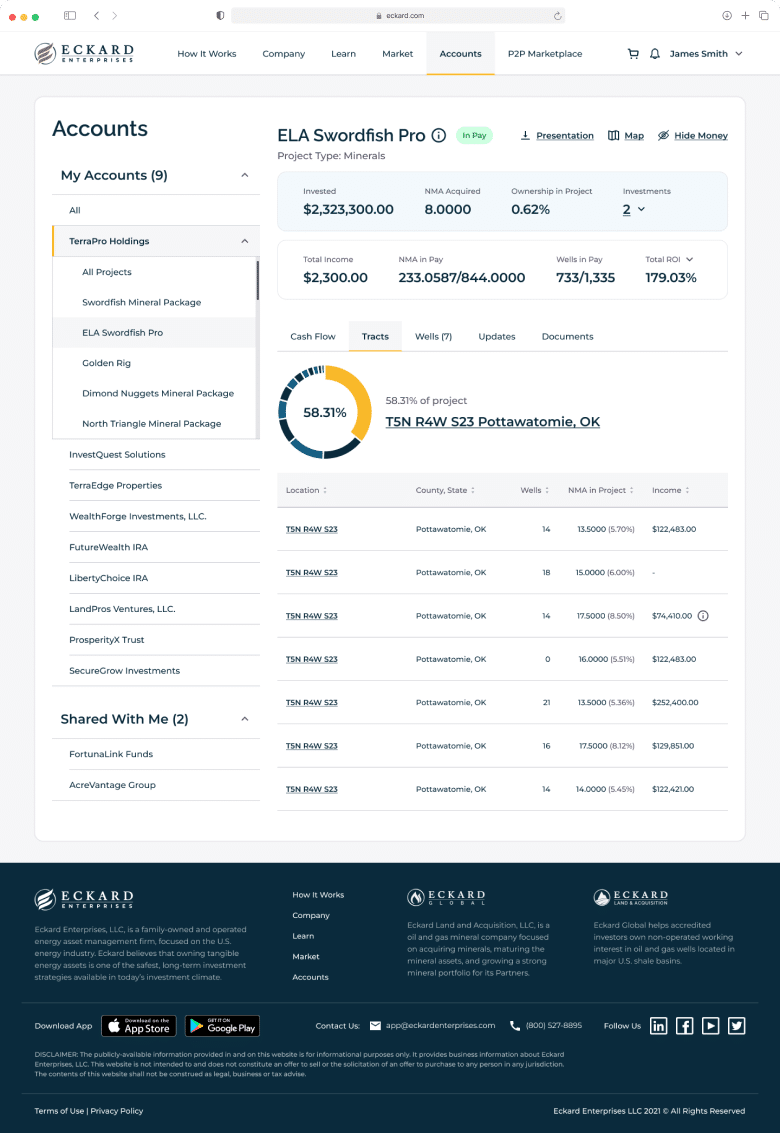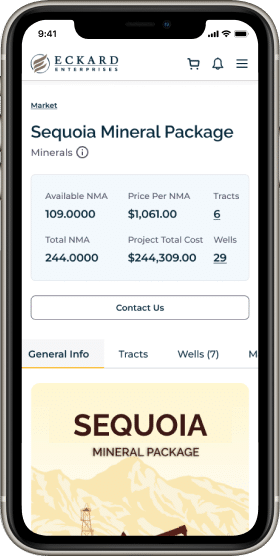 Multi-product Software as a
Service
Transformation Consulting for a Deal Management Software
BIT Studios partnered with a prominent figure in the real estate sector, addressing their need for comprehensive end-to-end online brokerage deal management software.
BIT Studios designed a system specific to the client's unique needs and vast experience.
The transformation prioritized making real estate transactions clear and efficient.
Emphasis was placed on user-friendliness, ensuring ease of use across the entire system.
Open Сase Study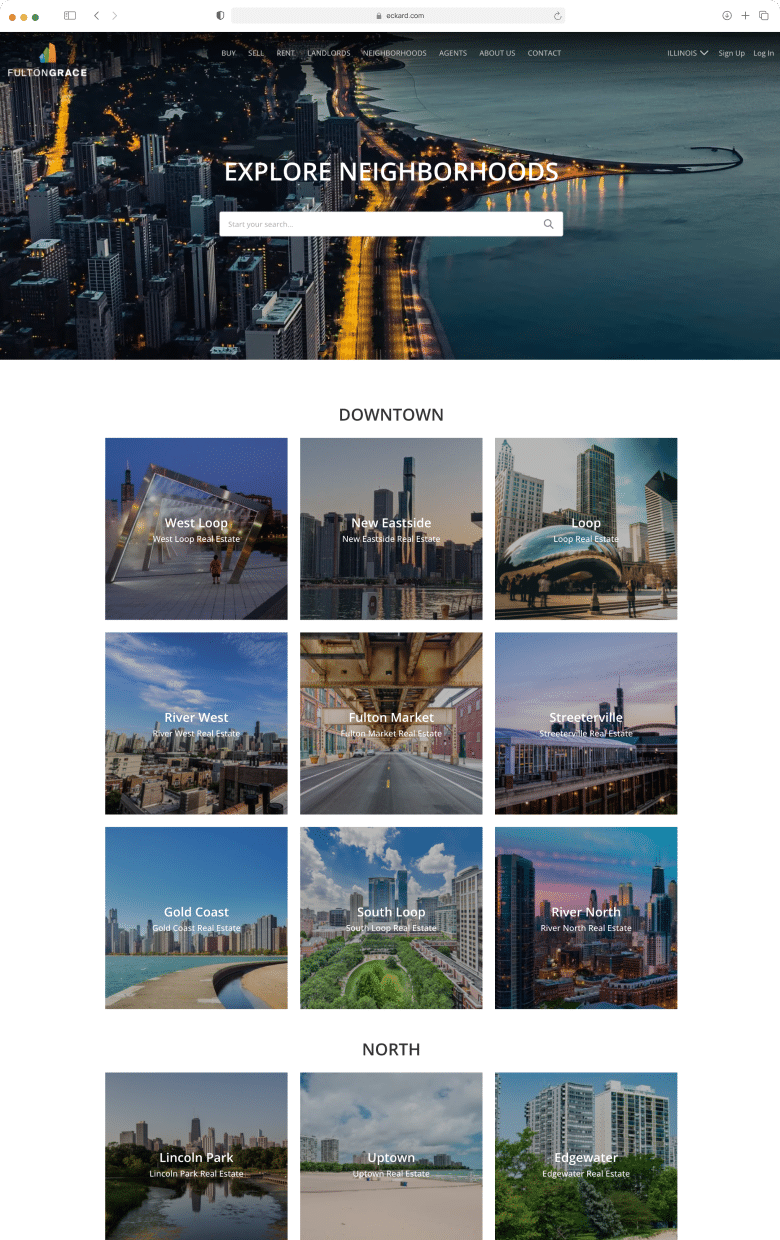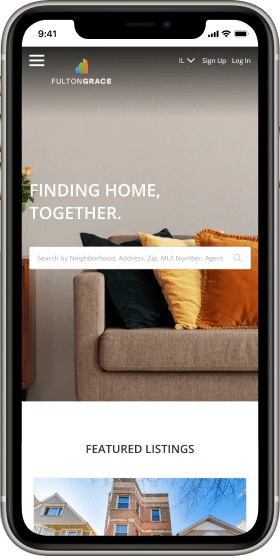 Software as a Service
Consultancy for Reinventing Wire Fraud Prevention
BIT Studios was entrusted with tackling wire fraud for CertifID, a company dedicated to preventing transaction fraud.
We consulted and strategized on innovative digital transformation solutions to effectively counter wire fraud.
Our team designed and implemented advanced fraud-detection algorithms and secure transaction protocols.
BIT Studios provided continuous guidance, refining and adapting the anti-fraud system in response to the evolving landscape of cyber threats.
Open Сase Study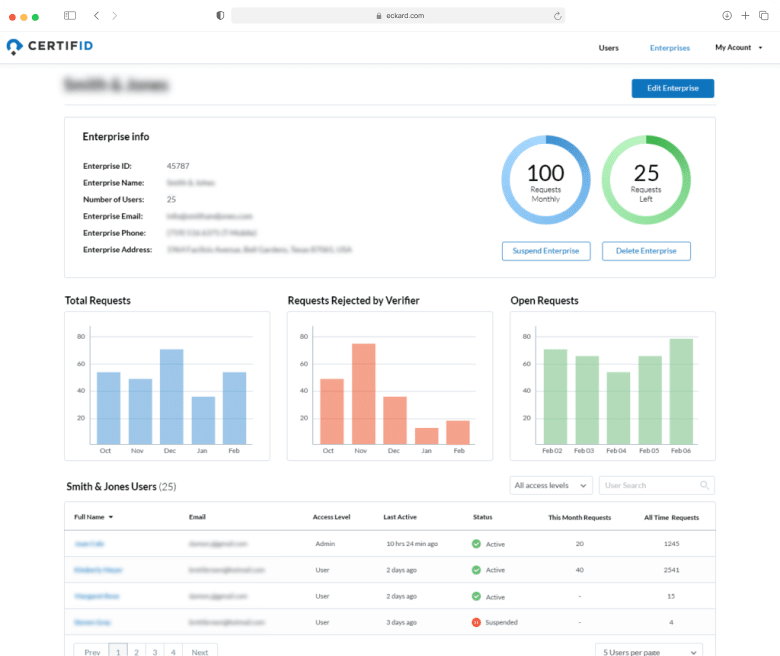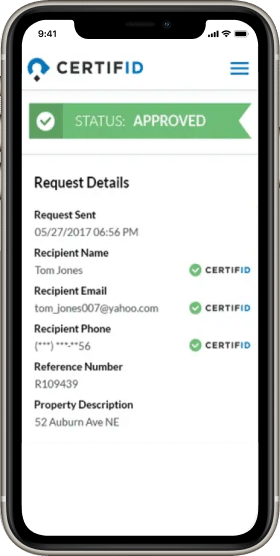 Web Portals & Mobile Apps
Guidance in Modernizing Loan Management
BIT Studios guided an innovative startup in its mission to address a previously unsolved problem in the auto industry on managing creditor-required data from secondary loan applicants.
We offered tailored consulting services to replace inefficient Excel and Google Sheets-based processes.
We designed and implemented a dedicated system that enabled auto dealerships to work efficiently.
Through our ongoing consulting and support, we ensured the seamless integration and adaptation of the new system.
Open Сase Study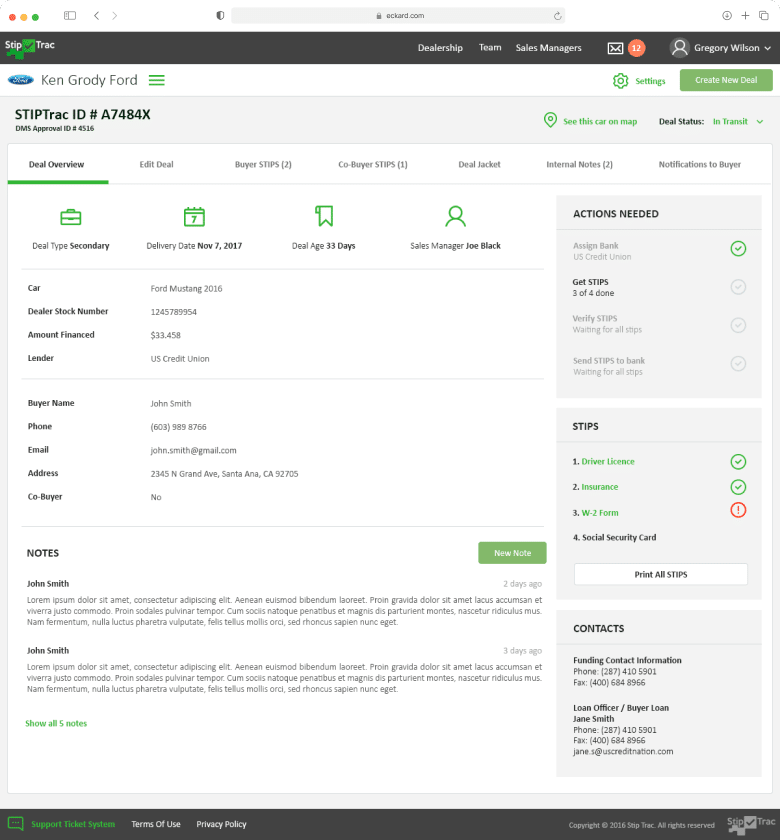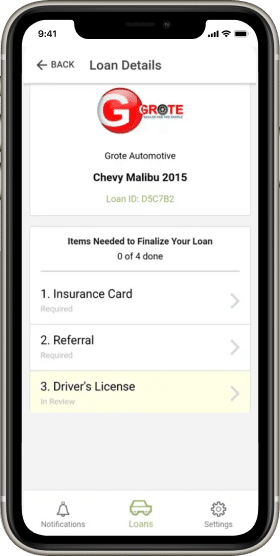 View More Projects
Transformative Success Stories: What Our Clients Are Saying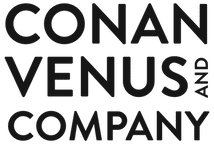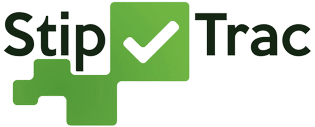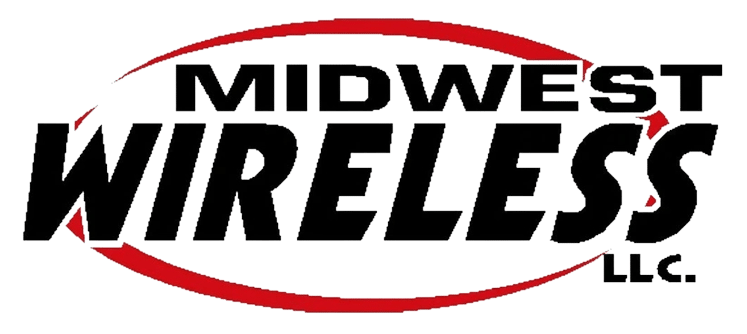 Our company was amid a $4.5M enterprise software project gone awry. We decided to hand our development keys off to Jeff and the BIT Studios team. Within weeks, our development process was restructured and rejuvenated.
Jeff and the BIT Studios' team build great systems that perform at scale. They are creative and strategic thinkers that add value not only to the product but also the commercialization of the business.
Boasting exceptional design expertise, BIT Studios elevated the site's design and usability, resulting in an improvement in the site's speed, mobile performance, and online visibility. Leading a structured approach, the team used a project management tool to track and prioritize tasks efficiently.
The platform was bug-free and boasted all the functionalities that the client required. The team handled all issues in a timely manner. Dynamic and capable, BIT Studios was easily able to pivot in new directions when needed, adjusting their workflow depending on the project's progress and budget.
The platforms developed by BIT Studios received extremely positive feedback from stakeholders. Accessible and detailed, the team met the client's expectations because they spent a lot of time understanding their needs. Above all, they kept the client on track with their consistent progress updates.
Jeff has an amazing level of experience and knowledge in software development, business strategy and technology. He is a great person to work with. I would highly recommend Bit Studios for your next project.
Midwest Wireless would recommend using BIT Studios to any organization with complex development projects or tasks… Not only was it a quick turnaround for such an important piece of the project, it came to us in a very complete condition… Our consultant returned with rave reviews of the BIT Studios resources, and the project managers were able to breathe easily throughout the process.
Navigating Digital Transformation: The Proven Strategy of BIT Studios
Here's an insight into how the BIT Studios team gives superior digital transformation consulting strategies.
Quality Control
We ensure that our digital transformation strategy consistently meets the highest standards.
Budgeting
BIT Studios' digital transformation consultancy services are designed to deliver robust digital solutions while being mindful of our client's financial boundaries.
Direct Collaboration
Our clients are not just meeting teams, but actively working alongside them, ensuring a hands-on, participative journey through the digital transformation process.
Realistic Deadlines
BIT Studios ensures a smooth and efficient digital transformation initiative that aligns with the client's business timeline and expectations.
Game-Changing Benefits of Digital Transformation Consulting
Digital transformation consulting firms can benefit an organization, especially when digital technology is increasingly integral to almost all business operations. Here are some key benefits:
Upgrade your operations and elevate your customer experience through BIT Studios' successful digital transformation.
BIT Studios Roadmap to Transformative Digital Consulting
Discovery and Assessment
BIT Studios analyzes the client's business value, identifying digital gaps and opportunities.
We identify digital gaps and opportunities for improvement.
Our team sets a baseline for digital enhancement, focusing on business models, infrastructure, customer interaction, and data management.
Strategy Development
Our IT transformation consultant formulates a clear, actionable digital transformation strategy based on assessment findings.
We outline a detailed roadmap for digital transformation, including key performance indicators.
BIT Studios ensures the strategy aligns with the client's overall business objectives.
Solution Design
BIT Studios designs custom digital solutions aligned with the client's strategic objectives.
We consider technology selection, process redesign, and organizational restructuring.
Our team focuses on enhancing data architecture and prioritizing cybersecurity.
Implementation
The consultant manages the deployment of new technologies and process changes.
We provide project management support to ensure smooth implementation.
Our team coordinates any organizational change management needed during the transformation.
Training and Support
BIT Studios offers extensive training for employees to adapt to new technologies and processes.
We provide continuous support to help clients manage their new digital operations.
Our digital transformation consultants help troubleshoot any issues that arise during or after implementation.
Evaluation and Optimization
BIT Studios assists in monitoring the outcomes and measuring results against defined KPIs.
We use insights to optimize digital operations and make necessary adjustments.
Our team ensures the digital transformation efforts align with the original strategic objectives.
Continuous Improvement
BIT Studios provides long-term support to ensure sustained innovation and adaptation.
We help clients adapt to emerging technologies and continuously refine operations.
Through proactive engagement and support, we keep the client ahead of the digital curve.