Cloud Application Development Services
Pioneers in Scalable Cloud Applications Since 2015
With nearly a decade of cloud application development services expertise, BIT Studios is a paragon of industry reliability and innovation. Our skilled developers craft custom cloud apps that are not just a game changer for businesses but also save time and offer cost-effective solutions.
We Work With Global Industry Leaders
BIT Studios Cloud Application Development Services
BIT Studios evaluates your digital landscape for informed cloud decisions, ensuring readiness, adoption, and seamless transition.
Cloud Readiness Assessment
Cloud Strategy and Planning
Ideation and Conceptualization
Cloud Adoption and Transition Planning Strategy
Cloud Application Development
At BIT Studios, we create tailored cloud applications, from SaaS to mobile, prioritizing operational needs and user experience.
Custom Cloud Application Development
SaaS Cloud Application Development
Cloud-Based Web Application Development
Cloud-Based Mobile Application Development
Cloud App UX/UI Design
Integration and Migration
BIT Studios ensures coordinated software, API, and platform integration, ensuring smooth transitions with minimal cloud migration disruptions.
Software Integration
Cloud Platform Integration
API Integration
Cloud Migration
Support and Maintenance
BIT Studios offers ongoing cloud application support, ensuring optimal performance, swift issue resolution, and consistent business updates.
Cloud Application Support
Cloud Application Management
Cloud App QA & Testing
Cloud Infrastructure Management
BIT Studios provides robust infrastructure management, focusing on deployment, scalability, and fortified cloud security measures.
Cloud Infrastructure Setup and Management
Cloud Deployment and Scaling
Cloud Security and Compliance
Advanced Services
BIT Studios harnesses the cloud's full potential, integrating analytics, AI, optimization, and cost management for business innovation.
Cloud Analytics and AI Integration
Cloud App Security and Risk Management
Cloud Optimization
Cloud Cost Management
Types of Cloud Applications We Develop at BIT Studios
BIT Studios combines expertise and innovation to develop a variety of cloud applications tailored to diverse business needs:
Stay ahead with cutting-edge cloud services.
Partner with BIT Studios and experience the transformative power of our cloud application development services.
Elevate Your Business: Key Benefits of Our Cloud Apps
BIT Studios Awards and Recognitions
Cloud App Development Highlights from BIT Studios
View More Projects
Feedback From Our Valued Partners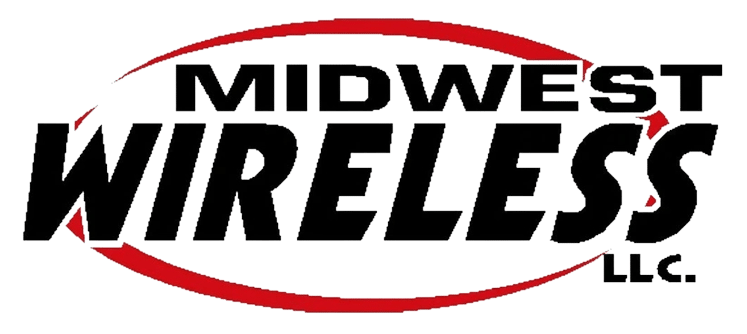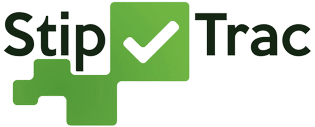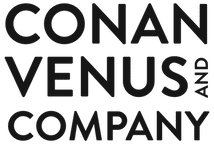 Jeff's leadership was critical in driving the project forward, communicating to management the realities of our project's status, and visioning the opportunities and feature sets to improve our enterprise's efficiency.
The platform was bug-free and boasted all the functionalities that the client required. The team handled all issues in a timely manner. Dynamic and capable, BIT Studios was easily able to pivot in new directions when needed, adjusting their workflow depending on the project's progress and budget.
Jeff has an amazing level of experience and knowledge in software development, business strategy and technology. He is a great person to work with. I would highly recommend Bit Studios for your next project.
I've worked with BIT Studios on developing a website for our company. They have always been helpful and found ways to get things done within our tight time and budget constraints. They are a joy to work with and have the expertise to get the job done!
Midwest Wireless would recommend using BIT Studios to any organization with complex development projects or tasks… Not only was it a quick turnaround for such an important piece of the project, it came to us in a very complete condition… Our consultant returned with rave reviews of the BIT Studios resources, and the project managers were able to breathe easily throughout the process.
The platforms developed by BIT Studios received extremely positive feedback from stakeholders. Accessible and detailed, the team met the client's expectations because they spent a lot of time understanding their needs. Above all, they kept the client on track with their consistent progress updates.
Jeff and the BIT Studios' team build great systems that perform at scale. They are creative and strategic thinkers that add value not only to the product but also the commercialization of the business.
Boasting exceptional design expertise, BIT Studios elevated the site's design and usability, resulting in an improvement in the site's speed, mobile performance, and online visibility. Leading a structured approach, the team used a project management tool to track and prioritize tasks efficiently.
Why BIT Studios Stands Out in Cloud App Development
As a leading cloud app development company, BIT Studios has consistently delivered excellence. Companies trust our expertise to navigate their cloud application challenges with precision and innovation.
100+ Enterprise Projects Completed
4.9 Rating on Clutch
Cost-Effective, Risk-Free Process
Trusted by Fortune 500 and Startups
Elevate your cloud app game with BIT Studios.
If your current cloud apps aren't cutting it, it's time for a transformative switch.
Cloud Application Development Methodologies at BIT Studios
As a leading cloud development company, BIT Studios employs various methodologies tailored to our project's evolving needs. Our expertise ensures that we deliver the optimal cloud solutions that you need. Below is a concise overview of the methodologies we champion:
Navigating the Cloud: Our Development Process
At BIT Studios, we streamline our cloud application development process to ensure the efficient and effective creation and deployment of cloud apps. We also base our process on the methodologies used for your project.
Requirement Gathering
It is the initial phase where we understand and document the client's specific needs.
Detailed client consultations
Analysis of existing systems and infrastructure
Defining the scope of cloud application services
Establishing key deliverables and timelines
Design and Architecture
This stage involves conceptualizing the blueprint of the cloud application.
Crafting a scalable and robust cloud computing architecture
Designing the user interface and experience
Planning for integration with other systems
Laying out data storage and retrieval strategies
Development
Here, BIT Studios brings the cloud app design to life, ensuring it aligns with client specifications.
Writing and testing code in cloud-friendly environments
Integration of cloud computing functionalities
Ensuring the app is optimized for performance and scalability
Iterative feedback sessions with the client
Testing
BIT Studios performs rigorous testing to ensure the functionality and security of the cloud apps.
Unit and integration testing for all components
Load and performance testing for cloud scalability
Security audits to protect against vulnerabilities
User acceptance testing to ensure client satisfaction
Deployment and Cloud Migration
Once approved, BIT Studios will roll out the application and ensure a smooth cloud migration for your company.
Strategizing and implementing cloud migration plans
Deploying the app to the preferred cloud environment
Monitoring the initial performance in the real-world scenario
Addressing any post-migration issues promptly
Maintenance and Support
BIT Studios offers continuous support, ensuring the cloud apps remain updated and efficient.
Regular performance monitoring
Quick issue resolution and troubleshooting
Periodic updates based on user feedback and evolving needs
Offering training and guidance for client teams
Cloud Development Partnerships: BIT Studios Collaboration Models
A Comprehensive Suite of Our Cloud Technologies
Comprehensive Cloud App Services for Every Industry
Real Estate
Healthcare
Telecommunications
Manufacturing
Business and Productivity
Insurance
Agriculture
Oil and Gas
Construction
Distribution
E-Learning
Automotive