Responsive web design combines aesthetics and technology, tailor-made to ensure a smooth browsing experience across all platforms. BIT Studios deploys this approach, transforming your digital presence into an intuitive, accessible space that resonates with your target audience, regardless of their device.
Some of Our Responsive Web Design Projects


Portal / Mobile App
Responsive Design For a Mineral Investments Portal
Our team redefined Eckard Enterprises' digital landscape with responsive web design services, crafting an intuitive mineral investments portal. The streamlined design enables users to manage their energy assets with remarkable efficiency. Accessible through a mobile app and a web portal, our design prioritized user experience, merging convenience with functionality in an easy-to-use, multi-platform digital environment.
Open Сase Study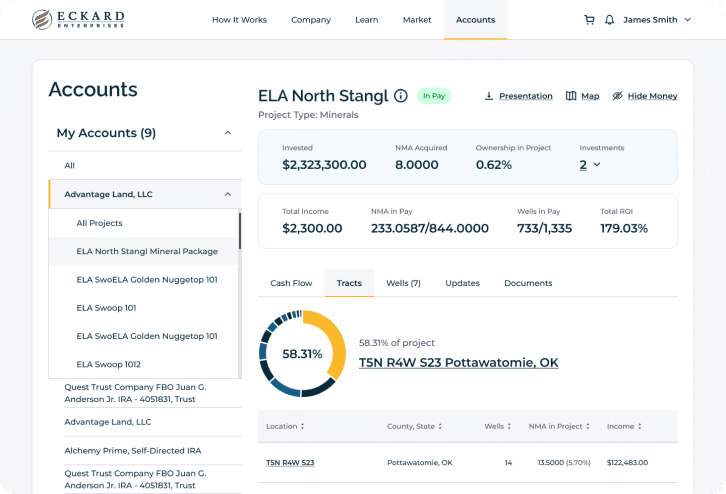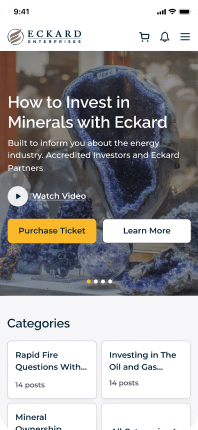 Mobile App Development
Responsive SaaS Solution For Waste Service Management
BIT Studios collaborated with trailblazing startup, Linklogiq, to deliver a responsive web design for their innovative Cloud-Based SaaS solution in the roll-off dumpster and waste management service industry. The design epitomized operational efficiency and catered to the niche requirements, setting a new standard for peers in the sector.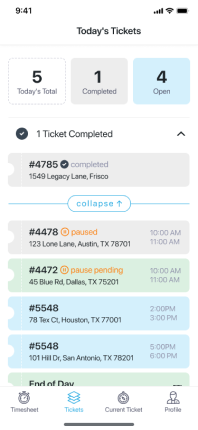 Web Portals & Mobile Apps
Responsive Design For An Auto Dealer Management Platform
BIT Studios revolutionized StipTrac's digital presence through our responsive web design services. We crafted a semi-functional prototype utilized by our client for demonstrations and gathering invaluable user feedback. Our work resulted in creating an intuitive client mobile app, a comprehensive auto dealer management portal, and a powerful super admin portal, achieving a seamless, user-centric digital experience across various platforms.
Open Сase Study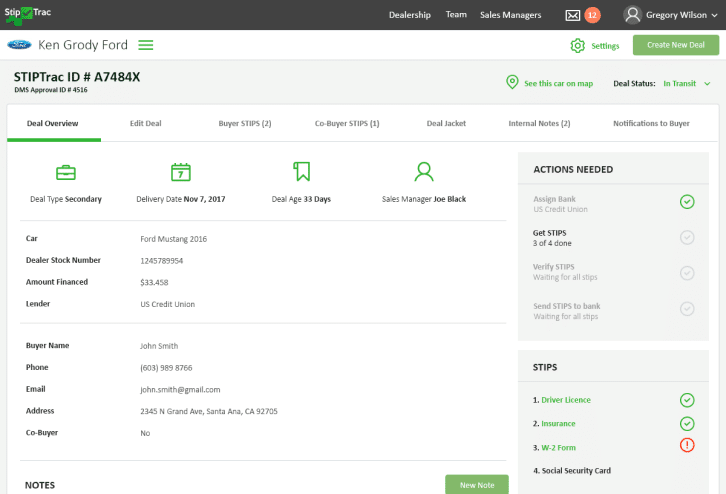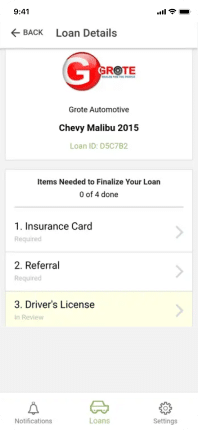 Portal / Mobile App
Responsive WordPress Design For a Food Blog
BIT Studios delivered a custom responsive web design for FlavorfulHome's WordPress site, ensuring an optimal viewing and interaction experience across a range of devices. This tailored approach, moving beyond generic templates, prioritized user-friendliness and adaptability, setting a new benchmark in website design for the client.
Open Сase Study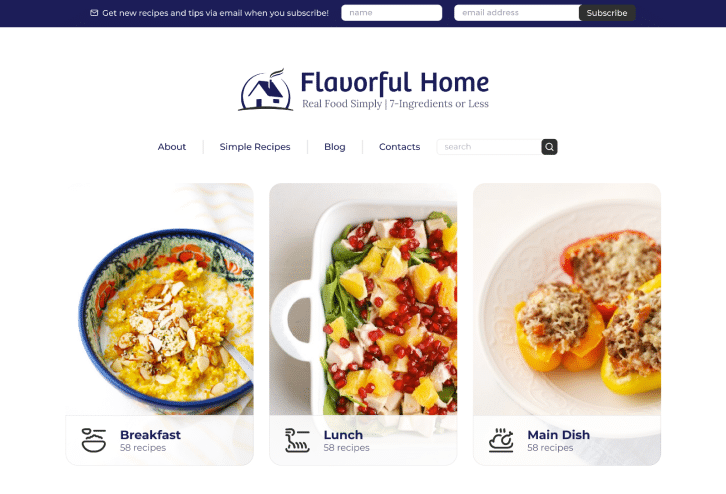 BIT Studios Responsive Web Design Services
Dive into BIT Studios' comprehensive services dedicated to creating an engaging, efficient, and fully responsive web design that elevates your digital presence.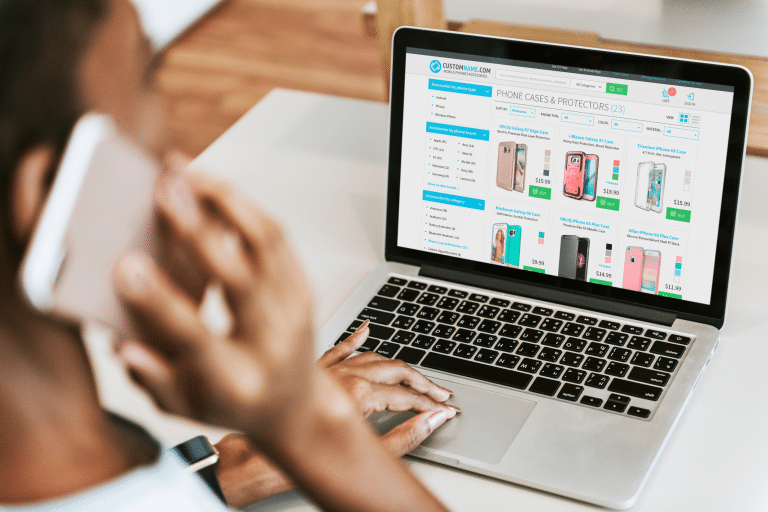 Responsive E-commerce Design
We craft tailored e-commerce platforms, ensuring a seamless shopping experience across all devices.
Customized product gallery optimized for all screen sizes.
Seamless checkout process adapted for mobile, tablet, and desktop.
Mobile-friendly product search and filter features.
Integration of responsive payment gateways and shopping carts.
Automated responsiveness testing across multiple devices.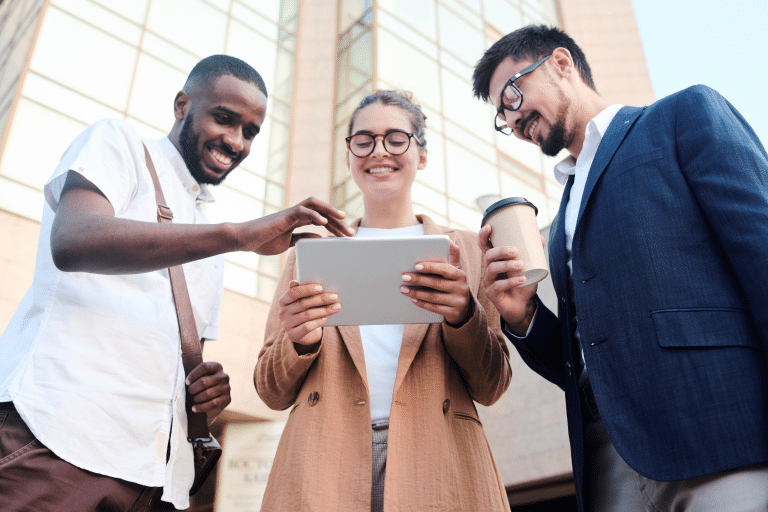 Responsive B2C Website Design
We specialize in designing intuitive B2C websites that adapt to various screen sizes effortlessly.
Dynamic landing pages that adjust to varied screen sizes.
Responsive media galleries for showcasing products/services.
Efficient mobile navigation menus and touch-friendly controls.
Integration of social media and other third-party plugins.
Consistent brand appearance across all devices.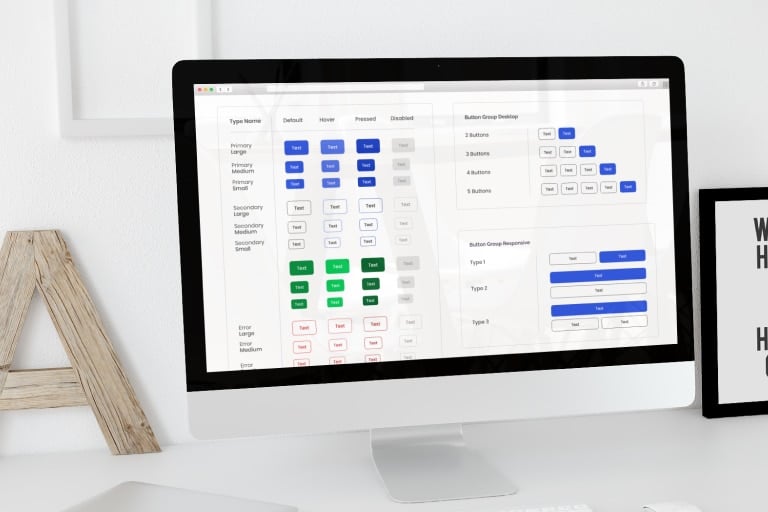 Responsive UI Development
Engage with us to get user interfaces that are visually appealing and function perfectly on any device.
Creation of responsive icons, buttons, and controls.
Fluid grid layouts that adjust content based on screen dimensions.
Development of adaptable media elements (images, videos).
Touch-optimized interfaces for better mobile interactions.
Periodic testing to ensure consistent UI experience on all devices.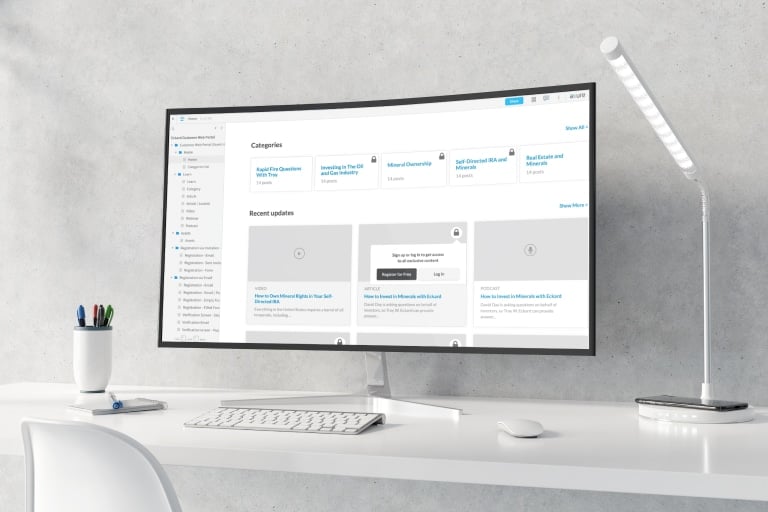 Responsive Web Design Template
Choose us for customizable web design templates that ensure your website looks great on all devices.
Pre-designed layouts optimized for various industry needs.
Customizable color schemes and fonts adaptable across devices.
Plug-and-play modules for quick site assembly.
Built-in responsive design testing tools.
Continuous updates to templates to align with current design trends.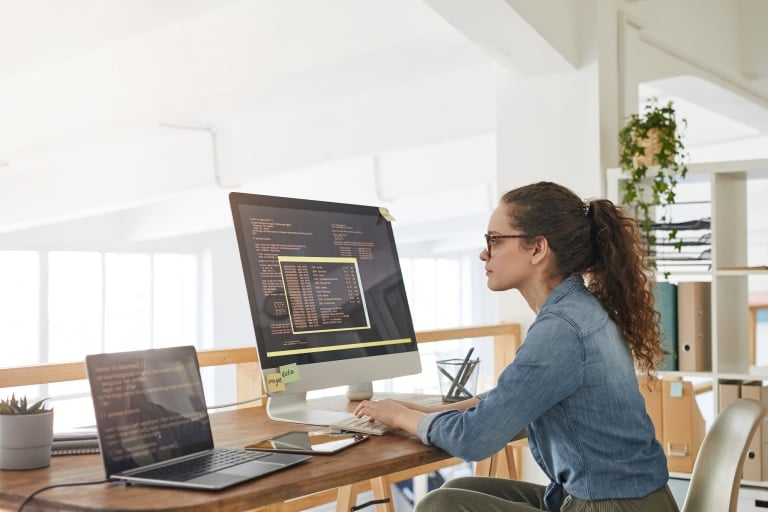 Responsive Website Development
Partner with us to build websites that adjust elegantly across multiple devices.
Fluid layouts with breakpoints for key screen sizes.
Cross-browser compatibility testing and adjustments.
Efficient loading times optimized for mobile data connections.
SEO-friendly architecture with responsive meta tags.
Integration of responsive content management systems.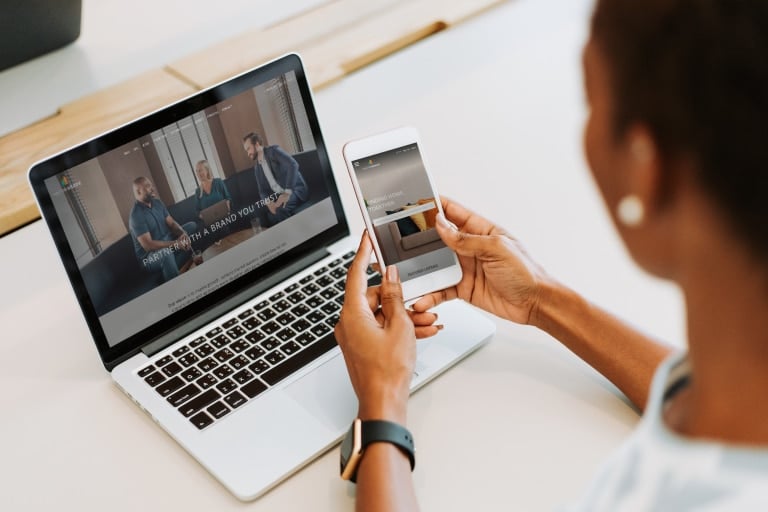 Responsive Web App Development
We engineer web apps designed to perform flawlessly on both desktop and mobile platforms.
Creation of adaptable dashboards and analytics displays.
Mobile-first functionalities like touch gestures and offline access.
Integration with native device functionalities (camera, GPS, etc.).
Web app performance optimization for quick load times.
Regular updates to ensure compatibility with the latest OS versions.
Why Choose Us As Your UX Design Services Company
BIT Studios has been creating responsive web designs since 2003
100+ Enterprise Projects Completed
4.9 Rating on Clutch
Trusted by Fortune 500 and Startups
What Our Customers Say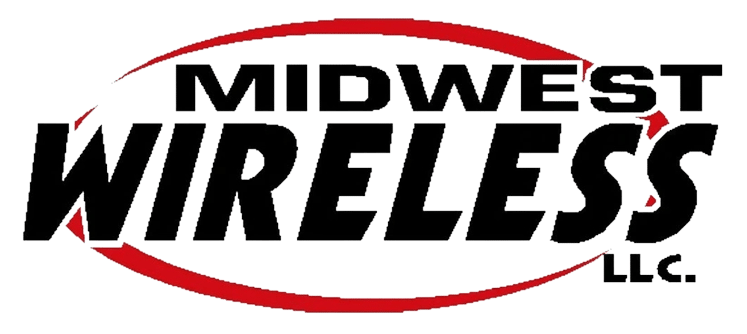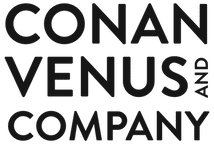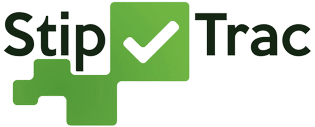 Jeff and the BIT Studios' team build great systems that perform at scale. They are creative and strategic thinkers that add value not only to the product but also the commercialization of the business.
Jeff's leadership was critical in driving the project forward, communicating to management the realities of our project's status, and visioning the opportunities and feature sets to improve our enterprise's efficiency.
I've worked with BIT Studios on developing a website for our company. They have always been helpful and found ways to get things done within our tight time and budget constraints. They are a joy to work with and have the expertise to get the job done!
Midwest Wireless would recommend using BIT Studios to any organization with complex development projects or tasks…. Not only was it a quick turnaround for such an important piece of the project, it came to us in a very complete condition…. Our consultant returned with rave reviews of the BIT Studios resources, and the project managers were able to breathe easily throughout the process.
Jeff has an amazing level of experience and knowledge in software development, business strategy and technology. He is a great person to work with. I would highly recommend Bit Studios for your next project.
Boasting exceptional design expertise, BIT Studios elevated the site's design and usability, resulting in an improvement in the site's speed, mobile performance, and online visibility. Leading a structured approach, the team used a project management tool to track and prioritize tasks efficiently.
The platforms developed by BIT Studios received extremely positive feedback from stakeholders. Accessible and detailed, the team met the client's expectations because they spent a lot of time understanding their needs. Above all, they kept the client on track with their consistent progress updates.
The platform was bug-free and boasted all the functionalities that the client required. The team handled all issues in a timely manner. Dynamic and capable, BIT Studios was easily able to pivot in new directions when needed, adjusting their workflow depending on the project's progress and budget.
Awards BIT Studios Received
Trust BIT Studios for responsive web design, ensuring optimal user experience on any device!
Key Advantages of Our User Interface Design Services
As a responsive web design agency, we specialize in enhancing our clients' digital visibility through effective design strategies. Here's an insight into our approach to responsive web design at BIT Studios.
Collaboration Models BIT Studios Uses
---
Responsive Website Design Methodologies
We employ various strategies to create dynamic, user-oriented digital experiences that adapt to different devices and user needs.
BIT Studios Process For Responsive Web Design
At BIT Studios, the process for developing responsive website designs is adaptable. Although the outlined process isn't strictly sequential, it can be reorganized based on the chosen methodology, always prioritizing our client's specific needs.
Research & Analysis
BIT Studios begins by understanding your business needs, studying competitors, and identifying industry trends.
Design & Branding
Our skilled web designer establishes your brand identity and design visual elements to create a cohesive look and feel for landing pages on your website.
Prototyping
The team drafts a logical, user-friendly wireframe, followed by a detailed prototype of the website.
Development & Responsiveness
Using a mobile-first approach, our developers code the mobile site ensuring it's responsive and functions seamlessly across different screen sizes.
Enhancement & Testing
We add dynamic features and perform rigorous testing on various devices and browsers for optimum performance.
Deployment & Support
Once fully tested, the site is deployed to the live server, and we provide ongoing support for updates and enhancements.
What makes us different from every other design agency?
Seamless usability across various devices
Responsive website design adapts to different screen sizes, ensuring users have a consistent and intuitive experience on any device.
Enhances mobile traffic
As mobile usage increases, responsive design caters to this audience, leading to higher site traffic.
Reduces development time and cost
A single responsive site eliminates the need for separate desktop and mobile sites, saving time and resources.
Improves SEO performance
Google's mobile-first indexing prioritizes mobile-friendly sites in search rankings, improving your site's visibility.
Provides a competitive edge
With many businesses online, a responsive site can set you apart from competitors by providing a superior user experience.
Some of The Technologies We Use To Create Responsive Websites
Ensure your site isn't just mobile-friendly but mobile-perfect.
Team up with BIT Studios for the best results!
Responsive Web Design (RWD) VS. Mobile-friendly Web Design
Responsive web design and mobile-friendly web design both aim to make websites accessible and usable on mobile devices, but they have distinct differences. Here's a breakdown:
Definition
RWD:
A design approach where a website adjusts and looks optimal across various device screen sizes, from desktop monitors to mobile phones.
Mobile-friendly:
Ensures a website looks good and functions properly on mobile devices but may not adjust for all screen sizes.
Technique
RWD:
Uses media queries, flexible grid layouts, and scalable images to adapt to the screen size, resolution, or orientation.
Mobile-friendly:
Often has a fixed design tailored for common mobile screen sizes, ensuring readability and functionality.
Adaptability
RWD:
Offers a seamless experience across various devices and screen sizes.
Mobile-friendly:
Provides a good user experience on mobile devices, but doesn't necessarily adapt well to all screen sizes or devices.
Maintenance
RWD:
Typically requires less maintenance as there's a single set of content and design to manage for multiple devices.
Mobile-friendly:
May need separate updates or designs if a new mobile device with a different screen size becomes popular.
SEO (Search Engine Optimization)
RWD:
Preferred by search engines and can lead to better SEO performance.
Mobile-friendly:
While it's an improvement over non-mobile designs, it may not be as SEO-efficient as RWD.
Implementation
RWD:
Might require more time initially, due to the need to account for various screen sizes and devices.
Mobile-friendly:
Can be quicker to implement, especially if starting from a non-mobile-optimized design.