Software Testing and QA Outsourcing Services
Decades-Deep QA Outsourcing with Proven Results
Since 2003, BIT Studios has been a frontrunner in software testing and quality assurance (QA) outsourcing, delivering unparalleled quality and efficiency. Using our comprehensive suite of testing tools and highly skilled QA engineers, we provide top-tier QA testing services that cater to diverse industry requirements.
QA outsourcing enhances efficiency by delegating quality assurance to experts. BIT Studios uses advanced testing methodologies to ensure high-quality software, offering cost-effective software testing and QA outsourcing services globally.
Clients Who Trust BIT Studios
BIT Studios QA Outsourcing Services
Software Testing
Manual Testing
Test Automation
Unit Testing
Behavior Testing
Integration Testing
End-to-End (E2E) Testing
Functional Testing
Performance Testing
Usability Testing
Compatibility Testing
Security Testing
Regression Testing
Accessibility Testing
Application Testing
Mobile App Testing
Web Application Testing
Windows Application Testing
Salesforce Testing
SaaS Application Testing
Blockchain Testing
API Testing
Testing Strategy and Methodology
Quality Assurance Audit
QA Assessment
Test Case Development
Test Design
Testing Strategy
Setting Up QA Process
Test Utility and Tool Development
DevOps
Continuous Improvement
Continuous Integration
Need More Information About Our QA Testing Services?
Some of Our Outsourced Software Testing Projects
View More Projects
What Our Satisfied Clients Say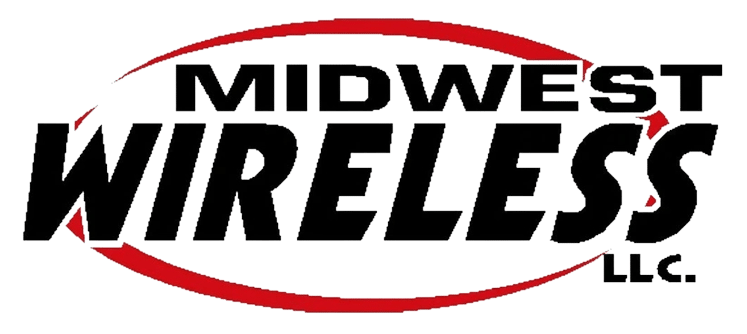 Jeff and the BIT Studios' team build great systems that perform at scale. They are creative and strategic thinkers that add value not only to the product but also the commercialization of the business.
Midwest Wireless would recommend using BIT Studios to any organization with complex development projects or tasks… Not only was it a quick turnaround for such an important piece of the project, it came to us in a very complete condition… Our consultant returned with rave reviews of the BIT Studios resources, and the project managers were able to breathe easily throughout the process.
I've worked with BIT Studios on developing a website for our company. They have always been helpful and found ways to get things done within our tight time and budget constraints. They are a joy to work with and have the expertise to get the job done!
Jeff has an amazing level of experience and knowledge in software development, business strategy and technology. He is a great person to work with. I would highly recommend Bit Studios for your next project.
Jeff's leadership was critical in driving the project forward, communicating to management the realities of our project's status, and visioning the opportunities and feature sets to improve our enterprise's efficiency.
Why Outsource QA to BIT Studios
Benefits of Hiring a QA Services Company
Partnering with a QA outsourcing company like BIT Studios and leveraging a dedicated team can bring many benefits to your business, such as the following:
How We Work as a QA Outsourcing Vendor
BIT Studios operates as a leading QA outsourcing vendor, providing a professional software testing team to businesses in need of high-quality QA services. Here is a step-by-step explanation of our QA process:
Understanding Client's Requirements
BIT Studios' test team listens to the client's needs, understanding their specific requirements and the nature of the product that needs outsource software testing.
Establishing an Efficient QA Process
Based on the identified needs, our outsourcing team develops an efficient QA process. This process is designed to meet the specific needs of the client, ensuring that all aspects of the product are thoroughly tested.
Assembling a Professional Software Testing Team
BIT Studios then assembles dedicated outsourced QA teams, each QA engineer brings a unique set of skills and experiences to the table. This is specifically designed to cater to the client's product and its unique requirements.
Testing Process Implementation
The dedicated development team gets to work implementing the QA testing process. It involves conducting a series of QA outsourcing testing, including but not limited to unit testing, manual testing, automation testing, system testing, and mobile app testing.
Communication and Reporting
Throughout the testing process, BIT Studios maintains consistent communication with the client's QA department. We provide regular updates and comprehensive reports detailing the results of the tests, any identified issues, and the steps taken to address them.
Iterative Improvement
Upon completion of the initial testing cycle, the QA outsourcing team reviews the results and feedback, improving and refining the QA process as needed. This ensures that the QA services provided are continually improving and evolving to better suit the client's needs.
BIT Studios Collaboration Models
Unsatisfied with Your Current QA Outsourcing Provider?
Our Expertise in QA Tools and Technologies
BIT Studios demonstrates a deep understanding and expertise in a wide range of QA tools and technologies, including:
A Few of the Industries BIT Studios Serves
BIT Studios provides expert software testing and QA outsourcing services to a diverse array of industries, including the following:
Real Estate
Healthcare
Telecommunications
Manufacturing
Business and Productivity
Insurance
Agriculture
Oil and Gas
Construction
Distribution
E-Learning
Automotive