Custom Application Development Company
30+ Years Legacy of Excellence: Custom App Solutions
BIT Studios is a trusted custom application development company with over three decades of experience, boasting expert software engineers who have successfully delivered various software projects. Our tailored custom software application development caters to your business needs, ensuring relevance and value.
Our Successful Partnerships
BIT Studios Custom Application Development Services
At BIT Studios, our custom application development services ensure every software project meets its unique requirements. Delve into our comprehensive suite of offerings to discover how we can customize solutions to your specific needs.
Custom Application Development
Custom Solutions
Experience the difference of tailored solutions with BIT Studios.
Chat with BIT Studios for unmatched custom application development.
BIT Studios: Your Ideal Custom Application Development Company
Industry Experts
BIT Studios boasts decades of experience as a premier custom application development company.
Custom Solutions
We offer tailored approaches to ensure quality custom software development for every client needs.
Future-Proofing
BIT Studios designs solutions catering to current and future needs, emphasizing adaptability.
Right Technology Choices
Leveraging the right technology, BIT Studios ensures every project is efficient, scalable, and performance-driven.
End-to-End Services
Our comprehensive services span the entire custom software development lifecycle, from ideation to execution.
Commitment to Excellence
Our reputation is built on technical expertise and an unwavering dedication to client success.
Our Awards and Recognitions
A Few of Our Custom Application Projects at BIT Studios
View More Projects
Beyond Projects: Lasting Impressions from Our Clients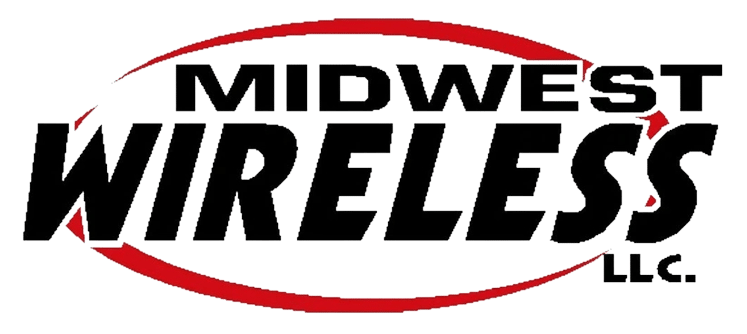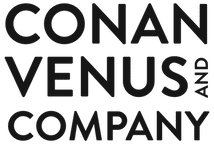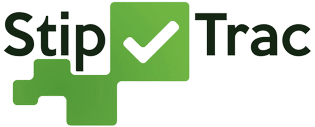 Jeff has an amazing level of experience and knowledge in software development, business strategy and technology. He is a great person to work with. I would highly recommend Bit Studios for your next project.
Midwest Wireless would recommend using BIT Studios to any organization with complex development projects or tasks… Not only was it a quick turnaround for such an important piece of the project, it came to us in a very complete condition… Our consultant returned with rave reviews of the BIT Studios resources, and the project managers were able to breathe easily throughout the process.
Jeff and the BIT Studios' team build great systems that perform at scale. They are creative and strategic thinkers that add value not only to the product but also the commercialization of the business.
The platform was bug-free and boasted all the functionalities that the client required. The team handled all issues in a timely manner. Dynamic and capable, BIT Studios was easily able to pivot in new directions when needed, adjusting their workflow depending on the project's progress and budget.
Boasting exceptional design expertise, BIT Studios elevated the site's design and usability, resulting in an improvement in the site's speed, mobile performance, and online visibility. Leading a structured approach, the team used a project management tool to track and prioritize tasks efficiently.
Jeff's leadership was critical in driving the project forward, communicating to management the realities of our project's status, and visioning the opportunities and feature sets to improve our enterprise's efficiency.
The platforms developed by BIT Studios received extremely positive feedback from stakeholders. Accessible and detailed, the team met the client's expectations because they spent a lot of time understanding their needs. Above all, they kept the client on track with their consistent progress updates.
I've worked with BIT Studios on developing a website for our company. They have always been helpful and found ways to get things done within our tight time and budget constraints. They are a joy to work with and have the expertise to get the job done!
Secure your app development project's success with BIT Studios.
Benefit from our world-class expertise and proven methodologies to ensure your project's success.
Methodologies Behind BIT Studios Custom Software Solutions
Understanding that every project has unique requirements, we implement various custom application development methodologies at BIT Studios.
From Concept to Code: Our Custom Development Process
At BIT Studios, we pride ourselves on offering custom application development services that are organized, transparent, and centered around client needs. We also align our process depending on the development methodologies used.
Initial Consultation
Every great custom application development project begins with understanding our client's vision. We set up an initial consultation to discuss requirements, expectations, and potential challenges.
Signing a Non-Disclosure Agreement (NDA)
Before diving deep into project specifics, we ensure that all parties are legally bound to confidentiality through a non-disclosure agreement, safeguarding your intellectual property and project details.
Analysis & Planning
With the foundational understanding, we analyze the project requirements in depth. This phase helps us map out the software development life cycle, ensuring every stage is accounted for and strategically planned.
Design & Prototyping
This phase is where your project starts to take visual form. Our design team creates intuitive interfaces and develops prototypes to give clients a tangible feel of the final product.
Development Phase
Leveraging the strength of our custom application development expertise, our team codes, tests, and refines the software, ensuring it aligns with the client's vision and meets industry standards.
Testing & Quality Assurance
No software leaves BIT Studios without rigorous testing. We ensure every line of code is optimized and the software functions flawlessly across all intended platforms.
Deployment & Launch
Once thoroughly tested, the custom application is ready for deployment. We assist with a smooth launch, ensuring that the software integrates with existing systems and effectively reaches its target audience.
Post-Launch Support & Maintenance
Our custom application development services don't end at launch. We provide continuous support, ensuring the software remains updated, efficient, and compatible with evolving technologies.
Our Custom App Development Tech Stack
Collaboration Models for Custom App Development at BIT Studios
Custom App Development for Every Industry
Real Estate
Healthcare
Telecommunications
Manufacturing
Business and Productivity
Insurance
Agriculture
Oil and Gas
Construction
Distribution
E-Learning
Automotive