Ecommerce Web Development Services
Over Two Decades of Ecommerce Development Expertise
Since 2001, BIT Studios has offered custom ecommerce development services, crafting tailored online retail experiences. Our two decades of expertise ensure your online store drives results and generates revenue.
Ecommerce web development is the art of creating digital storefronts that boost sales and enhance user experiences. At BIT Studios, we harness this art, combining 20+ years of expertise with innovative strategies to transform your online business vision into a money-making reality.
BIT Studios Celebrated Achievements
BIT Studios Ecommerce Web Development Services
Explore the web development services BIT Studios provides for ecommerce, meticulously crafted to ensure your online store stands out from the competition.
Ecommerce Web Development
Ecommerce Consulting
Custom Ecommerce Development
Full Stack Ecommerce Development
Technical Infrastructure
Ecommerce Integrations
Inventory Management
Security Audit and Compliance
Ecommerce Site Performance Optimization
Conversion Rate Optimization
Site Speed Optimization
User Experience Optimization
Ecommerce Website Maintenance and Support
Ecommerce Migration
Ecommerce Support
Ecommerce Upgrades
Ecommerce Monitoring
Platform-Based Solutions
Adobe Commerce (Formerly Magento) Development
Optimizely B2B Commerce (Formerly Episerver) Development
Oracle Commerce Cloud Development
SAP Commerce Cloud Development
Shopify Development
Sitecore Commerce Development
Salesforce Commerce Cloud Development
Sitefinity Commerce Development
BigCommerce Development
OpenCart Development
WooCommerce Development
A Few Of The Ecommerce Business Models We Engage With
As an ecommerce development agency, BIT Studios has the expertise to deal with these business models.
Our Circle of Trusted Partners
Portfolio For Ecommerce Website Development Services
View More Projects
Why Choose Us As Your Ecommerce Website Development Company
Delivering beyond expectations, BIT Studios has cemented its reputation as a premier ecommerce development company. Here's why we stand as a top choice.
Ecommerce Expertise
Our track record demonstrates our expertise in catering to specific industry needs, helping ecommerce businesses achieve a competitive edge in their respective markets.
User-Centric Approach
BIT Studios' approach amplifies customer satisfaction and engagement, ultimately driving higher sales and return visits.
On-Time Project Delivery
BIT Studios has a proven history of adhering to tight deadlines without compromising on the quality of the deliverables.
Continuous Support
Beyond project completion, BIT Studios offers continuous support, ensuring the ecommerce platforms remain updated and aligned with the client's evolving needs.
Ready to provide an unmatched shopping experience to your customers?
At BIT Studios, we specialize in ecommerce web development tailored to your brand's unique needs.
Hear It Directly From Our Clients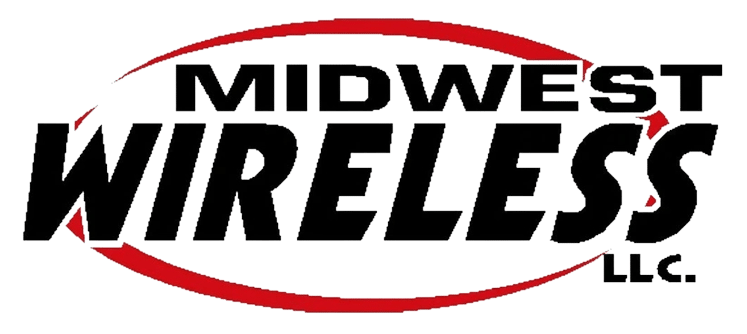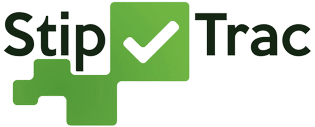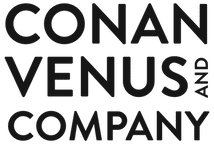 Jeff's leadership was critical in driving the project forward, communicating to management the realities of our project's status, and visioning the opportunities and feature sets to improve our enterprise's efficiency.
The platform was bug-free and boasted all the functionalities that the client required. The team handled all issues in a timely manner. Dynamic and capable, BIT Studios was easily able to pivot in new directions when needed, adjusting their workflow depending on the project's progress and budget.
Jeff has an amazing level of experience and knowledge in software development, business strategy and technology. He is a great person to work with. I would highly recommend Bit Studios for your next project.
I've worked with BIT Studios on developing a website for our company. They have always been helpful and found ways to get things done within our tight time and budget constraints. They are a joy to work with and have the expertise to get the job done!
Midwest Wireless would recommend using BIT Studios to any organization with complex development projects or tasks… Not only was it a quick turnaround for such an important piece of the project, it came to us in a very complete condition… Our consultant returned with rave reviews of the BIT Studios resources, and the project managers were able to breathe easily throughout the process.
The platforms developed by BIT Studios received extremely positive feedback from stakeholders. Accessible and detailed, the team met the client's expectations because they spent a lot of time understanding their needs. Above all, they kept the client on track with their consistent progress updates.
Jeff and the BIT Studios' team build great systems that perform at scale. They are creative and strategic thinkers that add value not only to the product but also the commercialization of the business.
Boasting exceptional design expertise, BIT Studios elevated the site's design and usability, resulting in an improvement in the site's speed, mobile performance, and online visibility. Leading a structured approach, the team used a project management tool to track and prioritize tasks efficiently.
Building Digital Marketplaces: Web Development Methodologies at BIT Studios
Our development methodologies are geared towards delivering top-notch ecommerce development solutions. Below is an insight into how we utilize these methodologies:
Bulding Ecommerce Web Solutions: The BIT Studios Workflow
Discover the ecommerce website development process BIT Studios follows, balancing innovative design with user-friendly functionality.
Research and Discovery
BIT Studios performs market research to understand the market, target audience, and competition. Our team also defines the scope of the project in this stage.
Planning
Our team creates a blueprint of the site structure, including the sitemap and wireframes. In this stage, we also decide on the technology stack that will be used for e-commerce website development.
Design
Our design team creates mockups and prototypes of the website to visualize the final design. We ensure that the website is user-friendly and meets users' expectations.
Development
We set up the server, databases, and server-side logic. In this stage, we integrate the necessary APIs and configure the ecommerce web platform.
Testing
BIT Studios conducts a rigorous testing phase to ensure the website's functionality, performance, security, and cross-platform compatibility.
Launch
Upon satisfactory testing outcomes, BIT Studios ecommerce developers transition the website from a development environment to a live server.
Maintenance and Optimization
Post-launch, BIT Studios maintains ongoing maintenance and optimization to ensure the custom ecommerce website remains updated, relevant, and optimally performing.
Uncover the full potential of your online store with BIT Studios!
With us, you not only get a visually stunning ecommerce website but a high-performance sales machine.
Ecommerce Development Tech Suite at BIT Studios
Budget Considerations for E-commerce Development
Understanding the cost factors involved in ecommerce development is crucial for budgeting and making informed decisions throughout the project. Here's a breakdown: