Performance Testing Services
Where Software Performance Meets Excellence
With over three decades of industry expertise, BIT Studios excels in delivering cutting-edge performance testing services. Our high-quality performance testing solutions help identify performance bottlenecks to maintain high-performing software in today's competitive business landscape.
Our Partners in BIT Studios
Performance Testing Services in BIT Studios
Here are the application performance testing services that we offer in BIT Studios:
Performance Analysis
Performance Assurance
Performance Consulting
Performance Tuning
Performance Improvement Plan
Performance Testing Techniques
Load Testing
Functional Testing
Stress Testing
Resilience Testing
Baseline Testing
Spike Testing
Scalability Testing
Endurance Testing
Soak Testing
Volume Testing
Software Performance Management
Capacity Planning
Competitive Benchmarking
Production Monitoring
Specialized Testing Services
Reliability Engineering
Configuration Testing
Bespoke Testing
Performance Test Automation
Cloud-based Performance Testing
Some Software and Platforms We Test
BIT Studios offers load and performance testing services for a variety of applications and platform types. Here are some of them:
How BIT Studios Can Help You
BIT Studios ensures your essential software's dependability, responsiveness, and steady performance. We incorporate performance engineering and software load testing into your CI/CD pipeline to pinpoint potential issues immediately.
Receive insightful recommendations for performance improvement from our performance testing experts.
Enjoy enhanced visibility into application performance with our proactive approach.
Benefit from our flexible delivery and engagement models for any development methodology.
Utilize our testing strategies and performance testing software compatible with any platform or device.
Gain an understanding of your software's performance under anticipated, sustained, and stress loads.
Get statistical data with key performance indicators such as response times, data transfer rate, and others.
Boost your software's reliability with our performance tests.
Schedule your load and performance testing today.
Performance Testing Tools We Use
What Our Clients Say About BIT Studios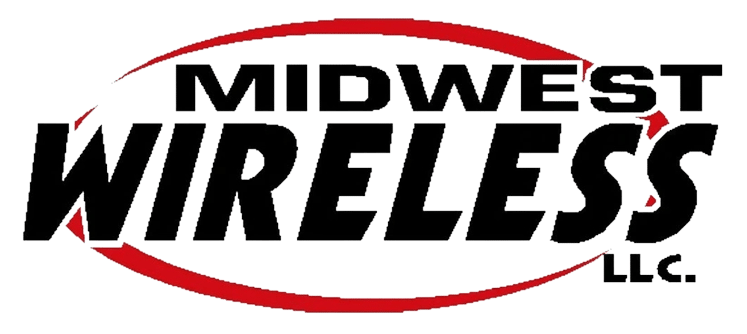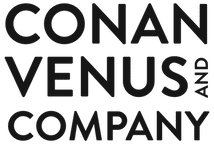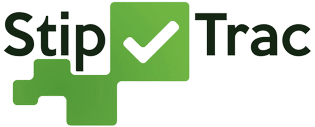 Midwest Wireless would recommend using BIT Studios to any organization with complex development projects or tasks…. Not only was it a quick turnaround for such an important piece of the project, it came to us in a very complete condition…. Our consultant returned with rave reviews of the BIT Studios resources, and the project managers were able to breathe easily throughout the process.
Jeff has an amazing level of experience and knowledge in software development, business strategy and technology. He is a great person to work with. I would highly recommend Bit Studios for your next project.
Boasting exceptional design expertise, BIT Studios elevated the site's design and usability, resulting in an improvement in the site's speed, mobile performance, and online visibility. Leading a structured approach, the team used a project management tool to track and prioritize tasks efficiently.
The platforms developed by BIT Studios received extremely positive feedback from stakeholders. Accessible and detailed, the team met the client's expectations because they spent a lot of time understanding their needs. Above all, they kept the client on track with their consistent progress updates.
I've worked with BIT Studios on developing a website for our company. They have always been helpful and found ways to get things done within our tight time and budget constraints. They are a joy to work with and have the expertise to get the job done!
The platform was bug-free and boasted all the functionalities that the client required. The team handled all issues in a timely manner. Dynamic and capable, BIT Studios was easily able to pivot in new directions when needed, adjusting their workflow depending on the project's progress and budget.
Jeff and the BIT Studios' team build great systems that perform at scale. They are creative and strategic thinkers that add value not only to the product but also the commercialization of the business.
Jeff's leadership was critical in driving the project forward, communicating to management the realities of our project's status, and visioning the opportunities and feature sets to improve our enterprise's efficiency. Subsequently, I've worked with Jeff on a variety of technology-related projects and I'm very pleased with all outcomes. I endorse Jeff / BIT Studios and wholeheartedly recommend them.
Some of Our Performance Testing Projects in BIT Studios
View More Projects
Don't wait for users to experience lags and issues.
Book your performance and load testing services with our experts in BIT Studios.
Our Awards and Recognitions
Software Performance Testing Methodologies at BIT Studios
At BIT Studios, we apply various established methodologies to performance software testing, each designed to offer unique advantages in ensuring your software's optimal performance.
Our Software Performance Testing Process
While the approach to performance testing can vary depending on the selected methodology, at BIT Studios, we want you to be well-informed about the steps we undertake to ensure your software performs optimally under all conditions.
Software Requirements Analysis
We start by thoroughly understanding your software performance requirements, forming the basis of our testing strategy, and ensuring our efforts align with your specific needs and expectations.
Performance Testing Planning and Test Design
This step involves choosing the optimal performance testing tool, assembling a proficient testing team, and defining the performance test scenarios.
Preparing Test Data and Configuring Test Environment
To simulate real-world scenarios, BIT Studios prepares test data and configure the test environment for accuracy and relevance of our process.
Running Performance Test Scripts
BIT Studios executes the planned performance test scripts, methodically assessing the software's performance under various loads and conditions.
Baseline Establishment
After the initial test, we BIT Studios will establish a baseline to help you measure the performance improvements or regressions in subsequent tests.
Analyzing Results and Identifying Performance Bottlenecks
Following the testing, BIT Studios dives deep into the performance test results to pinpoint any app performance issues and risks.
Preparing Recommendations to Improve Software Performance
Based on our analysis, BIT Studios provides insightful recommendations on enhancing your software's performance and addressing issues.
Retesting the System After Eliminating Bottlenecks
After addressing the issues, BIT Studios will retest the system to validate the implemented reiterations to deliver a seamless, high-performing software.
Performance Monitoring and Regression Testing Post-Deployment
Monitor the software's performance post-deployment and conduct regular regression testing.
Key Performance Indicators We Track
Some Industries We Serve in BIT Studios
Real Estate
Healthcare
Telecommunications
Manufacturing
Business and Productivity
Insurance
Agriculture
Oil and Gas
Construction
Distribution
E-Learning
Automotive