Application Migration Consulting Services
20+ Years of Proven App Migration Expertise
With over two decades of industry experience, BIT Studios is a leader in application migration consulting, guiding countless businesses through complex migration projects. Our services help clientsensure business continuity, implement an effective cloud migration strategy, and protect their digital environments by reducing migration risk.
We Are Trusted By Global Brands
BIT Studios Application Migration Consulting Services
App Migration Services
BIT Studios facilitates seamless application transfers, ensuring minimal disruption, optimizing performance, and tailoring solutions to meet unique client objectives.
Customized Migration Solutions
Platform-Specific Migration
Legacy Application Migration
Operating System Migration
CMS Migration
IT Infrastructure Migration
Code Migration
Our holistic approach ensures meticulous planning before migration and comprehensive support, maximizing contingency and reducing risks.
Application Migration Design
Cloud Infrastructure Deployment
Cloud Backup Solutions
Security Compliance Checks
Application Maintenance and Support
Application Optimization
Data Migration Validation
Post-Migration Testing
BIT Studios revitalizes legacy applications, integrating modern tech and platforms, enhancing agility, and preparing businesses for future growth.
Application Modernization
Application Re-engineering
Application Refactoring
Application Porting
Containerization
We integrate cutting-edge DevOps practices, streamlining operations, automating workflows, and fostering collaboration for accelerated delivery and improved resilience.
Continuous Integration (CI) Pipeline Setup
Continuous Deployment (CD) Pipeline Setup
Configuration Management
Infrastructure as Code
Monitoring and Logging
Automated Testing
We design robust cloud migration strategies and merge our extensive experience with best practices to efficiently navigate businesses toward cloud success.
Cloud Migration Strategy
Business Case Development
Cloud Readiness Assessment
Application Analytics and Tools
Utilizing advanced analytics, BIT Studios offers insights into application readiness, performance, and potential migration complexities for informed decision-making.
Application Readiness Assessment
Application Profiling
Performance Monitoring
Migration Complexities Assessment
Ready for expert app migration consultation?
Elevate your business through seamless and strategic application migration with BIT Studios.
BIT Studios Approaches to Application Migration Services
A Glimpse into Our Platform Migration Expertise
Explore the extensive capabilities of BIT Studios in platform migration proficiency. We are equipped to assist our clients in migrating their applications to and from any platform, ensuring a seamless transition and optimized performance.
Custom Platform Migration
Google Cloud Migration
AWS Migration
Azure Migration
GCP Migration
Multi-Cloud Migration
BIT Studios Application Migration Consulting Projects
View More Projects
BIT Studios Awards and Recognitions
Hear From Our Valued Clients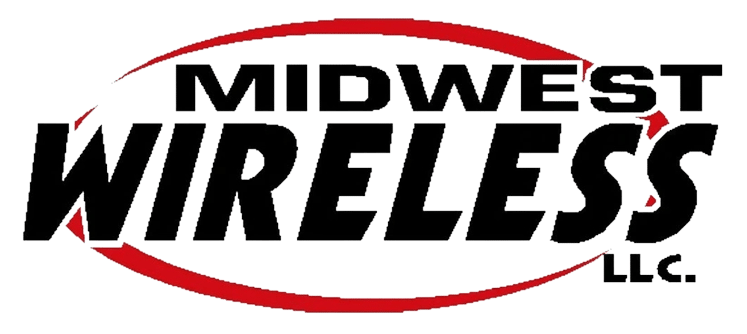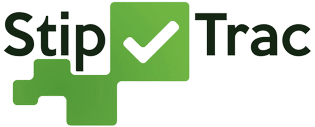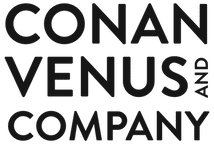 The platform was bug-free and boasted all the functionalities that the client required. The team handled all issues in a timely manner. Dynamic and capable, BIT Studios was easily able to pivot in new directions when needed, adjusting their workflow depending on the project's progress and budget.
Jeff and the BIT Studios' team build great systems that perform at scale. They are creative and strategic thinkers that add value not only to the product but also the commercialization of the business.
Midwest Wireless would recommend using BIT Studios to any organization with complex development projects or tasks… Not only was it a quick turnaround for such an important piece of the project, it came to us in a very complete condition… Our consultant returned with rave reviews of the BIT Studios resources, and the project managers were able to breathe easily throughout the process.
The platforms developed by BIT Studios received extremely positive feedback from stakeholders. Accessible and detailed, the team met the client's expectations because they spent a lot of time understanding their needs. Above all, they kept the client on track with their consistent progress updates.
Jeff's leadership was critical in driving the project forward, communicating to management the realities of our project's status, and visioning the opportunities and feature sets to improve our enterprise's efficiency.
I've worked with BIT Studios on developing a website for our company. They have always been helpful and found ways to get things done within our tight time and budget constraints. They are a joy to work with and have the expertise to get the job done!
Jeff has an amazing level of experience and knowledge in software development, business strategy and technology. He is a great person to work with. I would highly recommend Bit Studios for your next project.
Boasting exceptional design expertise, BIT Studios elevated the site's design and usability, resulting in an improvement in the site's speed, mobile performance, and online visibility. Leading a structured approach, the team used a project management tool to track and prioritize tasks efficiently.
Ensure business continuity by migrating apps with BIT Studios.
Navigate your migration journey with our expert consulting to ensure uninterrupted business processes.
The BIT Studios Advantage: Application Migration Excellence
Unrivaled Expertise
BIT Studios brings unparalleled knowledge in application migration services, ensuring seamless transitions of your business applications.
Tailored Solutions
We specialize in delivering customized solutions, meticulously aligning with your unique business processes and goals.
Proven Track Record
Our established history of success in the industry ensures reliable and effective migration of diverse business applications.
Holistic Approach
BIT Studios adopts a comprehensive approach to application migration services, addressing all facets of your business for optimal outcomes.
Strategic Insights
We offer strategic insights and guidance, empowering companies to leverage the full potential of their migrated business applications.
Commitment to Excellence
Our steadfast commitment to excellence ensures the delivery of premium application migration services, elevating your business to new heights.
Partnering with BIT Studios: Collaboration Models for App Migration Consulting
Navigating Our App Migration Consulting Process
At BIT Studios, our application migration services are flexible and tailored to meet our clients' unique needs, ensuring optimal performance and business continuity in every cloud migration process.
Initial Assessment
Our first step is to conduct a comprehensive assessment to understand the current state of your applications and infrastructure.
Evaluation of existing applications and workloads
Identification of migration goals and objectives
Analysis of technical requirements and constraints
Development of a preliminary application migration plan
Planning and Design
Post-assessment, we strategize and design tailored application migration strategies to facilitate a smooth transition to the cloud.
Detailed migration strategy formulation
Design of the target cloud architecture
Planning of resource allocation and scheduling
Definition of success criteria and performance metrics
Migration Execution
With a robust plan, we execute the migration, ensuring each application is optimally configured and compliant in the cloud environment.
Implementation of the application migration plan
Optimization of applications for the cloud platforms
Comprehensive testing for functionality and performance
Monitoring and resolving any migration issues promptly
Optimization and Management
Once migrated, we continually optimize applications to ensure peak performance and security within the cloud environment.
Regular performance monitoring and tuning
Management of security and compliance protocols
Continuous improvement of application functionalities
Proactive identification and resolution of potential issues
Post-Migration Review
Concluding the cloud migration process, we conduct a thorough review to ensure all objectives have been met and the applications yield the desired outcomes.
Verification of migration success against predefined criteria
Analysis of application performance and security post-migration
Review of the overall impact on business processes and outcomes
Gathering of feedback and refinement of application migration
A Selection of Industries We Serve
Real Estate
Healthcare
Telecommunications
Manufacturing
Business and Productivity
Insurance
Agriculture
Oil and Gas
Construction
Distribution
E-Learning
Automotive