SaaS Application Development Services
Proven SaaS Expertise Since 2015
For almost a decade, BIT Studios has provided top-tier SaaS application development services, developing innovative solutions for businesses worldwide. We're committed to elevating your digital journey through SaaS software solutions that address your unique challenges and propel your success.
SaaS (Software as a Service) applications are cloud-based software solutions accessed through the internet. BIT Studios has developed numerous SaaS solutions, eliminating on-premise installations and boosting business efficiency.
We Work With Global Brands
Comprehensive Suite of BIT Studios SaaS Development Services
Explore the expansive range of BIT Studios' SaaS app development services, tailored to propel your business into the digital frontier with efficiency and innovation.
SaaS Application Development Services
Custom SaaS Development
SaaS Product Development
Multi-tenant Architecture Development
SaaS App Modernization
SaaS UI/UX Design
SaaS Mobile App Development
SaaS Cloud Migration
SaaS Security Solutions
SaaS Consulting Services
SaaS Application Strategy
SaaS Idea Productization
Digital Transformation Consulting
SaaS Maintenance and Support
SaaS Performance Optimization
SaaS Application Maintenance
SaaS Testing and QA
Few of the SaaS Systems We Build
Dive into the diverse range of SaaS software we develop, tailored to meet the distinct needs of various industries and functions.
Custom SaaS
HR Software
LMS (Learning Management Systems)
Billing Solutions
Supply Chain Software
Ecommerce Solutions
Manufacturing Software
ERP Systems
EHR Systems
CRM Software
Task Management Software
Asset Management Software
Fleet Management Software
Customer Service Solutions
Project Management Tools
Time Tracking Software
Document Management Software
Real Estate Software
Unlocking Business Potential with BIT Studios SaaS Solutions
Partner with BIT Studios for SaaS app development to enjoy these business benefits:
Experience SaaS excellence with BIT Studios!
We harness the latest in SaaS technology, ensuring your application stays ahead of the curve.
Why BIT Studios Is Your Ideal SaaS App Development Partner
Choosing the right partner for SaaS application development partner is a critical decision. Here's why BIT Studios stands out from the rest.
Building SaaS Apps Since 2015
Our years of experience ensure that we avoid common pitfalls and adhere to best practices.
Proven Track Record
Having developed dozens of SaaS apps, BIT Studios has a rich portfolio that can testify to the quality of their work.
Customized SaaS Solutions
BIT Studios ensures that the product is functional and aligned with the client's vision and business objectives.
Updated with Latest Technologies
BIT Studios keeps up with the latest technology to ensure that the SaaS applications they develop are future-ready.
Moments of Pride: BIT Studios Awards
Hear It Straight from Our Satisfied Customers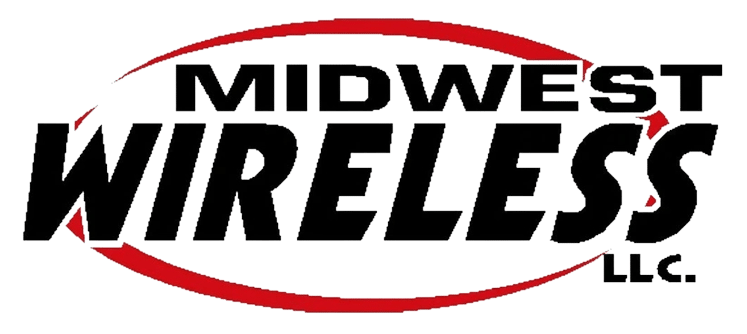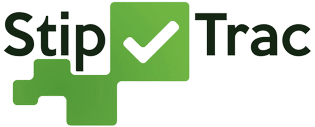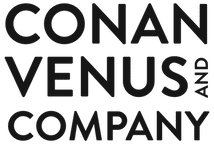 Jeff and the BIT Studios' team build great systems that perform at scale. They are creative and strategic thinkers that add value not only to the product but also the commercialization of the business.
The platform was bug-free and boasted all the functionalities that the client required. The team handled all issues in a timely manner. Dynamic and capable, BIT Studios was easily able to pivot in new directions when needed, adjusting their workflow depending on the project's progress and budget.
Jeff has an amazing level of experience and knowledge in software development, business strategy and technology. He is a great person to work with. I would highly recommend Bit Studios for your next project.
Jeff's leadership was critical in driving the project forward, communicating to management the realities of our project's status, and visioning the opportunities and feature sets to improve our enterprise's efficiency.
I've worked with BIT Studios on developing a website for our company. They have always been helpful and found ways to get things done within our tight time and budget constraints. They are a joy to work with and have the expertise to get the job done!
Midwest Wireless would recommend using BIT Studios to any organization with complex development projects or tasks… Not only was it a quick turnaround for such an important piece of the project, it came to us in a very complete condition… Our consultant returned with rave reviews of the BIT Studios resources, and the project managers were able to breathe easily throughout the process.
The platforms developed by BIT Studios received extremely positive feedback from stakeholders. Accessible and detailed, the team met the client's expectations because they spent a lot of time understanding their needs. Above all, they kept the client on track with their consistent progress updates.
Boasting exceptional design expertise, BIT Studios elevated the site's design and usability, resulting in an improvement in the site's speed, mobile performance, and online visibility. Leading a structured approach, the team used a project management tool to track and prioritize tasks efficiently.
A Peek Into Our SaaS Software Portfolio
View More Projects
Partner with BIT Studios!
Let our expert team maximize your operational efficiency through an exceptional SaaS solution.
Our Proven SaaS Development Methodologies
Here are the proven methodologies we employ to deliver cutting-edge SaaS applications tailored to your business needs.
How BIT Studios Engineers SaaS Applications
Below is our typical SaaS development process, designed to seamlessly transform your software vision into a robust, scalable solution. The order may change based on the development methodology you chose.
Idea and Market Validation
Conceptualization: The BIT Studios team deeply understands your business's specific problems and challenges.
Market Research: We'll identify your target audience and analyze competitors to discover your unique space.
Feedback: We always maintain an open line of communication, ensuring our direction aligns with your feedback.
Planning
Features and Requirements: We'll outline every feature your application requires.
Technical Architecture: With a keen eye on the future, BIT Studios chooses a technology stack that ensures longevity and scalability.
Budget and Timeline: Our team provides a clear estimate of both time and budget, ensuring no surprises down the line.
Design
Wireframing: Our initial sketches focus on an intuitive user flow that mirrors your business processes.
UI/UX Design: Our design team crafts aesthetic interfaces, prioritizing user experience.
Prototype: Experience your vision come to life with our clickable prototype, letting you navigate the app before development begins.
Development
Setup Environment: With our robust infrastructural setup, we ensure a seamless transition from development to deployment.
Coding: Our developers, dedicated to realizing your vision, construct the application to the highest standards.
APIs and Integrations: BIT Studios ensures your app communicates smoothly with essential third-party services.
Testing
Unit Testing: Every component we build undergoes rigorous testing to ensure its performance.
Integration Testing: We make sure the pieces of your app work in harmony.
User Acceptance Testing (UAT): We'll have real users test the application, ensuring it meets real-world demands.
Bug Tracking: We swiftly identify and address any hiccups with top-notch tools.
Deployment
Staging: BIT Studios first previews your application in a staging environment, ensuring a seamless real-world transition.
Final Checks: Before unveiling your app, we double-check every nook and cranny.
Go Live: With your approval, we set your application free, ready to conquer the market.
Maintenance and Iteration
Monitoring: Day or night, BIT Studios keeps a watchful eye, ensuring top-tier application performance and uptime.
Feedback Collection: We believe in growth. By continuously gathering user feedback, we ensure your app stays ahead.
Regular Updates: Stay updated, always. From bug fixes to new features, we've got you covered.
Scale: As your success skyrockets, BIT Studios is right by your side, ready to scale up as needed.
The Powerhouse Tech Stack Behind Our SaaS Apps
Explore the robust and cutting-edge technologies that power BIT Studios' SaaS software development services, laying the foundation for scalable and efficient solutions.
How To Partner With BIT Studios
At BIT Studios, we offer a variety of collaboration approaches, allowing you to select the one that best aligns with your project's unique needs.
A Few Of The Industries We Serve With Our SaaS Expertise
Delving deep into diverse sectors, here are just a few of the industries BIT Studios proudly serves.
Real Estate
Healthcare
Telecommunications
Manufacturing
Productivity
Insurance
Agriculture
Oil and Gas
Construction
Distribution
E-Learning
Automotive