Enterprise Application Development Services
Over 30 Years of Pioneering Enterprise Application Solutions
Since 1990, BIT Studios has been delivering state-of-the-art enterprise application development services that redefine business excellence. Leveraging our seasoned team of developers and the latest technologies, we develop enterprise software solutions that are robust and scalable, ensuring seamless integration and optimized business operations.
Enterprise application development services focus on creating large-scale, complex software solutions designed to meet the multifaceted needs of businesses. As a leading enterprise app development company, BIT Studios tailors these solutions to ensure they're adaptable and aligned with each client's specific objectives and industry demands.
A Showcase of Trust: Our Partner Companies
BIT Studios Enterprise Application Development Services
Custom Enterprise Application Development
Enterprise Integration
Application Integration
Data Integration
Enterprise Application Design
Enterprise Application Architecture Design
Enterprise Application UI Design
Enterprise Application UX Design
Support and Maintenance
Enterprise Application Support Services
Enterprise Application Management
Enterprise Application Testing
Enterprise Consulting and Planning
Enterprise Application Consulting
Enterprise Application Planning
Ready to uncover your competitive edge?
BIT Studios provides a suite of enterprise app development services that carve out your niche in the market.
Why BIT Studios Stands Out in Enterprise App Development Services
We consistently shine in delivering app solutions, seamlessly merging technological advancements with tangible business needs. Here are the reasons we emerge as one of the leading enterprise application development companies:
Over three decades of experience make BIT Studios the go-to for complex app challenges.
We leverage cutting-edge technology for custom enterprise software.
Quality and reliability define our enterprise app development services.
Our skilled developers prioritize both security and efficiency in every project.
Merging actionable insights with technical expertise, we set the industry standard.
Each custom enterprise software solution aligns with your business requirements.
BIT Studios Journey of Excellence: Our Awards & Recognitions
A Peek Into Our Enterprise App Development Projects
View More Projects
Authentic Feedback from BIT Studios Esteemed Clients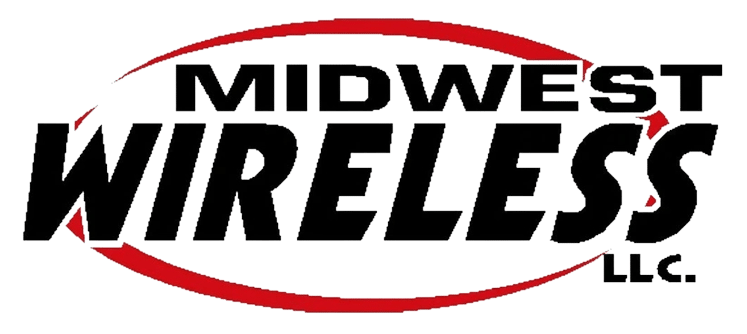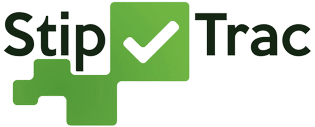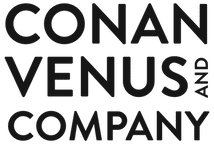 Jeff's leadership was critical in driving the project forward, communicating to management the realities of our project's status, and visioning the opportunities and feature sets to improve our enterprise's efficiency.
The platform was bug-free and boasted all the functionalities that the client required. The team handled all issues in a timely manner. Dynamic and capable, BIT Studios was easily able to pivot in new directions when needed, adjusting their workflow depending on the project's progress and budget.
Jeff has an amazing level of experience and knowledge in software development, business strategy and technology. He is a great person to work with. I would highly recommend Bit Studios for your next project.
I've worked with BIT Studios on developing a website for our company. They have always been helpful and found ways to get things done within our tight time and budget constraints. They are a joy to work with and have the expertise to get the job done!
Midwest Wireless would recommend using BIT Studios to any organization with complex development projects or tasks… Not only was it a quick turnaround for such an important piece of the project, it came to us in a very complete condition… Our consultant returned with rave reviews of the BIT Studios resources, and the project managers were able to breathe easily throughout the process.
The platforms developed by BIT Studios received extremely positive feedback from stakeholders. Accessible and detailed, the team met the client's expectations because they spent a lot of time understanding their needs. Above all, they kept the client on track with their consistent progress updates.
Jeff and the BIT Studios' team build great systems that perform at scale. They are creative and strategic thinkers that add value not only to the product but also the commercialization of the business.
Boasting exceptional design expertise, BIT Studios elevated the site's design and usability, resulting in an improvement in the site's speed, mobile performance, and online visibility. Leading a structured approach, the team used a project management tool to track and prioritize tasks efficiently.
Transition smoothly with our expert enterprise software development services, tailored to fit your business perfectly.
Our Strategic Collaboration Frameworks for Enterprise Application Development
Leading-Edge Technological Proficiency at BIT Studios
Seamless Transition: The BIT Studios Enterprise Application Development Process
Our approach embodies a comprehensive enterprise application services strategy, ensuring impeccable software quality that perfectly aligns with your unique needs, all while providing the adaptability to fit within your chosen methodology.
Requirement Gathering
As a reputable enterprise software development company, BIT Studios commences by conducting an in-depth analysis of your existing business processes and infrastructure to clearly outline the requisite specifications for your enterprise apps.
Design & Planning
Leveraging our extensive experience in enterprise mobile application development, we devise a blueprint that harmonizes user-experience with the core objectives of your business, ensuring an intuitive and robust design.
Development Phase
Our skilled developers harness state-of-the-art technologies to create a sophisticated platform, integrating necessary features and functionalities that seamlessly blend with your business infrastructure.
Quality Assurance
To ensure an error-free product, BIT Studios deploys meticulous quality checks, emphasizing both the stability and functionality of the developed application, ensuring it meets the highest standards of enterprise software development.
Deployment
In this stage, we transition the enterprise apps from the development environment to a live setting, implementing them into your existing business processes with utmost precision and efficiency.
Maintenance & Support
BIT Studios' commitment extends beyond just development; we offer continuous support, encompassing updates, enhancements, and software integration services that keep your application aligned with evolving business demands.
Feedback & Iterations
Emphasizing a client-centric approach, we regularly gather feedback and make iterative adjustments, ensuring the developed solution continually aligns with your business strategies and market trends.
Scaling & Upgrading
Recognizing the dynamic nature of business infrastructure, we facilitate seamless scaling and upgrading, fostering a fluid and adaptive enterprise app development ecosystem that grows with your business.
Serving a Spectrum of Industry Verticals
At BIT Studios, our expertise in custom enterprise software development enables us to cater to a diverse range of industries, adapting solutions to each domain's distinct challenges and opportunities.
Real Estate
Healthcare
Telecommunications
Manufacturing
Business and Productivity
Insurance
Agriculture
Oil and Gas
Construction
Distribution
E-Learning
Automotive