Custom Web Apps We Build at BIT Studios
Working with BIT Studios gives you access to talented software developers. Our team members are adept at PHP, Python, Java, and React. Here are the web app development services we offer.
Web Portals
Web portals allow you to stay in touch with your customers, clients, and employees. We can create secure corporate portals based on your needs.
Progressive Web Apps (PWAs)
If you do not have a PWA yet, you're missing out! But do not fret, BIT Studios is here to help! We can build you a web application that you can use like a native mobile application.
E-commerce Solutions
BIT Studios has helped many clients build their online stores. We help businesses make their products more accessible.
Cross-Platform Apps
Cross-platform apps enable your business to reach a wider audience. We will ensure that your web applications are intuitive and feature-rich.
Customer Relationship Management (CRM) Systems
We build CRM systems that empower you to turn data into insights. Our solutions can help you make informed decisions.
Enterprise Resource Planning (ERP) Systems
We build customizable and scalable software. You can use it from billing and invoicing to the payroll to inventory management. We have a reputation for building bespoke web systems. We don't make "one size fits all" solutions.
Need a technology partner to build your custom web applications?
Our Custom Web Application Development Process
Here at BIT Studios, we follow a systematic process for web application development. This is a tried and tested process and has given us countless positive outcomes.
Requirement Analysis
The best way to develop a custom web application is by understanding your business. You also need to know your users and your goals. That's why we start each project with a thorough analysis of what you need and how you'll use it. This way, we can create a solution that works for you.
What Happens in Requirement Analysis?
Familiarization with the business
Knowing the target users
Researching business goals
Consulting and Planning
We will work with you to understand your goals for your website. Then, we will help you develop a plan that meets those goals. We will guide you through the process of choosing the right technology. Next, we will help you pick a design that will be easy to use and appealing to your audience.
Consulting and Planning Checklist
Develop a plan
Choose the best technology
Select an appealing design
Front-End Development
In this step, we'll make sure the custom web app is easy to use, with a clean design and intuitive interface. We'll also ensure that your site is responsive. This means it will fit any screen size. 
The Focus of Front-End Development
Design
User interface
Site responsiveness
Back-End Development
The back end of a web app is where all the magic happens. Without it, your site is like a shell—a pretty face with no brains. Back-end development includes checking there are no security issues in the code.
The Focus of Back-End Development
Servers
Databases
Application Programming Interface (APIs)
Quality Assurance and Testing
We do a thorough review of your application's code, as well as its functionality. We'll also test it on different devices and browsers. This way, you know it will work like a charm across all platforms.
BIT Studios' QA and Testing Process
Review of the app code
Checking the app's functionalities
Testing on various platforms
Software Deployment and Maintenance
We've worked hard to build a web app that exceeds your expectations, but it's not done until we get it live. We'll help you set up your app on your servers, and make sure it runs for years to come. We'll also provide ongoing support if you need us.
Deployment and Maintenance Procedure
Final checks
Setting up servers
Continuous support
Industries We Provided With Our Custom Web Development Services
We've worked with companies from all kinds of industries. We're your go-to web application development company, no matter what industry you're in.
Healthcare
We know how important it is to provide your patients with the best possible experience. BIT Studios will make sure that you have the tools you need to do so.
E-commerce
We've helped businesses develop custom web applications. We built online stores where you can sell products and services around the world. We build websites that allow customers to browse, check out, and pay for their purchases.
Education
We developed web applications that help teachers and students. We've also created systems that allow professors to reach out to students. Be it by text or email, to make sure they know what they need to do next.
Real Estate
We've helped companies in the real estate industry build their own websites. The custom web applications helped them do their jobs better. We know what it takes to create easy-to-use solutions to help you manage your business.
Insurance
The insurance industry is full of risks. BIT Studios help mitigate risks. How? We ensure that your web applications are safe and secure. 
Banking and Finance
We have built custom payment gateways. BIT Studios has created intuitive user interfaces that support business processes.
Custom Web and Mobile App Development Services at BIT Studios
29+ Years of Experience
With our experience, we're able to deliver a web application that is engaging and easy to use.
Process
We know what it takes to make your project develop without a hitch. We pioneered the UX-first rapid prototyping approach.
Review on Clutch
We've got a 4.9 out of 5-star Clutch rating, which means you can rest assured that your business will be in good hands.
100+ Enterprise Projects
We know what works and what doesn't when it comes to custom web app development. Through the years, we have completed seamless and scalable web apps.
Why Trust BIT Studios as Your Custom Web Application Development Company
We can't say we are the best custom software development company without giving proof. Here are the reasons you should trust BIT Studios.
Reasonable Rates
We don't overcharge you for our work. BIT Studios delivers high-quality results on time and within your budget.
Clients and Portfolio
Our portfolio as a web app development company is full of satisfied clients. They love working with us!
Secure and Compliant
We have extensive experience in enterprise-level custom web application development. We make sure your web app is up to date with the latest security standards.
Programming Languages
We have a team of developers who are well-versed in various programming languages. We understand the importance of choosing the right language for your app.
What Our Clients Say
Outsourcing Models for our Custom Web Application Development Services
Fixed Price
In the Fixed Price outsourcing model, we will choose an agreed-upon cost. Then, we deliver high-quality results on time and within budget.
Outstaffing
In the Outstaffing outsourcing model, you will work with our team members. You will meet daily to discuss progress, issues, and roadblocks.
Time and Materials
The Time and Materials outsourcing model means you only pay for the work we complete. The prices adjust up or down. It depends on what's involved in producing your project in a given timeframe.
Team Augmentation
Having dozens of developers working on different projects don't always produce good results. We'll pull together a software development team to work alongside your in-house team.
Reach Out To Start Developing a Custom Web Application
Custom Web Application Development FAQs
What Differentiates Simple and Complex Web Applications?
There are many ways to measure the complexity of a web application. But we use two metrics: how much data it can store and how many users it can support.
The more data an application stores, the more complex it becomes. As data size grows, so is the need for more resources to manage that data.
We also look at the number of users an application supports as a measure of how complex it is. The more features your app offers and the larger its user base grows, the more code you'll need. When it comes down to it though: simplicity matters most!
What Is a Custom Web Application?
A custom web application is a web app built specifically for your business. The developers will tailor it to fit your needs. You'll have direct access to the developer to make any changes or updates as needed.
What Can a Custom Web Application Do for Your Business?
A custom web application can do anything you'd like it to do. At BIT Studios, we're happy to help you! We can do the web development projects that you've always wanted.
Our web app developers will work with you every step of the way. From brainstorming ideas through design and development, to launch and maintenance. We'll be there every step of the way, so we can make sure that your app is exactly what you need—and nothing less! It is also important to note that BIT Studios isn't just a web development company. We also develop mobile apps.
What Are the Types of Web Applications?
There are three types of web applications: client-server, client-side, and server-side.
Client-server applications are the most common type of web application. This is because they're easy to create and maintain. Client-server applications are also known as "thin" applications. A thin application is one that runs in a browser window on a client machine and relies on a server for processing.
Client-side applications run on the user's machine. These apps don't need to communicate with a server to function. You can use them for interactive forms or games. They don't rely on heavy processing or large amounts of data. So, they're not ideal for all types of applications.
Server-side applications run on servers instead of on users' machines. This means that they can handle much larger workloads than client-side apps. They also need greater resources from your hosting provider. So, you'll need to plan if you decide to use one!
How Much Does It Cost to Build a Custom Web Application?
That's a great question! The answer is it depends.
It depends on a lot of things. What kind of features do you want? What kind of design do you want? Do you want an app that is compliant with the Americans with Disabilities Act (ADA)? Do you need to make sure that your app works in every browser? Will it be available on mobile devices? Are there any security concerns we should be aware of?
All these questions affect the cost and timeline for building an app. This is why it's important to get the answers from your custom web application development company. You might think that building an app will only take a few weeks or even months. But if you don't consider all the factors, this could end up costing you much more than expected.
Our Custom Web App Development Solutions
Mineral Investments Portal
This is a mineral investments portal for our client Eckard Enterprises. It allows users to manage their energy assets quickly. It is easily accessible via a mobile app or a web portal.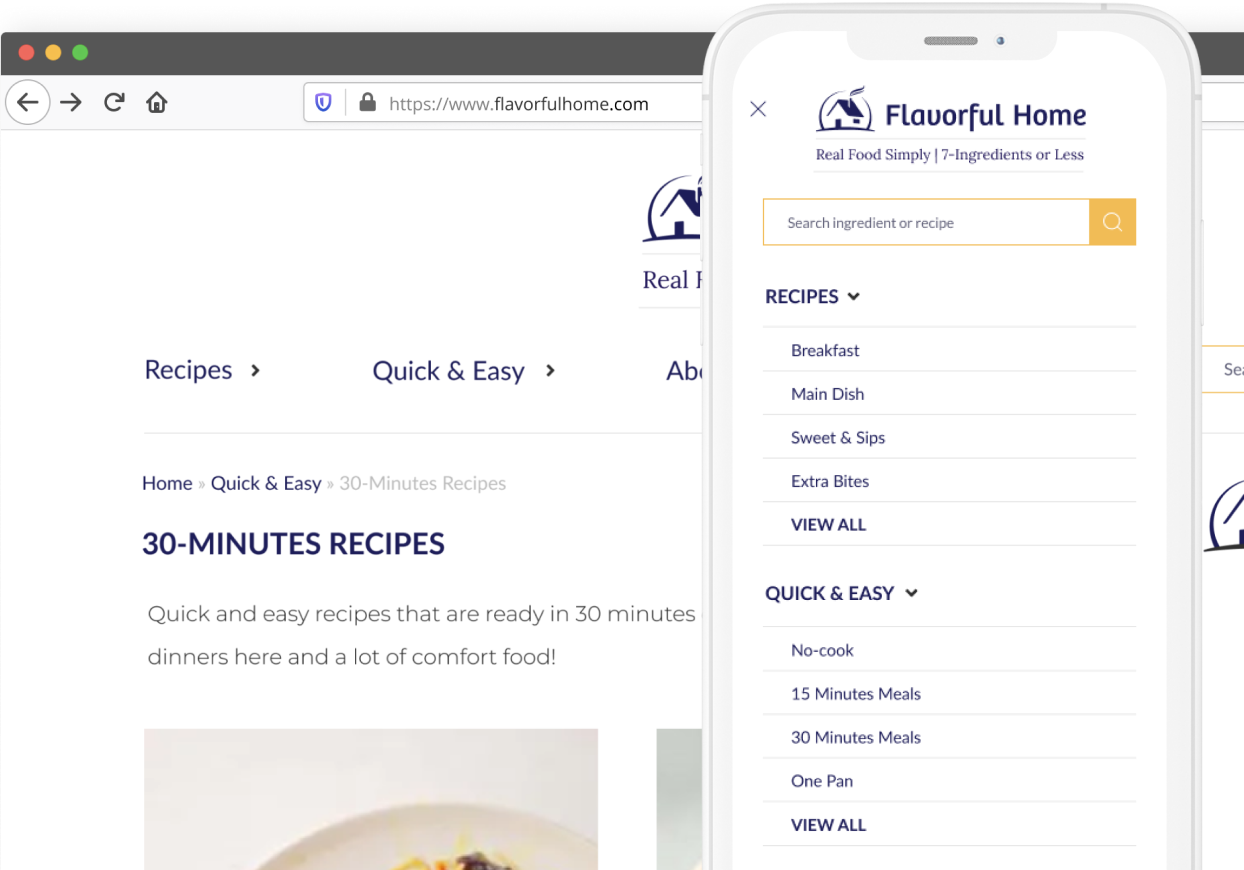 Food Blogger Recipe Site
We provided a custom web development solution for a food blogger. We did it via a custom WordPress website that's consistent with the client's branding. We were able to deliver a high-performance and secure site.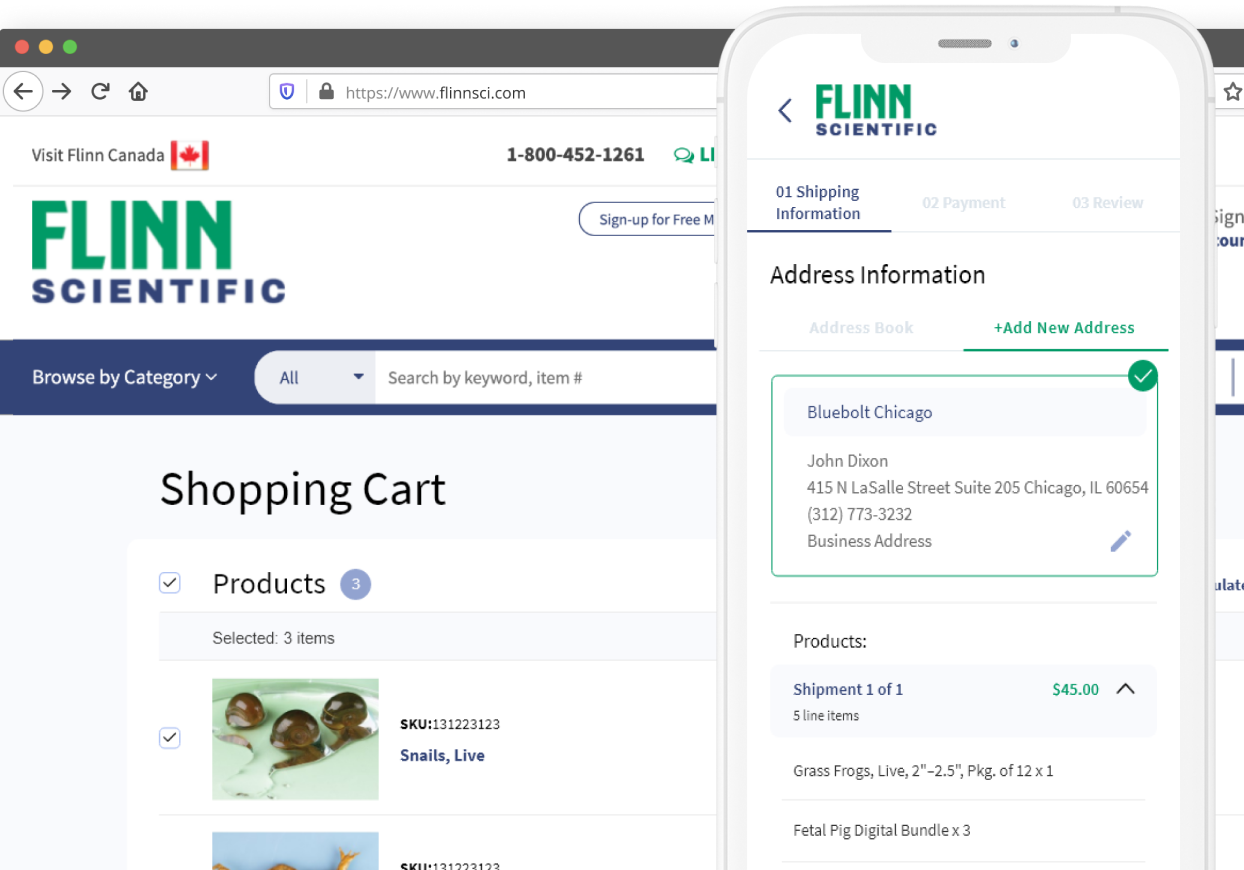 eCommerce for Scientific Supplies
We upgraded the existing ecommerce site of Flinn Scientific. The new site improved our client's sales and engagement. It's all because of our UX-first rapid prototyping process.