Custom web design services operate by creating tailor-made website solutions to suit an individual client's needs and brand identity. At BIT Studios, we leverage our extensive experience and cutting-edge technologies to deliver uniquely crafted designs. We ensure your website stands out, functions flawlessly, and perfectly aligns with your business goals.
Highlights on Our Web Design Projects


Portal / Mobile App
Custom Web Design for Energy Asset Management Portal
As a premier custom web design company, BIT Studios showcased its expertise with ECKARD Enterprises' project. We delivered a web and mobile portal that revolutionized energy asset management. The blend of real-time collaboration tools and innovative design truly sets it apart.
Open Сase Study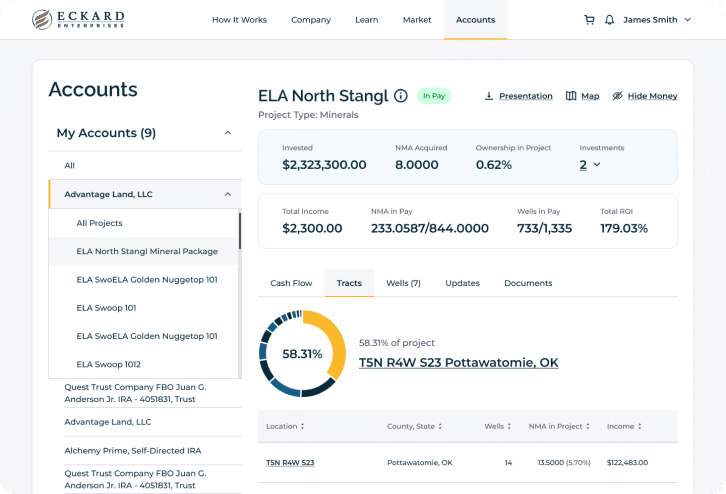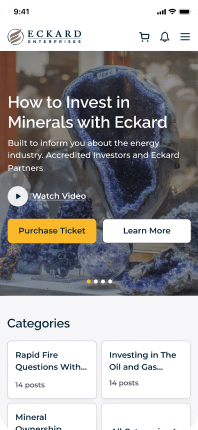 LinkLogiq – SaaS Solutions for Cloud-based Dispatching, Accounting, and Dumpster/Asset Tracking
Professional Custom Web Design for Dumpster Management
BIT Studios partnered with LinkLogiq, a pioneering startup in the Roll-Off Dumpster Management sector. We designed and developed a Cloud-Based SaaS solution to address their unique operational challenges, integrating user-centric features and tools that elevated their industry standards.
Open Сase Study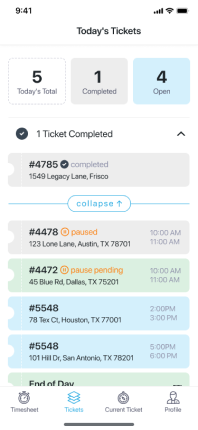 Software as a Service
Custom Web Design for Real Estate Wire Fraud Prevention
BIT Studios, a top custom web design firm, crafted a solution for CertifID to combat wire fraud. We devised a state-of-the-art platform blending impeccable design with heightened security, setting a new standard in real estate safety.
Open Сase Study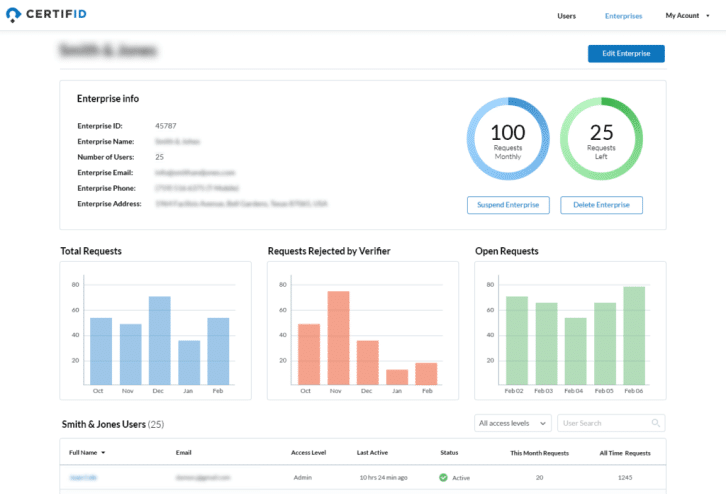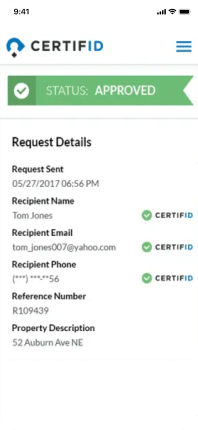 Web Portals & Mobile Apps
Custom Website Design for Loan Management Portal
As an esteemed custom web design company, BIT Studios innovated for Stip Trac, an auto dealer startup. Addressing the industry's inefficiencies in managing secondary loans, we developed a comprehensive solution with a mobile app, dealer management portal, and admin portal.
Open Сase Study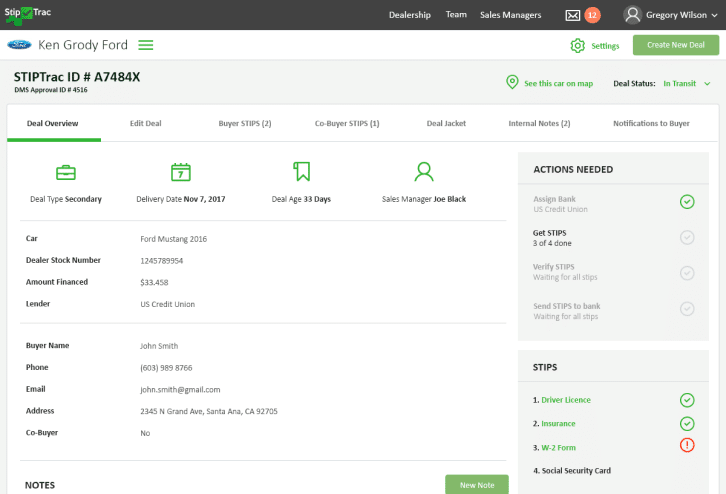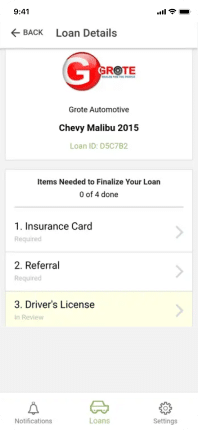 Custom Web Page Design for Food Blog Site
BIT Studios delivered exceptional web design for Flavorful Home, a prominent food blogger. Tasked with developing a WordPress site, we went beyond the conventional and infused SEO optimization with a precise information design architecture.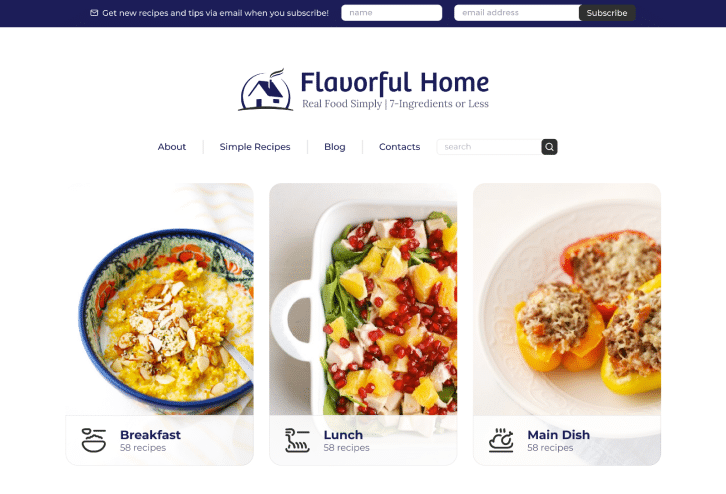 BIT Studios Custom Web Design Services
At BIT Studios, we understand that a solid online presence is crucial in today's digital age. Our expertise and track record have equipped us with the knowledge and tools to bring your web design vision to life.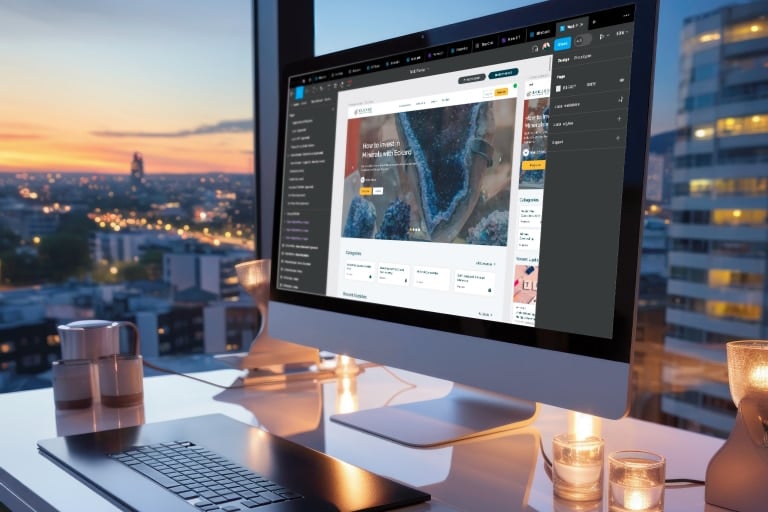 Elevate your digital presence by revitalizing outdated websites with our custom redesign services. Our proficient team ensures the revamped sites resonate with your brand and have a design structured to enhance user interaction and engagement.
Holistic Design Assessment
Modernization
Performance Optimization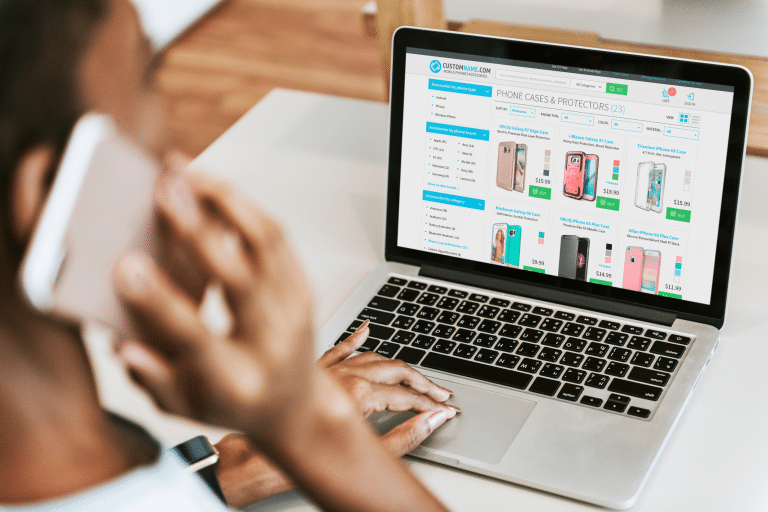 Custom eCommerce Website Design
Venture beyond mere aesthetics with our custom eCommerce web design services. BIT Studios creates online stores that provide seamless user experiences from initial browsing to final checkout.
User-Centric Design
Integration of Secure and Seamless Transactions
Optimized Product Showcases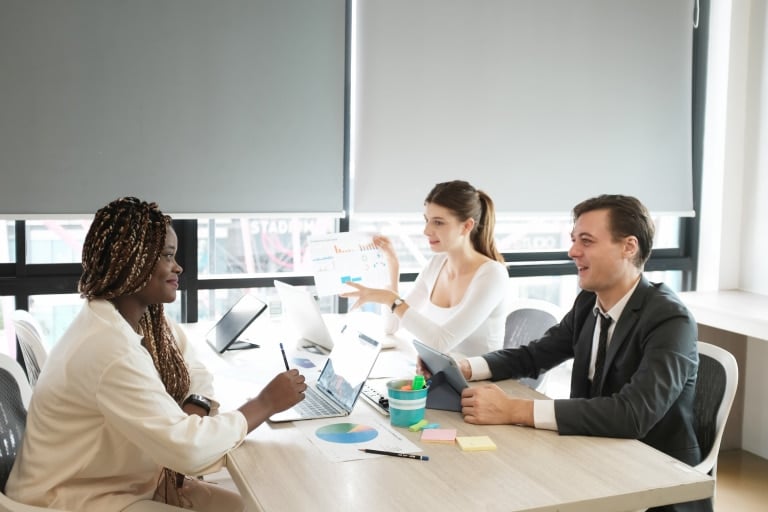 Web Design Consulting
We offer an extensive portfolio and strategic insights to align your web goals with actionable and distinct custom web design strategies. We can guide you in achieving a web presence that aligns with your objectives.
Strategic Design Insight
Brand Alignment
Structured and Feasible Design Plans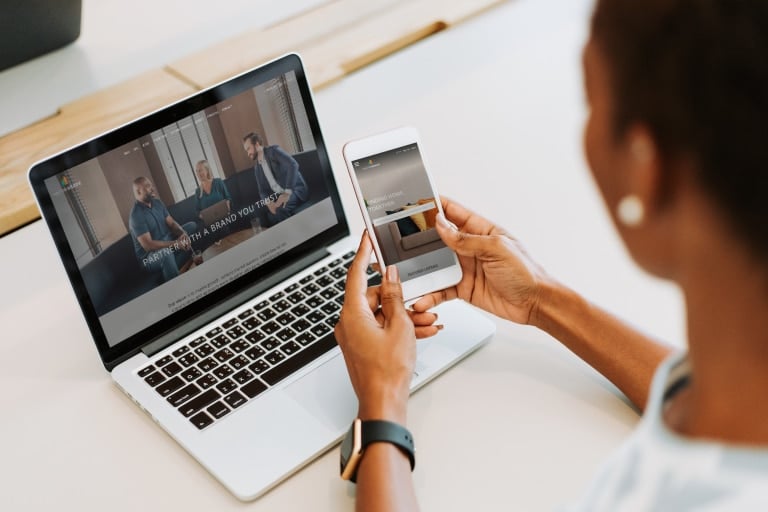 Delve into responsive web design with our custom services that ensure your website's smooth performance across desktops, tablets, and mobile devices. We prioritize user engagement and retention by providing a seamless and consistent experience, irrespective of the device used.
Cross-Platform Compatibility
User-Friendly Interfaces
Performance Tuning
Specialized Web Design Solutions We Offer
Custom Web Design
PWA Design
SaaS Design
Marketplace Design
Unlock your web design's potential with BIT Studios.
Our expert designers will help you craft the right design for your business goals.
Why Invest in Custom Web Design Services
In today's competitive digital landscape, a one-size-fits-all approach simply doesn't cut it. Discover why investing in custom web design services can be the game-changer your brand needs.
What Clients Say About BIT Studios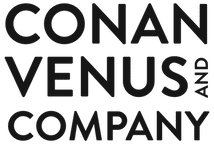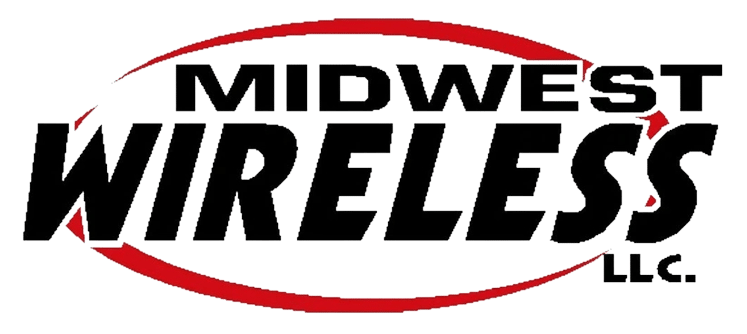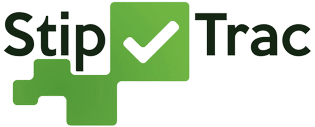 Boasting exceptional design expertise, BIT Studios elevated the site's design and usability, resulting in an improvement in the site's speed, mobile performance, and online visibility. Leading a structured approach, the team used a project management tool to track and prioritize tasks efficiently.
Midwest Wireless would recommend using BIT Studios to any organization with complex development projects or tasks…. Not only was it a quick turnaround for such an important piece of the project, it came to us in a very complete condition…. Our consultant returned with rave reviews of the BIT Studios resources, and the project managers were able to breathe easily throughout the process.
Jeff has an amazing level of experience and knowledge in software development, business strategy and technology. He is a great person to work with. I would highly recommend Bit Studios for your next project.
Jeff's leadership was critical in driving the project forward, communicating to management the realities of our project's status, and visioning the opportunities and feature sets to improve our enterprise's efficiency. Subsequently, I've worked with Jeff on a variety of technology-related projects and I'm very pleased with all outcomes. I endorse Jeff / BIT Studios and wholeheartedly recommend them.
I've worked with BIT Studios on developing a website for our company. They have always been helpful and found ways to get things done within our tight time and budget constraints. They are a joy to work with and have the expertise to get the job done!
Jeff and the BIT Studios' team build great systems that perform at scale. They are creative and strategic thinkers that add value not only to the product but also the commercialization of the business.
The platform was bug-free and boasted all the functionalities that the client required. The team handled all issues in a timely manner. Dynamic and capable, BIT Studios was easily able to pivot in new directions when needed, adjusting their workflow depending on the project's progress and budget.
The platforms developed by BIT Studios received extremely positive feedback from stakeholders. Accessible and detailed, the team met the client's expectations because they spent a lot of time understanding their needs. Above all, they kept the client on track with their consistent progress updates.
Awards and Recognition of BIT Studios
Unhappy with your current web design?
Let BIT Studios help you create a web design that mirrors your business goals.
Our Collaboration Approach in BIT Studios
Custom Web Design Methodologies We Use
At BIT Studios, we pride ourselves on our approach to web design, placing our clients and their users at the heart of our creative process. Here's a deep dive into the methodologies we employ:
BIT Studios Custom Web Design Process
At BIT Studios, we've created a custom web design process that interweaves creativity with functionality. As every project is unique, please note that the exact process might vary depending on the specific methodology chosen for your project.
Discovery & Research
The foundation of our custom web design process involves a deep dive into your brand, audience, and industry landscape.
In-depth market research and competitor analysis.
User persona creation to understand your target audience.
Setting clear objectives and goals for the custom website.
Design & Prototyping
As a leading custom web design firm, we prioritize aesthetics and user experience, crafting designs that echo your brand identity.
Creation of wireframes and design mockups
Interactive prototyping to visualize the user journey
Feedback loops and revisions to ensure design alignment with your vision
Web Development & Integration
Our web development phase ensures the design is translated into a functional, responsive, and search engine-friendly site.
Clean and efficient coding practices
Seamless integration with CRMs, payment gateways, or any other required systems
Optimization for search engines to ensure visibility and reach
Testing & Quality Assurance
We don't launch until we're confident that every site element works flawlessly across devices and browsers.
Comprehensive functionality and compatibility tests
Performance checks to ensure fast loading speeds
Iterative fixes based on testing outcomes
Launch & Support
Beyond the site's launch, we offer continuous support to ensure optimum performance.
Final checks before making the site live
Ongoing maintenance and support services
Periodic audits to ensure alignment with evolving web standards
Web Design Technologies and Tools We Use
Some Sectors Benefiting from Our UX Research
Telecommunications
Healthcare
Insurance
Construction
Productivity
Real Estate
Manufacturing
Agriculture
E-Learning
Oil and Gas
Distribution
Automotive
---
Frequently Asked Questions
How long does designing custom websites take?
The duration of a web design project varies based on the complexity, features, and specific requirements of the new custom website. A straightforward design takes a few weeks, while more intricate websites span several months.
When you partner with BIT Studios, our team of expert web developers and designers ensures a streamlined process. Here's why working with us is beneficial:
Experienced Custom Web Designer: Our designers are adept at crafting compelling design concepts, accelerating the ideation phase.
Dedicated Team: Our designing and development team has a proven track record of efficiently turning these concepts into functional, high-performing websites.
Collaborative Approach: We prioritize constant communication, ensuring that feedback or changes are addressed promptly and keeping the project on track.
So, while the timeframe can vary, partnering with our custom web design company ensures a smooth, efficient, and high-quality web design journey from start to finish.
How much does custom web design cost?
The cost of custom web design can vary widely based on several factors. When partnering with a custom web design agency like BIT Studios, here's what to consider:
Depth and Complexity: Unlike a standard website template, a custom design caters to your business needs. The more intricate the features you desire, the more time and resources it requires.
Agency Expertise and Reputation: Established agencies with a strong portfolio and proven track record might charge more than newer or less-known companies.
Ongoing Maintenance and Updates: Beyond the initial design and development, consider the costs of regular updates, security maintenance, and other backend services.
Third-party Integrations: Need more integration with specific third-party tools? These can influence the overall cost of the project.
You can get a free initial consultation from BIT Studios if you need a precise cost estimate. Our professionals can help you find the best pricing for your business needs.