Smoke Testing Services
Proudly Safeguarding Software Launches for 20+ Years
With over two decades of proven expertise, BIT Studios has expertly defended software projects with adept smoke testing services. Our seasoned QA team utilizes top-tier techniques to deliver unwavering, vital early-stage software testing with precision and reliability.
Smoke testing involves preliminary tests to ensure that a software build's major functionalities operate correctly. At BIT Studios, our experienced software testers specialize in high-quality smoke testing, ensuring your software applications are robust and ready for deeper, more specific testing phases.
Valued Partners in Progress
BIT Studios Smoke Testing Services
At BIT Studios, we ensure every software interaction is flawless from the first click. Delve into our suite of testing solutions, tailored for optimal software reliability.
Smoke Testing Services
Functional Smoke Testing
API Smoke Testing
Smoke Testing Consulting
Smoke Testing Outsourcing
Microservices Smoke Testing
Platform-Specific Smoke Testing
Web Application Smoke Testing
Mobile Smoke Testing
Desktop Application Smoke Testing
Cloud Platform Smoke Testing
Smoke Testing Strategies
Manual Smoke Testing
Automated Smoke Testing
Explore unparalleled assurance with every code release.
Dive into our services, where we nurture, validate, and transcend your software visions, ensuring every benchmark is surpassed.
Why BIT Studios Leads in Delivering Reliable Smoke Testing Services
Find out why BIT Studios stands out in software smoke testing, championing excellence and precision in every project.
100+ Enterprise Projects Completed
4.9 Rating on Clutch
Cost-Effective, Risk-Free Process
Trusted by Fortune 500 and Startups
Awards and Distinctions: Celebrating Our Industry Impact
Precision Projects: Smoke Testing Highlights by BIT Studios
Web & Desktop App
Development
Smoke Testing for a Global Test and Measurement Products Provider
For Withstand, BIT Studios developed a cloud-based SaaS solution enabling seamless data management and remote testing. Our smoke testing service ensured the software's reliable integration with Withstand instruments, guaranteeing smooth remote operations for global clients.
Open Сase Study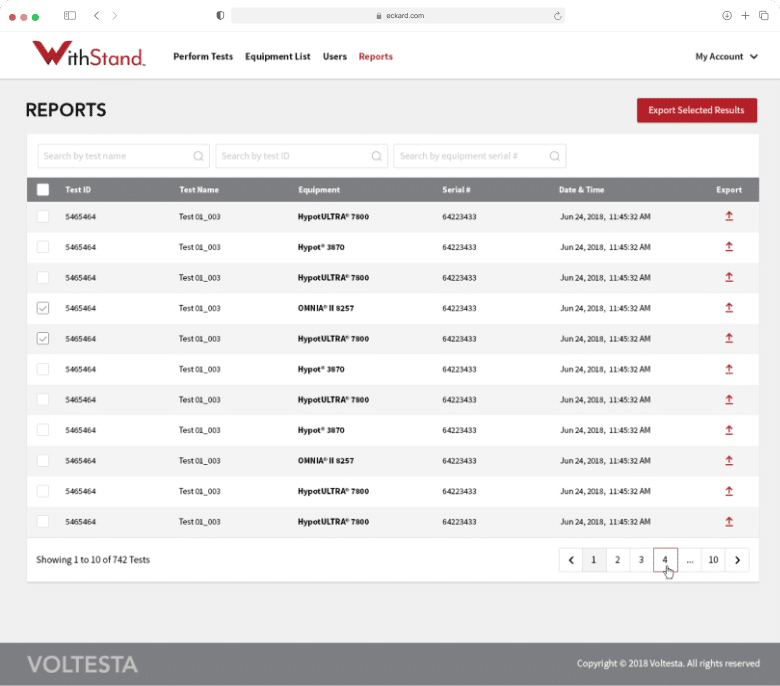 Web Portals & Mobile Apps
Smoke Testing Services for Auto Dealer StartupManagement Solution
Addressing a void in Stiptrac, BIT Studios skillfully crafted a multi-faceted solution, including mobile apps and portals for loan management. Our meticulous software testing ensured impeccable functionality, replacing inefficient manual tracking methods with a cohesive, efficient, and user-friendly digital approach, empowering both dealers and clients.
Open Сase Study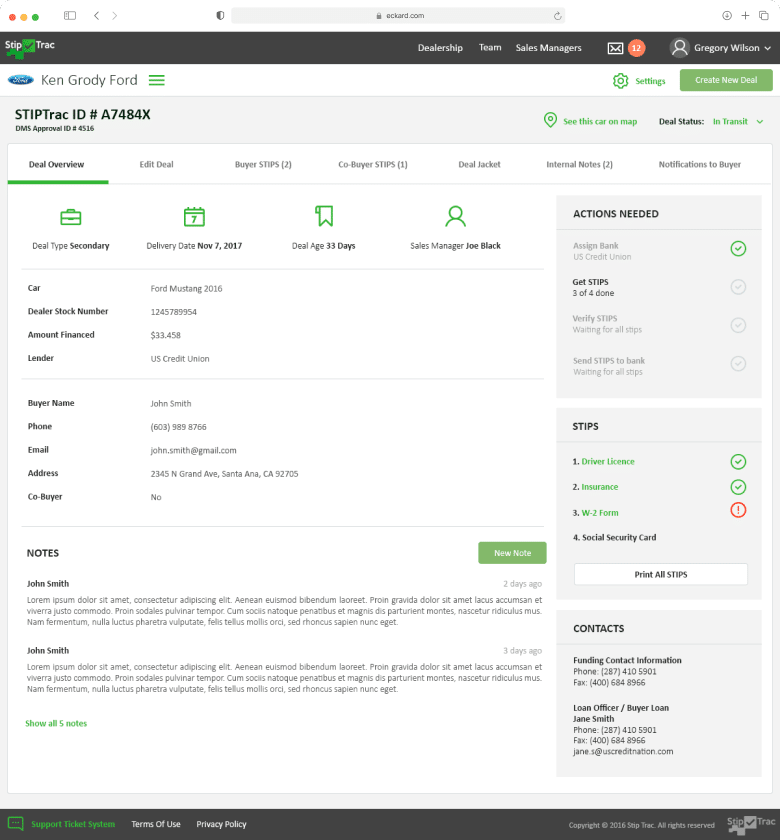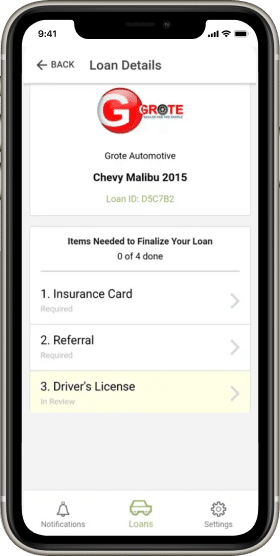 SaaS – Used Hospitals and
Clinics
Automated Smoke Testing for a Healthcare Billing System
BIT Studios facilitated a revolutionized billing system for Agility Health, ensuring optimal operation across numerous clinics and hospitals through automated smoke test solutions. We verified the impeccable performance and accurate reporting of the comprehensive solution, which was tailored to seamlessly manage the complexities of their extensive, multifaceted corporation, thereby bolstering their financial management and organizational success.
Open Сase Study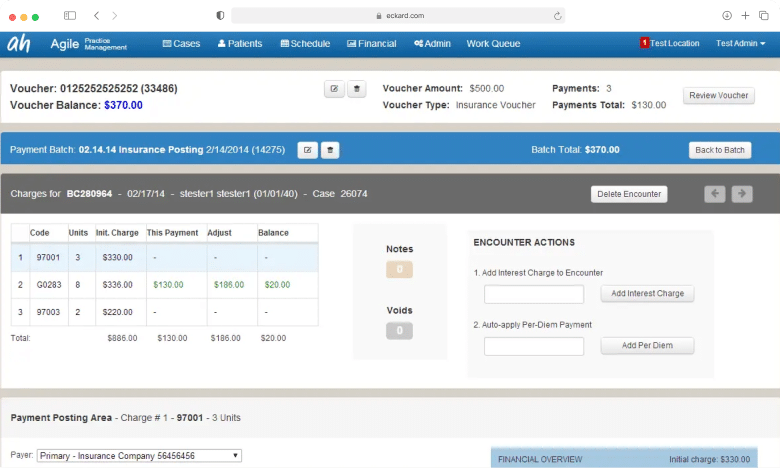 Episerver – Custom Ecommerce
Implementation
Smoke Test Automation for a B2B Ecommerce Truck Parts Distributor
Ensuring a smooth, error-free launch for S&S Truck Parts' Episerver ecommerce platform, BIT Studios meticulously conducted smoke tests on the custom-built B2B parts portal, safeguarding a reliable, user-friendly experience. Our detailed evaluations verified optimal functionality and integrity, pivotal for the seamless online transactions of aftermarket truck parts to their varied global clientele within the established timeframe.
Open Сase Study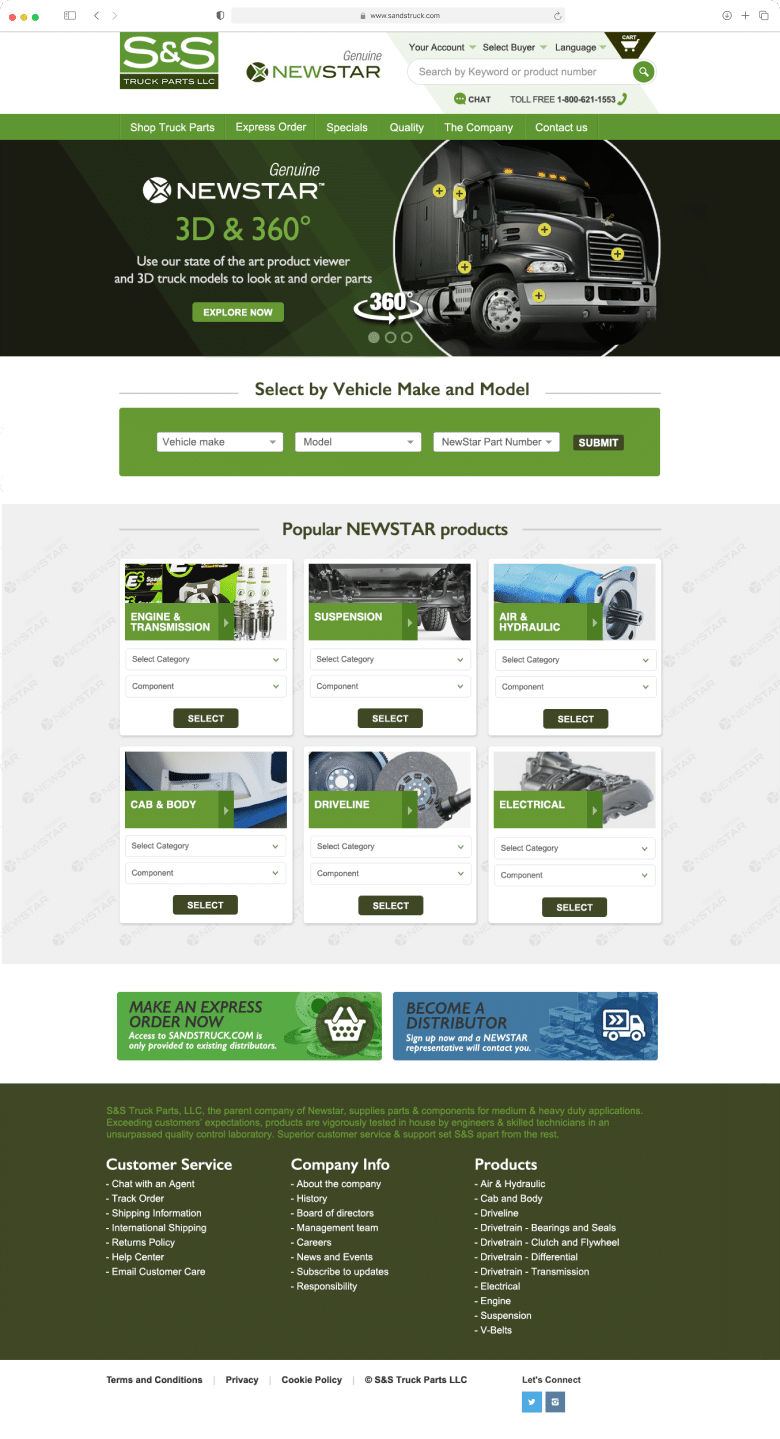 Software as a Service
Smoke Testing for a Real Estate Title Startup's Security Solution
Our skilled QA engineers conducted rigorous smoke testing for CertifID's innovative online service, aimed at obliterating wire fraud in real estate transactions by securely verifying identities and transferring bank credentials. We ensured the platform's functionality, reliability, and user-experience were optimal, thereby safeguarding transactions and fostering trust among industry professionals.
Open Сase Study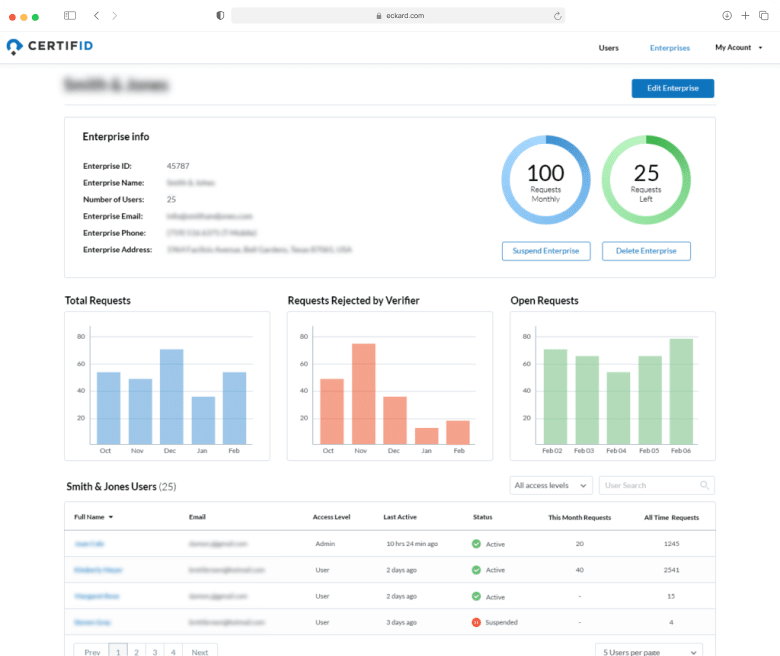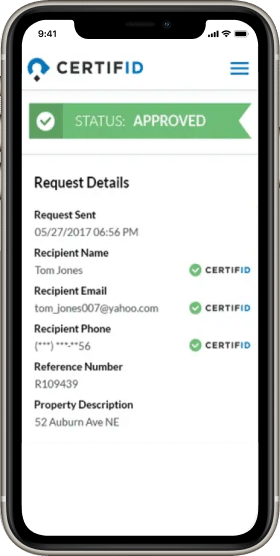 Portal / Mobile App
Real-Time Project Collaboration Smoke Testing
For DailyFrenzy's dynamic SaaS project and task management platform, BIT Studios deployed meticulous smoke testing software. Assuring flawless real-time updates across myriad client accounts, our expertise guaranteed a seamless collaborative experience, especially crucial for multi-location teams, by validating the platform's responsiveness and reliability under concurrent activities.
Open Сase Study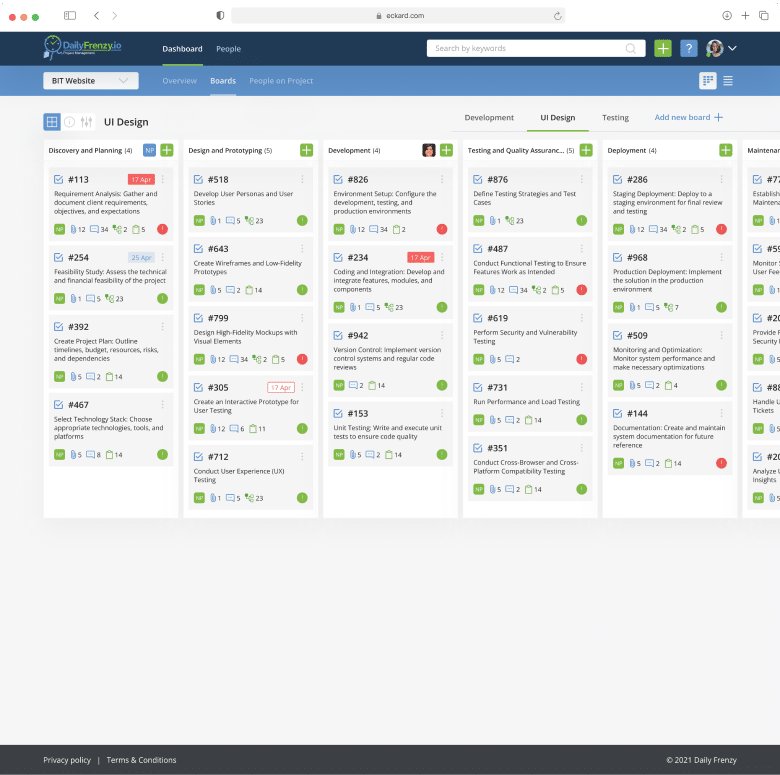 SaaS – Portal & Mobile Apps
Functional Smoke Testing for an Online Bar Exam Learning Solution
At BIT Studios, we executed precision-focused functional testing services for Adapbitar's revamped online bar exam platform. As the platform underwent significant updates, including UX enhancement and software optimization, our tests ensured seamless integration and operation, ensuring students an impeccable learning experience and setting the stage for Adabitar's continued growth.
Open Сase Study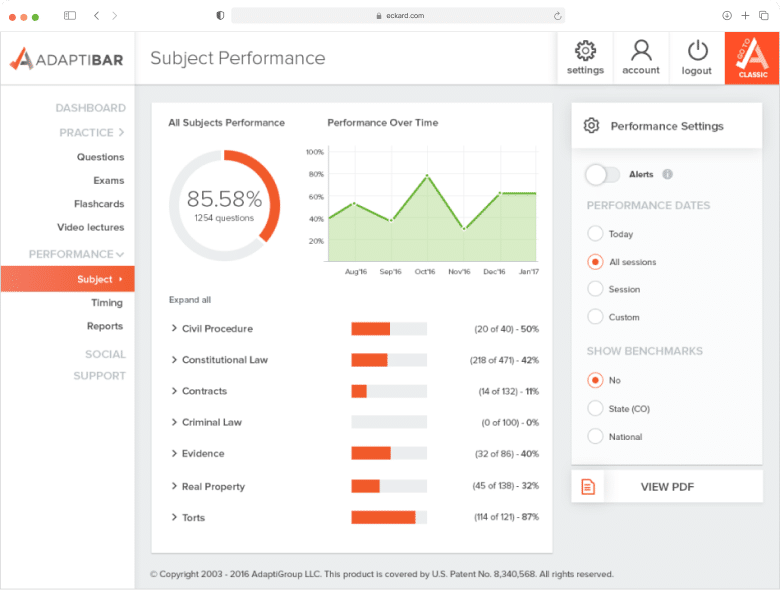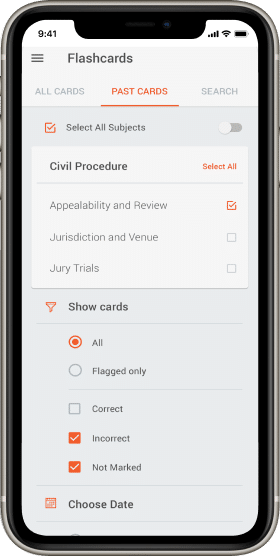 Multi-product Software as a
Service
Smoke Testing Solutions for a Realty Brokerage Deal Management Platform
Navigating through the intricate functionalities of Fulton Grace Realty's new SaaS solution, our detailed software testing played a pivotal role in certifying a faultless user experience. The system, meticulously tested, now stands as a paradigm of seamless, end-to-end deal management and administrative support in the real estate industry.
Open Сase Study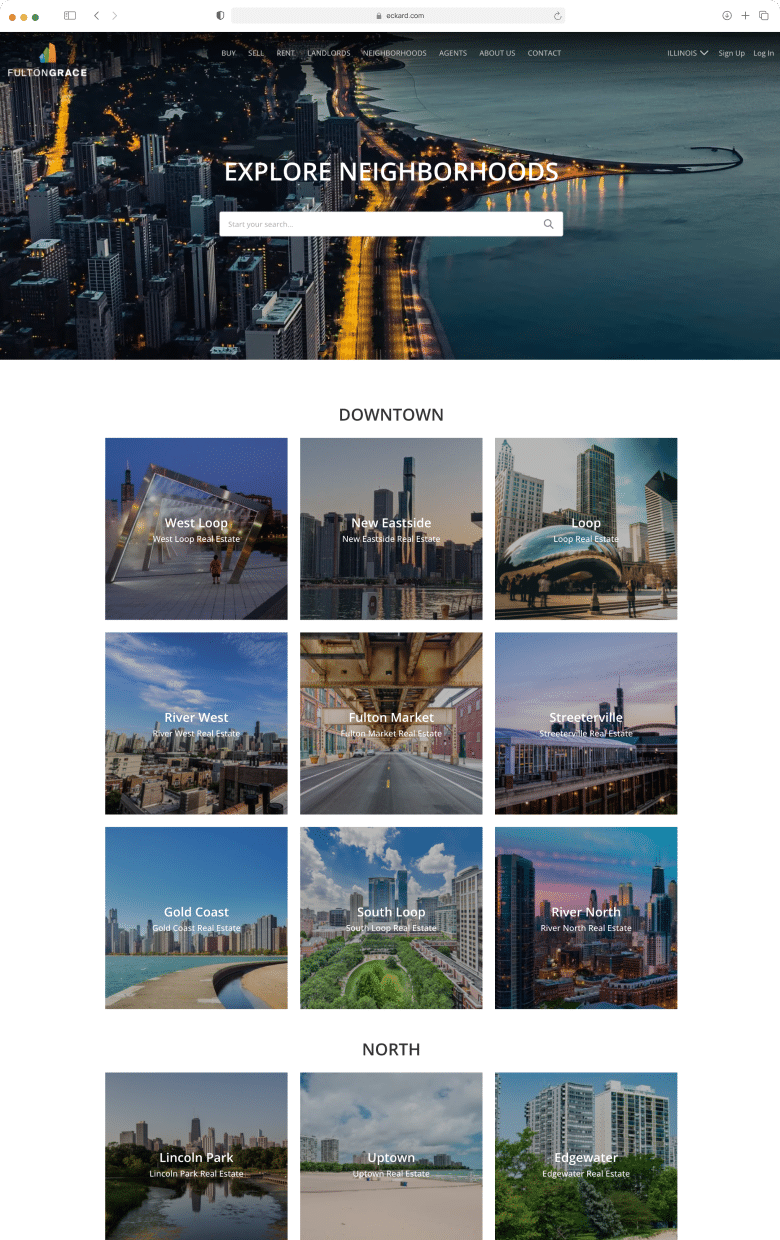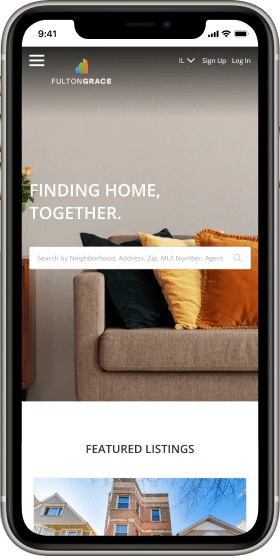 Portal / Mobile App
Smoke Tests for a Scientific Ecommerce Platform Upgrade
Seamlessly upgrading Flinn Scientific's eCommerce experience, BIT Studios executed meticulous smoke testing to ensure a frictionless transition to the new, enhanced online platform. This verified robust performance, fortified customer engagement, and validated the smooth operation of all integrated systems, delivering a future-ready solution for science educators across North America.
Open Сase Study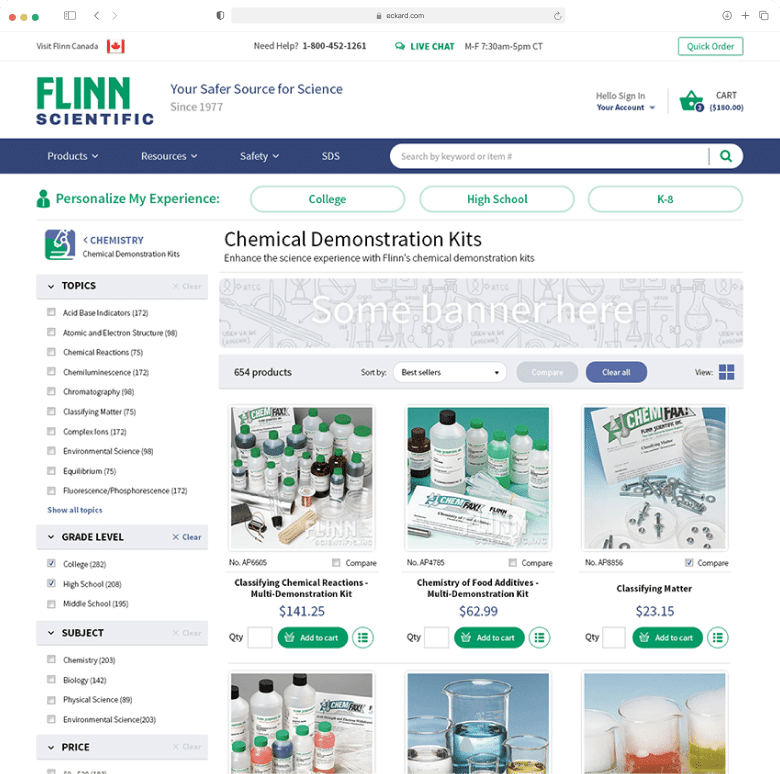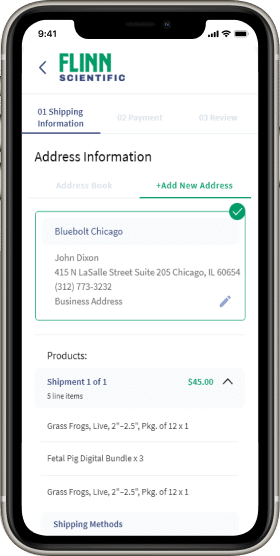 Portal / Mobile App
Smoke Testing Services for a Mineral Investments Portal
In developing Eckard Enterprises' portal, our smoke and regression testing services methodically scrutinized each functionality, from the interactive charts and custom animations to user data management, ensuring a seamless, user-centric experience across both mobile and web platforms, while maintaining a transparent and efficient investment showcase and administrative backend.
Open Сase Study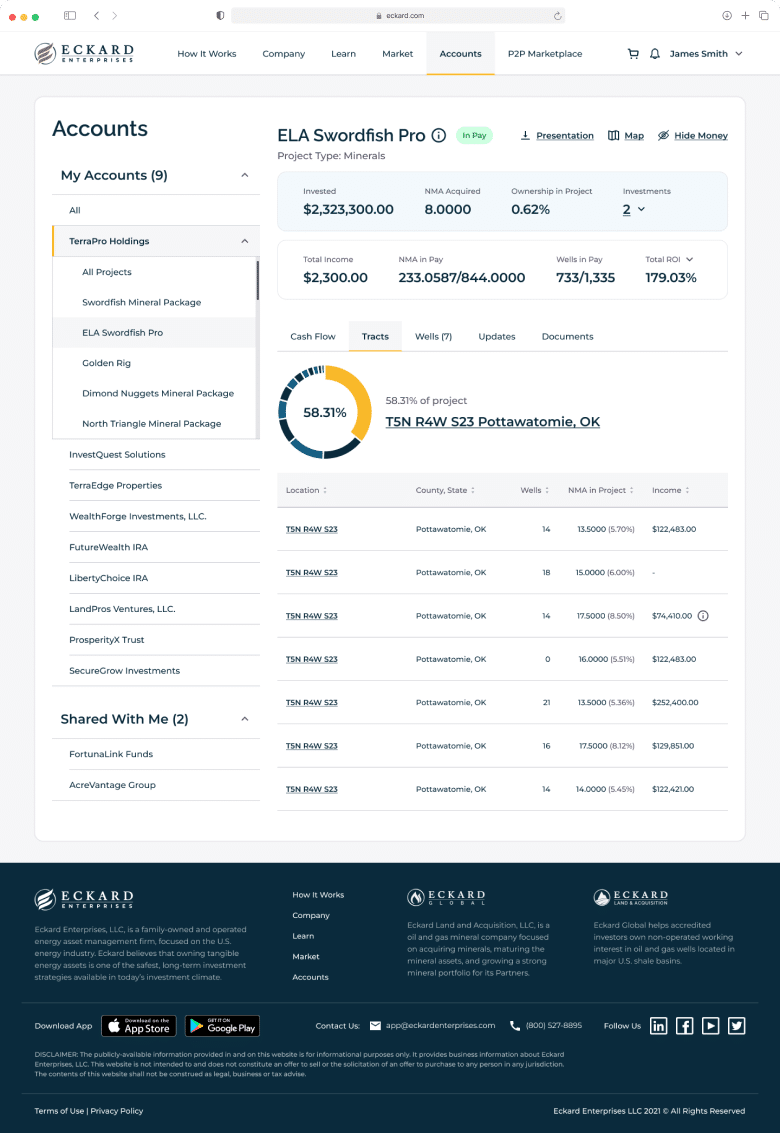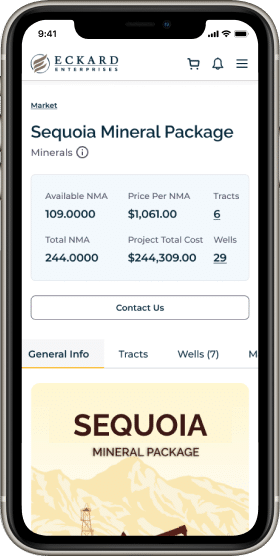 SaaS Solutions
Smoke Testing for SaaS Dumpster Management System
Executed rigorous smoke and sanity testing for LinkLogiq's transformative SaaS platform, ensuring critical dispatching, invoicing, and tracking features functioned seamlessly upon launch. Our strategic testing solidified the reliability of the cloud-based system, validating operational excellence, and ensuring a robust, user-friendly experience for every client interacting with their innovative dumpster management solution.
Open Сase Study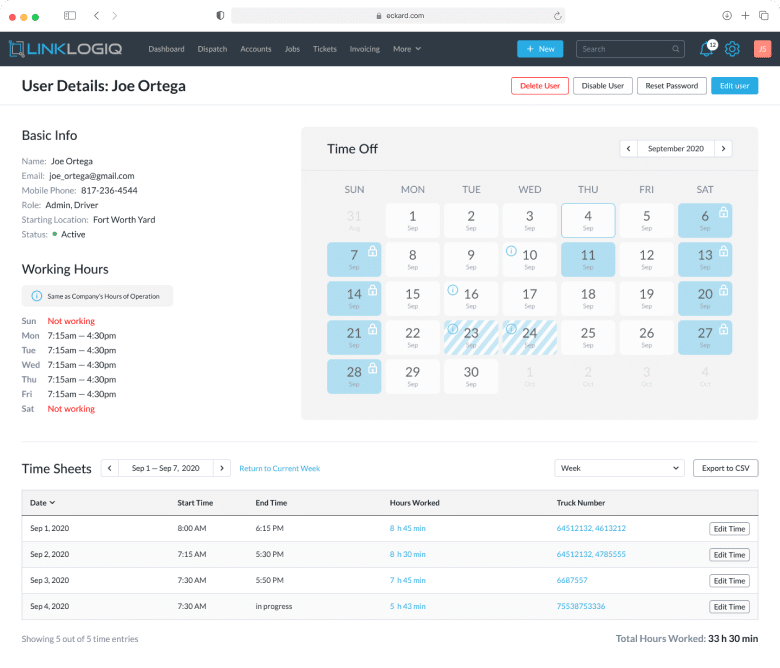 Flutter Application for iOS and
Android
Smoke Test Software Testing for an Oil and Gas App
Smoke tested Denbury's custom-built CO2 Unit Converter app, ensuring flawless conversions and optimal user experience. Our meticulous testing validated the app's seamless functionality on both Android and iOS, reinforcing its reliability in addressing intricate CO2 conversion needs within the oil, gas, and environmental sector.
Open Сase Study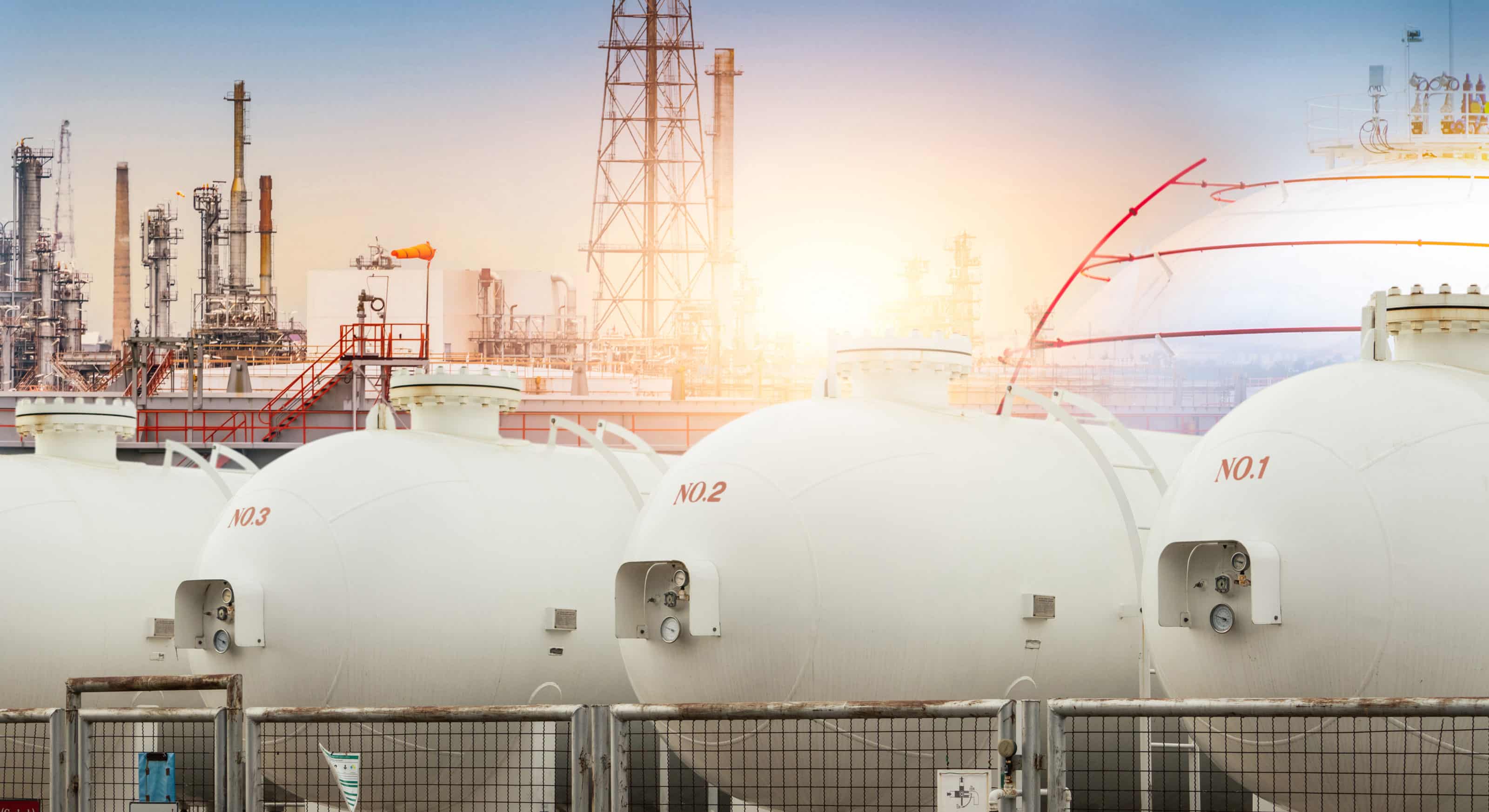 Distributor – Retailers –
Customers
Smoke Testing for Mobile Accessories E-Commerce Platform
Revolutionizing Offwire's mobile accessories distribution, we implemented comprehensive smoke testing to ensure their intricate e-commerce system functioned flawlessly. Confirming the robustness of backend inventory management and assuring seamless, customized frontend operations for thousands of retailers, our testing reinforced a smooth, error-free user journey for each unique storefront.
Open Сase Study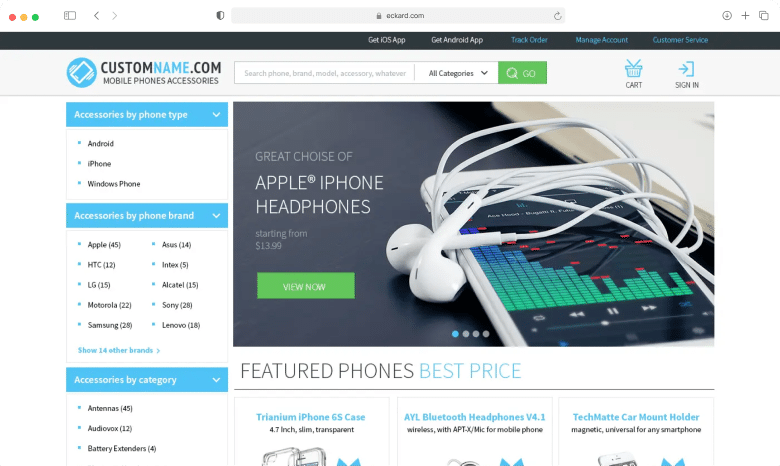 Mobile Application
Quality Assurance Smoke Test for an Integrated POS Systems
BIT Studios effectively executed a smoke testing service for a meticulously developed, all-encompassing YumaPOS system, assuring impeccable integrations and robust performance across its multifaceted, cloud-based platform, spanning diverse sectors. Our critical preliminary checks safeguarded smooth and reliable functionalities across eCommerce, delivery platforms, and multi-tier management systems for an array of client establishments.
Open Сase Study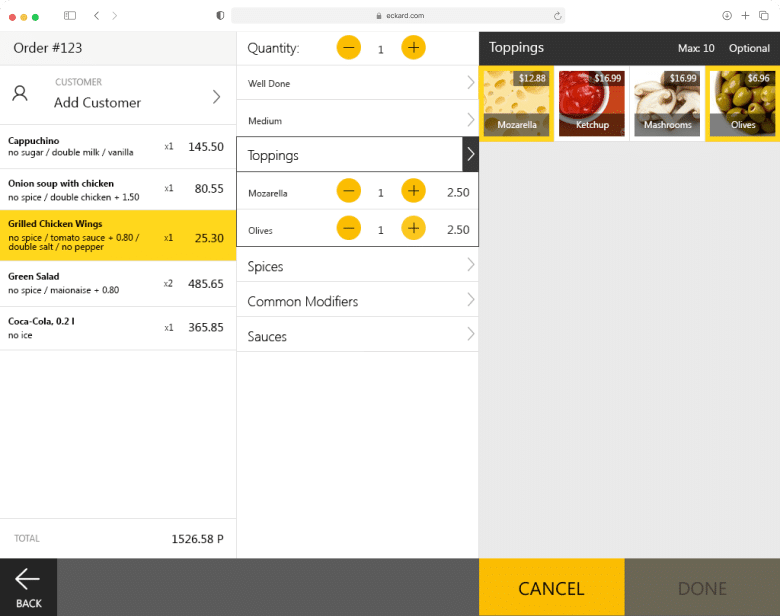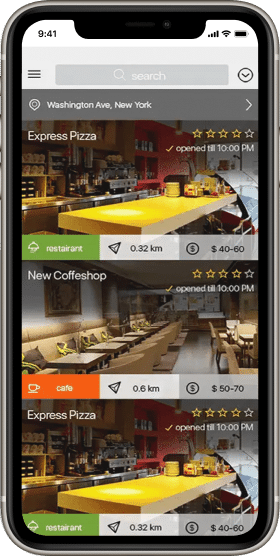 View More Projects
Honest Testimonies from Our Satisfied Customers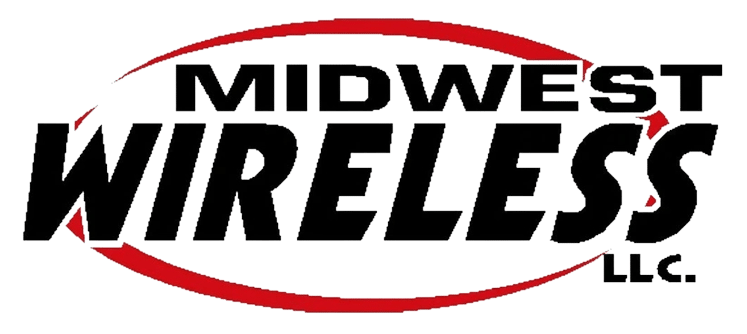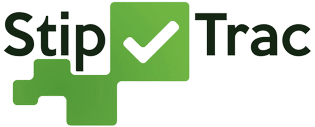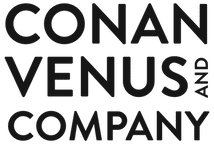 Jeff's leadership was critical in driving the project forward, communicating to management the realities of our project's status, and visioning the opportunities and feature sets to improve our enterprise's efficiency.
The platform was bug-free and boasted all the functionalities that the client required. The team handled all issues in a timely manner. Dynamic and capable, BIT Studios was easily able to pivot in new directions when needed, adjusting their workflow depending on the project's progress and budget.
Jeff has an amazing level of experience and knowledge in software development, business strategy and technology. He is a great person to work with. I would highly recommend Bit Studios for your next project.
I've worked with BIT Studios on developing a website for our company. They have always been helpful and found ways to get things done within our tight time and budget constraints. They are a joy to work with and have the expertise to get the job done!
Midwest Wireless would recommend using BIT Studios to any organization with complex development projects or tasks… Not only was it a quick turnaround for such an important piece of the project, it came to us in a very complete condition… Our consultant returned with rave reviews of the BIT Studios resources, and the project managers were able to breathe easily throughout the process.
The platforms developed by BIT Studios received extremely positive feedback from stakeholders. Accessible and detailed, the team met the client's expectations because they spent a lot of time understanding their needs. Above all, they kept the client on track with their consistent progress updates.
Jeff and the BIT Studios' team build great systems that perform at scale. They are creative and strategic thinkers that add value not only to the product but also the commercialization of the business.
Boasting exceptional design expertise, BIT Studios elevated the site's design and usability, resulting in an improvement in the site's speed, mobile performance, and online visibility. Leading a structured approach, the team used a project management tool to track and prioritize tasks efficiently.
Advantages of BIT Studios Precision Smoke Testing
Discover the unparalleled efficiency of our smoke testing solutions, ensuring robust initial builds and paving the way for streamlined, error-free applications.
Are you ready to mitigate early-stage risks and fortify your software?
Trust in BIT Studios' refined smoke testing techniques, elevating every release to an unmatched benchmark of quality.
Strategic Smoke Testing Collaboration Models by BIT Studios
BIT Studios Seamless Smoke Testing Workflow
Explore our smoke testing process tailored to universally fit diverse project scopes while maintaining specificity and precision.
Requirement Analysis
BIT Studios first understands the core functionalities that the application is expected to perform.
Test Environment Setup
The team at BIT Studios ensures the testing environment mirrors the production setup as closely as possible.
Test Case Design
Leveraging our expertise, we design minimal but effective test cases targeting vital application functionalities.
Execution of Smoke Tests
BIT Studios quickly runs these test cases on the newly deployed test build to identify major issues.
Issue Reporting
Any critical bugs or issues found are immediately documented and reported back to the development team.
Feedback Loop
Our talented testers collaborate closely with the development team, ensuring feedback is efficiently relayed and acted upon.
Final Validation
After we address the issues, a re-test is conducted by BIT Studios' team to ensure a smooth build.
Documentation
Comprehensive records of all smoke tests, findings, and corrective actions are maintained for transparency and future reference.
Continuous Monitoring
Post-smoke testing, BIT Studios maintains vigilance for any emerging issues or changes.
A Glimpse Into Our Broad Industry Reach
Real Estate
Healthcare
Telecommunications
Manufacturing
Business and Productivity
Insurance
Agriculture
Oil and Gas
Construction
Distribution
E-Learning
Automotive