Web Application and Web Testing Services
Industry-Trusted Web Testing Experts Since 2003
With over two decades of unmatched expertise, BIT Studios is an industry-leading company for web application and web testing services. Our dedicated QA engineers devise tailored test strategies that ensure your target audience benefits from faultless and seamless digital experiences.
Web application and web testing services involve executing test cases to ensure web software's functionality, usability, and security. At BIT Studios, our proven track record in web application testing services ensures businesses receive precise web evaluations to elevating their digital performance.
BIT Studios Awards and Recognitions
BIT Studios Web Testing Services
Web-Specific Testing Services
Cross-Browser Testing
Accessibility Testing
Compliance Testing
Core Web Testing Services
Web Load Testing
End-to-End Testing
Web Exploratory Testing
Web Integration Testing
Manual Web Testing
Automated Web Testing
Diverse Software Platforms We Test
Explore the variety of web platforms we meticulously test to ensure seamless functionality and performance.
Custom Web Software
Our web app testing services ensure your custom web software functions flawlessly, matching their intended specifications.
Web Application
Through our web application testing services, we ensure their responsiveness, functionality, and security align with industry standards.
Websites
Our website testing services rigorously evaluate site performance, accessibility, and user experience to ensure optimal online presence.
Web Portal
We leverage our web app testing expertise to ensure your web portals deliver consistent, high-quality user experiences.
Keep your web app bug-free with BIT Studios.
Get started with a trusted web application testing company for your testing needs.
Why Partner With BIT Studios Website Testing Company
For businesses prioritizing the performance of their web applications, BIT Studios offers top-tier website testing services. Discover why partnering with us sets the gold standard in the digital industry.
100+ Enterprise Projects Completed
4.9 Rating on Clutch
Cost-Effective, Risk-Free Process
Trusted by Fortune 500 and Startups
A Peek Into Our Successful Web Testing Projects
View More Projects
The Competitive Edge: Key Benefits of Our Web Testing
In the digital era, ensuring web quality is essential. By entrusting BIT Studios with your website testing services needs, you reap several significant benefits:
Client Testimonials: Hear What Clients Are Saying About BIT Studios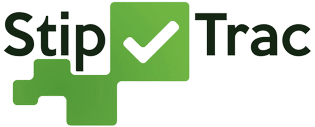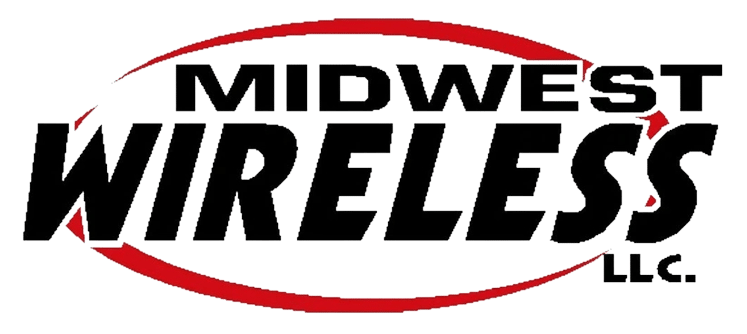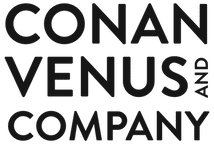 The platform was bug-free and boasted all the functionalities that the client required. The team handled all issues in a timely manner. Dynamic and capable, BIT Studios was easily able to pivot in new directions when needed, adjusting their workflow depending on the project's progress and budget.
I've worked with BIT Studios on developing a website for our company. They have always been helpful and found ways to get things done within our tight time and budget constraints. They are a joy to work with and have the expertise to get the job done!
The platforms developed by BIT Studios received extremely positive feedback from stakeholders. Accessible and detailed, the team met the client's expectations because they spent a lot of time understanding their needs. Above all, they kept the client on track with their consistent progress updates.
Jeff has an amazing level of experience and knowledge in software development, business strategy and technology. He is a great person to work with. I would highly recommend Bit Studios for your next project.
Midwest Wireless would recommend using BIT Studios to any organization with complex development projects or tasks… Not only was it a quick turnaround for such an important piece of the project, it came to us in a very complete condition… Our consultant returned with rave reviews of the BIT Studios resources, and the project managers were able to breathe easily throughout the process.
Boasting exceptional design expertise, BIT Studios elevated the site's design and usability, resulting in an improvement in the site's speed, mobile performance, and online visibility. Leading a structured approach, the team used a project management tool to track and prioritize tasks efficiently.
Jeff's leadership was critical in driving the project forward, communicating to management the realities of our project's status, and visioning the opportunities and feature sets to improve our enterprise's efficiency.
Jeff and the BIT Studios' team build great systems that perform at scale. They are creative and strategic thinkers that add value not only to the product but also the commercialization of the business.
Showcasing BIT Studios Esteemed Partners
Propel your web app to perfection with BIT Studios' web testing services.
Our Comprehensive Web Testing Workflow
At BIT Studios, we recognize that every web application is unique, and its testing requirements can vary. Therefore, our web testing process is flexible, aligning with the specific needs of each project and the methodology employed.
Requirement Analysis
This initial stage involves comprehending the specific objectives and demands of the web testing project.
Scope definition for the web-based testing
Assessment of operating systems involved
Identification of user roles and permissions
Test Planning
In this stage, BIT Sudios does effective planning to set the foundation for a coherent web application testing service.
Selection of testing tech stack and environment setup
Development of test cases based on project specifications
Scheduling timelines for different testing phases
Test Design & Development
Our team designs detailed test scenarios and cases to uncover potential issues.
Crafting test scripts tailored to the web app's functionality
Database testing setups
Preparing data sets for test runs
Test Execution
This stage involves testing where the web app undergoes multiple tests to ensure reliability.
Executing tests across varied operating systems
Usability testing to ensure user-friendliness
Logging defects and documenting anomalies
Defect Reporting & Retesting
BIT Studios document, communicate, and retest any detected issues post-resolution.
Compilation of defect reports and categorization
Coordination with the development team for fixes
Retesting to validate defect resolutions
Final Review & Test Closure
Our QA team concludes the website testing project by reviewing the test results and ensuring the objectives are met.
Compilation of test summary reports
Client feedback and acceptance testing
Archiving test artifacts for future reference
Collaboration Approaches for Web Testing Services
Web Testing Technologies We Use in BIT Studios
A Few of the Industries We Serve
Real Estate
Healthcare
Telecommunications
Manufacturing
Business and Productivity
Insurance
Agriculture
Oil and Gas
Construction
Distribution
E-Learning
Automotive