Accessibility Testing Services
Experts in Comprehensive Accessibility Solutions
With a strong credibility and dedication to delivering premier accessibility testing services, BIT Studios helps align digital platforms with Web Content Accessibility Guidelines. We ensure our global clients connect effectively with their target audience by enhancing their software's inclusivity and user experience.
Accessibility testing services involve evaluating digital platforms to ensure they adhere to established accessibility guidelines. It makes them usable for all individuals, including those with disabilities. As a premier accessibility testing company, BIT Studios empowers companies by identifying and fixing accessibility barriers for inclusivity and compliance across digital landscapes.
BIT Studios Awards and Recognitions
BIT Studios Accessibility Testing Services
At BIT Studios, our comprehensive accessibility testing services ensure your digital platforms are inclusive, user-friendly, and compliant with all relevant accessibility standards. Here are some of the services we offer:
Accessibility Testing Services
Web Accessibility Testing
Mobile Accessibility Testing
Document Accessibility Testing
CMS Accessibility Testing
eCommerce Accessibility Testing
Specialized Testing Approaches
Automated Accessibility Testing
Manual Accessibility Testing
User-Centric Accessibility Testing
Collaborative Paired Testing
End-to-End Accessibility Testing
Screen Reader Testing
Accessibility Consulting and Strategy
Digital Accessibility Consulting
Accessibility-Focused Usability Testing
WCAG Compliance Testing
ADA Website Testing
Create an accessible digital experience for everyone with
BIT Studios!
Unlocking Benefits with Accessibility Testing Services
Enhanced User Experience
Our web accessibility testing ensures optimal user interaction and experience, catering to diverse needs and abilities.
Strict Compliance
Our accessibility testing service ensures adherence to all relevant accessibility guidelines and regulations, mitigating legal risks.
In-depth Insight
Our accessibility testing consultants provide detailed analyses and reports, clarifying areas needing improvement and rectification.
Increased Market Reach
BIT Studios' meticulous testing processes assure that your digital platforms are accessible to a broader, more inclusive audience, broadening your market scope.
Brand Strengthening
Demonstrating commitment to accessibility builds consumer trust and enhances your brand's reputation for inclusivity and corporate responsibility.
Optimized Performance
Through rigorous testing, BIT Studios ensure that your web content is efficiently optimized, providing seamless navigation and interaction for all users.
Cost-Efficiency
By identifying and addressing accessibility issues early, BIT Studios help avoid costly modifications and overhauls in the future.
Innovative Solutions
BIT Studios leverage advanced testing tools and methodologies to offer innovative solutions that address accessibility challenges effectively.
Opt for Excellence: Choosing BIT Studios Accessibility Test
Choosing BIT Studios for web accessibility testing is choosing unparalleled expertise and precision. Our team of accessibility testing experts is dedicated to ensuring your digital platforms are inclusive, user-friendly, and compliant.
100+ Testing Projects Completed
4.9 Rating on Clutch
Cost-Effective, Risk-Free Process
Trusted by Fortune 500 and Startups
Collaborative Achievements: The Clients We Serve
Voices of Satisfaction from Our Partners in BIT Studios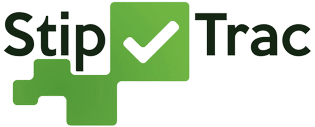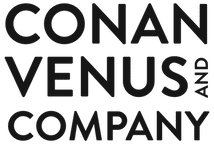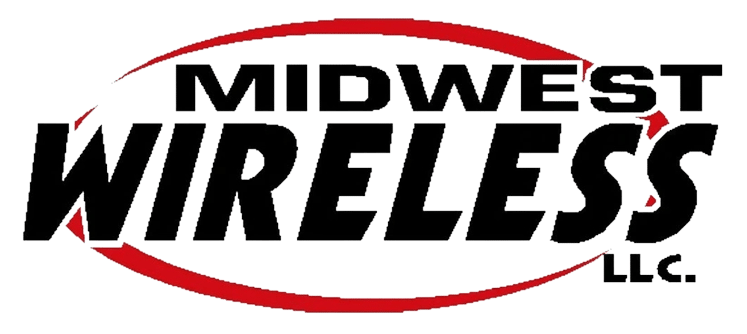 The platform was bug-free and boasted all the functionalities that the client required. The team handled all issues in a timely manner. Dynamic and capable, BIT Studios was easily able to pivot in new directions when needed, adjusting their workflow depending on the project's progress and budget.
The platforms developed by BIT Studios received extremely positive feedback from stakeholders. Accessible and detailed, the team met the client's expectations because they spent a lot of time understanding their needs. Above all, they kept the client on track with their consistent progress updates.
Boasting exceptional design expertise, BIT Studios elevated the site's design and usability, resulting in an improvement in the site's speed, mobile performance, and online visibility. Leading a structured approach, the team used a project management tool to track and prioritize tasks efficiently.
Jeff has an amazing level of experience and knowledge in software development, business strategy and technology. He is a great person to work with. I would highly recommend Bit Studios for your next project.
Midwest Wireless would recommend using BIT Studios to any organization with complex development projects or tasks… Not only was it a quick turnaround for such an important piece of the project, it came to us in a very complete condition… Our consultant returned with rave reviews of the BIT Studios resources, and the project managers were able to breathe easily throughout the process.
Jeff and the BIT Studios' team build great systems that perform at scale. They are creative and strategic thinkers that add value not only to the product but also the commercialization of the business.
Jeff's leadership was critical in driving the project forward, communicating to management the realities of our project's status, and visioning the opportunities and feature sets to improve our enterprise's efficiency.
I've worked with BIT Studios on developing a website for our company. They have always been helpful and found ways to get things done within our tight time and budget constraints. They are a joy to work with and have the expertise to get the job done!
Experience the BIT Studios difference in accessibility testing.
Discuss your business needs with our experts now!
Strategic Partnership Approaches for Accessibility Success
Framework of Inclusivity: Our Accessibility Testing Phases
Our accessibility testing process is designed to ensure digital inclusivity and compliance, unfolding through strategic stages from requirement analysis to remediation. Please note that each stage's specific flow and emphasis may vary to adapt to the specific testing methodology employed in each project.
Requirement Analysis
BIT Studios begins by meticulously analyzing clients' requirements and aligning them with the Disabilities Act and accessibility guidelines to set clear expectations.
Identification and understanding of user needs and potential barriers
Analysis of accessibility requirements and legal obligations
Definition of the scope and objectives of software accessibility testing
Selection of appropriate automation and manual testing tools
Planning
This stage involves constructing a detailed plan. We will outline the testing approach, resources, schedule, and deliverables for comprehensive and effective accessibility software testing.
Formulation of a tailored accessibility testing strategy
Allocation of accessibility testers
Establishment of relevant timelines and milestones
Determination of applicable WCAG 2.1 and ADA compliance test criteria
Execution
Our accessibility testers deploy a mix of manual and automation testing to scrutinize the software's adherence to accessibility standards
Execution of predefined accessibility tests
Comprehensive evaluation using automation and manual methodologies
Identification and documentation of accessibility issues
Detailed documentation of test results and findings
Reporting
BIT Studios compiles a conclusive report outlining identified issues' impacts and recommended remediation strategies to fortify software accessibility.
Compilation and prioritization of detailed accessibility test reports
Provision of remediation recommendations and accessibility compliance insights
Verification of compliance levels with relevant accessibility rules
Detailed insights into the impacts of identified issues
Remediation
The final stage encompasses addressing the reported accessibility barriers and validating the enhancements to assure optimal accessibility and compliance with WCAG 2.1 regulations.
Implementation of recommended accessibility enhancements
Re-testing to validate the effectiveness of remediation measures
Adjustment and optimization of accessibility features
Assurance of adherence to accessibility guidelines
A Few of The Industries We Serve
Real Estate
Healthcare
Telecommunications
Manufacturing
Business and Productivity
Insurance
Agriculture
Oil and Gas
Construction
Distribution
E-Learning
Automotive