User Acceptance Testing Services
20+ Years of Expertise in UAT Solutions
With over two decades in the testing industry, BIT Studios provides precision-driven user acceptance testing services. Our experienced QA engineers ensure your system functions align with your business goals. We also assure customer satisfaction with our UAT environment.
Powering Industry Giants: Our Trusted Partners
BIT Studios User Acceptance Testing Services
User Acceptance Testing (UAT)
BIT Studios ensures your software meets end-user requirements through rigorous user acceptance testing (UAT).
Business Process Testing
Our QA team refines your workflows, ensuring that the software aligns perfectly with business processes.
Operational User Acceptance Testing
Validate system operations with BIT Studios' comprehensive end-user testing methodologies.
Automated User Acceptance Testing
Harness the efficiency of automated testing with BIT Studios, ensuring faster and more consistent UAT results.
Regulatory Acceptance Testing
BIT Studios ensures compliance and functionality in regulated environments through meticulous UAT.
Functional Acceptance Testing
Dive deep into software capabilities with our QA team, validating every functional testing aspect for user satisfaction.
UAT Documentation
Receive detailed records and insights from BIT Studios, making every step of your user acceptance testing (UAT) transparent and actionable.
Beyond UAT: Our Additional Testing Services
Beyond our core offerings, explore the suite of additional testing services that enrich and complement our user acceptance testing service.
Alpha and Beta Testing
Test Infrastructure Management
Get unparalleled UAT results with BIT Studios.
Our experts will help you ensure a functional software that serves its purpose.
The Key Advantages of User Acceptance Testing Services
A Glimpse into Our UAT Success: Client Case Studies
View More Projects
Why Enterprises Trust BIT Studios IT Expertise
Discover why partnering with BIT Studios for UAT in software testing is pivotal to achieving software excellence. Our unmatched expertise ensures that your software aligns seamlessly with user expectations, driving success in every deployment.
100+ Enterprise Projects Completed
4.9 Rating on Clutch
Cost-Effective, Risk-Free Process
Trusted by Fortune 500 and Startups
BIT Studios Awards and Recognitions
Client Testimonials: Hear What They're Saying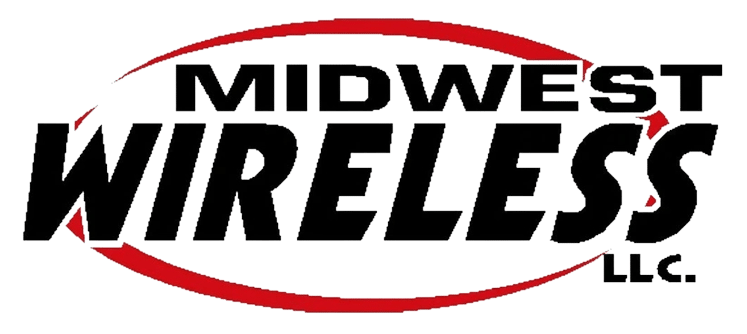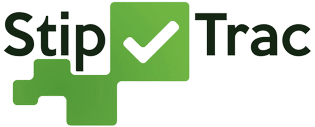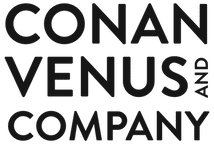 The platform was bug-free and boasted all the functionalities that the client required. The team handled all issues in a timely manner. Dynamic and capable, BIT Studios was easily able to pivot in new directions when needed, adjusting their workflow depending on the project's progress and budget.
Jeff's leadership was critical in driving the project forward, communicating to management the realities of our project's status, and visioning the opportunities and feature sets to improve our enterprise's efficiency.
Jeff has an amazing level of experience and knowledge in software development, business strategy and technology. He is a great person to work with. I would highly recommend Bit Studios for your next project.
I've worked with BIT Studios on developing a website for our company. They have always been helpful and found ways to get things done within our tight time and budget constraints. They are a joy to work with and have the expertise to get the job done!
Midwest Wireless would recommend using BIT Studios to any organization with complex development projects or tasks… Not only was it a quick turnaround for such an important piece of the project, it came to us in a very complete condition… Our consultant returned with rave reviews of the BIT Studios resources, and the project managers were able to breathe easily throughout the process.
The platforms developed by BIT Studios received extremely positive feedback from stakeholders. Accessible and detailed, the team met the client's expectations because they spent a lot of time understanding their needs. Above all, they kept the client on track with their consistent progress updates.
Jeff and the BIT Studios' team build great systems that perform at scale. They are creative and strategic thinkers that add value not only to the product but also the commercialization of the business.
Boasting exceptional design expertise, BIT Studios elevated the site's design and usability, resulting in an improvement in the site's speed, mobile performance, and online visibility. Leading a structured approach, the team used a project management tool to track and prioritize tasks efficiently.
Take your UAT needs to new heights.
Experience the BIT Studios difference in user acceptance testing
Our User Acceptance Testing Process at BIT Studios
At BIT Studios, our user acceptance testing process is designed to ensure quality software solutions. We prioritize client involvement and feedback by making our software development lifecycle more flexible. Here's a glance into our UAT process:
Requirement Analysis
Our business analysts work directly with clients to capture and define precise software requirements.
Based on these requirements, BIT Studios drafts a roadmap for the UAT process.
This roadmap guides our software developers in tailoring the product to meet end-user expectations.
Detailed Test Plan Creation
BIT Studios creates a test plan that offers a structured approach to UAT activities.
This plan details our objectives, strategies, and specific test cases like beta testing.
Its clarity helps eliminate ambiguities during the UAT software testing.
Designing Test Cases
Our team crafts comprehensive test cases, covering all user scenarios and requirements.
Business analysts and our testing team collaborate to ensure these test cases mimic real-world user interactions.
BIT Studios establishes early feedback loops to make swift iterations based on client input and test data.
Execution and Validation
Our experts execute the designed test cases in an environment mirroring the production setting.
We log detailed bug reports for any identified discrepancies for clear direction for our software developers.
After addressing the bugs, we retest the software to ensure seamless functionality.
Feedback and Collaboration
BIT Studios values client feedback and encourages an open dialogue about observations and concerns.
Our business analysts collaborate with clients to integrate their input into the software.
We conduct regular reviews and communication sessions to keep all stakeholders in the loop.
Final Review and Sign-off
After rigorous testing and iterations, we conduct a comprehensive review of the software.
BIT Studios ensures the software meets all criteria from the test data plan.
We assemble all elements and finalize the sign-off, marking the software ready for production.
Post-Deployment Monitoring
Our dedication to providing quality services continues after deployment.
We monitor the software's performance and address any discrepancies proactively.
We also hold periodic reviews with clients to ensure continuous alignment and satisfaction.
Creating Success: Our UAT Service Collaboration Methods
Some of the Industries We Serve
Real Estate
Healthcare
Telecommunications
Manufacturing
Business and Productivity
Insurance
Agriculture
Oil and Gas
Construction
Distribution
E-Learning
Automotive