Exploratory Testing Services
Trusted Exploratory Testing Leaders Since 2001
With over 20+ years of unrivaled expertise, BIT Studios stands at the forefront of delivering exceptional exploratory testing services. Our dedicated team of testers identifies and mitigates software vulnerabilities, assuring a robust and seamless user experience for your digital solutions.
Exploratory testing entails intuitive, real-time assessment and optimization of software functionalities and performance. Our experienced testers at BIT Studios blend deep software testing expertise with innovation, transforming this approach into a strategic asset, enhancing product resilience and user trust.
Trusted by Leading Local and Global Brands
BIT Studios Exploratory Testing Services
Exploratory Testing
Session-Based Exploratory Test Management
Exploratory Test Charter Development
Exploratory Test Result Analysis and Reporting
Complementary Testing Services
Automated Testing
Functional Testing
Usability Testing
Quality Management
Comprehensive Quality Assurance
Defect Classification
Specialized Testing Techniques
Boundary Value Testing
Equivalence Class Testing
Decision Table Testing
Error Guessing
Unlock flawless digital experience today.
Arm your software against unforeseen glitches and elevate user satisfaction with our meticulous exploratory testing.
Why Choose BIT Studios Exploratory Testing Expertise
We take testing to the next level, offering expertise and detailed exploratory scrutiny to boost your software's reliability and user experience. Here are more reasons to trust BIT Studios:
100+ Enterprise Projects Completed
4.9 Rating on Clutch
Cost-Effective, Risk-Free Process
Trusted by Fortune 500 and Startups
Our Awards and Recognitions
Authentic Feedback from BIT Studios Partners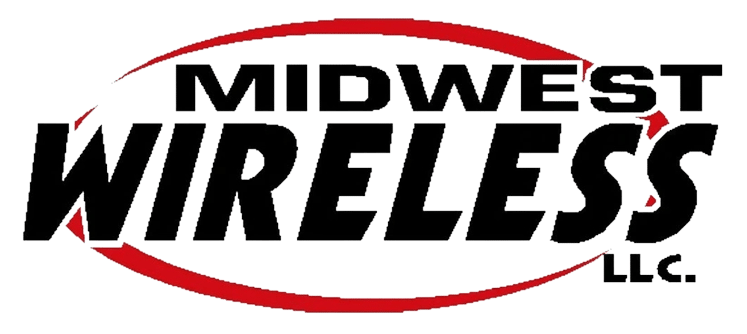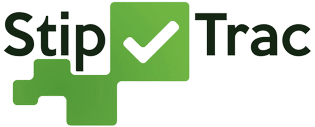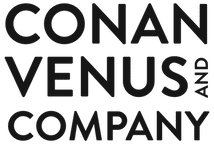 Jeff's leadership was critical in driving the project forward, communicating to management the realities of our project's status, and visioning the opportunities and feature sets to improve our enterprise's efficiency.
The platform was bug-free and boasted all the functionalities that the client required. The team handled all issues in a timely manner. Dynamic and capable, BIT Studios was easily able to pivot in new directions when needed, adjusting their workflow depending on the project's progress and budget.
Jeff has an amazing level of experience and knowledge in software development, business strategy and technology. He is a great person to work with. I would highly recommend Bit Studios for your next project.
I've worked with BIT Studios on developing a website for our company. They have always been helpful and found ways to get things done within our tight time and budget constraints. They are a joy to work with and have the expertise to get the job done!
Midwest Wireless would recommend using BIT Studios to any organization with complex development projects or tasks… Not only was it a quick turnaround for such an important piece of the project, it came to us in a very complete condition… Our consultant returned with rave reviews of the BIT Studios resources, and the project managers were able to breathe easily throughout the process.
The platforms developed by BIT Studios received extremely positive feedback from stakeholders. Accessible and detailed, the team met the client's expectations because they spent a lot of time understanding their needs. Above all, they kept the client on track with their consistent progress updates.
Jeff and the BIT Studios' team build great systems that perform at scale. They are creative and strategic thinkers that add value not only to the product but also the commercialization of the business.
Boasting exceptional design expertise, BIT Studios elevated the site's design and usability, resulting in an improvement in the site's speed, mobile performance, and online visibility. Leading a structured approach, the team used a project management tool to track and prioritize tasks efficiently.
A Deep Dive into Our Exploratory Testing Projects
View More Projects
Beyond Bug Detection: The BIT Studios Exploratory Testing Edge
We weave innovative approaches with meticulous attention to detail, ensuring your software meets stringent quality benchmarks and delivers an impeccable, user-friendly experience across every interaction.
Are you ready for flawless software?
Leverage BIT Studios' exploratory testing expertise and refine every aspect of your user experience.
Diverse Exploratory Testing Partnerships We Offer
Quality Uncovered: The BIT Studios Exploratory Testing Process
At BIT Studios, we understand that a universal solution doesn't fit every testing need. Our exploratory testing process is uniquely tailored to navigate the distinct challenges of each project, ensuring a custom-fit, precise, and efficient approach to unveiling quality insights.
Define Scope
BIT Studios diligently pinpoints the pivotal aspects of the software requiring meticulous exploratory scrutiny, ensuring that scripted tests align seamlessly with project objectives.
Create Test Charter
Our test experts formulate a guiding charter, prioritizing functionalities and ensuring that test cases adeptly spotlight areas demanding focused exploration.
Test Execution
In the agile development context, our team ventures into the application, where testers create and execute spontaneous tests, keenly observing points for deeper exploration.
Logging and Note-Taking
We prioritize thorough documentation, logging observations, and notable instances, ensuring repeatability and transparency in the exploratory testing activities
Bug Reporting
Every tester promptly documents and communicates any detected issues to facilitate swift, informed development actions and enhance the ability to discover bugs expediently.
Debriefing/Review
In our collaborative spirit, profound debriefing sessions occur, where findings and insights are transparently shared amongst team members and stakeholders, enhancing subsequent test coverage.
Reflect and Learn
Insights from every session are distilled, contributing to BIT Studios' evolving expertise and in-depth understanding of the application and the formulated test case.
Iterate
Driven by our previous explorations and insights from various test cases, we revisit application areas, deploying fresh tests, and adopting novel perspectives to ensure comprehensive scrutiny.
Validation
Validating fixes and solutions with rigorous retesting ensures robust issue resolution and fortifies BIT Studios' quality assurance process against emerging software challenges.
Feedback and Adapt
Drawing from each testing iteration, we refine our exploratory testing strategy, ensuring it adapts in line with software development and user expectations.
Serving Across Diverse Sectors
Real Estate
Healthcare
Telecommunications
Manufacturing
Business and Productivity
Insurance
Agriculture
Oil and Gas
Construction
Distribution
E-Learning
Automotive