Manual Testing Services
Unmatched Manual Testing: Results You Can Trust
For over two decades, BIT Studios has set the standard in manual testing services, solidifying our reputation as industry-leading testing experts. Our specialized approach detects bugs early and ensures your software product is of top-notch quality in terms of functionality and security.
We Are Trusted By Leading Global Companies
BIT Studios Manual Testing Services
Here are the types of manual testing that we perform for our clients' software:
Manual Software Testing
BIT Studios offers manual software testing services to evaluate software's reliability rigorously. Our dedicated team works to detect bugs and ensure optimal test results.
Manual Mobile Testing
As a top manual testing company, we specialize in assessing mobile applications to detect bugs and enhance overall user experience.
Usability Testing
We prioritize end-user satisfaction by assessing the software's usability, ensuring an intuitive and user-friendly interface for optimal engagement.
Exploratory Testing
Our manual software testing services emphasize exploratory testing, allowing our dedicated team to identify discrepancies and improve software quality dynamically.
Functional Testing
Manual functional testing ensures each software feature operates in conformance with the requirement specification.
Compatibility Testing
BIT Studios' team tests software across various environments, ensuring its compatibility with different devices, browsers, and operating systems.
Localization Testing
For businesses going global, our manual testing software evaluates the localized version of the application, ensuring it's culturally and linguistically perfect for the target audience.
User Acceptance Testing (UAT)
Our manual testing company ensures that the software manual testing process aligns with user needs and expectations, paving the way for user acceptance.
UI Testing
The aesthetics and functionality of the user interface are tested, ensuring that users find the software appealing and intuitive.
Integration Testing
By testing integrated components collectively, we ensure that different parts of your software work seamlessly together, providing robust and reliable performance.
Diverse Software Categories We Test
Custom Software
Application Platforms
Web Applications
Desktop Applications
Mobile Applications
Virtual Environments
Cloud-based Applications
Component and System Testing
APIs
Databases
Specialized Systems
Embedded Systems
IoT Devices
Need customized manual testing services?
Discover how BIT Studios molds solutions for unique projects.
Shape your ideal testing strategy with us!
Manual Testing: Essential Advantages for Quality Assurance
In the evolving landscape of software development, choosing BIT Studios for manual software testing services brings a plethora of advantages:
Why Choose BIT Studios for Manual Testing Services
Navigating the intricate world of software assurance, BIT Studios emerges as a trusted ally. Here are compelling reasons to opt for our services:
Proven Expertise
Three decades of experience as an offshore development company.
Human Touch
Beyond algorithms, our manual testing captures the real-world user perspective, ensuring intuitive software experiences.
Balanced Approach
Unparalleled value for every dollar, optimizing your ROI for lasting success.
Thorough Coverage
Manual testing dives deep, catching nuances that might elude automated scripts ensuring comprehensive quality checks.
Cost Efficiency
Bypass hefty automation investments; our manual testing cost-effectively delivers top-tier results.
Selected Highlights From Our Manual Testing Projects
Software as a Service
Manual Software Testing Services for Secure Transactions
In partnership with CertifID, BIT Studios rigorously validated a cutting-edge wire fraud prevention solution. Through performance testing, we ensured the system's foolproof identity verification and secure credential transfers, elevating the reliability of online real estate transactions.
Open Сase Study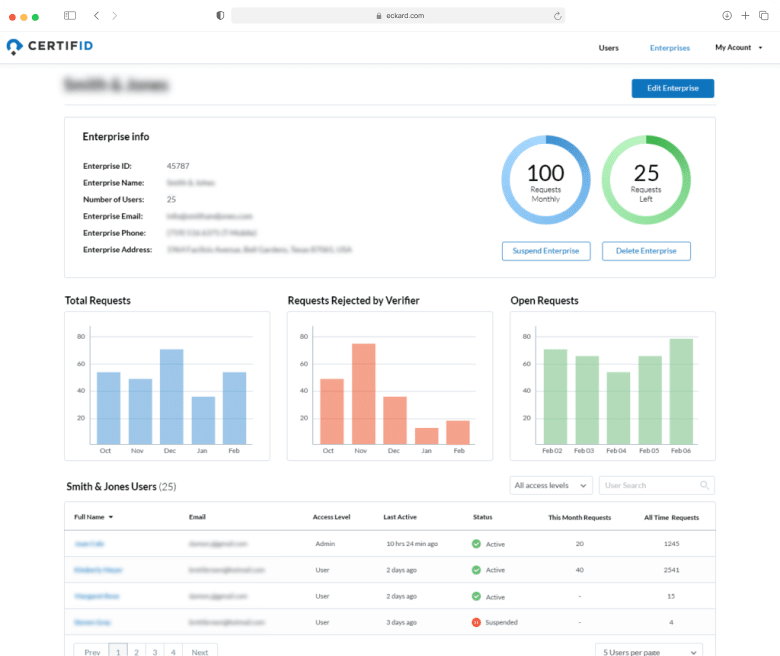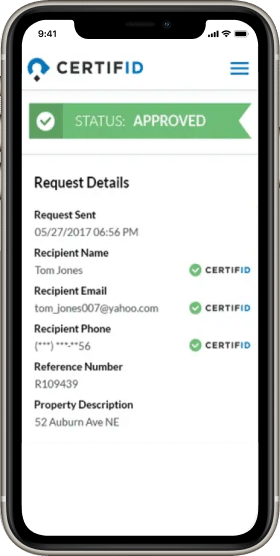 SaaS – Portal & Mobile Apps
Manual Testing Services for Bar Exam Prep App
Collaborating with Adaptibar, the leading multi-state bar exam eLearning solution, BIT Studios performed manual testing services to ensure the revamped platform's efficacy and reliability. We meticulously verified every feature through comprehensive regression testing, ensuring students received an uninterrupted, state-of-the-art learning experience.
Open Сase Study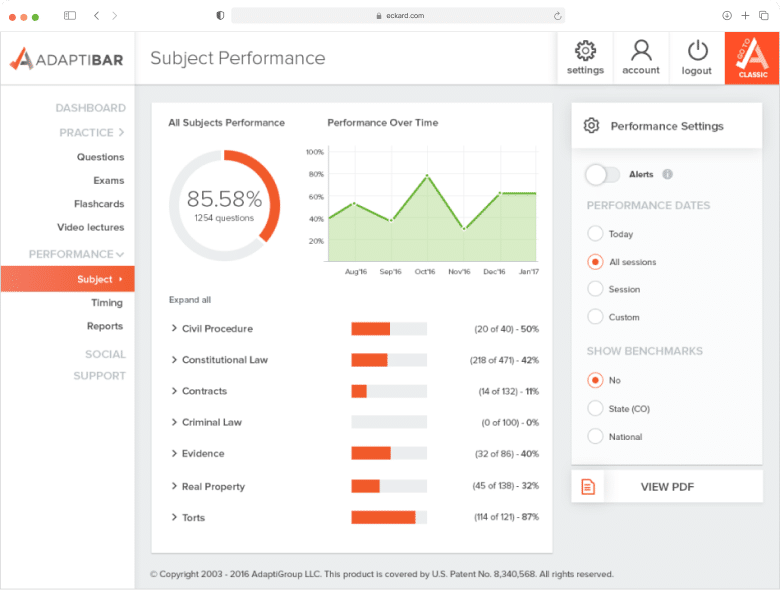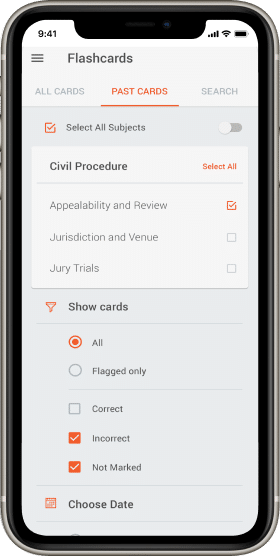 Web Portals & Mobile Apps
Manual Testing Service for Auto Loan Management
In alliance with Stip Trac, BIT Studios integrated a manual testing service to refine their novel solution. With an emphasis on usability testing, we meticulously examined the mobile apps, management portals, and admin interfaces to guarantee an intuitive user experience.
Open Сase Study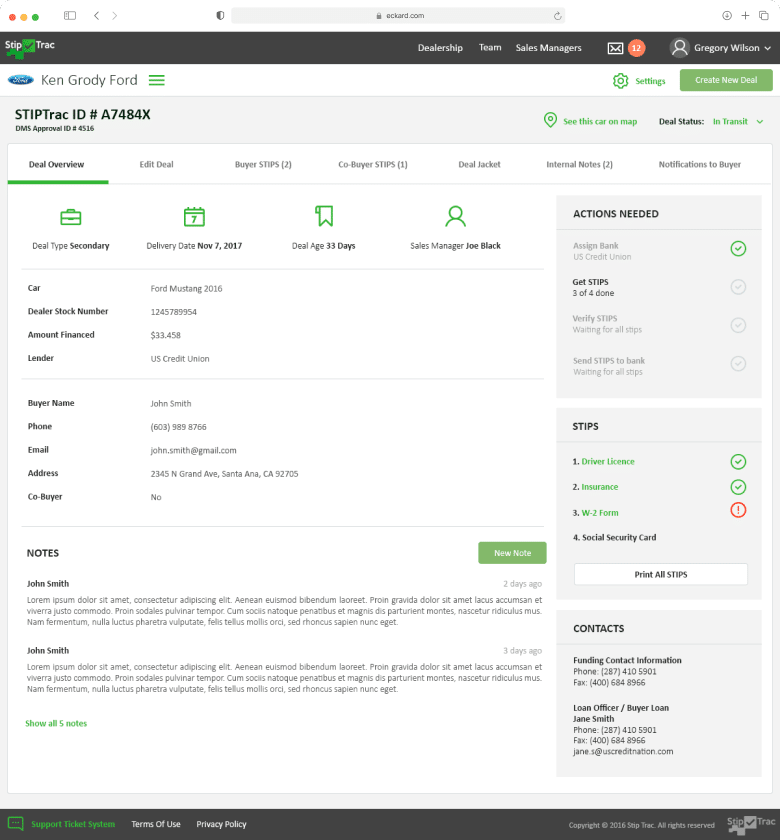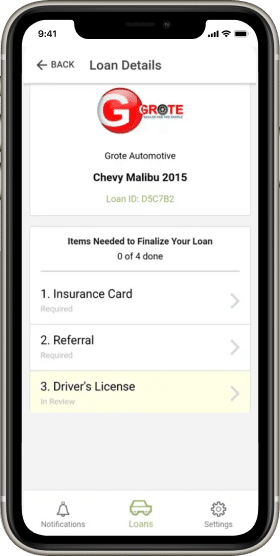 Portal / Mobile App
Manual Testing for Seamless Mineral Investments Portal
BIT Studios, collaborating with Eckard Enterprises, employed manual testing with automated testing to refine their mineral investments portal. Our rigorous functional testing approach ensured an impeccable user experience across the app and web portal, facilitating real-time energy asset management.
Open Сase Study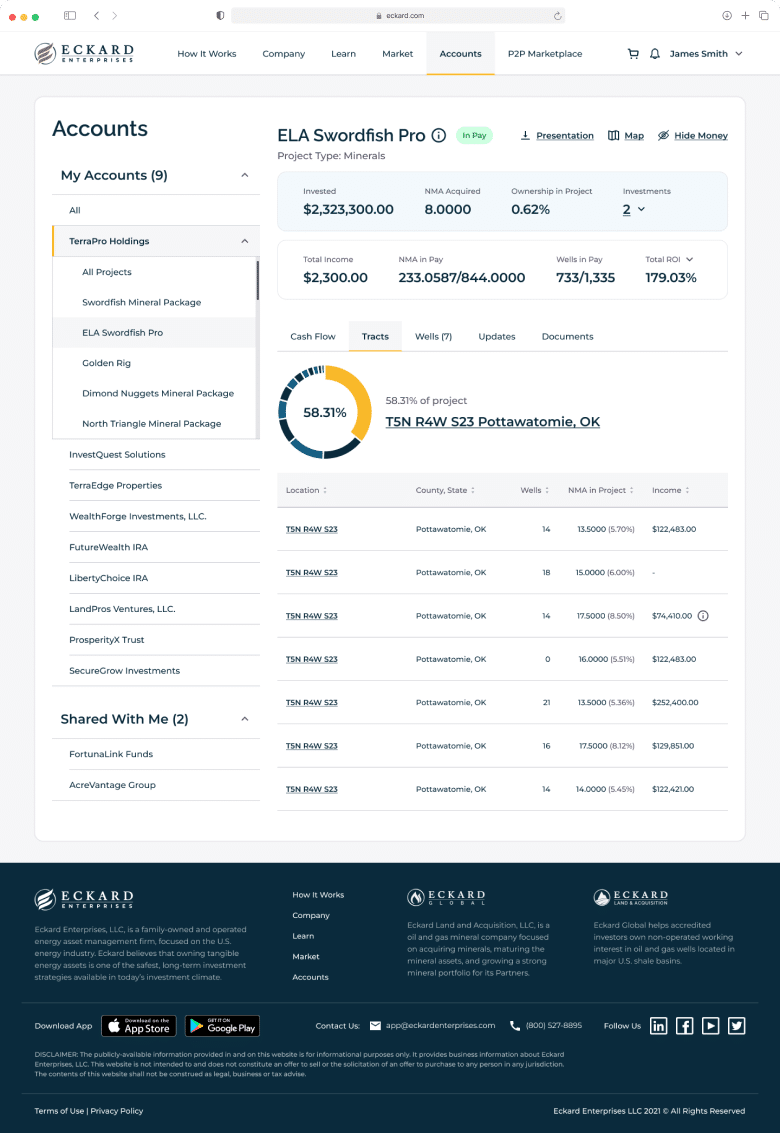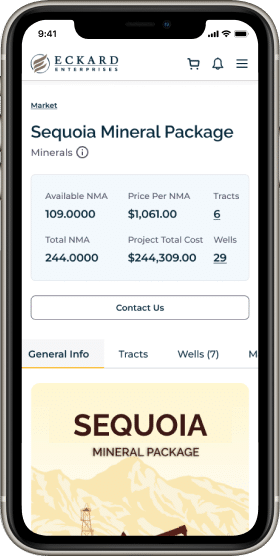 Portal / Mobile App
Manual Testing for Scientific eCommerce Platform
Working alongside Flinn Scientific, BIT Studios executed exploratory testing and manual tests to guarantee a seamless transition to their new eCommerce platform. Our dedicated approach ensured enhanced user experience, bolstering Flinn's reputation as North America's leading supplier for science educators.
Open Сase Study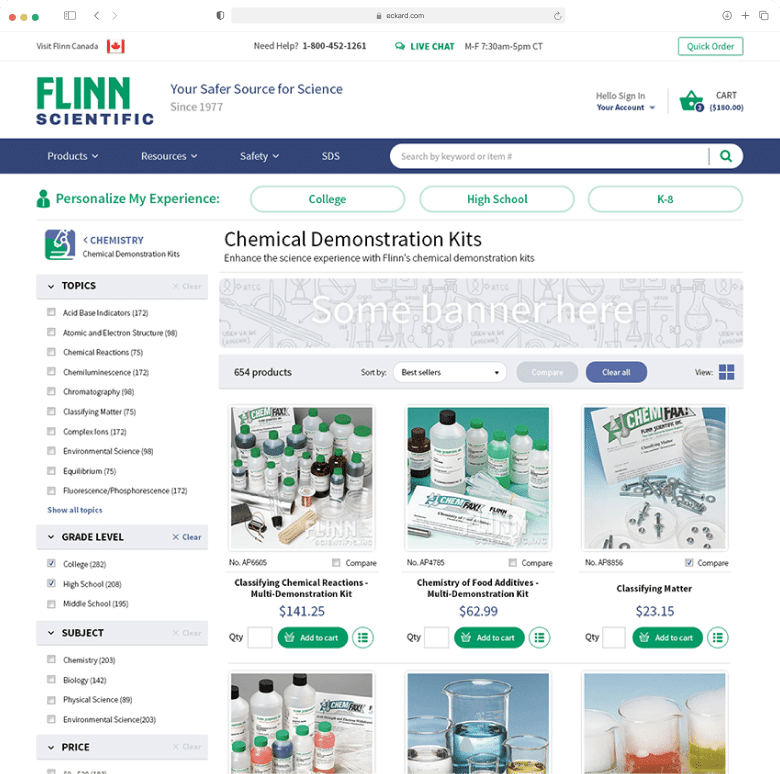 Portal / Mobile App
Manual Tests for Aftermarket Auto-Warranty eCommerce Platform
Teaming up with a prominent multibillion-dollar insurance client, BIT Studios, a leading manual testing company, employed its skilled QA engineers to optimize an online eCommerce platform for aftermarket auto warranties. Our meticulous attention to detail ensured a seamless user journey, from fetching quotes to making purchases, further solidifying our client's dominance in the industry.
Open Сase Study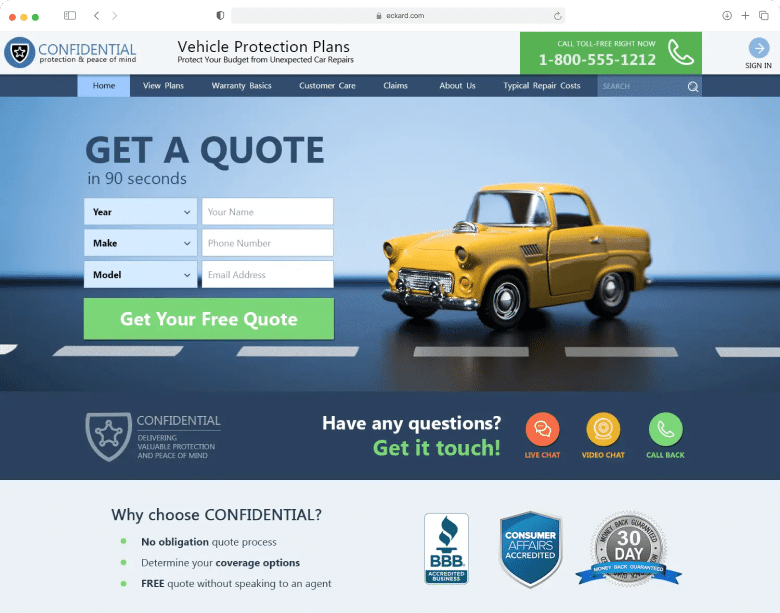 View More Projects
Our Awards and Recognitions
What Clients Say About BIT Studios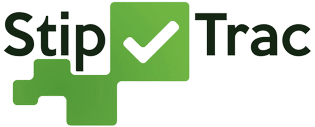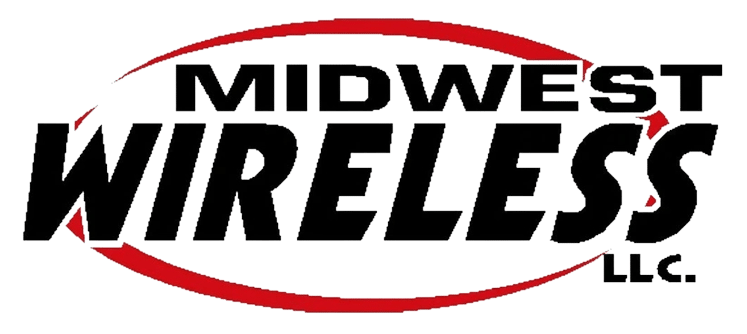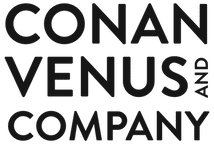 The platform was bug-free and boasted all the functionalities that the client required. The team handled all issues in a timely manner. Dynamic and capable, BIT Studios was easily able to pivot in new directions when needed, adjusting their workflow depending on the project's progress and budget.
The platforms developed by BIT Studios received extremely positive feedback from stakeholders. Accessible and detailed, the team met the client's expectations because they spent a lot of time understanding their needs. Above all, they kept the client on track with their consistent progress updates.
Jeff and the BIT Studios' team build great systems that perform at scale. They are creative and strategic thinkers that add value not only to the product but also the commercialization of the business.
Jeff's leadership was critical in driving the project forward, communicating to management the realities of our project's status, and visioning the opportunities and feature sets to improve our enterprise's efficiency.
I've worked with BIT Studios on developing a website for our company. They have always been helpful and found ways to get things done within our tight time and budget constraints. They are a joy to work with and have the expertise to get the job done!
Midwest Wireless would recommend using BIT Studios to any organization with complex development projects or tasks… Not only was it a quick turnaround for such an important piece of the project, it came to us in a very complete condition… Our consultant returned with rave reviews of the BIT Studios resources, and the project managers were able to breathe easily throughout the process.
Jeff has an amazing level of experience and knowledge in software development, business strategy and technology. He is a great person to work with. I would highly recommend Bit Studios for your next project.
Boasting exceptional design expertise, BIT Studios elevated the site's design and usability, resulting in an improvement in the site's speed, mobile performance, and online visibility. Leading a structured approach, the team used a project management tool to track and prioritize tasks efficiently.
Seeking best-in-class manual testing from a reputable company?
Discover how BIT Studios has helped countless businesses and experience having seamless software.
Manual Testing Methodologies We Use
At BIT Studios, we pride ourselves on leveraging the best manual testing methodologies to deliver robust manual software testing services. Our expertise spans a variety of approaches tailored to different software requirements. Here's a closer look:
BIT Studios Manual Testing Process
Our commitment to excellence at BIT Studios is evident in our manual software testing services. While the outlined process below generally represents our approach, the steps may differ depending on the testing methodology employed for a particular project.
Requirement Analysis
Our manual QA testing services team evaluates client requirements and software specifications to determine the best-suited testing strategy, ensuring alignment with the software's objectives.
Test Plan Creation
As manual software testing services experts, we design a detailed test plan encompassing objectives, resources, timelines, and the chosen testing methodology.
Test Case Development
Our experienced manual testers in BIT Studios meticulously create test cases to examine every software function, ensuring comprehensive coverage for a robust testing process.
Environment Setup and Test Execution
After setting up an appropriate testing environment, our manual QA testing services team executes the prepared test cases. Any discrepancies from expected outcomes are logged for further scrutiny.
Defect Logging and Retesting
We systematically log the detected defects. Collaborating with the development team ensures these issues are promptly addressed, followed by retesting to confirm the effectiveness of the resolutions.
Closure, Documentation, and Feedback
We compile detailed reports for transparency and insights upon completing the tests and achieving the desired software quality level. We also consider our client feedback to refine our methodologies.
Our Expertise in Manual Testing Tools and Technologies
Few Industries That We Serve
Real Estate
Healthcare
Telecommunications
Manufacturing
Business and Productivity
Insurance
Agriculture
Oil and Gas
Construction
Distribution
E-Learning
Automotive