Stress Testing Services
15+ Years of Proven Expertise in Stress Testing
For over a decade, BIT Studios delivers industry-leading stress testing services designed to rigorously assess and enhance the resilience of your digital platforms. Leveraging comprehensive solutions, our stress test team ensures your systems perform optimally under real-world peak traffic loads, ensuring seamless user experiences.
Stress testing services evaluate the robustness of systems under extreme conditions to ensure they can maintain functionality and performance. At BIT Studios, we specialize in this critical analysis, deploying cutting-edge methodologies to fortify your platforms against the most high-demand scenarios.
Trusted by Industry Leaders
BIT Studios Stress Testing Services
Comprehensive Stress Testing
Custom Stress Testing
System Capacity Assessment
Advanced Stress Test Insight
Stress Test Analytics
Risk Scenario Assessment
Model Validation for Stress Testing
Regulatory Compliance Reporting
Support and Maintenance
Stress Test Support
Maintenance and Monitoring
Enhance your app's reliability and performance.
With BIT Studios' stress testing, prepare your web app for high user loads and peak times.
Why BIT Studios is Your Strategic Partner for Stress Testing Excellence
We leverage advanced technologies and extensive experience to deliver stress testing excellence, empowering your apps to sustain optimal functionality and resilience in high-stress environments. Here are more reasons to partner with BIT Studios:
100+ Enterprise Projects Completed
4.9 Rating on Clutch
Cost-Effective, Risk-Free Process
Trusted by Fortune 500 and Startups
A Quick Look into Our Stress Testing Projects
SaaS – Used Hospitals and
Clinics
Stress Testing Services for a Healthcare Billing System
BIT Studios facilitated Agility Health in overcoming critical billing system challenges, impacting several businesses under its umbrella. Through a meticulous dive into their existing systems and a subsequent rebuild, we enhanced system resilience and efficiency using a range of technologies, including C#, .NET, and ASP.NET, ensuring optimal performance under peak loads, which was pivotal for the seamless operation of hundreds of clinics and hospitals in the US and Canada.
Open Сase Study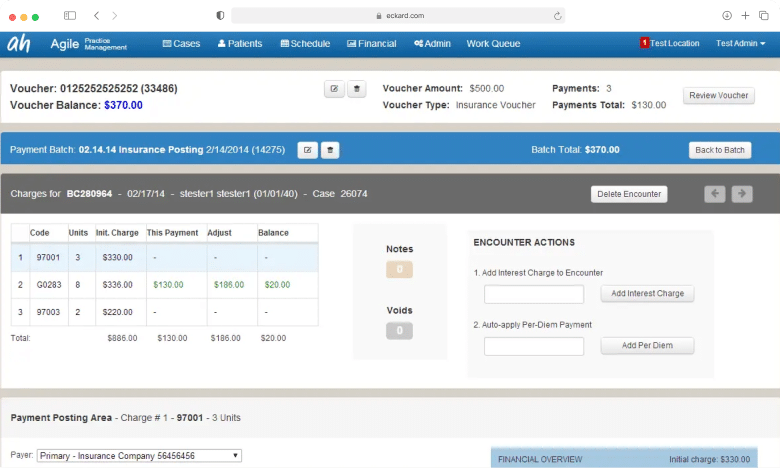 Software as a Service
Security Assurance and Stress Testing for a Wire Fraud Prevention Platform
To address CertifID's need to eradicate wire fraud transactions in the Real Estate Title industry, we developed and stress-tested an advanced solution, using technologies like ASP.Net and React.js. Our service enabled secure identity verification and bank account credential transfers, ensuring robust security and preventing potential fraud, essential for both sender and recipient in sensitive transactions.
Open Сase Study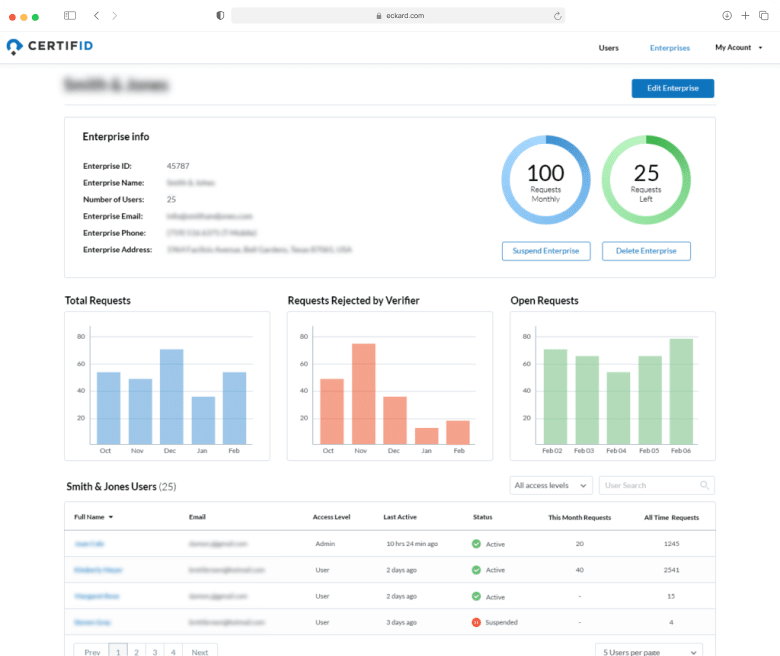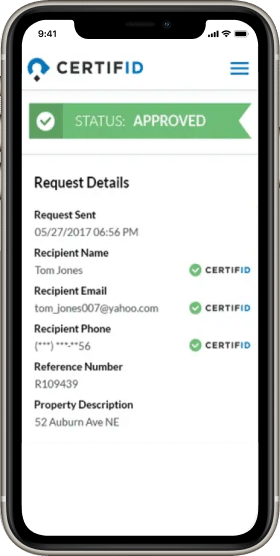 Web Portals & Mobile Apps
Stress and Performance Testing for an Automotive Finance Platform
We developed and meticulously stress-tested a comprehensive solution for StipTrac, utilizing technologies like Ruby on Rails and Angular.io. The robust system manages and tracks secondary loans efficiently, providing secure and streamlined applications and portals, assuring seamless performance under high-demand scenarios for startups in the auto industry.
Open Сase Study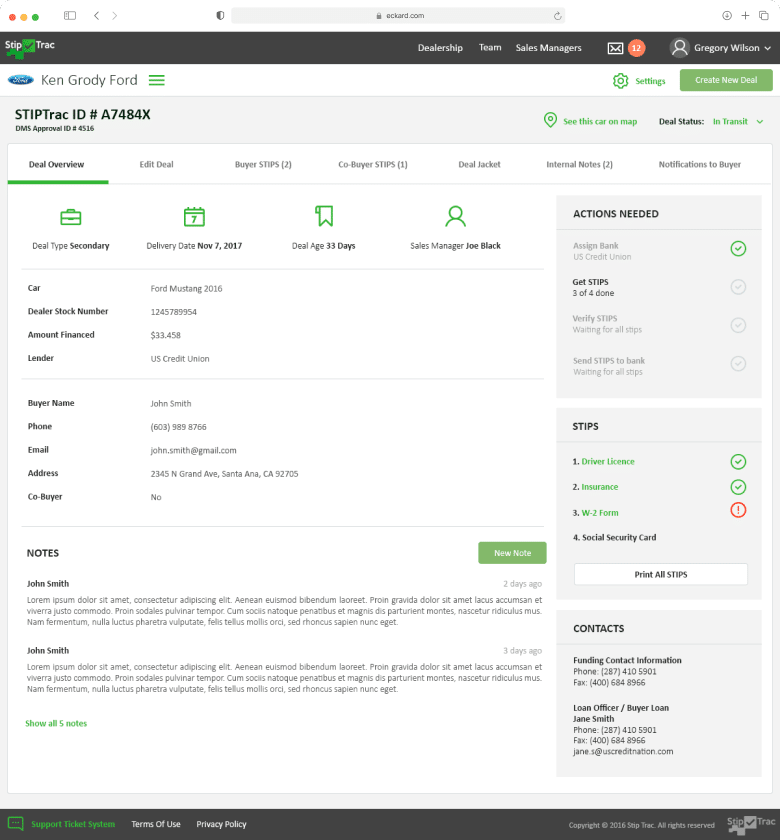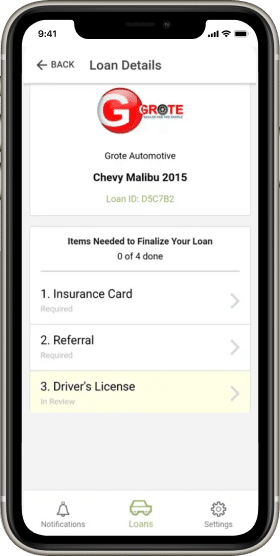 Web & Desktop App
Development
Stress Testing for a Cloud-Based Manufacturing Platform
To ensure Withstand's SaaS solution performed optimally, we executed rigorous stress testing on the cloud-based system that connects remote manufacturing facilities for electronic product safety testing. Leveraging technologies like Ruby on Rails and Angular.io, we ensured seamless remote test management and data accessibility under intensive usage scenarios.
Open Сase Study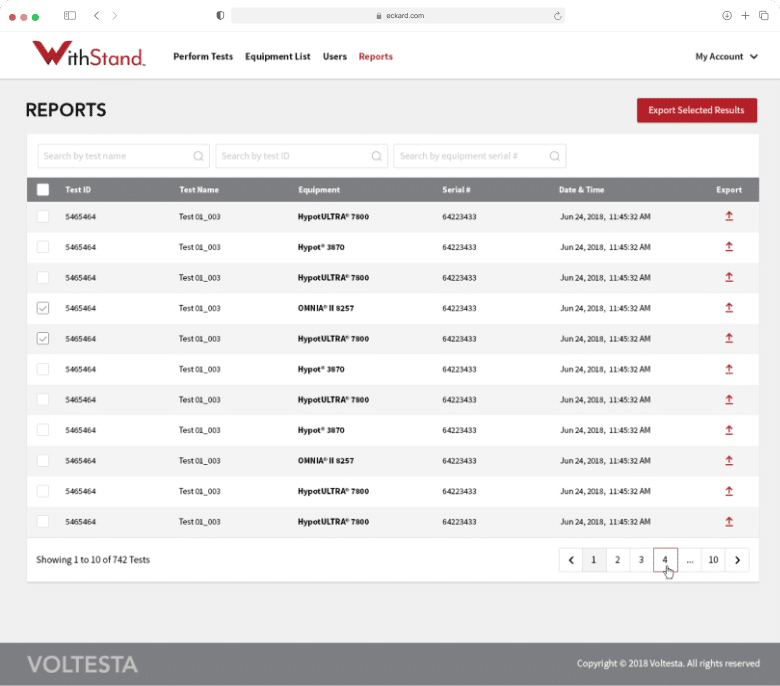 SaaS Solutions
Stress Test Management for a SaaS-Based Dumpster Management Solution
BIT Studios rigorously stress-tested LinkLogiq's innovative cloud-based SaaS solution, aimed at reinventing the roll-off container dispatch and management industry. Our meticulous evaluation ensured that their advanced dispatching, invoicing, and asset tracking systems performed seamlessly and efficiently, even under peak operational demands, ensuring optimal user experience and a streamlined development process.
Open Сase Study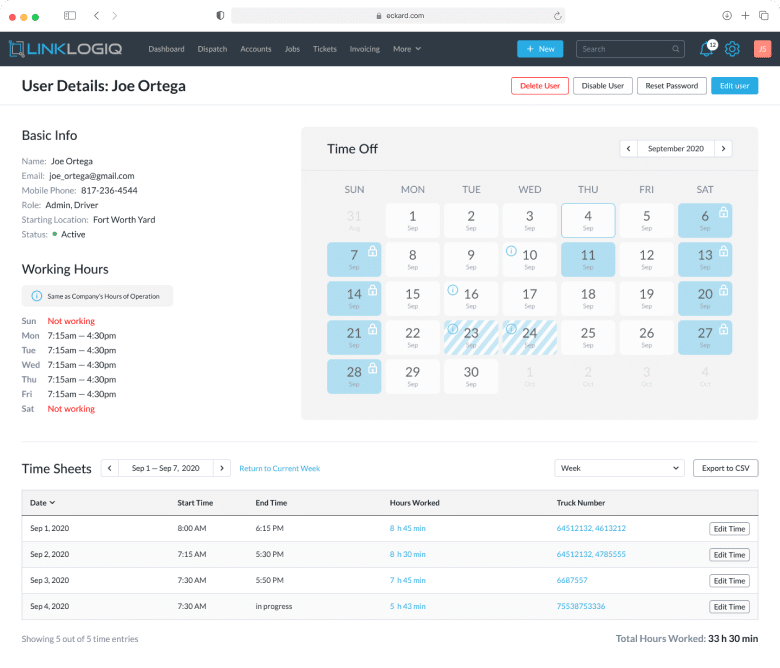 Episerver – Custom Ecommerce
Implementation
Performance & Resilience Testing for an Aftermarket Truck Parts Portal
For S&S Truck Parts, a global distributor of aftermarket truck parts, we meticulously stress-tested their newly developed Episerver B2B Ecommerce portal, ensuring smooth and optimal performance under peak loads. Our dedicated software stress testing service verified the reliability of their custom-built system, ensuring a seamless user experience and functional efficiency for OEMs, dealerships, and distributors.
Open Сase Study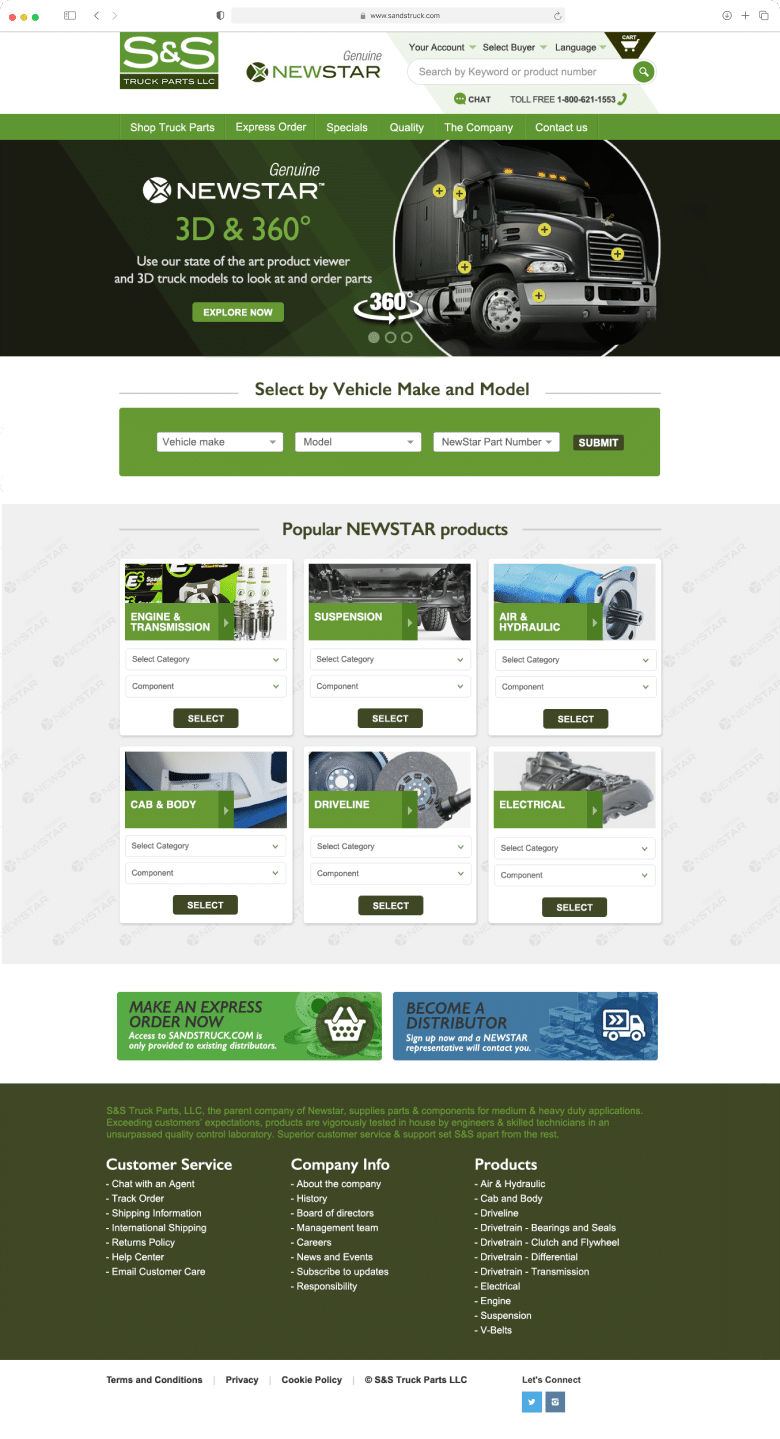 SaaS – Portal & Mobile Apps
Website Stress Testing for an Online Bar Exam Platform
Our dedicated testing team at BIT Studios ensured optimal performance and user experience for Adapbitar, a leading multi-state bar exam online learning solution, through meticulous testing services. Our approach validated the reliability and resilience of the fully rebuilt and optimized Adaptibar system, including its new mobile apps and enhanced UX, under peak usage scenarios.
Open Сase Study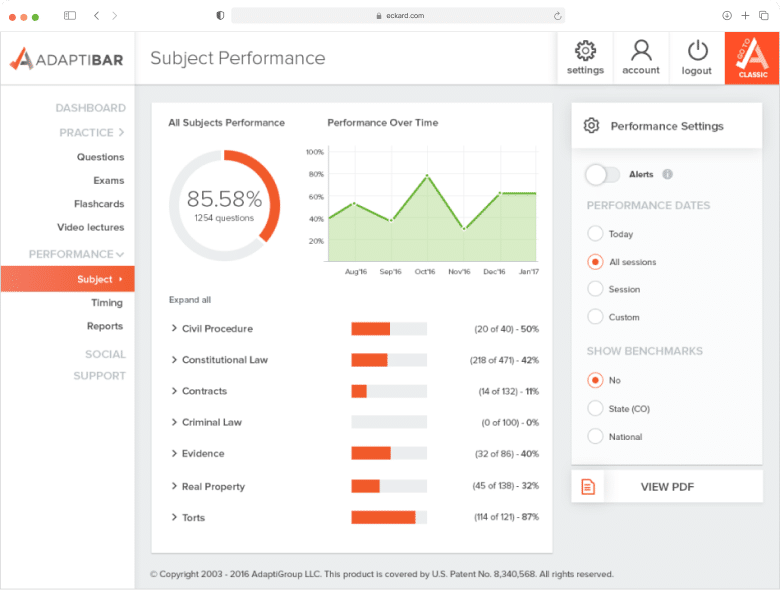 Portal / Mobile App
Performance Optimization for a Task Management SaaS
In partnering with Daily Frenzy, a real-time task collaboration SaaS, we undertook thorough performance testing to validate the platform's ability to handle simultaneous activities across various accounts. Leveraging Golang and Angular.io, our evaluations confirmed the system's readiness to deliver uninterrupted and efficient team collaboration across multi-location environments.
Open Сase Study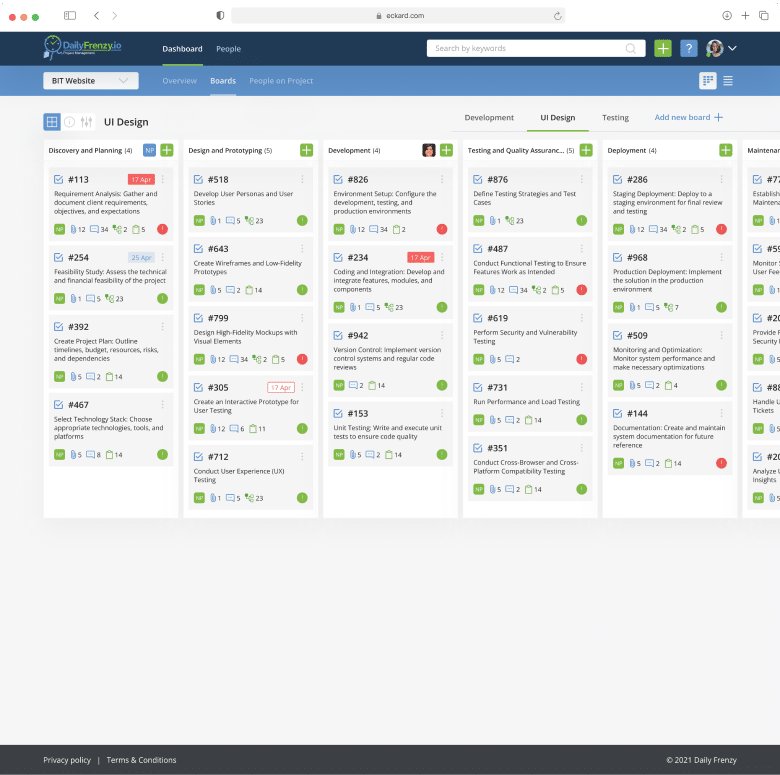 Multi-product Software as a
Service
Comprehensive Performance Analysis for a Real Estate SaaS Solution
For Fulton Grace Realty, a leading figure in the real estate sector, BIT Studios conducted intensive performance analysis to validate the robustness of their end-to-end brokerage deal management platform. Utilizing cutting-edge tools like Ruby on Rails and Angular.io, we confirmed the system's capability to facilitate smooth, transparent, and user-centric management of extensive real estate transactions efficiently.
Open Сase Study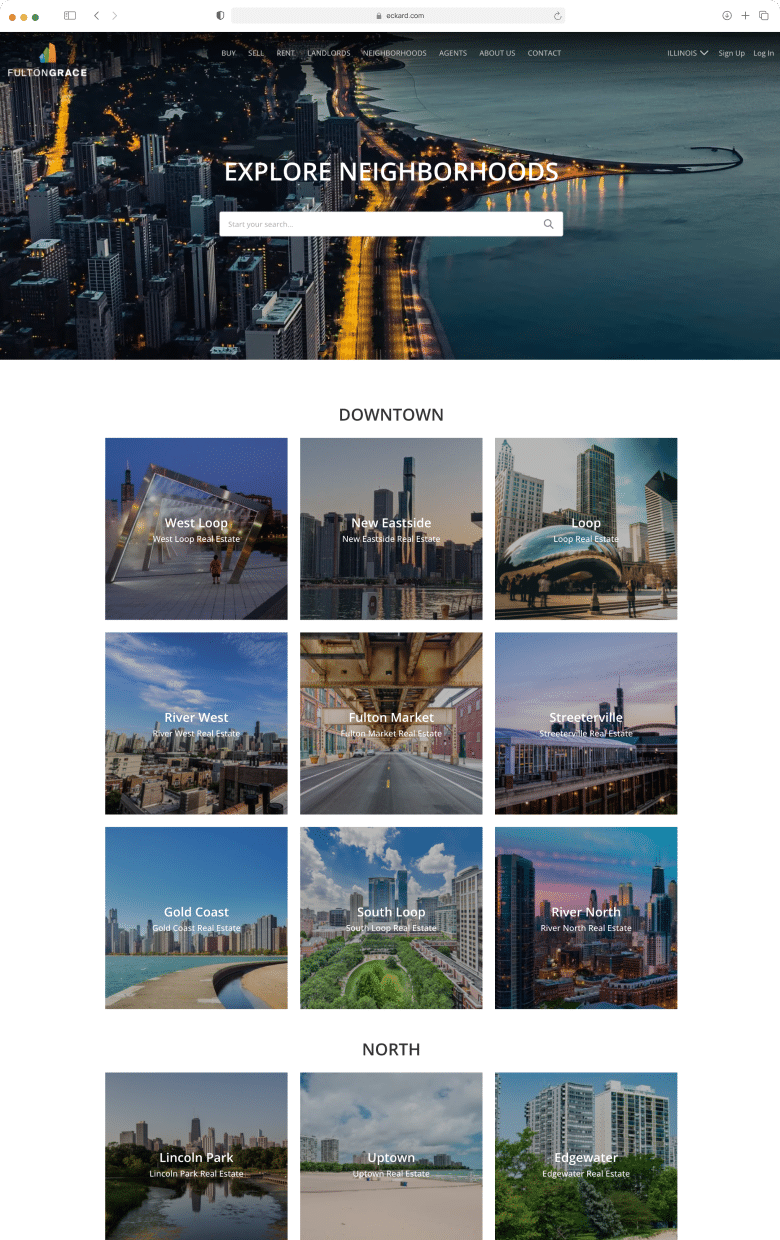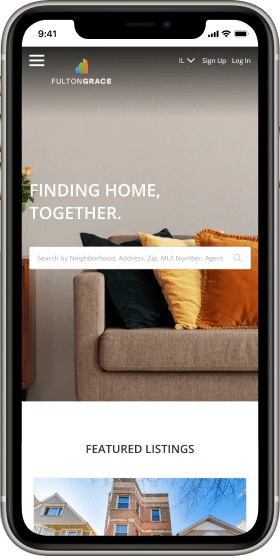 Portal / Mobile App
Stress Testing for a Scientific eCommerce Platform
To meet Flinn Scientific's aspirations for a seamless, future-ready eCommerce site, we employed rigorous stress testing methodologies on their new platform. Leveraging Episerver and ASP.NET MVC/WebApi technologies, we ensured the upgraded site could handle high traffic and user interaction, maintaining stability and performance, thus, facilitating increased sales and enhanced user engagement.
Open Сase Study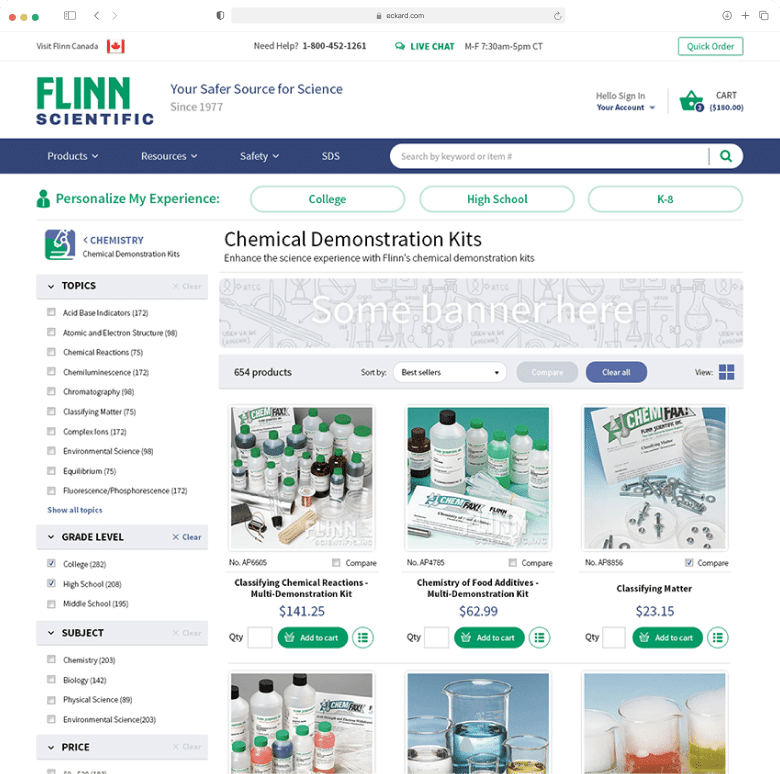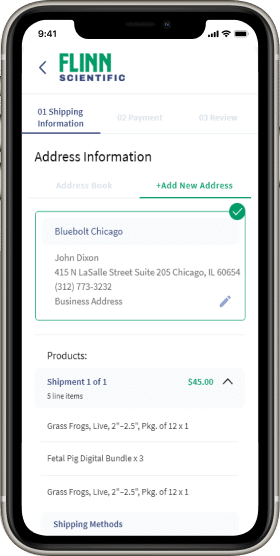 Portal / Mobile App
Stress Test Services for a Mineral Investments Portal
In collaboration with Eckard Enterprises, we implemented robust stress and load testing services for their mineral investments portal, ensuring real-time updates and concurrent activities are managed seamlessly. By employing Golang and Microservices, we verified the system's resilience and performance under high demand, ensuring a smooth user experience for managing energy assets efficiently.
Open Сase Study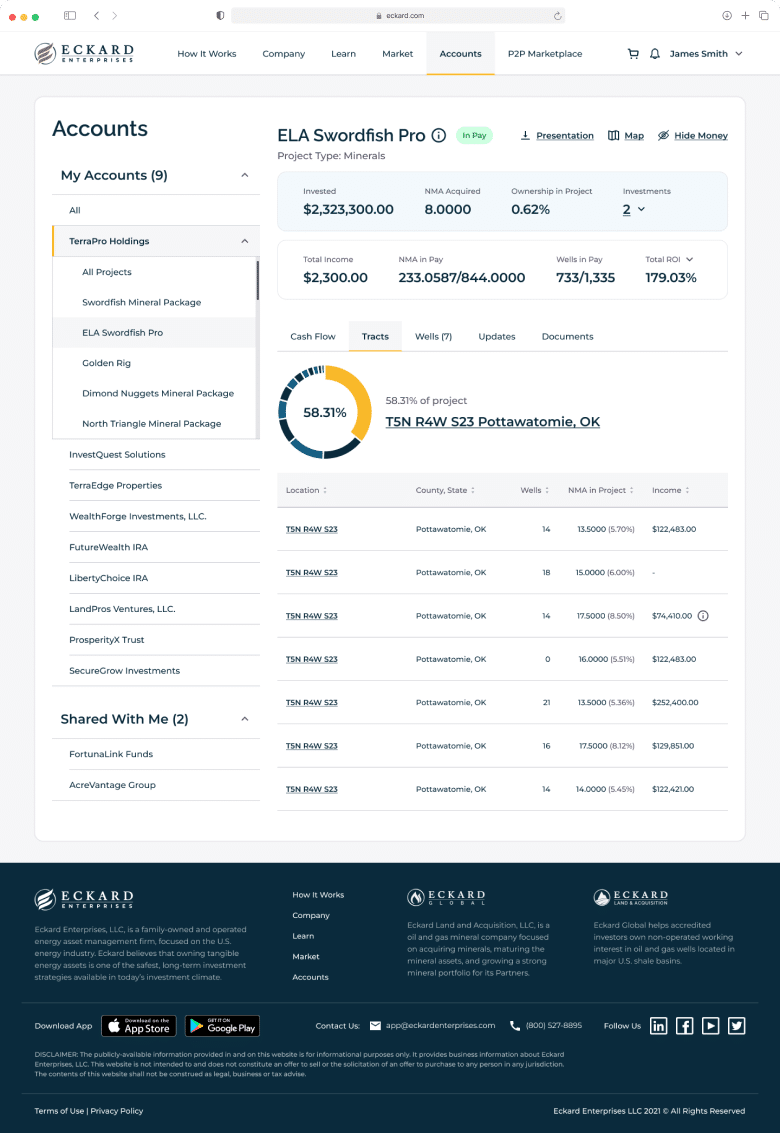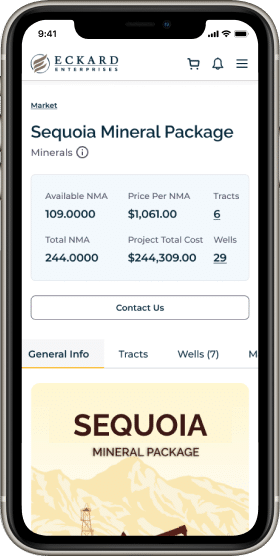 View More Projects
Client Insights: The BIT Studios Experience Revealed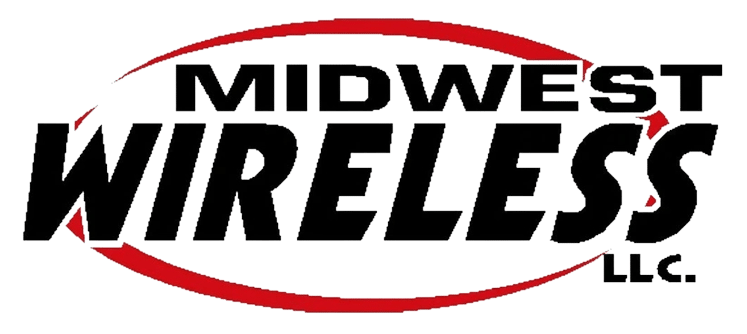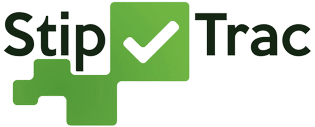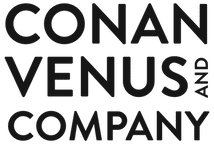 Jeff's leadership was critical in driving the project forward, communicating to management the realities of our project's status, and visioning the opportunities and feature sets to improve our enterprise's efficiency.
Midwest Wireless would recommend using BIT Studios to any organization with complex development projects or tasks… Not only was it a quick turnaround for such an important piece of the project, it came to us in a very complete condition… Our consultant returned with rave reviews of the BIT Studios resources, and the project managers were able to breathe easily throughout the process.
The platforms developed by BIT Studios received extremely positive feedback from stakeholders. Accessible and detailed, the team met the client's expectations because they spent a lot of time understanding their needs. Above all, they kept the client on track with their consistent progress updates.
The platform was bug-free and boasted all the functionalities that the client required. The team handled all issues in a timely manner. Dynamic and capable, BIT Studios was easily able to pivot in new directions when needed, adjusting their workflow depending on the project's progress and budget.
Jeff and the BIT Studios' team build great systems that perform at scale. They are creative and strategic thinkers that add value not only to the product but also the commercialization of the business.
I've worked with BIT Studios on developing a website for our company. They have always been helpful and found ways to get things done within our tight time and budget constraints. They are a joy to work with and have the expertise to get the job done!
Jeff has an amazing level of experience and knowledge in software development, business strategy and technology. He is a great person to work with. I would highly recommend Bit Studios for your next project.
Boasting exceptional design expertise, BIT Studios elevated the site's design and usability, resulting in an improvement in the site's speed, mobile performance, and online visibility. Leading a structured approach, the team used a project management tool to track and prioritize tasks efficiently.
Recognitions of Excellence: Our Award-Winning Journey
What You Gain from BIT Studios Stress Testing Services
Experience the unparalleled advantages of our stress testing services, ensuring your app's readiness for real users and peak performance during major events.
Tired of performance hiccups affecting your user experience?
Propel your app's performance and reliability to new heights with our stress testing services!
Partnership Frameworks: Our Stress Testing Collaboration Options
Key Industries BIT Studios Serves
Real Estate
Healthcare
Telecommunications
Manufacturing
Business and Productivity
Insurance
Agriculture
Oil and Gas
Construction
Distribution
E-Learning
Automotive