Reliable Dedicated Development Team Services We Provide
Working with BIT Studios lets you leverage our expertise and experience. We provide outstanding software development dedicated team services to improve your business.
DevOps Enablement
Rely on our DevOps specialists to build, test, and maintain your tech infrastructure. We deliver services fast and with no delays. And if you need to expand a function, we can take over infrastructure management, CI/CD, and deployment.
Mobile Development
Our mobile app developers create effective user interface work. We guarantee that each actionable button interacts with back end codes. Also, we build and support mobile applications for iOS, Android, or cross-platform apps.
Web Development
With our seasoned web development team, you can ensure seamless collaboration. We create a prototype and full-fledged version of the website to help you reach a wider audience. Plus, we guarantee that it works in all web browsers.
Full-Stack Development
At BIT Studios, we assist in the design and development of software. Our full-stack developers build servers and databases for the server-side of the software. Additionally, we execute agile projects with ease. And we have a deep understanding of programming languages.
Front End Development
We optimize, install, and test the user interface for a website or application. Our skilled front-end developers ensure users can perform specific tasks through software elements. More so, we create the design of the UI/UX designers.
Back End Development
Let our back-end developers offer support, security, and content management for tech solutions. We are responsible for your website's or app's architecture and data management. And we write codes that identify the application's functionality, goals, and features.
In need of dedicated development team services?
Our Advantage as a Dedicated Team for Software Development
29+ Years of Experience
We bring you decades-long dedicated team experience since 1990.
Process
Review on Clutch
We take pride in our Clutch Silver Verification.
100+ Enterprise Projects
We have a wide range of enterprise solutions that help your business scale and grow.
Why Rely on BIT Studios for Dedicated Software Teams?
We at BIT Studios bring you the best-dedicated software teams. Here are the reasons we are your dedicated software development team company:
Vast Experience
We have extensive experience in providing dedicated development teams. Our talented dedicated teams bring innovative solutions to improve your business.
Agile Process
Through our development team, we perform an agile approach to all your projects. We ensure to deliver projects fast and reduce risks by 90%.
Professional Development Teams
Our dedicated development teams give you first-rate software development services. We give you the option to hire an in-house team, project managers, and web developers.
Broad-Ranging Clients and Portfolio
Whether you are from a startup or Fortune 500 company, we got you covered. We serve clients from various sectors, such as e-learning, insurance, healthcare, and automotive.
Diverse Projects
With our wide range of networks, we work on any software development project. Our dedicated developers help meet your requirements.
Cost-Effective Dedicated Development Team Solutions
BIT Studios ensures to give you advanced yet cost-effective dedicated development team solutions. We know how to value your money, so you get what you deserve.
Check Out Our Dedicated Project Team Structure Outsourcing Model
Fixed Price
Time and Materials
We take pride in our transparency as a software development vendor. We never charge you any hidden fees. You only pay for the solutions you get.
Outstaffing
At BIT Studios, we always got your back. We help you build competent teams of software developers and dedicated team members.
Team Augmentation
How We Work on Our Dedicated Team Model
We deliver efficient dedicated software development team services. Learn more about our well-established development process below:
Project Visualization and Evaluation
The first step in our dedicated software development team process is project preparation. It consists of creating user profiles to identify possible experiences of our clients. Then, we assess your project requirements and see if they are workable.
User stories
Use cases
Goals and expectations
Workflow activity diagrams
Preliminary Planning
When looking for a dedicated development team provider, be sure to know the roles needed. We offer an agile approach and development process in creating a list of specialists. Our job involves making detailed descriptions of the duties and the number of work hours.
Project scope
Job roles
Job details
Project assessment
Requirements Gathering
At BIT Studios, we hold a series of meetings to clarify the project's details. We gather first all the requirements needed to ensure we are on the right track. Our experienced team helps determine soft skills and understand the specifications you need.
Work schedule
Technical expertise
Experience
Technical background
Search and Review
We help you find the right dedicated team to work on your behalf. Our hiring process consists of reviewing the eligibility of the candidates. Also, we aid you in hiring the right project manager, in-house team, or extended team.
Interviews
Reviews
Tests
Background Check
Dedicated Team Assembly and Onboarding
Once done with the search process, we assemble a team of software developers. The hired dedicated development team studies the project and reads the product documentation. Then the new dedicated developers also learn more about the company.
Introduction 
Contract signing
Company values
Daily processes and procedures
Staff and Administrative Support
Should there be any problems along the way, we offer staff support. We guarantee seamless collaboration between the new and existing dedicated team members.
Feedback 
Suggestions
Team management evaluations
One-on-One assessments
What Clients Say About Our Dedicated Software Development Teams
We Work With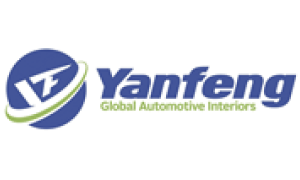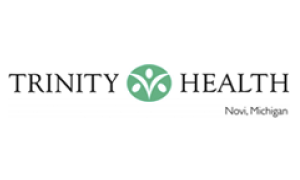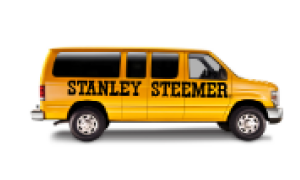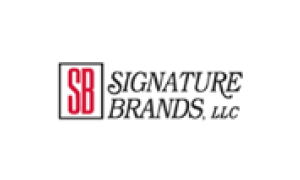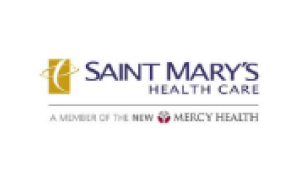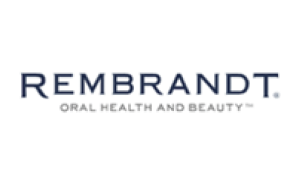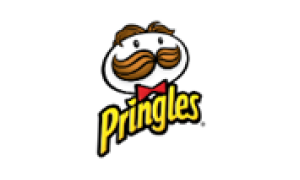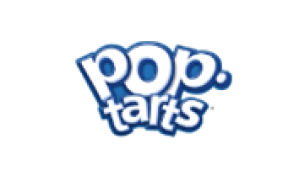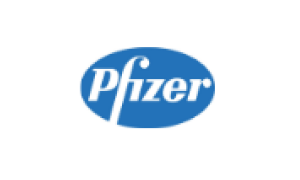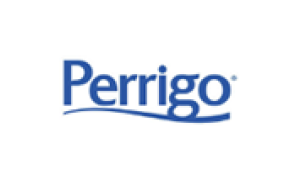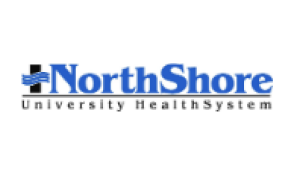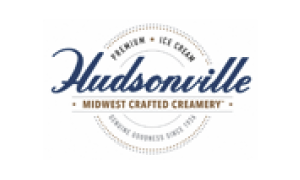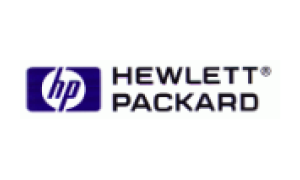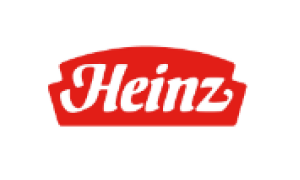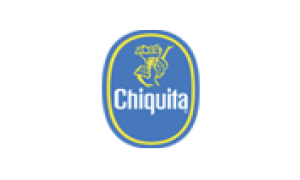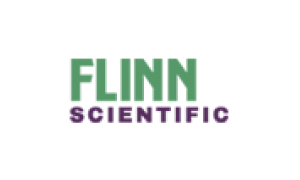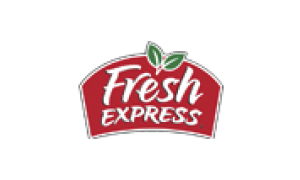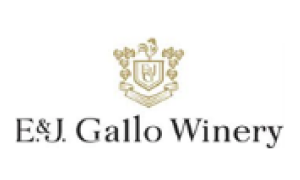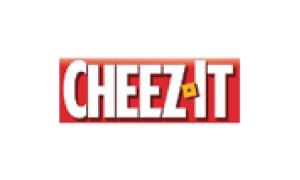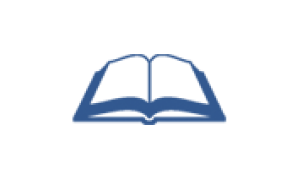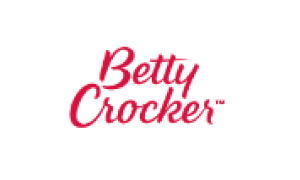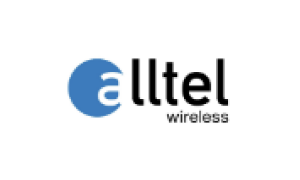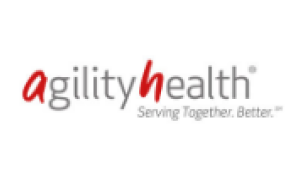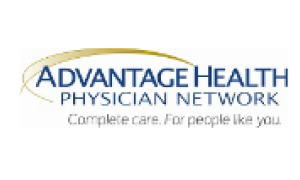 Ready to Explore New Dedicated Teams? Book a FREE Consultation Now!
Dedicated Software Development Team FAQs
What Is a Dedicated Software Development Team?
A dedicated development team is a special business model in software development. It is the long-term collaboration between an outsourcing company and a service provider. More so, all dedicated team members work for you until the project's completion.
The dedicated team works full-time but not in-house. It is the outsourced team that works outside your office. Nonetheless, they perform tasks with full dedication like your full-time in-house workers. In short, they are your employees on-demand.
You can hire a dedicated software team if you need the following:
UX/UI designers
QA engineers
Project managers
Software engineers
Offshore developers
Dedicated software developers
DevOps engineers
How Do You Hire a Dedicated Tech Team?
Hiring a dedicated tech team can be time-consuming. There are plenty of factors to consider before you can finally hire a team. So here is how companies can hire a dedicated software development team:
Define the Tech Requirements
The first crucial step in hiring a dedicated team is identifying why you need one. It helps in determining what to expect from a development team. Also, you have to assess the project and understand expectations. Consider the following questions to get a clear idea of what to look for in a dedicated team:
What skills do you need?
How many experts does the company need?
What is the company's budget?
Where should you deploy the team?
What kind of experts do you need?
These questions simplify the task of the software development company. It will be easier to choose the right service provider and narrow down the list of suppliers.
Conduct Market Research
Market research is vital in finding the right dedicated team vendor. It is a great idea to do this with specialized platforms such as B2B review websites like Clutch.
Research brings a comprehensive idea about various dedicated teams in the market. It enables companies to understand where they can find the right team. Furthermore, it involves the crucial company aspects below:
Portfolio
Reviews
Location scouting
General information
Tech and industry focus
Outsourcing developer rates or Fixed Price model
Level of Expertise
Example of best projects
You also need to consider company growth when doing market research. A good service provider scales its business with a growing number of employees. When a company expands its membership, it rises fast and has a broader talent pool.
Gather a Dedicated Team
When it is time to interview candidates, look for the most qualified for the job. You need to check the following qualifications to ensure you get the best developers:
Soft business skills and English competency
Sample projects done
Level of competency in a specific tech stack
Pick the Right Vendor
After narrowing down the list of service providers, you have to choose one. You have to focus on essential factors like communication level, portfolio, and experience. You can use the following to pick the right vendor:
References
Detailed written questionnaire
Online video conference
What Is a Dedicated Project Team Structure?
It is a project outsourced to remote developers. Also, it includes skilled professionals, like project managers, quality assurance experts, and developers.
A dedicated team has high skills and reasonable rates. Thus, making it an effective dedicated team approach. It also contains a dedicated set of people who show commitment to every project they handle. Companies hire teams to deal with their long-term projects. And to perform the following tasks:
Reduce risks
Manage development procedure
Fix bugs and errors
Many organizations focus on the dedicated project team structure. Those that need this know the following:
Target and goals
Risks and challenges involved in the project
Freedom to develop the project on their terms
Flexibility to change or increase the number of people on the project
Requirements to change the end product at any development stage
How Do You Structure a Development Team?
The structure of a development team plays a huge role in the success of the project. It makes the entire development process faster and more efficient. In fact, there are three main approaches to create a development team. Here are they:
Generalist Structure
It implies building a development team with a diverse set of skills. Get the best results with the help of face-to-face communication and cooperative effort. The generalist structure is an approach fit for companies with up to 10-15 employees. If your goal is to help talents become true professionals, then this is the right approach to use. Nonetheless, it might not be convenient if you have more than 15 workers working on the same project.
Specialist Structure
Every team member is an expert in a programming language, technology, or framework. Hence, each individual handles their part of development. You can build teams with their hierarchy and structure to finish a part of the project. It only depends on the scope of the work.
Organizations with more than 15-20 employees can use the specialist structure. If you are working on various projects or large-scale ones at the same time, this approach is perfect for you. You can also use it if you have a tight schedule.
To lower the downsides of this approach, you can assign tasks via tickets. Every part of the code connects to a digital ticket. Then it gets distributed between developers at random. Developers also get to work with unknown parts of the product. Thus, making the code of better quality since there are different points of view. Additionally, it contributes to helping dedicated team members be interchangeable and less dependent.
Hybrid Structure
The hybrid project teams have people who focus on a product as a whole and can narrow it down if needed. Any company with enough resources can build this kind of team because it is multipurpose.
But making such an effort is more reasonable for challenging and complex projects. If you work on a simple product or only minor changes, use a less resource-consuming approach. Also, you can create software development teams with parts of the specialist approach. Since it is easier to combine values, this is possible with a hybrid structure.
What Are the Benefits of a Dedicated Development Team?
Keeping up with the latest developments and market demands can be overwhelming. But leveraging new technologies can bolster your business growth. No matter how small or big your business is, you still want to invest in potential tech solutions. And this is where hiring a development team becomes necessary.
Here are the benefits of a dedicated development team:
Cost-Effectiveness
It is costly to avail of custom software development services in most developed countries. That is why hiring an outsourcing partner can reduce your operational costs. Make sure you hire developers who have the same skills and expertise. Also, never compromise quality.
Fast Turnaround Time
Working with a dedicated development team means prompt deliveries and fast turnaround times. Each member works in optimized environments that support the seamless completion of projects. To make this happen, clients need to specify clear timelines. As a result, dedicated software developers can work on any project on time.
Agility
Another advantage of a dedicated software development team is the level of agility. You can keep your in-house workforce smaller and stay agile. More so, you should view this team as an extension of your on-premise staff to engage with them. Once you decide to hire a development team for projects, you can increase your efficiency. Tech migrations, new releases, and other requirements will then be easier to complete.
Global Talent Access
Access to a pool of global talent gives your business new possibilities. These experts work from different parts of the world and have the skills and expertise. They also optimize your tech stack capabilities at cost-effective prices. You have to choose professionals capable of delivering top-of-the-line tech solutions. More so, opt for those who can co-build with your in-house team.
Full Stack of Services
By working with the right dedicated developer team, you get end-to-end solutions. Below are a few of the services you can leverage through this model:
Testing and quality assurance
Big Data Analytics
Data backup and migration services
Product engineering services
Professional designing
Remote hosting services
Maintenance and support
Project management
Custom mobile and web development
These are the things you need to form an agile infrastructure. Hiring qualified professionals at a reasonable rate optimize ROI to a great extent.
Solid Support
A dedicated team's job does not end with designing, developing, and deploying the product. It provides reliable support services during and after implementation. So when selecting the right developers, know about their technical support services. Also, they train your in-house employees about the new technologies they have developed. It goes a long way in ensuring excellent customer support services.
How Do You Get the Best Results from Your Dedicated Development Teams?
Dedicated developers must deliver the best results. But if things go south, they can bring damage to your business. Hence, here are the things you can do to get the optimal results:
Get regular updates
Celebrate milestones
Invest in team buildings
Appreciate a job well done
Engage with your team on a personal level
Offer them opportunities to unwind
Try to meet them in person at some point
A dedicated development team can be one of the most valuable factors of your business. Getting the best productivity out of the developers is a top priority for companies. So, be sure to get the best performance with the least stress at all times. It pays to be professional at work and treat your dedicated team well.
When Do You Need To Hire a Dedicated Development Team?
For small companies or startups, hire a dedicated development team to create a minimum viable product (MVP). They can also do this when they are ready to scale a product or have succeeded in the creation of an MVP.
Middle-sized businesses have several options for when to hire this team:
If you have a pre-made product and want to develop or scale it
When you want to change or improve something in your product
If you have to refine your product by adding new features or functionalities
And for big enterprises, you can hire this team to update and move from one tech stack to another. If you want to build a product and do a digital transformation, a dedicated team will suit you.
What Are the Best Countries for Hiring a Dedicated Team?
Modern infrastructure lets companies hire a software development team from across the globe. According to studies, Ukraine, India, Argentina, and Poland are the main outsourcing countries. They boast plenty of skilled dedicated team developers.
The most profitable ones are from Eastern Europe, like Ukraine and Poland. Since Ukraine has over 200 thousand specialists, it makes it one of the largest IT markets in the world.
The Ukrainian government puts a strong emphasis on education, fueling a booming technology industry. English might not be the country's first language, but 80% of the IT community speaks the language. Thus, language barriers are not a problem.
Also, the time zone in Ukraine overlaps with UK and US regions. This results in the same work culture in which competition is always valued. You can find the right staff you need in no time. Plus, the average hire time is one month, so you better prepare for this.
See Why We Are the Preferred Dedicated Software Development Company
Reasonable Rates
We create cost-efficient software solutions and deliver value-for-money services. With our experienced team of developers, we ensure to give you a more reasonable option.
Clients and Portfolio
BIT Studios provide dedicated software development services that meet all your demands. Our dedicated dream team has vast experience in serving clients from diverse industries. Also, we have plenty of software projects done through the years. See our portfolio now!
Secure and Compliant
As a dedicated development team company, we follow all government regulations. We adhere to GDPR, HIPAA, CCPA, and PCI DSS. More so, we know the importance of protecting your data, so we always yield to the standards.
Programming Languages
Our dedicated team can work with any specific programming language you need. All our developers are fluent in major technologies and programming languages. We have extensive experience and skills to turn your projects into reality.
Check Out Our Completed Dedicated Development Team Projects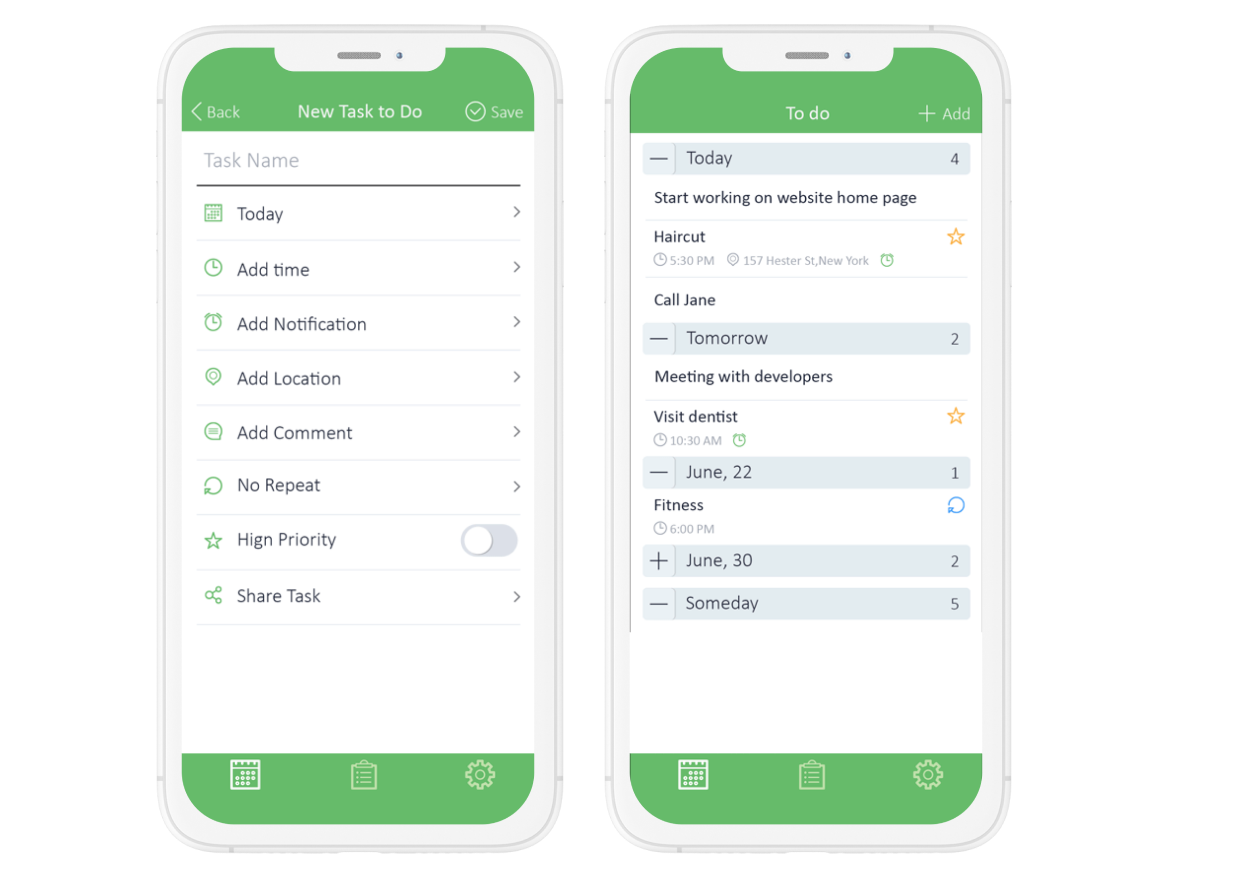 RainMaker – To-do List Management
RainMaker is a to-do list management tool in the form of a mobile app. It's an example of a cost-effective mobile solution delivered by the BIT Studios team. This app help employees focus and boost their productivity.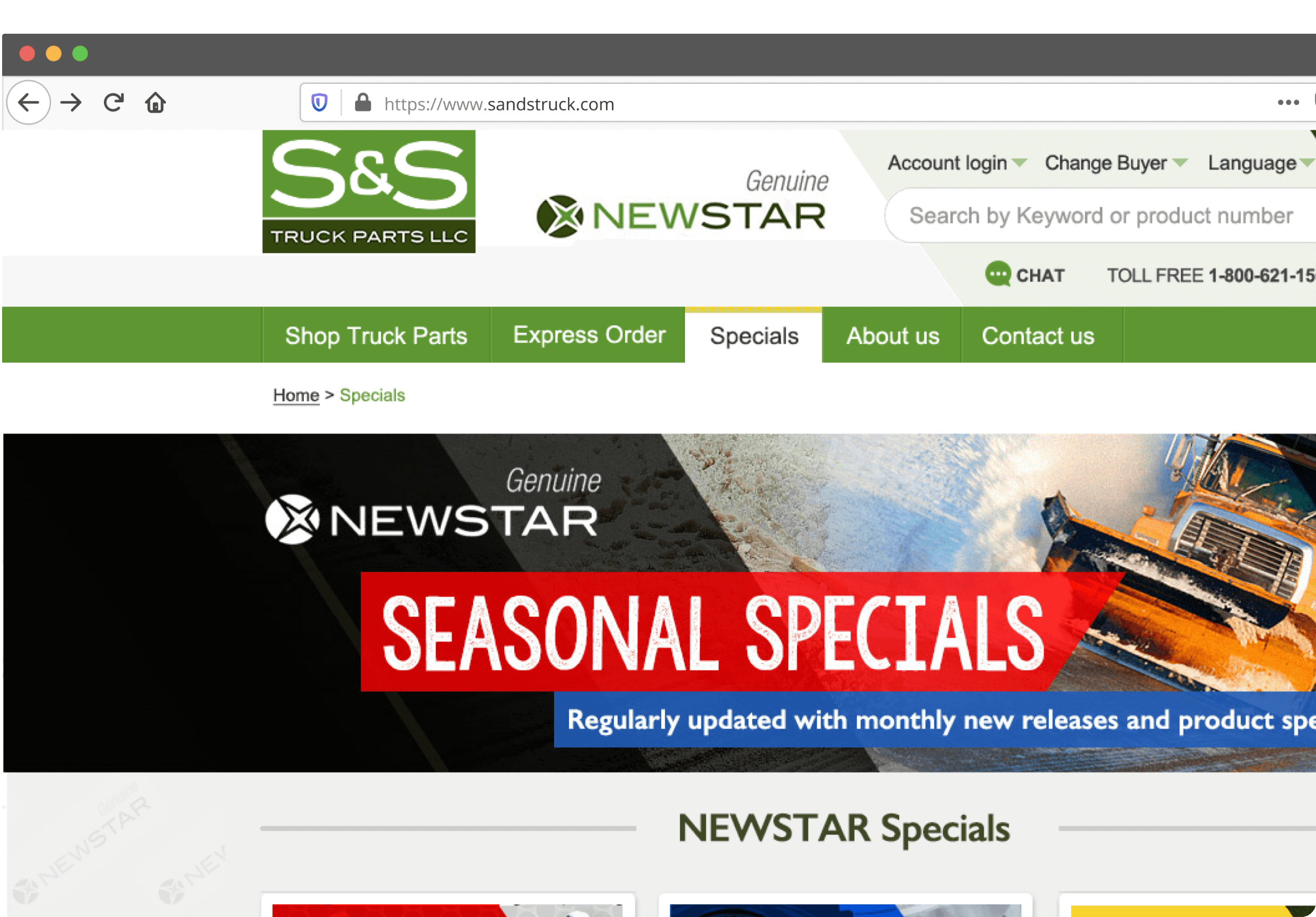 Auto Parts Ecommerce
Episerver – Custom Ecommerce Implementation
We helped our client S&S Truck Parts develop a B2B ecommerce parts portal. We were able to finish within the budgeted 4-month period. This solution is a solid example of custom ecommerce development done right.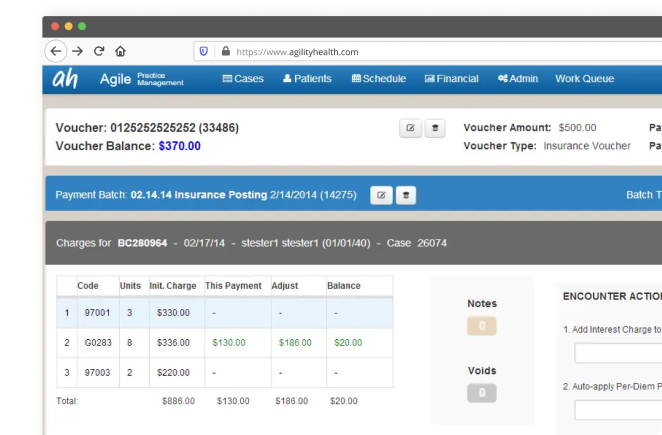 Medical Billing Software
SaaS – Used Hospitals and Clinics
We developed a medical billing software solution for Agility Health. They happen to work with hundreds of hospital and clinic partners. All of them are now using the SaaS solution for a billing system that we built.
How Our Unique Process Suits Our Dedicated Software Development Teams
Lesser Iterations
Lower Costs and Timelines
Decrease Risks by 90%
BIT Studios is proud of its UX-first rapid prototyping approach. Our rapid prototyping service helps us achieve a more efficient development process. We ensure to deliver of each project within budget and on time. Additionally, our talented team knows different services to perform all the time.