WordPress Speed Optimization Services
Your Reliable Partner for High-Performing WordPress Sites
With over three decades of industry experience, BIT Studios is a trusted web development and optimization leader. Our specialized WordPress speed optimization services are designed to dramatically improve your site's performance, offering faster load time, enhanced user experience, and higher SEO rankings to drive digital success.
WordPress speed optimization services are engineered to supercharge your website's efficiency and responsiveness. Utilizing state-of-the-art speed test tools and methodologies, BIT Studios transforms your slow WordPress website into a high-speed, reliable platform that captures audience attention and drives business growth.
Our Awards and Recognitions
BIT Studios WordPress Speed Optimization Services
WordPress Consulting
BIT Studios offers expert WordPress consulting to identify your unique needs, ensuring that your WordPress site is primed for maximum performance and usability.
Site Speed Audit
Recommendations Report
Load Time Analysis
Speed Optimization Strategy
Our skilled team creates comprehensive site speed optimization strategies that are tailored to speed up your WordPress loading times and overall performance.
Speed Tuning
Admin Dashboard Speed Enhancement
Mobile Page Speed Optimization
Quality Assurance & Monitoring
We implement rigorous quality assurance protocols and continuous monitoring to ensure your WordPress website maintains peak performance and reliability.
Pre and Post-optimization Speed Tests
Functionality and Core Web Vitals Testing
SEO Impact Analysis
Ongoing Maintenance
BIT Studios provides ongoing maintenance services designed to keep your WordPress site to load lightning fast, letting you focus on growing your business.
Performance Monitoring
WordPress Updates
Emergency Support
Unlock lightning-fast WordPress performance now!
Don't let slow website load times hold your business back. Partner with BIT Studios for WordPress speed optimization, and let us turn your site into a high-speed conversion machine.
Some of Our Core Approaches for Fast WordPress Optimization
To ensure your WordPress site performs at its peak, we have devised some of our core approaches to enhance your website speed and overall functionality.
Why Choose Us For WordPress Site Speed Optimization
With a proven track record in website speed optimization, BIT Studios is your go-to solution for maximizing WordPress site performance. Here are more reasons to choose us:
100+ Enterprise Projects Completed
Cost-Effective, Risk-Free Process
4.9 Rating on Clutch
Trusted by Fortune 500 and Startups
Hear From Our Satisfied Clients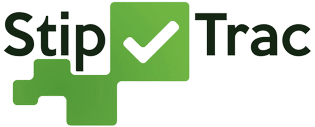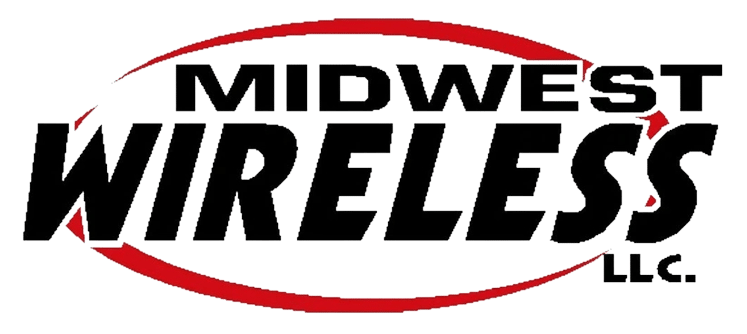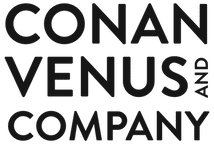 The platforms developed by BIT Studios received extremely positive feedback from stakeholders. Accessible and detailed, the team met the client's expectations because they spent a lot of time understanding their needs. Above all, they kept the client on track with their consistent progress updates.
The platform was bug-free and boasted all the functionalities that the client required. The team handled all issues in a timely manner. Dynamic and capable, BIT Studios was easily able to pivot in new directions when needed, adjusting their workflow depending on the project's progress and budget.
I've worked with BIT Studios on developing a website for our company. They have always been helpful and found ways to get things done within our tight time and budget constraints. They are a joy to work with and have the expertise to get the job done!
Jeff and the BIT Studios' team build great systems that perform at scale. They are creative and strategic thinkers that add value not only to the product but also the commercialization of the business.
Jeff has an amazing level of experience and knowledge in software development, business strategy and technology. He is a great person to work with. I would highly recommend Bit Studios for your next project.
"Midwest Wireless would recommend using BIT Studios to any organization with complex development projects or tasks. Not only was it a quick turnaround for such an important piece of the project, it came to us in a very complete condition. Our consultant returned with rave reviews of the BIT Studios resources, and the project managers were able to breathe easily throughout the process. Midwest Wireless is extremely pleased, still, with the catalog (built by BIT Studios). Most of all we feel very comfortable with the value it provides to us and our Web Based Activations system."
Jeff's leadership was critical in driving the project forward, communicating to management the realities of our project's status, and visioning the opportunities and feature sets to improve our enterprise's efficiency. Subsequently, I've worked with Jeff on a variety of technology-related projects and I'm very pleased with all outcomes. I endorse Jeff / BIT Studios and wholeheartedly recommend them.
Boasting exceptional design expertise, BIT Studios elevated the site's design and usability, resulting in an improvement in the site's speed, mobile performance, and online visibility. Leading a structured approach, the team used a project management tool to track and prioritize tasks efficiently.
Clients Who Believe in BIT Studios
What to Expect From Our WordPress Speed Customization
Discover how our WordPress speed customization services provide a comprehensive WP speed fix and optimize your site for better visibility on search engines.
Ready for a faster, smoother, better website?
The future of your business starts with a fast-loading website. Experience the best WordPress speed optimization service from BIT Studios.
BIT Studios Collaboration Models for Speed Optimization
Our WP Speed Optimization Process
BIT Studios' speed optimization process aims to speed up your WordPress site and optimize your hosting provider for peak performance. However, the steps may vary depending on your chosen methodology or project needs.
Initial Assessment and Diagnosis
We perform a deep-dive analysis to identify bottlenecks and areas needing improvement, setting the stage for targeted WordPress speed and performance optimization.
Comprehensive site evaluation
Detailed speed metrics report
Speed Optimization Strategy Planning
After assessment, we create a tailored speed optimization strategy outlining specific deliverables and timelines.
Customized strategy
Roadmap with deliverables
Technical Implementation
Our WordPress experts execute the optimization plan, making essential changes like code minification and web server configuration.
Speed-enhancing changes
Methodical execution
Quality Assurance and Testing
We run rigorous speed tests post-implementation to ensure the site meets our quality benchmarks and remains stable.
Page speed test
Stability verification
Client Review and Feedback
A preliminary optimized version is presented for your review; we incorporate your feedback before final deployment.
Client review
Feedback incorporation
Final Deployment and Monitoring
The optimized WordPress site is deployed to the live environment, and we continue to monitor its performance for sustainability.
Live environment deployment
Ongoing monitoring
Key Metrics BIT Studios Tracks in Speed Optimization
We take a comprehensive approach to speed up your WordPress site and focus on several key metrics to enhance experience, SEO ranking, and overall website performance.
Some of the Industries We Serve
At BIT Studios, we provide WordPress speed up services across a diverse range of industries to meet unique business needs.
Frequently Asked Questions
How long will it take to optimize my slow WordPress website?
At BIT Studios, the timeline for our website speed optimization services can range from as quick as one day to several weeks. This timeline is determined by the complexity of your site and the specific performance issues that need to be addressed. After conducting an initial comprehensive analysis, our experienced team will provide you with a tailored strategy and an estimated timeline. Keeping you informed every step of the way, we prioritize transparency and clear communication throughout the optimization process.
Do I need to migrate my hosting provider to avail your WordPress speed optimization services?
The necessity of migrating your hosting provider depends on multiple factors. At BIT Studios, we evaluate the performance capabilities of your current hosting provider to determine if a migration would significantly benefit your site's speed. Our focus is always on offering the most effective, cost-efficient solution tailored to your specific needs. If a migration is advisable, we will manage the process seamlessly to minimize any impact on your website's performance.
Are there any chances to face downtime while my site's speed is boosted?
Downtime during the optimization process is highly unlikely when you work with BIT Studios as we strive for minimal to zero disruption. We use advanced techniques designed to make the speed-boosting changes seamlessly, thus minimizing disruptions. Should there be a need for brief downtime, we will coordinate with you to ensure it occurs at the least impactful time for your operations.
How faster will my website be after availing your speed optimization service?
The degree of speed improvement your WordPress website can vary based on several factors, existing challenges, and other factors. Nevertheless, BIT Studios takes pride in delivering optimizations that typically meet or exceed Google's Core Web Vitals metrics. Our ultimate objective is to not just increase your site's speed but to also enhance its overall performance, contributing to improved search engine rankings and user experience.
BIT Studios WordPress Development Services