WordPress Migration Services
Your Expert Partner in Seamless Migration Since 2003
With over two decades of expertise, BIT Studios boasts unmatched credibility in WordPress migration services. Our expert team ensures that your WordPress site migration process runs smoothly and we do all the heavy lifting to make your company's digital transition seamless and stress-free.
BIT Studios is Trusted by Global Brands
BIT Studios WordPress Migration Services
WordPress Migration
Website Backup
Website Transfer
Update Domain
Reconfiguration
WordPress Multisite
Types of CMS Migrations That We Offer
With our WordPress website migration service expertise, we've successfully transitioned sites from various platforms. If you don't see your platform listed below, contact us, and we'll ensure a seamless migration tailored to your needs.
Custom CMS to WordPress
Concrete5 to WordPress
Drupal to WordPress
Joomla to WordPress
Typo3 to WordPress
Umbraco to WordPress
DotNetNuke to WordPress
SquareSpace to WordPress
Convio to WordPress
Wix to WordPress
Blogger to WordPress
HTML to WordPress
Sitecore to WordPress
Django to WordPress
Propriety CMS to WordPress
Hubspot to WordPress
Episerver to WordPress
Ready for a seamless WordPress migration?
BIT Studios' expertise ensures no hiccups in your migration.
Benefits of Migrating to a WordPress Site
Migrating to a WordPress website offers various advantages for businesses looking to enhance their online presence. By utilizing a professional WordPress migration service, companies can experience these benefits:
Awards and Recognitions of BIT Studios
Sample of Our WP Migration Projects
Transforming Fresh Express with Expert WordPress Migration
BIT Studios revamped Fresh Express's online presence, expertly transitioning from Drupal to WordPress. The result? A user-friendly interface, enhanced loading speeds, and improved site efficiency. Fresh Express now thrives with improved functionalities backed by the robust capabilities of WordPress.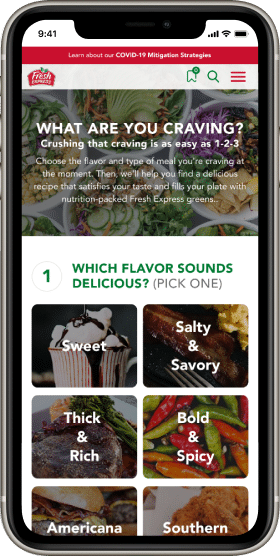 View More Projects
What Our Clients Say About Us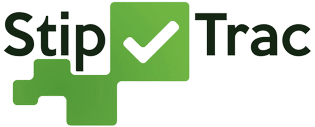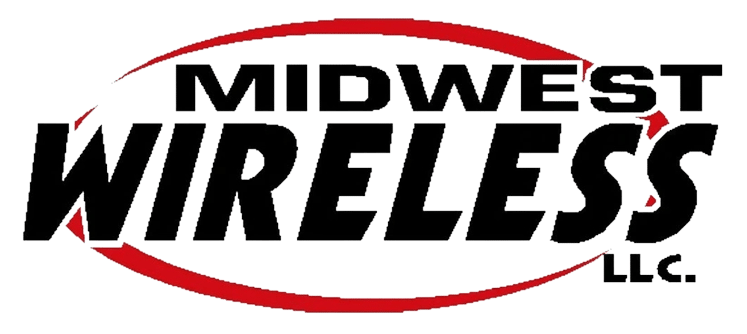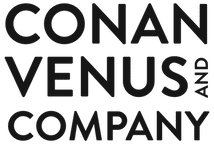 The platforms developed by BIT Studios received extremely positive feedback from stakeholders. Accessible and detailed, the team met the client's expectations because they spent a lot of time understanding their needs. Above all, they kept the client on track with their consistent progress updates.
Midwest Wireless would recommend using BIT Studios to any organization with complex development projects or tasks…. Not only was it a quick turnaround for such an important piece of the project, it came to us in a very complete condition…. Our consultant returned with rave reviews of the BIT Studios resources, and the project managers were able to breathe easily throughout the process.
Jeff has an amazing level of experience and knowledge in software development, business strategy and technology. He is a great person to work with. I would highly recommend Bit Studios for your next project.
Boasting exceptional design expertise, BIT Studios elevated the site's design and usability, resulting in an improvement in the site's speed, mobile performance, and online visibility. Leading a structured approach, the team used a project management tool to track and prioritize tasks efficiently.
I've worked with BIT Studios on developing a website for our company. They have always been helpful and found ways to get things done within our tight time and budget constraints. They are a joy to work with and have the expertise to get the job done!
The platform was bug-free and boasted all the functionalities that the client required. The team handled all issues in a timely manner. Dynamic and capable, BIT Studios was easily able to pivot in new directions when needed, adjusting their workflow depending on the project's progress and budget.
Jeff and the BIT Studios' team build great systems that perform at scale. They are creative and strategic thinkers that add value not only to the product but also the commercialization of the business.
Jeff's leadership was critical in driving the project forward, communicating to management the realities of our project's status, and visioning the opportunities and feature sets to improve our enterprise's efficiency. Subsequently, I've worked with Jeff on a variety of technology-related projects and I'm very pleased with all outcomes. I endorse Jeff / BIT Studios and wholeheartedly recommend them.
Why Choose BIT Studios CMS Migration
Not satisfied with your current hosting provider?
BIT Studios can help you migrate to WordPress and get the user-centric website you need.
How To Partner With BIT Studios
BIT Studios' WordPress Migration Methodologies
For a seamless WordPress site migration service, our methodologies are meticulously designed to ensure precision and efficiency. Dive into the migration approaches we've honed to make every transition a resounding success.
Our WordPress Migration Process
At BIT Studios, our WordPress website migration process is tailored to ensure a flawless transition to a new site. Please note that the exact steps may vary based on the specific methodology chosen for your project.
FAQs for WordPress Migration
How much downtime will I experience?
You will experience minimal to no downtime.
Our WP migration services at BIT Studios are meticulously designed to ensure a seamless transition. We prioritize your business continuity, ensuring most migrations occur virtually without downtime. Our team's expertise ensures that your website remains accessible and operational while we work behind the scenes.
Can you transfer to any hosting provider?
Absolutely. BIT Studios' WP migration services are equipped to handle transfers to any hosting provider. Our experienced team is well-versed in various hosting environments, ensuring a smooth transition regardless of your choice. With us, you're not limited. We empower you to choose the best host for your needs.
Will I lose any data from migrating from my current site to WordPress?
No. You will not lose any data when migrating from your current site to WordPress with BIT Studios. Our expert team ensures a thorough and meticulous transfer process, safeguarding all your digital assets.
We conduct thorough pre-migration assessments and backups, guaranteeing that every piece of content, media, and essential data from your current site is safely transferred to WordPress. Your digital assets are in expert hands with us.
What is your post-launch support?
At BIT Studios, our commitment doesn't end at launch. Our post-launch support includes:
Performance Monitoring: We'll monitor your WordPress website's performance to ensure everything runs smoothly.
Bug Fixes: Should any issues arise post-migration, we're on hand to resolve them promptly.
Security Updates: We'll ensure your WordPress site remains secure with regular updates and patches.
Training Sessions: We offer orientation and training to help your team get the most out of WordPress.
Content Updates: If you need assistance updating or adding new content, we're here to help.
24/7 Customer Support: Our team is available round the clock to assist with any concerns or questions.
With BIT Studios, you're supported every step of the way, even after your site goes live.
BIT Studios WordPress Development Services