Software Development Companies in Dallas: The Big D Software Firms
Published October 4, 2022, updated March 27, 2023
•
•
19 min read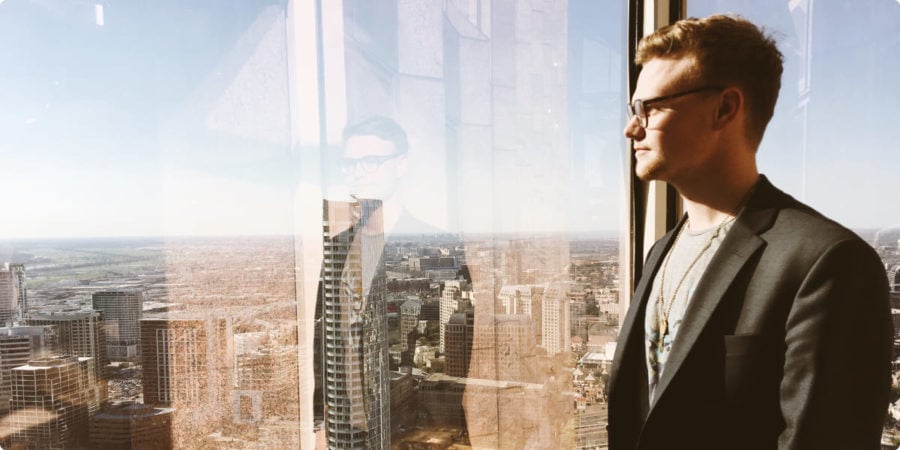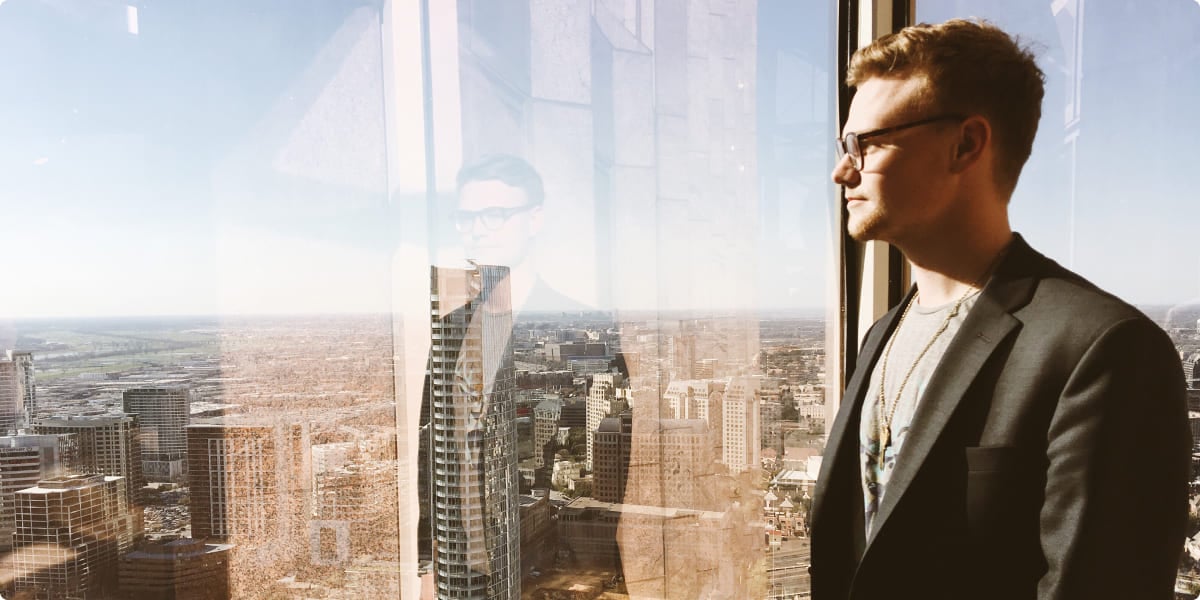 What happens when you try to list the biggest US tech hubs? You immediately think of names like California's Silicon Valley or Texas' Austin, right?
But another Texas city is becoming one of the fastest-growing in software development.
We are talking about Dallas, specifically the Dallas-Fort Worth (DFW) metropolitan area.
Today, we're bringing you a list of software development companies in Dallas, Texas. These are the Big D software firms that you should know.
Here's the List of Most Preferred Software Development Companies in Dallas
For our Dallas software companies list, we are presenting them in alphabetical order. It should make for easy reading and navigation.
Every custom software development company listed has its specializations. Our quick company profile summary gives a glimpse of what they do best.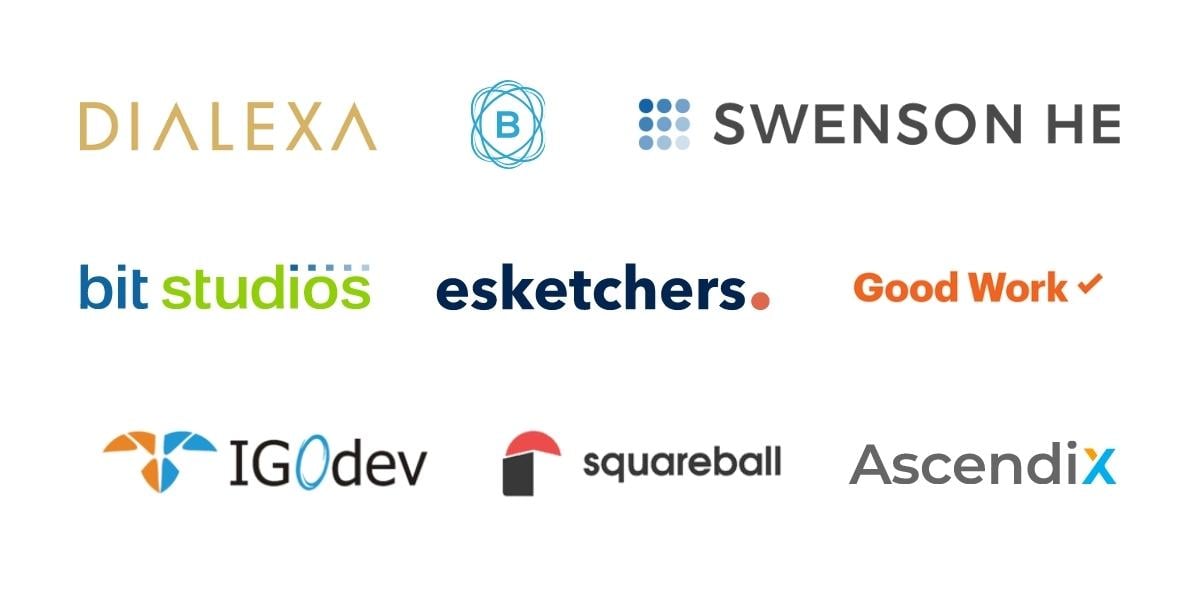 Ascendix
ASCENDIX COMPANY PROFILE SUMMARY
Address: Ascendix Corporate Office 12222 Merit Drive Suite 1760, Dallas, Texas 75251
Official website: ascendixtech.com
Year founded: 1996
Size of organization: More than 100 employees worldwide
Locations

Dallas, TX (USA Headquarters)
Porto, Portugal
Kharkiv, Ukraine
Luxembourg
Ascendix began in the late 1990s. Today, it continues to be one of the top tech companies in Dallas and the entire US.
The firm became a Salesforce Ridge Consulting Partner in 2022. This gives Ascendix solid credibility when it comes to CRM (customer relationship management).
Apart from custom CRM consultancy and development, Ascendix's services also include:
Software product development
It also offers Big Data architecture, data management, cloud migration, and system integration.
Why You Should Choose Ascendix
You should partner with Ascendix if you need CRM software development or consulting.
Basal Smart Solutions
BASAL SMART SOLUTIONS COMPANY PROFILE SUMMARY
Address: 17250 Dallas Pkwy Suite 221, Dallas, TX 75248
Official website: basalsmartsolutions.com
Year founded: 2021
Size of organization: Less than ten employees
Location: Dallas, TX (Headquarters)
Sure, Basal Smart Solutions is a relatively new Dallas software development company. But its small team does have years of experience in IT and development.
The company specializes in developing B2C and B2B software solutions. Since 2021, the firm has delivered software products for various businesses. It has served industries such as financial services, healthcare, and retail.
It also offers cloud-based software solutions and custom software development services to SMBs.
Why You Should Choose Basal Smart Solutions
Choose Basal if you are an SMB entrepreneur needing custom software development services.
BIT Studios
BIT STUDIOS COMPANY PROFILE SUMMARY
Address: 5830 Granite Pkwy #100, Dallas, TX 75024
Official website: www.bitstudios.com
Year founded: 1990
Size of organization: More than 100 employees
Locations:
BIT Studios is one of the top software development companies in Dallas. It has over three decades of experience in software solutions and product development.
The company may technically operate in the US, with offices in DFW and Chicago. But it also serves local and international clients from various industries.
Its range of services covers the following:
Custom software development
Why You Should Choose BIT Studios
BIT Studios can be described as the best software development company in Dallas. It has the right combination of extensive experience and innovative talent. Because of this, it can handle software projects of any shape and size.
Choose BIT Studios if you want guaranteed quality. Especially quality delivered by a proven veteran with a startup's energy and drive.
Dialexa
DIALEXA COMPANY PROFILE SUMMARY
Address: 2200 Commerce Street, Dallas, TX 75201
Official website: www.dialexa.com
Year founded: 2010
Size of organization: More than 200 employees
Location: Dallas, TX (Headquarters)
Dialexa has more than a decade of experience under its belt. It is one of the most seasoned software development companies in Dallas.
Dialexa is an all-around software development firm. It has experience in custom software development, UX/UI design, and platform engineering.
The company is proud of its commitment to digital innovation. It shows in its forays into:
Hardware engineering
Machine learning engineering
Tech and digital strategy development
Why You Should Choose Dialexa
If you dream big, you should choose Dialexa. Their dedication to innovation is something you can use for your ambitious project. If you need a world-class product, pick Dialexa.
Esketchers
ESKETCHERS COMPANY PROFILE SUMMARY
Address: 1111 W Mockingbird Ln Ste 930, Dallas, TX 75247
Official website: esketchers.com
Year founded: 2014
Size of organization: More than 50 employees worldwide
Locations:

Dallas, TX (US Headquarters)
Lahore, Pakistan
Esketchers is one of the top-rated plus agencies named by Upwork.
It offers:
Web development
UI/UX design
Mobile app development
Big data consulting and analytics
Artificial intelligence and machine learning
Dev Ops
This Dallas-based software company's primary expertise is in Angular and Python development.
It can offer fixed-priced or monthly retainer models depending on your project requirements.
Why You Should Choose Esketchers
Choose Esketchers if you have a small- or medium-scope project. An example is a proof of concept prototype or a Minimum Viable Product. For those, you can take full advantage of the firm's fixed-price contracts.
Good Work
GOOD WORK COMPANY PROFILE SUMMARY
Address: 5308 Junius St Ste 1, Dallas, TX 75214
Official website: simplygoodwork.com
Year founded: 2014
Size of organization: Less than 50 employees
Location: Dallas, TX (Headquarters)
Good Work's focus is on website development. It builds Craft CMS (content management systems) websites. Oh, and they do CMS maintenance and website hosting too.
Although this software company operates in Dallas, its team works remotely. It has software developers across America and in Europe (France and England).
Why You Should Choose Good Work
Choose Good Work if you are looking for a small but friendly Dallas software company. Good Work should deliver excellent results if you need a website (CMS or eCommerce) or mobile app.
IGODEV
IGODEV COMPANY PROFILE SUMMARY
Address: Dallas, TX 75248
Official website: igodev.com
Year founded: 2018
Size of organization: Less than 50 employees worldwide
Locations:

Dallas, TX (US Headquarters)
Ukraine
IGODEV is a Dallas software company focusing on mobile app development services.
It can handle native, hybrid, and cross-platform app development. Its services target small- or medium-sized business owners or startup founders.
The mobile development company keeps most of its software developers offshore (in Ukraine). This setup allows IGODEV to offer its clients affordable mobile app development solutions.
Since starting in 2018, IGODEV has completed mobile app development projects for:
Banking
Financial services
Food
Healthcare
Retail
Why You Should Choose IGODEV
Choose IGODEV if you have a mobile app project. It makes no secret of its focus on catering to SMBs and startups. You can leverage its offshore-based production and expertise if you fit that profile.
Squareball Studios
SQUAREBALL STUDIOS COMPANY PROFILE SUMMARY
Address: 4101 McEwen Rd #605, Dallas, TX 75244
Official website: www.squareballstudios.com
Year founded: 2015
Size of organization: Less than 50 employees
Location: Dallas, TX (Headquarters)
Squareball Studios is a well-rounded Dallas software company with a diversity of services.
Its repertoire includes:
Web development
Mobile app development
Software testing
Enterprise app development
API (application programming interface) integration
Squareball Studios has partnered with both US-based companies and international brands alike.
Why You Should Choose Squareball Studios
Squareball Studios has many strengths, like web and mobile app development. If you're looking for a software company that can do everything, select Squareball.
Swenson He
SWENSON HE COMPANY PROFILE SUMMARY
Address: 17250, Dallas, TX 75248
Official website: www.swensonhe.com
Year founded: 2014
Size of organization: Less than 50 employees
Locations:

Dallas, TX
Beverly Hills, CA
Swenson He is a full-service software company based in Dallas.
It offers:
On top of those core software development services, the firm also provides:
Why You Should Choose Swenson He
Swenson He has extensive knowledge in Android and iOS mobile app development. It is ideal for mobile applications with large scopes and complex requirements.
That's it for our list of the top software companies in Dallas. Next: What are the latest software development trends?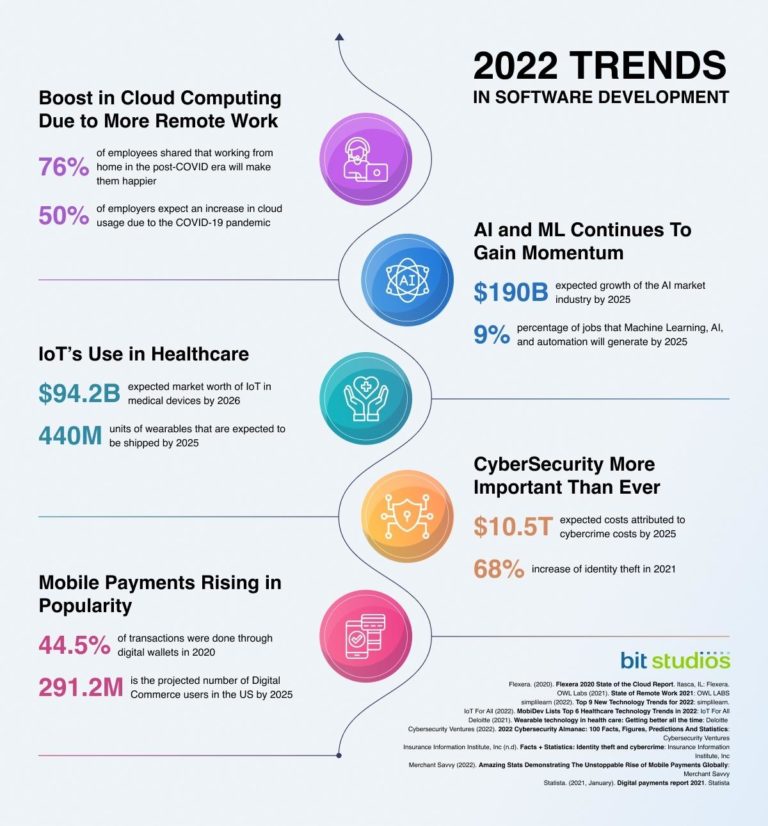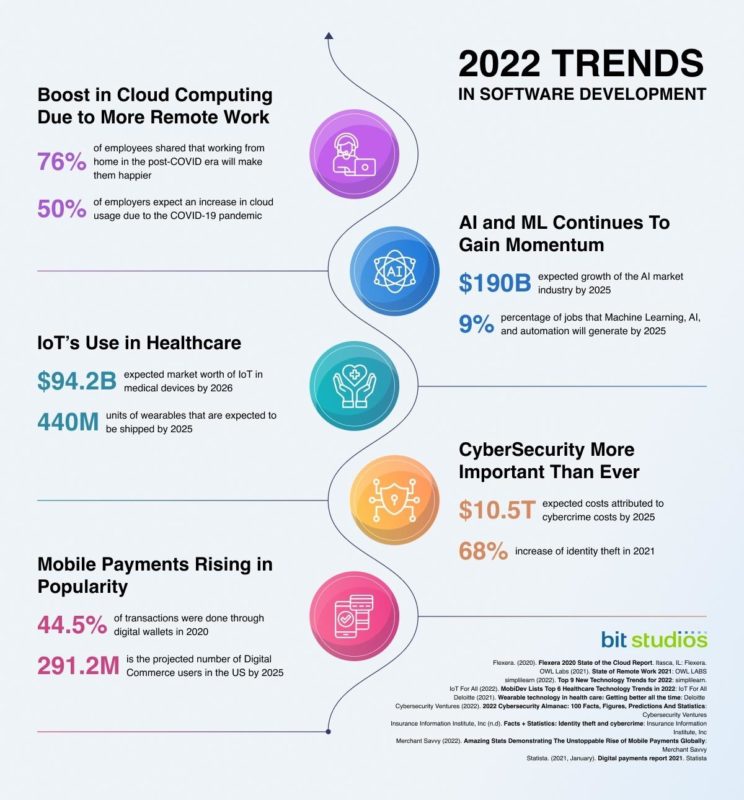 Latest Trends Related to Software Development
For most, 2022 has already brought a sense of new beginnings. Countries are returning to or adapting to a new normal after two years of COVID-19.
Like the rest of the world, the software development sector needed to evolve too. In this section, let us discuss the trends that Dallas software companies should know.
Boost in Cloud Computing Due to More Remote Work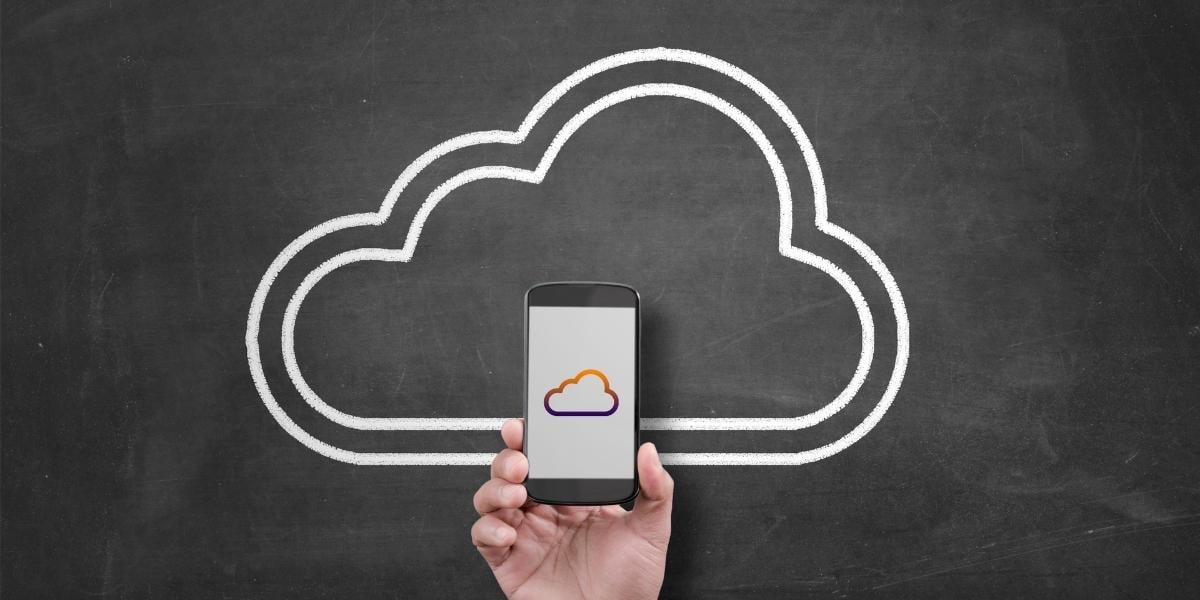 COVID-19 has not only made remote work more popular. It has also made remote work necessary for businesses around the world.
But there is an upside. The increase in remote work means more reliance on cloud computing technologies.
Texas happens to be one of the best states in the United States to work from home, at least according to a study. Dallas software companies would do well to capitalize on this trend.
AI and ML Continues To Gain Momentum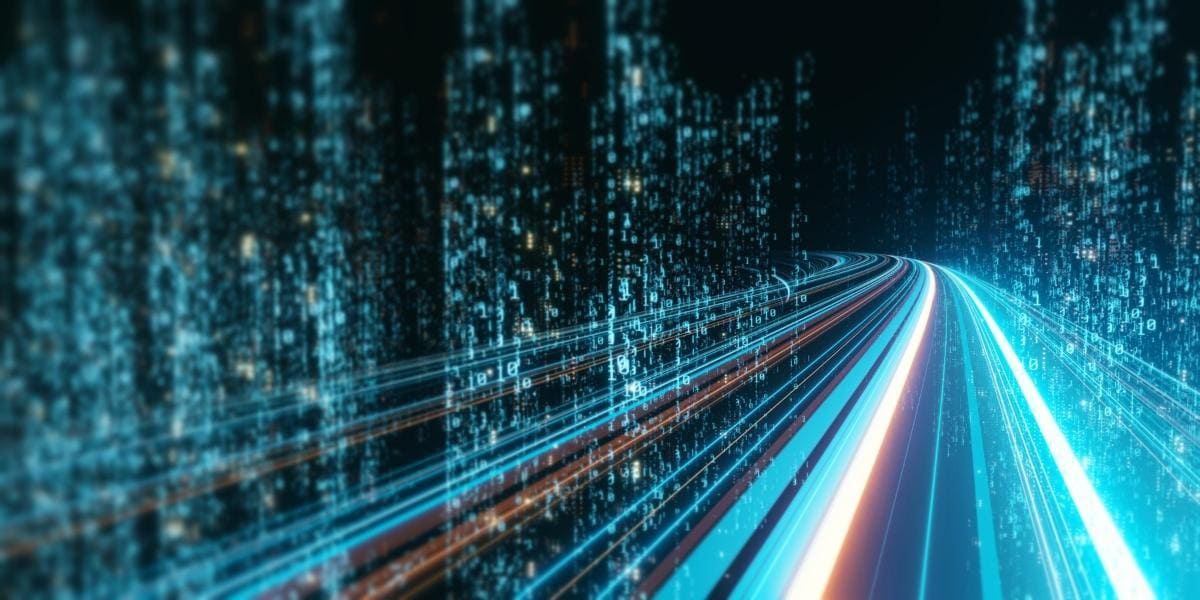 Cloud computing is not the only field in software that gets a boost because of the pandemic. AI's momentum is also expected to continue this year and even well into the 2020s.
AI remains as useful as ever for various industries. It brings more efficiency and provides automation for large companies and SMBs alike.
AI is also enhancing user experiences in mobile apps, desktop or web apps, and games.
Meanwhile, more and more machine learning is being used in predictive analytics. This field is widely used in digital marketing, SaaS, eCommerce, and social media.
IoT's Use in Healthcare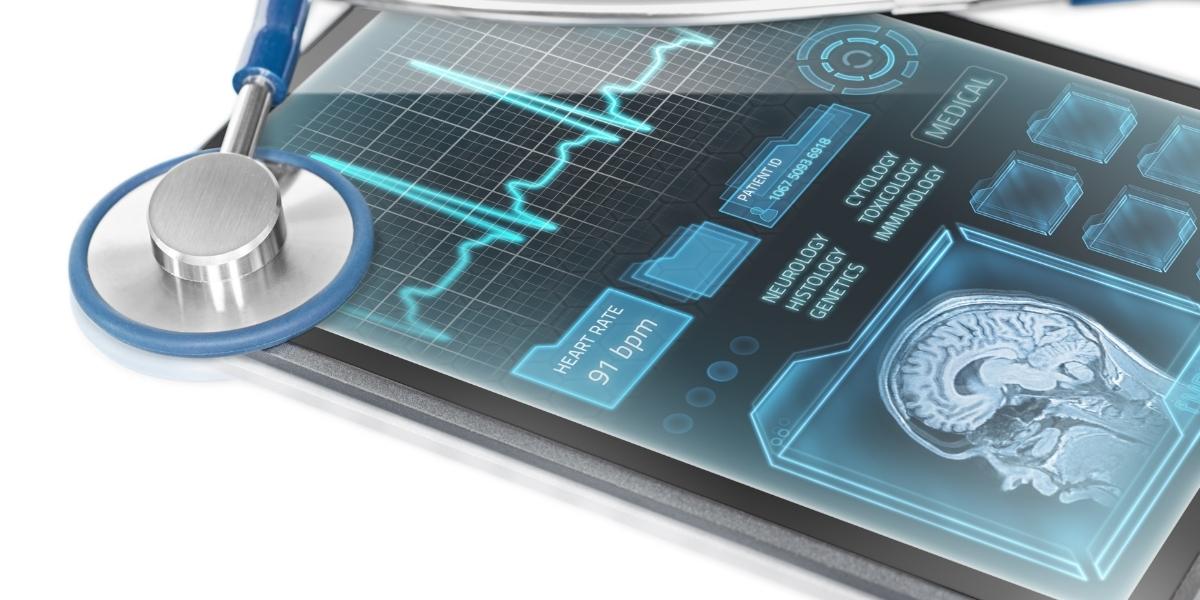 The pandemic has taught us not to take our health for granted.
The challenge now is finding a way to leverage technology to keep ourselves healthy.
The Internet of Things is stepping up to that challenge. The demand for connected healthcare devices (wearable devices and sensors) is rising. Dallas software companies can expect more projects for apps that'll manage these devices.
Cyber Security More Important Than Ever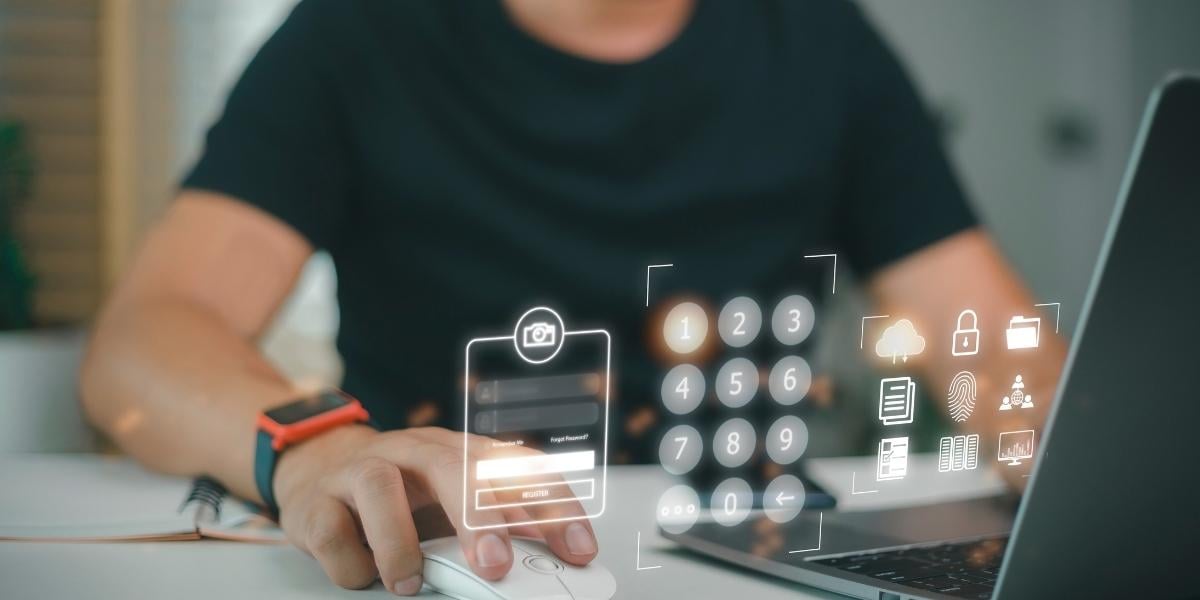 More people are going online now to work, shop, or entertain themselves. Because of this, cyber hackers have more opportunities to commit cybercrimes.
The numbers are telling:
Thus, in 2022 and beyond, software development companies will focus more on cybersecurity.
Mobile Payments Rising in Popularity
Mobile wallets and other forms of contactless payments will become more popular. It coincides with the unstoppable growth of local and international eCommerce.
COVID-19 has also sped up the adoption of the latest technologies in digital payment. People now prefer contactless payments over conventional cash to avoid transmitting the virus.
The rise of mobile payments will not only apply to big eCommerce brands (Amazon, Shopify, Etsy). It will also apply to small and medium-sized businesses.
For software companies in Dallas, this provides an excellent opportunity. They can attract new customers shifting from traditional payment methods to digital options.
Questions To Ask Software Developers in Dallas Before Hiring the Right One
There are questions you should ask before hiring a Dallas software company. They will depend on the specific needs and requirements of your business.
Here's our list of questions when choosing the right software company.
Here's our list of questions when choosing the right software company.
How Big Is Your Team?
Check if the company has the manpower to realize your software development project.
Also, ask a follow-up question about the software company's organizational structure.
Things to note:
The number of software developers in Dallas who will be working on the project
The project manager
People who will handle testing services and quality assurance
Do You Have Experience With Projects Like Mine?
This is a good way to introduce the basics of your project, but do not give too many details yet. It is also an excellent opportunity for you to gauge the software company's level of experience.
When asking for similar projects, always take note of the following considerations:
Similarity in industry
Similarity in scope
How recent is the project
How Do We Communicate With Each Other While Working on the Project?
Never underestimate the importance of communication in any software development project.
Why should you ask Dallas software development companies about their communication protocol? The purpose is to get an idea of how they work with their clients.
Key considerations on communication:
The method of communication used (Phone, email, project management tool, etc.)
How regular communication or meetings between the parties will happen
The best channels and times for communicating
The contact persons or point persons
What Are Your Protocols for Privacy and Security?
Working together on a software development project involves the exchange of sensitive information.
So it is important to ask the software company how they deal with privacy and security concerns.
In 2016, the European Union (EU) created the General Data Protection Regulation (GDPR). Its aim is to protect the personal data of consumers transacting with businesses.
Although the GDPR is an EU regulation, it still applies to the US (and other countries across the globe). So it is perfectly alright to ask the Dallas software company about the GDPR.
Keep the following in mind:
Their thoughts on the GDPR
Their policy on protecting confidential information
The security measures they use to protect data
Their plan in case a data breach occurs
What Happens if There Are Changes to the Original Plan?
It is worth asking when initially meeting with software companies in Dallas. Get an idea of how they deal with unexpected changes throughout the project.
Use this opportunity to look for possible red flags. For instance, be wary of companies that guarantee everything is going to run smoothly. They are likely over-promising.
Key considerations:
Cost considerations when unexpected changes happen
Standard protocol when it comes to project changes
Takeaways on Software Companies in the City of Dallas, TX
Why are software companies in Dallas thriving? Should you hire a Dallas software company over another one based elsewhere? What makes software development in Dallas unique?
In this section, we give you possible answers to those questions and more. Listed below are the key takeaways from software companies based in the Big D.
Dallas Is a Resilient Tech City
In 2020, CompTIA listed the most resilient tech cities amid changes brought on by COVID-19.
In its 2020 Tech Town Index rankings, CompTIA ranked Dallas as the second most resilient tech city in the US.
Dallas is bested only by fellow Texas city Austin. It even managed to outrank Georgia's Atlanta as well as California's San Francisco and San Jose.
With its stability, it is not only letting software companies survive but also thrive.
Dallas' Strong Startup Community Driving City's Software Development Sector
Dallas is home to a very robust startup community.
Per a recent report, the North Texas region was the recipient of over $2 billion in investment in 2021. This is a record high for the region, which includes the DFW metropolitan area.
A good majority of DFW entrepreneurs are startup founders in the tech industry. As such, they rely heavily on software development.
Dallas software companies are well-positioned to serve this growing startup market. They can offer their software development services to SMBs as well.
Dallas' Commitment to Innovation Attracting Top Software Developer Talent
The last few years have seen Dallas make a conscious decision to establish tech clusters. The main goal of which is to promote innovation.
This initiative is recently starting to pay dividends for the city and the entire DFW area.
Software companies in Dallas are now attracting top software developers from across America. Some even hail from around the world.
How is this influx of software development talent affecting Dallas' tech sector? It has boosted the quality of services offered by software companies. And their clients are reaping the benefits.
Need Help Selecting the Right Agency for Your Project?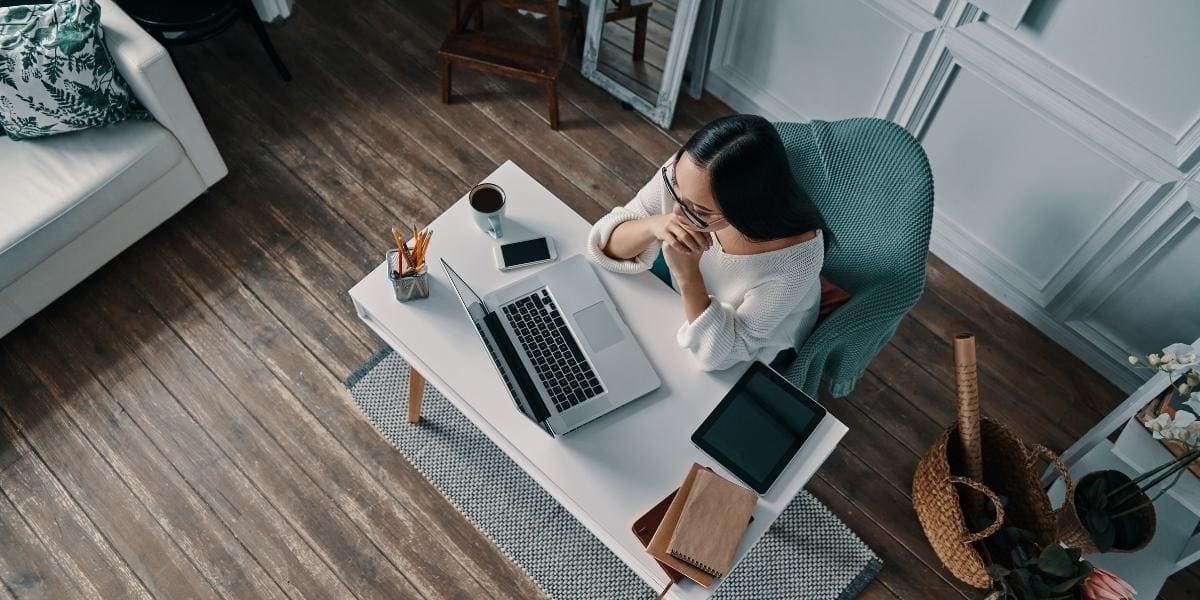 Selecting the right software development company in Dallas, TX can get tricky. So much will depend on the specific needs of your business.
Still, we are providing some tips and easy pointers below that may help you make a more informed decision.
Google Them
It is important to do some research. Google each Dallas software company you come across (or suggested to you).
Apart from the usual background checks, you can also google client reviews about them.
See if their clients are happy with their work. If there are negative reviews, try to discern if there are patterns.
What are the red flags to watch out for? They include communication issues, pricing issues, and quality issues.
Do an Interview
Choosing the right Dallas software company is akin to hiring a new guy to work for your company.
It is important to get to know the software company. Look into their experience, expertise, and technologies.
To know what questions to ask, you can refer to the previous section.
Ask About Their Pricing
It is always a good practice to set your budget in advance. It gets tricky sometimes because you do not fully grasp yet the work and resources needed.
It helps if you talk to a Dallas software company and ask about their pricing. Some may offer fixed-price engagements, while others may use a monthly retainer arrangement.
Look for Companies That Value Testing and Security
The best software companies in Dallas value quality assurance and testing. So always go for agencies with established testing processes. Take note of those that field their own QA team.
Take a step further by looking for firms that take your security and privacy seriously. Software development projects almost always involve private and sensitive data. Make sure you choose a company that knows to keep your data protected.
Additionally, discuss the subject of compliance standards with the Dallas software company. Compliance does not always equal security. But companies that focus on compliance do tend to have sound security practices too.
Some of the prominent security compliance mandates include the following:
The GDPR
Payment Card Industry Data Security Standard (PCI DSS)
Health Insurance Portability and Accountability Act (HIPAA)
Health Information Technology for Economic and Clinical Health (HITECH)
International Organization for Standardization (ISO)
Federal Information Security Modernization (FISMA)
Dallas Software Companies FAQs
How To Choose a Software Development Partner?
As we have stressed earlier in this post, the best one is the digital agency that fits your project needs the most.
To help you determine which one is the most fitting, you can follow best practices. Conduct research in advance about the company.
Then interview them about their experience and technical expertise. Always ask about their pricing and contract arrangements. Don't forget to inquire about their approach to QA/testing and security/privacy.
Why Should You Hire A Software Developer In Dallas, TX?
Dallas is rising in popularity as a tech hub, and its startup community is growing.
The city is already home to top software developer talents from across the globe. It will likely continue to attract more skilled app developers in the years to come.
That should raise the quality of development services from Dallas software companies. Thus, there is no better time to hire a software developer from Dallas, TX than now.
What Makes Dallas Software Companies Unique?
There are many factors that make software development companies in Dallas, Texas unique.
First is the city's own growing tech sector, which can now compete with the best of what Silicon Valley can offer. As a new tech hub, Big D is out to prove that it can provide world-class expertise in software development.
Another factor is the diversity of industries in Dallas. This should provide plenty of opportunities for local software companies. They can test their skills for various businesses.
What Services Can You Outsource to a Custom Software Development Company in Dallas?
Software development companies in Dallas come in all shapes and sizes. Some are full-service firms providing a wide range of software development services. Others may specialize in a specific area.
Full-service software companies usually offer:
Website development
Mobile app development
UI/UX design and development
E-commerce solutions
Enterprise applications software development
Custom software development
Along the way, they also often handle project management, QA/testing, and even training.
Those with advanced resources and talent may also include:
IoT development
Artificial intelligence or machine learning
IT consulting
How Much Does Custom Software Development in Dallas Cost?
Software development costs in Dallas vary depending on several considerations. The most common of which are:
The complexity of the software project requirements
The level of software developer talent needed
The resources required and specific technologies involved
Third-party or technology partner costs
Also, pricing structures (fixed-price contracts and monthly retainer arrangements) could affect total costs.
It is tricky to provide a reliable amount. But we can provide an expected range for typical software project categories:
CMS development costs: $20,000 to $50,000 range
CRM systems development costs: $100,000 to $500,000 range
E-Commerce development costs: $20,000 to $70,000 range
Enterprise Resource Planning (ERP) systems development costs: $100,000 to $500,000 range
Mobile app development costs: $50,000 to $150,000 range for complex mobile apps
SaaS development costs: $20,000 to $100,000 range
Web design and development costs: $5,000 to $15,000 range for business websites
Partner With a Reliable Dallas Software Company Today
Looking for a Dallas software company with experience and a proven track record? If yes, the BIT Studios team would love to work with you. We are always excited to help business owners realize their software projects.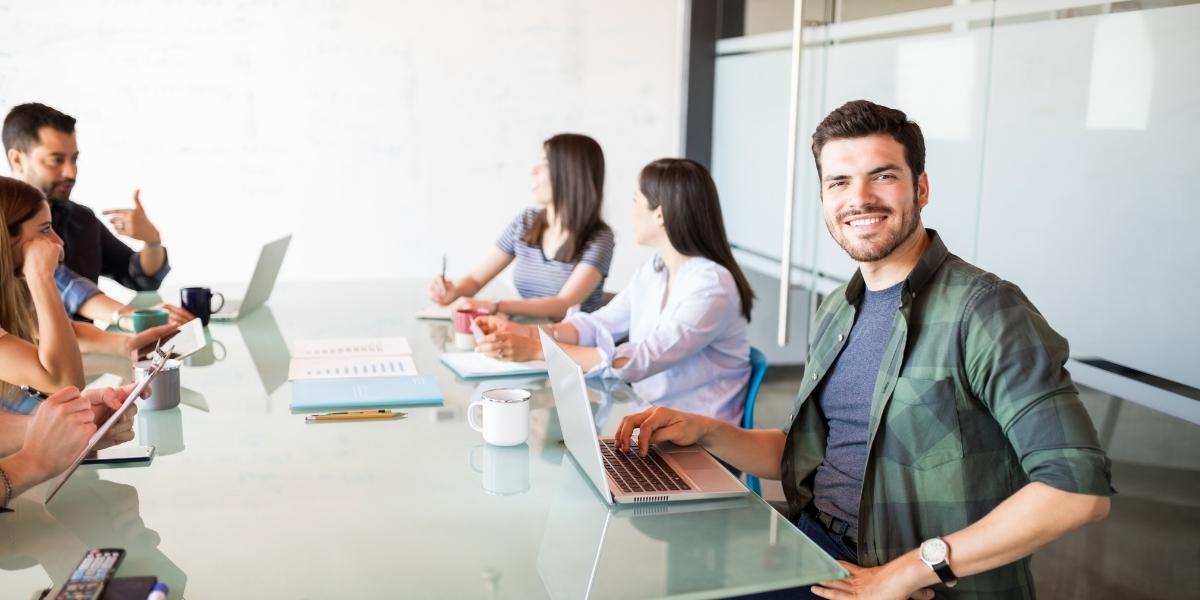 We are BIT Studios and we are one of the biggest software companies in Dallas.
Get in touch with us today. You can reach us through our landline at 469-638-4846 or you can visit our office at 5830 Granite Pkwy #100, Plano, TX 75024, United States.
Originally published October 4, 2022, updated March 27, 2023
We're BIT Studios!
At BIT Studios we specialize in designing, building, shipping, and scaling beautiful, usable products with blazing-fast efficiency