The Best Dallas Managed IT Services Company Startups and Enterprises Trust!
Our team of experts will support you in developing an action plan for your technology. We don't want it to get in the way of what matters most—your business!
Equipment Monitoring and Maintenance
You'll never have to worry about your computers letting you down. We don't want you to worry about them not being able to do what you need them to do. Our team of experts will watch them.
IT Support Services
BIT Studios provides maintenance and complex network upgrades. We also do server monitoring and managed security solutions. It's our goal to support you with the best service possible—no matter what your needs are or how big your company is.
Security Services
Our team of experts will ensure that your network is running smoothly and securely. We do this so you'll have peace of mind that we protect your systems against cyber security attacks.
Remote Monitoring
We will keep tabs on your company servers, networks, and more from afar. We'll alert you if something goes wrong, so you can take care of it before it becomes a huge problem!
Backup and Disaster Recovery
We also offer disaster recovery services. This allows us to set up an offsite backup system. So, if anything happens to any of your equipment or facilities, we'll have a copy of your data ready to go on standby.
IT Documentation
BIT Studios offers IT documentation support services. We designed it to help your company save time, money, and resources. We will work with you to create custom documentation that is accurate, up-to-date, and easy to read.
Do you need Dallas managed IT services?
Guaranteed Service Level from Managed Services Provider in Dallas
Reasonable
Price
Proactive
Monitoring
Efficient Issue
Resolution
We undergo a qualification process with each customer. We understand your needs, goals, and challenges. Then, we create an implementation roadmap. With a proactive monitoring approach, we resolve issues before they become big problems.
Partner With a Managed Services Provider in Dallas You Can Rely on
Work with us and run more efficient and less expensive business operations. Our experienced IT professionals will ensure your software is running smoothly.
29+ Years of Experience
We have provided managed IT services in Dallas for various startups and enterprises since 1990. Since then, we have kept up with the latest technology and updated our practices. Our clients' testimonials prove the quality of our work.
Speed and Efficiency
By working with BIT Studios, we can help you automate manual tasks. We will streamline your operations and make sure that everything runs smoothly. If something goes wrong, we can fix it fast.
Onshore and Offshore
BIT Studios has onshore and offshore IT professionals. They are able to work with you in real-time, providing a fast turnaround on projects.
Projects and Staffing
Our team ensures that they handle each client's project with care as though it were our own. We have a track record of delivering quality results on time and within budget.
Clients and Portfolio
Our portfolio shows the wide range of managed IT services that we provide. BIT Studios caters to businesses of different sizes and industries.
Cost-Effective Solutions
We take pride in the fact that we can offer a wide variety of solutions at a reasonable price. You don't have to choose between getting what you need and a limited budget.
Why Choose BIT Studios for Your Dallas Managed IT Services
29+ Years of Experience
We have an excellent track record.
The BIT Studios Way
Streamline Your Operations
We eliminate silos in your processes.
Premium Solutions Built
We have the technology to address your needs.
Premium Features of BIT Studios' Managed IT Services in Dallas
BIT Studios is the top managed service provider in Dallas, TX. We've learned a lot over the years, and we're ready to support you. Take advantage of your technology solutions with our knowledge and experience.
Top-Notch Talent
We have a team of people who are passionate about what they do, and their work shows it. We know that you're going to love working with them as much as we do!
Efficient Professional Services
We understand that time and money are critical. We deliver fast and efficient services so our clients can get back to doing what they do best.
Extensive Experience
We've been in the business for almost three decades. Through the years, we've built a reputation for quality and reliable consulting services.
Our Clients
We work with small and medium sized businesses and startups to Fortune 500s. We understand that every business has different needs and requirements. We work hard to find the right solutions for your company.
What Clients Say About Our Dallas Managed Informational Technology Solutions
BIT Studios: Offering Managed IT Services (Dallas, TX)
Remote Monitoring
We will check your IT solution from afar, alerting you to any issues before they become a problem.
IT Network Security
We'll help you protect your technology solution. You won't need to worry about malicious attacks, viruses, and other threats.
Data Backup and Recovery
We'll make sure all your data is safe, so if something happens to one of your servers, you'll have a copy on hand.
Support Services
We offer IT support services for businesses of all sizes. We work with small startups to large corporations.
Request a Quote for Managed IT Services in Dallas
Managed IT Services FAQs
Why Hire a Managed Service Provider in Dallas?
Hiring a managed IT services provider is important. It helps you focus on more essential things. Managed IT Services in Dallas also reduce stress levels. Likewise, it improves morale among employees. Our service has been helpful to those who were stuck in technical issues for years!
How Much Does Managed IT Cost?
Dallas Managed IT services are an investment, not an expense. So, how much does managed IT cost?
Managed IT professional services typically cost anywhere from $50 to $200 per month. The costs depend on the type of service you need and how large your business is.
Dallas Managed IT services pricing also depends a lot on your business needs. For example, if you want us to monitor all your systems from one location, the price will be more expensive than if you want us to monitor them from various locations.
It also depends on what kind of support you need. If you just need support with trouble tickets or hardware failures, it will likely cost less. If we need to manage your entire network for you, it will cost more.
Here at BIT Studios, we customize our offerings to fit your budget, no matter how small.
What Are the Benefits of Dallas Managed IT Services?
Our managed IT services in Dallas are a great choice for small businesses. This is true, especially if you want to focus on your core competencies and outsource the rest.
Managed IT services can help you save money by taking care of your systems. It ensures that everything is up-to-date and secure. We'll handle all the updates, patches, consulting services, support, and maintenance. We do them all, so you don't have to worry about it.
Dallas Managed services are an excellent option if you want to get more value from your technology. Our team can help identify ways to use the tools you already have more effectively. We do this by implementing new processes or adding new features to them.
You can also enjoy increased security because we'll monitor all your systems 24/7. We will respond quickly if anything goes wrong!
What Is the Difference Between Managed Services and Outsourcing?
With managed services, you get all the benefits of outsourcing without any of the risks.
When you outsource your IT, you're basically hiring a third party to take care of project management for you. The benefits are obvious. You don't have to worry about anything technical, and you can focus on running your business. But there are some risks. One is if your outsourced team fails to provide what they promised. The second is if they just don't work out for one reason or another. By then, you're stuck with them until their contract expires.
Managed services let you get all the benefits of outsourcing without any of those risks. You have a team always ready to make sure that business is running smoothly. If anything goes wrong, they'll handle it quickly. This way, it doesn't affect your business operations in any way! When it comes down to it, managed services mean less hassle and more focus. You can attend to what matters most—your business.
Evolve Your Business With IT Managed Services Dallas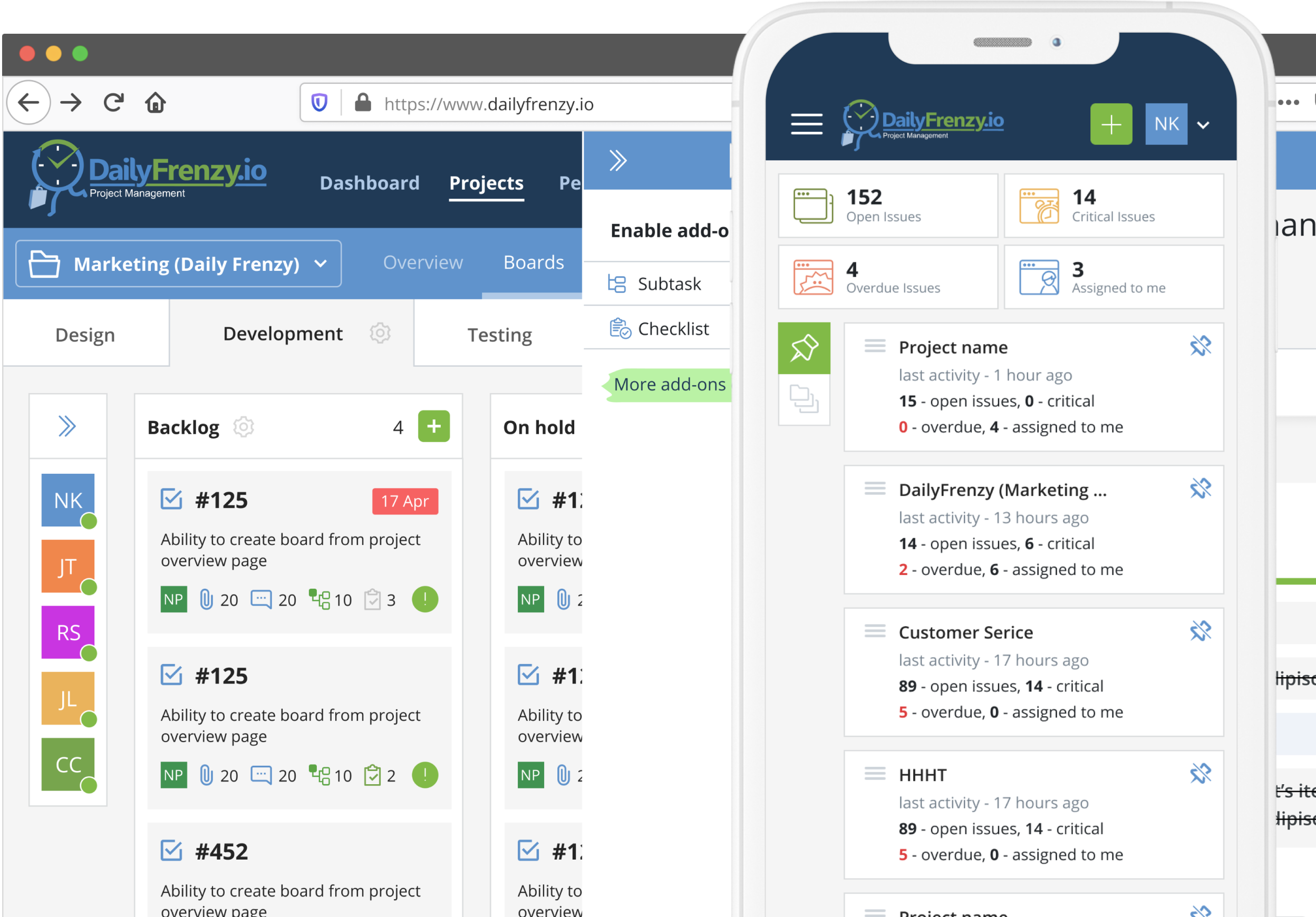 Cloud Collaboration & Project Management – SaaS
We built a software-as-a-service (SaaS) platform to boost productivity among teams. Daily Frenzy is more than just a project management tool. It promotes better task collaboration and real-time project updates.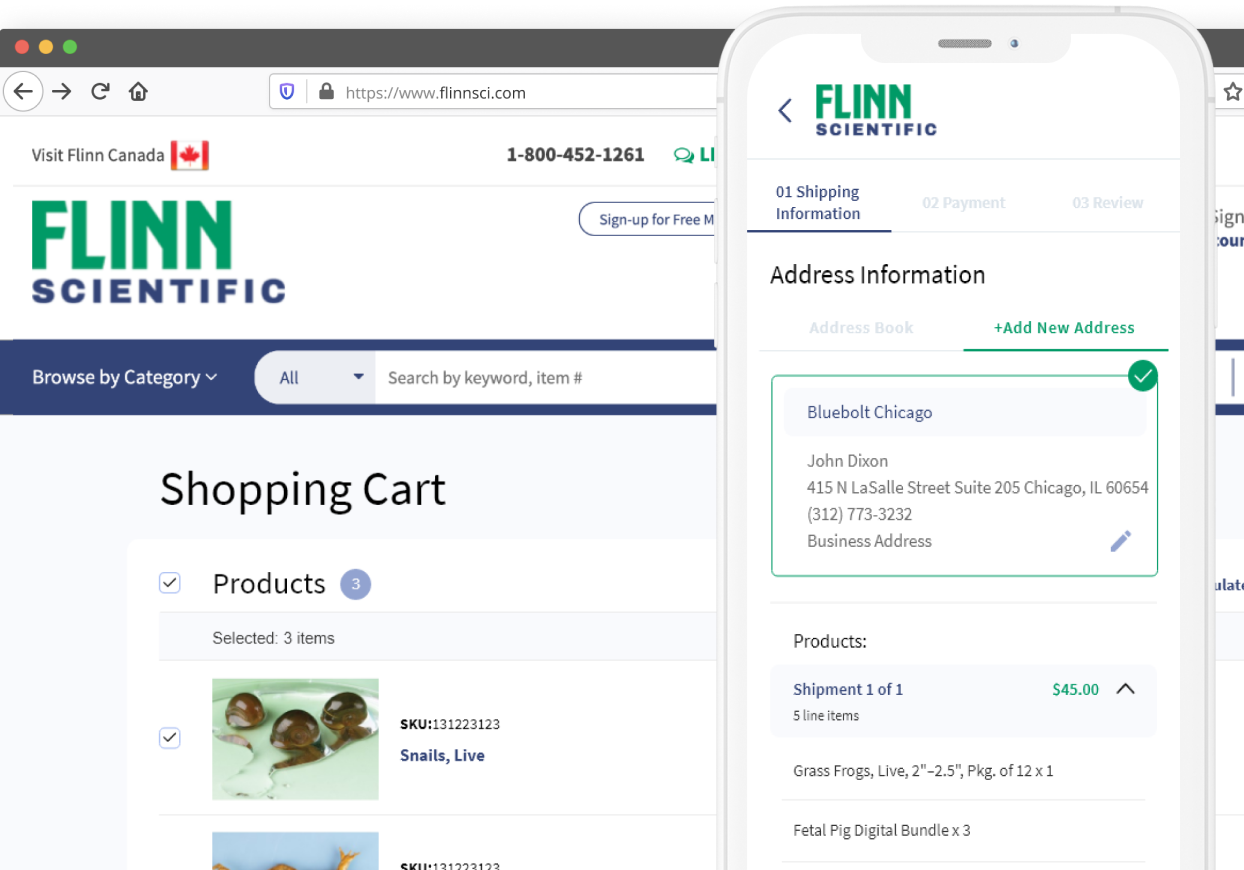 eCommerce for Scientific Supplies
We upgraded the existing ecommerce site of Flinn Scientific. The new site improved our client's sales and engagement. It's all because of our UX-first rapid prototyping process.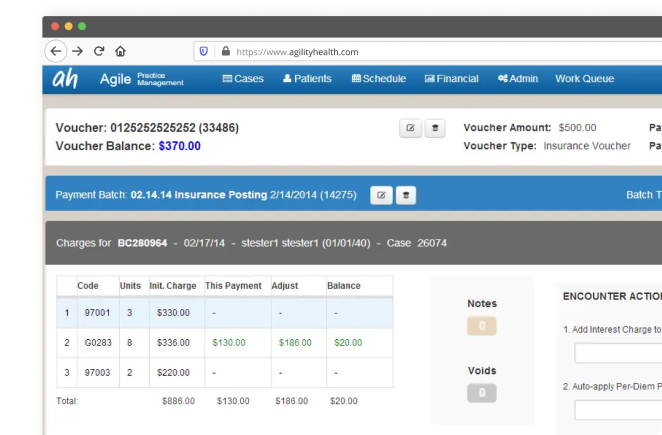 Medical Billing Software
SaaS – Used Hospitals and Clinics
We developed a medical billing software solution for Agility Health. They happen to work with hundreds of hospital and clinic partners. All of them are now using the SaaS solution for a billing system that we built.