Software QA Consultant: Crucial Factors for a Successful Hiring Decision
10 min read
Published: Apr 4, 2023
Updated: Apr 4, 2023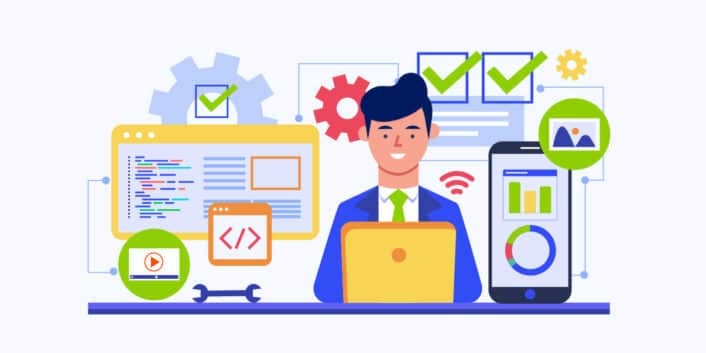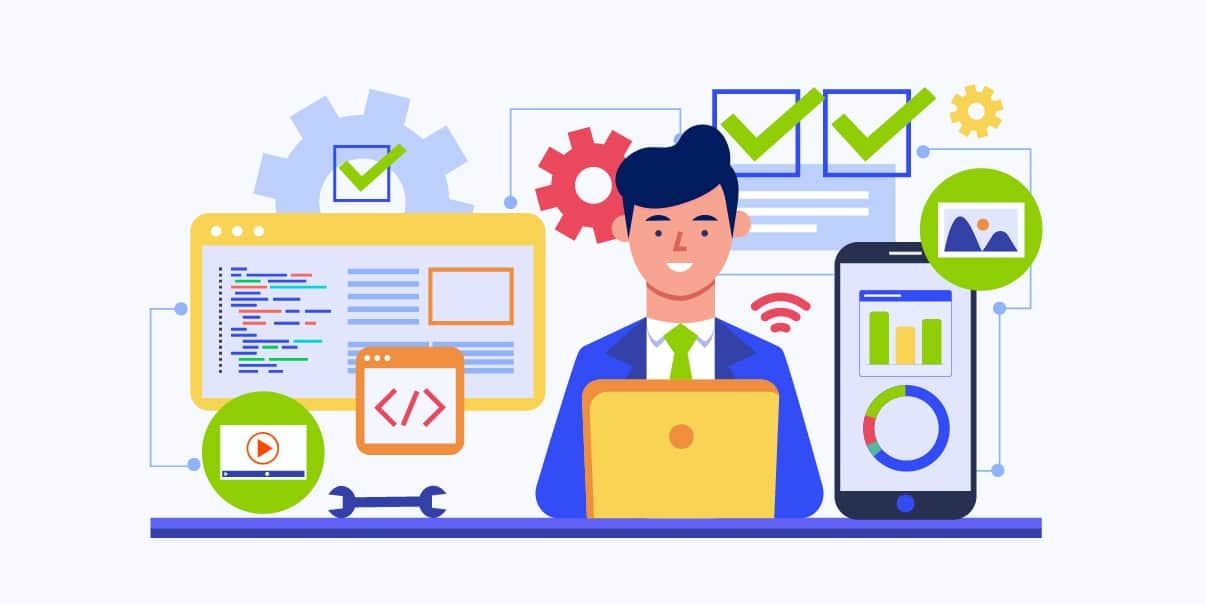 As a business owner, you know how crucial having reliable and secure software is. Hiring a skilled consultant ensures your software meets quality standards. With their help, you can be confident that your software complies with industry standards and remain bug-free for years. This article explores what you need to know when hiring a software quality assurance consultant.
What Is a Software QA Consultant?
A QA consultant is a professional who specializes in quality assurance. QA consultants ensure your software meets industry standards and is free from bugs and glitches. They also guide you on the best practices for developing, testing, and maintaining software.
Why Do You Need a Consultant?
Software QA consulting services have been around since the early days of computing. In the past, QA consultants worked with software developers on a one-on-one basis. Today, they work with multiple teams and businesses. Consultants can help ensure your software meets industry standards and remains bug-free. They can also provide feedback on any issues that arise during development. This way, you can improve your software's quality and stability.
Different types of consultants specialize in various areas of software QA. When hiring the right consultant for your software needs, this guide should help you.
What Does a Software QA Consultant Do?
A consultant ensures that all software meets the necessary quality standards. Let's look at some of the responsibilities of a consultant.
Key Responsibilities of a Software Consultant
1. Defining and Implementing QA Processes
Optimizing the entire QA process is the primary role of a consultant. It includes devising test plans, standards, and strategies to prevent errors. The consultant also improves the existing QA processes for efficiency.
2. Developing and Executing Test Cases
Consultants develop test cases to identify defects in a product and ensure that it meets requirements.
3. Identifying and Tracking Bugs and Defects
Software QA consultants identify and track software bugs, defects, and other issues. The consultant then communicates these issues to the relevant teams for resolution.
4. Collaborating With the Development Team To Resolve Issues
The QA team works closely with testing engineers to resolve issues. It includes participating in meetings, exchanging ideas, and providing feedback on changes.
5. Communicating With Stakeholders To Ensure Product Quality
Consultants communicate with stakeholders throughout the development. They give updates, resolve conflicts, and explain features and benefits.
Essential Skills Required for QA Consultant
Consultants must have a wide range of technical and soft skills. Here are some of the critical skills required for this role:
1. Technical Expertise
Consultants must be familiar with different programming languages, frameworks, and platforms.
2. Strong Problem-solving Abilities
Consultants must be able to fix problems efficiently. They should also be able to think of new and creative ways to solve complex tasks.
3. Excellent Communication Skills
Excellent communication skills are crucial, especially when outsourcing your software development. Consultants must also be able to explain complex concepts in a way anyone can understand.
4. Understanding of Software Development Processes
Consultants should know the different software development models like Waterfall and Agile.
5. Attention to Detail and Time Management
Consultants must be detail-oriented and have excellent time management skills. They should be able to focus on the task and complete it on time.
Benefits of Hiring a QA Consultant For Your Software
Here are some advantages of working with a consultant for your project.
Cost Efficiency
Consultants can help you save money by identifying potential errors. This way, you can fix them before they become costly mistakes.
Quality Assurance
Hiring a consultant ensures your software complies with industry standards and has no bugs or glitches.
Professional Advice
A skilled consultant provides insights into software development, maintenance, and testing processes. They also guide you on the best quality assurance processes to ensure your software functions correctly.
Improved Productivity
Working with an experienced consultant increases your team's productivity. Your developers can quickly get help from an expert for the tricky parts of the development process.
Flexibility
Consultants are highly flexible and can work on different tasks depending on your needs. They provide tailored solutions for each testing project, ensuring the software meets its goals.
Case Studies of Organizations That Have Benefitted From Hiring a Consultant
Let's learn how you can benefit from hiring a consultant from these organizations.
Microsoft: Microsoft uses software consultants to help them test and debug different apps.
Apple: Apple employs consultants to upgrade the MacOS X operating system and identify several bugs before launch.
Amazon: Amazon hires consultants for its web services projects to improve the quality of its services.
Common Mistakes To Avoid When Working With a Consultant
When working with a QA Consultant, you should avoid some common mistakes.
1. Not Providing Clear Requirements
Define your requirements so your consultant understands what to do and what approach to take.
2. Not Having Enough Resources
Make sure your organization has enough resources to support the software project. If not, outsourcing is a good option if you want to save on costs while getting high-quality results.
3. Neglecting Communication
Poor collaboration can lead to misunderstandings which could slow down the entire process. Establish good communication so everyone is on the same page.
4. Not Testing Thoroughly
QA consultants should be involved in all stages of development, mainly for software testing. Errors can lead to significant problems, causing delays and additional expenses.
5. Not Following Industry Standards
It's essential to follow industry standards when developing software. A consultant should know these standards, like CMMI or ISO 9001, and work accordingly to meet them.
Types of QA Consultants
Let's explore the types of software consultants who can help you with each stage of the development process.
Independent Software Consultants. An independent software consultant provides quality assurance services on a project basis.
In-house Software Consultants. They are part of the development team and have more control over the project than independent consultants.
Freelance Software Consultants. They provide software testing consulting services on a contract basis.
Contract Software Consultants. These consultants are employed on a project-by-project basis.
Managed Services Software Consultants. They manage the QA process of the entire software development.
Outsourced Software Consultants. These consultants provide QA services for outsourced software development.
Automation Software Consultants. They specialize in setting up and running different types of tests.
Performance Software Consultants. They use automated testing to measure software performance and stability. They use automated tools to measure the software's speed, response time, and other metrics.
Security Software Consultants. They use security tools and techniques to find vulnerabilities in the system that hackers could exploit.
Mobile Software Consultants. These are experts in making sure mobile apps work correctly on various devices.
Cloud Software Consultants. They specialize in testing cloud-based apps. They use test automation tools and techniques to ensure the app is secure and performs as expected on any device.
Agile Software Consultants. These are consultants that specialize in agile software development.
DevOps Consultants. These consultants use DevOps practices to optimize the development cycle. They also suggest changes to improve the existing QA procedures.
Artificial Intelligence Consultants. These consultants specialize in testing AI-driven systems.
How To Hire a Consultant
Now that you know the various types of consultants, let's look at how to hire one.
Factors To Consider When Hiring a Consultant
When you're hiring a QA consultant, consider the following factors:
1. Experience and Expertise
It's crucial to look for a consultant with the right experience in testing software products. Check their portfolio and see if they have worked on similar projects before.
2. Cost
Before you hire a consultant, consider your budget for the project. Ensure you hire one who meets your budget and offers quality services.
3. Communication
The consultant should have excellent communication skills. It is useful when interacting with all stakeholders involved in the project.
4. Tools and Technologies Used
QA Consultants should be up-to-date with the latest testing tools and technologies. Check if they are using the best practices for your project, such as test automation strategy and continuous integration.
5. Timeframe
It's essential to check the consultant's availability and timeline for the project. Make sure they can meet the expected deadlines.
Steps To Follow When Hiring a Software Consultant
We want to ensure we get the best consultant for our business. So, here are our top steps to help you get started:
1. Do your research. Look at different software consultants and find one with the right experience and qualifications.
2. Ask questions. Find out what projects they have worked on and if they are familiar with your software.
3. Check references. Check their previous clients to ensure your chosen consultant is up for the job.
4. Draft an agreement. Set clear expectations, timelines, fees, and responsibilities between you and the consultant.
5. Set up meetings. Meet with the QA consultant to discuss your project and determine their capacity for the job.
6. Discuss results. Ensure that you and the consultant understand what will constitute a successful outcome for your project.
7. Sign off to start the project when you're both happy with the agreement.
These steps help you find the perfect QA consulting company for your project.
Challenges of Software QA Consulting
Software QA Consulting can come with its own set of challenges. Here are the most common ones.
1. Time Constraints
A consultant's job is to ensure the project meets deadlines, which could be challenging in some situations. They must have excellent time management skills and be able to work under pressure.
2. Outsourcing Challenges
If you decide to outsource, finding the right partner and managing it can be challenging. Language barriers and cultural differences can also create misunderstandings.
3. Testing Complexity
Testing software can be complex, especially if the project involves multiple components. The consultant should use the right testing tools and techniques to ensure no bugs or errors go unnoticed.
4. Losing Sight of Quality
Consultants must remain focused on ensuring quality and that the project meets deadlines. So, finding a consultant that understands your requirements and can work within set parameters is essential.
By understanding the challenges of software QA consulting, you can overcome them with the right strategies.
Common Challenges Faced by Consultants and How To Overcome Them
Software consultants face many challenges in ensuring the quality of a product. Here are the best practices to overcome them:
Establish clear objectives. Be clear about what you want the consultant to do and provide all necessary information for each task.
Track progress. Set milestones, track improvements, and give feedback on the project.
Automate the testing process. Using test automation tools can help you find and fix bugs quickly.
Set reasonable deadlines. Avoid making unrealistic promises that may lead to delays or unexpected costs.
Provide regular training. Provide regular training to familiarize the consultant with the latest tools and technologies.
These tips can help you overcome common challenges in software quality assurance consulting.
Conclusion
Software quality assurance (QA) ensures success for every software project. QA consultants have different skills and experience, so finding the right one for your business is crucial. Knowing the types of consultants and common challenges can help you hire the best one and overcome any issues they face. By following these tips, you can ensure your software project will succeed.
Originally published April 4, 2023, updated April 4, 2023
We're BIT Studios!
At BIT Studios we specialize in designing, building, shipping, and scaling beautiful, usable products with blazing-fast efficiency