17 Usability Testing Tools To Improve Your UX Now
Published February 14, 2023, updated April 21, 2023
•
•
17 min read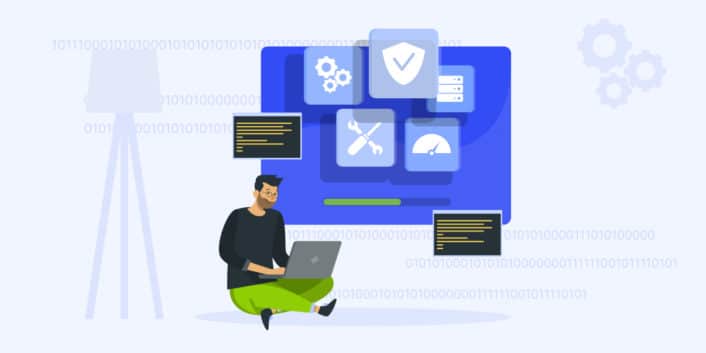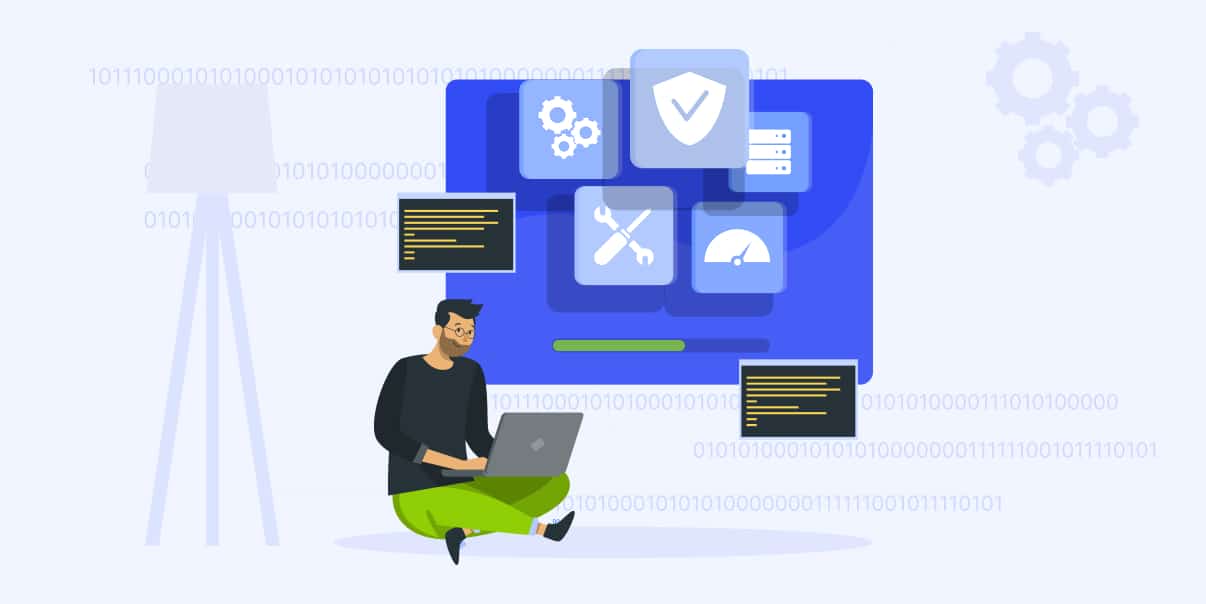 Are you looking to get the most from your website or app? Usability testing is essential to ensure your user experience (UX) is up to par.
This blog explores the best usability testing tools and discusses what usability testing is. We'll also discuss how UX agencies can help you improve your UX design. Plus, you'll get examples of popular user testing tools for your software development projects.
Let's get started!
What Is Usability Testing?
Usability testing is essential in any conversion rate optimization (CRO) strategy. This method tests websites, mobile apps, prototypes, and wireframes. Moreover, it helps you evaluate your software product's user experience and satisfaction levels. It's an essential tool for improving your product's quality and UX.
Usability testing combines observations and data-collection methods to help identify how users interact with a product. The right tools can help gather user feedback and insights into how users feel about the product, allowing you to pinpoint usability issues that need improvement. Additionally, you can evaluate which features are most successful so you can improve your UX design further.
How Can Usability Testing Help Your Business?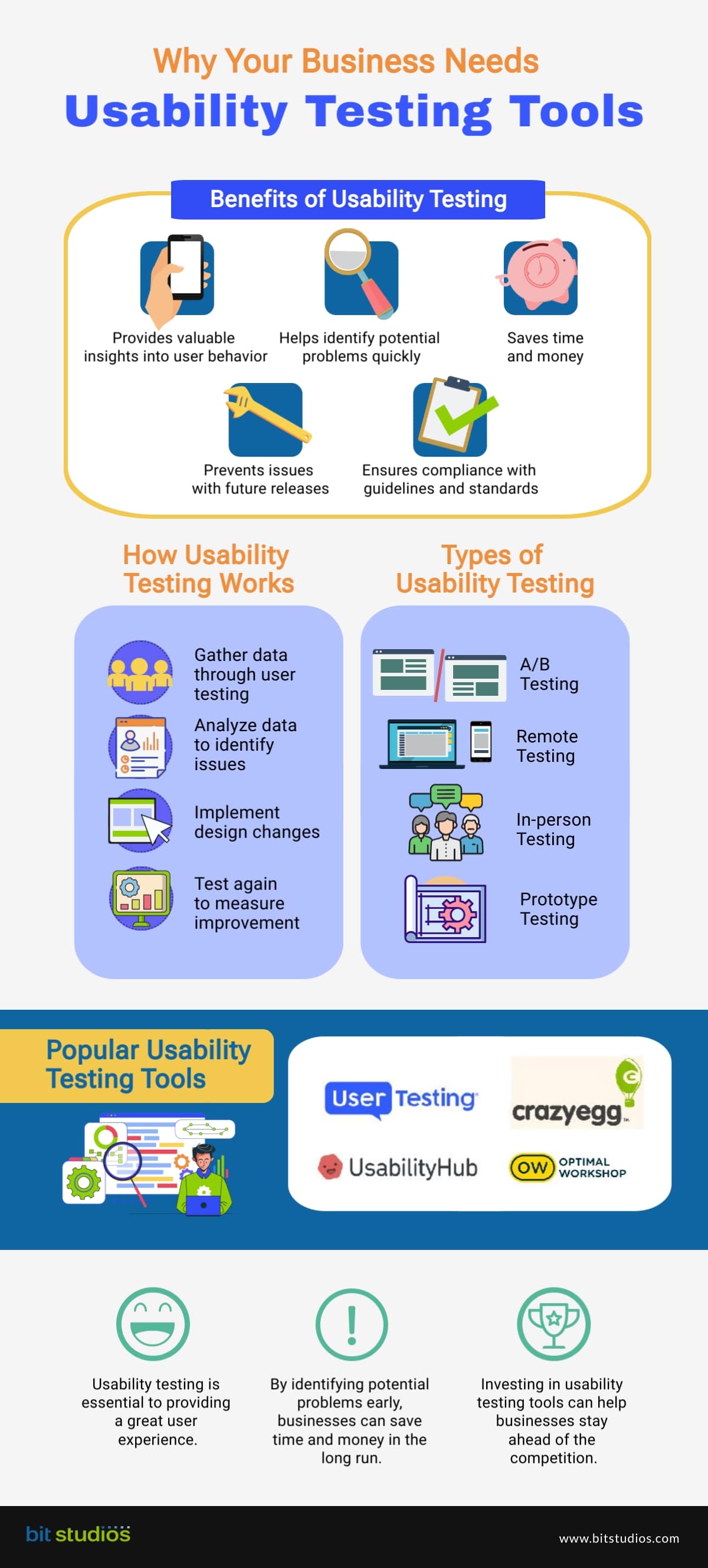 Below are some of the different ways usability testing benefits your business:
Provide Valuable Insights into User Behaviour
Usability testing tools provide valuable insights into how customers interact with and use your product. It can inform decisions about what features need to be improved or added. They also make data-gathering and test performance much more straightforward.
Help Identify Potential Problems Quickly
You can quickly identify potential problems by performing usability testing before they become even more extensive. It can save the company time and resources in the long run and provide a better customer experience.
Save Time and Money
Usability testing tools can save you time and money, promptly providing precise data so you can make well-informed decisions about UX design changes.
Prevent Issues With Future Releases
Usability testing tools can avoid potential issues in upcoming releases. They enable you to identify and rectify any problems ahead of time. This step helps reduce the number of bugs you must address for future maintenance and updates.
Ensure Compliance with Guidelines and Standards
Usability testing tools ensure that your product conforms to established guidelines and standards. This measure guarantees both customers and stakeholders receive a product that meets user expectations and industry requirements.
Top Usability Testing Tools (2023)
There are various UX usability testing tools available in the market today. With so many new products, it can take time to determine which testing tools are worth investing in. We're here to help you choose. Here are some of the best usability testing tools to choose from to improve your UX:
1. UserZoom
UserZoom is the perfect way to assess and improve your website's UX. Not only that, but this usability testing tool ensures that you create products that customers will love. It also has moderated and unmoderated usability testing that covers user research needs.
Key Features: AB Testing, API, Activity Dashboard, Behavior Tracking, Collaboration Tools, Commenting/Notes
Price: Pricing is available upon request
2. UserTesting
This usability testing tool lets you watch test participants interact with your product. It gives you an understanding of how people use it and what features may need improvement. Moreover, it offers a variety of testing methods. It includes unmoderated tests, moderated tests, mobile device testing, focus groups, and more.
Key Features: Customer Experience Narrative, CxN Audience Management, data, and machine learning
Pricing: Pricing is available upon request
3. Lookback
Lookback is a usability testing tool that lets designers and product managers see how users interact with their applications. It is easy to use and offers a variety of software testing options, including remote user tests with audio and video recordings.
After the test, the recordings will automatically appear in your dashboard. You can put them into groups and create highlights for your team members.
Key Features: Treejack feature, Chalkmark feature, own user surveys, and card sorting tests
Price: 14-day free trial and a starting rate of $99 per month per team
4. Optimal Workshop
It's no wonder why Optimal Workshop is an established leader in the industry. This usability testing tool provides different user testing methods, like card sorting and tree tests. Also, they provide analysis and help with finding new users for testing. What's even better about this toolkit is its capacity for information architecture arrangement purposes.
Key Features: Screen recording, live sessions, and analytics
Price: Free plan with limited usage and paid plans that start at $99 per month
5. Hotjar
With Hotjar's extensive range of features, usability testing is much easier. It offers heatmaps and screen recording for web-based interface testing. By using this kind of user testing tools, you can get closer to understanding what users need from your website or mobile app. It also makes your testing tasks simpler.
Key features: Interactive surveys and feedback poll assistance, data visualization, and easier conversion funnel
Price: Starts from $99 per month for 500 daily sessions
6. Userlytics
If you're looking for an outstanding usability testing tool, Userlytics is an excellent choice. The tool provides detailed filtering to organize user demographics based on the tests conducted. Also, you can quickly analyze the data and obtain meaningful insights from test participants.
Userlytics ensures that the tests and studies are relevant by letting you create questions to filter out people who are unsuitable for the test or analysis. It assures that feedback is both accurate and detailed.
Key Features: Multilingual and automated transcriptions, data visualization, advanced test designing capability, and a proprietary panel
Price: Starts from $499 per month
7. Usability Hub
UsabilityHub is an innovative tool for user testing with the unique ability to generate comprehensive summative reports. Whether you need a five-second test, preference tests, or first-click test results, UsabilityHub has your back. This platform guarantees reliable and accurate design solutions to give you peace of mind.
This platform also has an integrated participant panel that recruits and lets you bring your users. However, it doesn't offer prototype testing and audio/screen recording.
Key Features: Online surveys, free tests under two minutes, CSV exports, available in 30 languages, and multi-device support
Price: Offers free version and Enterprise plan (price upon request)
8. Maze
Maze enables product teams to accumulate and access user insights with ease in a continuous manner. With this usability testing software, you can connect to your design tool – Adobe XD, Figma, InVision, Marvel, or Sketch. It also allows you to import an existing prototype within seconds.
Key Features: Click testing, A/B tests, prototype testing, wireframing, surveys, card sorting, detailed analytics, and guerrilla testing
Price: Free trial for one usability test project and a paid plan for $25 per user per month
9. Loop11
Loop11 is a widely-used online usability platform that allows you to conduct website usability testing, A/B tests, and prototype testing. Moreover, it permits you to include tasks and questions in your tests for an ideal mix of qualitative and quantitative results.
Notably, Loop11 also has various video recording features. This perk makes it perfect for unmoderated usability tests when you can't do individual sessions.
Key Features: A/B testing, screen recording, prototype testing, and unmoderated tests
Price: Plans start at $63 per month with 14 days free trial
10. Qualaroo
Qualaroo is an excellent cloud-based usability testing tool that prioritizes customer experience on your website, app, and product software. With this feedback survey and user research platform, you can accurately target the right people and ask relevant questions.
Key Features: Exit-intent surveys, automatic language translation, built-in UI and UX survey templates, survey triggers, and user research
Price: Starts from $80 per month
11. UXArmy
UXarmy is an innovative product and prototype usability testing platform that allows you to quickly receive user feedback. Aside from the traditional usability tests, UXarmy also offers card sorting and tree testing solutions.
Key Features: Team collaboration, integration with design tools, automated test reporting, and remote usability testing
Price: Free trial and plans that range from $59 to $99 per month
12. TryMyUI
TryMyUI is an efficient usability testing tool. It helps you get feedback from users about your website or app immediately. You can learn how people interact with your product by conducting tests. It also has various useful features like surveys, polls, heatmaps, and recordings that help you understand user behavior better.
Key Features: Remote usability testing, surveys, heatmaps, recordings, and user research
Price: Free trial and paid plans that start from $99 per month
13. Usabilla
Usabilla is a tool that helps you test the ease of using your website or product. With its customizable feedback button, you can quickly gather real-time feedback from customers. It enables you to gain valuable insight into your UX and improve your product. It is also easy to use and provides detailed reporting.
Key Features: Customer and user surveys and unmoderated usability testing
Price: Starts at $49 a month
14. Optimizely
Optimizely is a web-based A/B testing platform that lets you test different versions of your website to see which performs best. It also has an intuitive drag-and-drop feature, making it easy to set up tests and quickly analyze results.
Key Features: Feature flags, progressive rollout, data science tools, and remote usability testing
Price: Free plan with limited features and paid plans starting from $17/month
15. UX Recorder
UX recorder helps you better understand users' behavior by recording their interactions with your website or app. With it, you can determine how people use your product, which features are most valuable, and which ones need improvement. This tool is easy to use and provides detailed reports that you can review in minutes.
Key Features: Heatmaps, user insights, session replays, and remote usability testing
Price: Starts from $49 per month for up to 1000 sessions.
16. Useberry
Useberry is a usability testing tool that helps you understand and optimize your website or app's user experience. It has features like surveys, heat maps, recordings, and more. With these tools, you can get valuable insights into how users interact with your product.
Key Features: Surveys, Heatmaps, Video recordings
Price: Plans start at $99/month
17. PlaybookUX
PlaybookUX is an all-in-one UX testing tool that helps collect user feedback, measure results, and optimize your product. It also has features like polls, surveys, and heatmaps that help you identify usability issues and find potential areas of improvement.
Key Features: Polls, Surveys, Heatmaps
Price: Pricing is available upon request
Now that you know about usability testing tools, it's time to choose the one that best suits your needs. Consider all the features and prices to determine which device will be most effective for your project. Remember, it's essential to do research before investing in a tool.
User Testing Methods You Can Use
Knowing the user testing methods to use for your project is crucial to ensure a great UX. Doing so helps you save time, money, and effort and deliver an excellent product that people will love.
Here are some of the testing methods you can use for your development projects:
A/B Testing
A/B testing is a critical user testing method for any website or application. It allows developers and designers to compare two versions of the same page. Through split tests, they can determine which one performs better. This testing is beneficial for businesses trying to increase their conversion rate. It's also ideal for user experience optimization on their website.
Heat Mapping
Heat mapping is an efficient user testing method to identify how users interact with websites and mobile apps. Heat maps represent users' interactions with web pages, such as mouse clicks, hovers, scrolls, taps, and page views. Using heat map analysis, developers can gain valuable insights into their website designs. You can also easily understand how users interact with the website or app.
User Surveys
User surveys are a primary user testing method used to gain user feedback. By sending out surveys, businesses can ask questions related to their product. This method provides insights into how users feel about the product and identify potential usability issues. Moreover, surveys allow developers to measure user satisfaction.
Navigation Test
Navigation testing is one of the necessary usability tests to uncover any issues with user experience. This type of test is often required when developing a website or application. It can help identify any navigation problems, usability issues, and user throughput.
Additionally, a navigation test is a process of measuring how users interact with a website. It tests the overall user experience while users are navigating through the site. It also helps developers to make improvements and optimize the interface for better usability.
Five-second Test
The five-second test involves giving users a short snippet of content and then asking them to recall it after five seconds. This test helps product teams understand how well their design communicates their product's meaning, message, and navigational structure.
You can use the results to identify any content or design elements that may need improvement for better branding. It is an ideal user testing method to optimize the user experience on websites or applications.
First Click Test
The first click test is a user testing method used to measure how quickly and efficiently users can find the information they need on a website. It involves giving users a series of tasks and then measuring the time it takes them to complete them. This type of usability testing can help product teams identify any areas that may be difficult to navigate. You will also know which features require too much time to complete.
Card Sorting
Card sorting is a user-testing method to understand information organization on a website or product. It involves giving users cards with different tasks and asking them to sort them into groups that make sense. By analyzing the results, developers can understand how users would like content organization. This method helps you improve navigation and usability.
Session Recording
Session Recording is a user testing method that enables product teams to observe and record the behavior of users as they interact with websites and apps. This type of usability testing involves using software to track and collect data on the user's journey. It includes data on where they click, how long they spend on each page, and the pages they interact with.
How To Choose the Right Usability Tools
In usability testing, there is no one-size-fits-all solution. The right usability testing tools will depend on your specific project and needs. Remember that the more features a device has, the more expensive it is likely to be. Also, consider factors like ease of use, customer support, and analytics features.
1. Determine your usability testing needs.
Before selecting a usability testing tool, decide what kind of user feedback you are looking for. Some offer qualitative and quantitative feedback. It will help you narrow your choices and pick the ideal one for your software development project.
2. Research different usability tools.
Compare the features and prices of various usability testing tools to find one that suits your project's specific needs. Our list above will help you with this one.
3. Consider ease of use.
Select a usability tool that will get you up and running with minimal training or disruption to workflow. For example, see if it is possible to perform remote usability testing with the tool.
4. Look at customer reviews.
Read online reviews from other users using the same tool you're considering. It will give you insights into how well it works for people in similar situations as yourself.
5. Get feedback from stakeholders.
Discuss potential solutions with stakeholders involved in the project, such as developers or designers. They can provide insight into which tools suit the task.
6. Test before committing.
It's always helpful to do a trial run of any prospective tools before making an official commitment. It will give you valuable hands-on experience using each possible solution so you can make an informed decision.
Conclusion
Most usability testing tools, if not all, ensure you create a great user experience on your website or app. You can perform a more efficient usability test by understanding the different usability testing methods and tools available. But if you don't have the resources and expertise to do so, BIT Studios can help test your products quickly. You may speak with our senior solutions consultant to know how we can help.
Usability Testing Tools FAQs
What is the role of usability testing in UX research?
Usability testing is a crucial part of UX research. It allows product teams to gain insights into how users use their products. Usability tests involve observing and recording user behavior to collect data on a product's usability and user experience. It allows companies to identify potential problems or areas for improvement and validate design decisions.
Through usability testing, developers and designers can make changes to improve the overall user experience. Usability testing tools provide a range of features to efficiently conduct various tests, such as surveys, card sorting, heat maps, A/B tests, and more. Choosing the right usability tool for your project needs based on ease of use and reporting capabilities can ensure successful usability testing results.
What should developers look for in a usability testing tool?
When looking for a usability testing tool, it's essential to consider the features that best suit your project needs. Look for a device that offers features such as surveys, card sorting, heat maps, A/B tests, and more. You should also make a list of usability testing tools the market provides.
Moreover, it would help to consider factors like ease of use and reporting capabilities before deciding. Reading online reviews from other users who have used the same tool may be helpful. This way, you can gain insights into how well it works for people in similar situations as yourself.
Lastly, you can also do trial runs of any prospective tools to decide which option best suits your particular product or service.
How often should I conduct usability tests?
You should conduct usability tests regularly to ensure that the user experience of your product is constantly improving. The duration will depend on the size and complexity of your project. Still, professionals generally recommend running tests at least once a month. It's best to conduct this test every time a new feature or update is released.
Aside from that, usability testing sessions will be helpful if customer feedback indicates that certain features need further optimization. Make sure to find the right one in the usability testing tools market.
Originally published February 14, 2023, updated April 21, 2023
We're BIT Studios!
At BIT Studios we specialize in designing, building, shipping, and scaling beautiful, usable products with blazing-fast efficiency