WooCommerce Development Services
A Decade of Proven WooCommerce Expertise
As an expert in WooCommerce development services since 2011, BIT Studios has successfully transformed numerous eCommerce ventures. Our WooCommerce services enrich your WooCommerce store, seamlessly integrating advanced features essential for contemporary market dominance.
BIT Studios is Trusted by Global Brands
BIT Studios WooCommerce Development Services
WooCommerce Custom Development
At BIT Studios, we specialize in crafting tailored solutions that align seamlessly with specific business needs across eCommerce platforms.
WooCommerce Theme Development
BIT Studios delivers WooCommerce custom theme development, ensuring your online store resonates with your brand identity and elevates user experience.
WooCommerce Mobile App Development
BIT Studios excels in turning your online storefront into an optimized WooCommerce mobile app experience, bridging the gap between web and mobile platforms.
WooCommerce Plugin Development
Leveraging our expertise in WooCommerce custom plugin development, we infuse your online store with custom plugins that elevate functionalities and features.
PSD to WooCommerce Conversion
Our expert team at BIT Studios meticulously converts design visuals into fully functional WooCommerce websites, embodying pixel-perfect precision.
WooCommerce Optimization
With a keen focus on performance, BIT Studios is dedicated to optimizing WooCommerce platforms, ensuring shoppers enjoy a swift and uninterrupted journey.
WooCommerce Web Design
BIT Studios champions the art of WooCommerce web design, curating interfaces that are not only visually appealing but also intuitively structured for eCommerce triumphs.
WooCommerce Maintenance and Support
Your WooCommerce store's seamless operation is our priority, and we commit to continual technical support, updates, and monitoring
WooCommerce Store Development
BIT Studios prides itself on building comprehensive online stores, seamlessly integrating WooCommerce payment gateway development and other pivotal functionalities.
WooCommerce Migration & Integration Services
WooCommerce Migration
WooCommerce Integration
Payment Gateway Integration
Can't find the WooCommerce services you're looking for?
Our WooCommerce experts provide personalized consultations to cater to your particular requirements.
Benefits of WooCommerce For Businesses
Experience The Difference With BIT Studios
Our Awards and Recognitions
What Clients Say About BIT Studios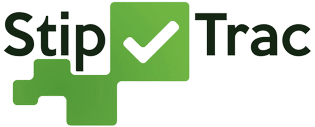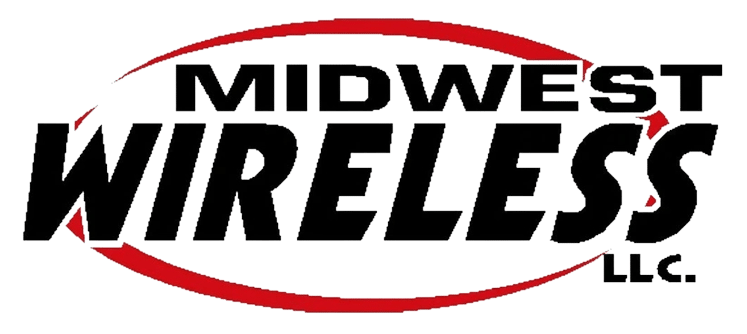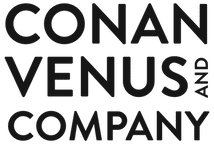 I've worked with BIT Studios on developing a website for our company. They have always been helpful and found ways to get things done within our tight time and budget constraints. They are a joy to work with and have the expertise to get the job done!
The platforms developed by BIT Studios received extremely positive feedback from stakeholders. Accessible and detailed, the team met the client's expectations because they spent a lot of time understanding their needs. Above all, they kept the client on track with their consistent progress updates.
The platform was bug-free and boasted all the functionalities that the client required. The team handled all issues in a timely manner. Dynamic and capable, BIT Studios was easily able to pivot in new directions when needed, adjusting their workflow depending on the project's progress and budget.
Jeff and the BIT Studios' team build great systems that perform at scale. They are creative and strategic thinkers that add value not only to the product but also the commercialization of the business.
Jeff's leadership was critical in driving the project forward, communicating to management the realities of our project's status, and visioning the opportunities and feature sets to improve our enterprise's efficiency.
Midwest Wireless would recommend using BIT Studios to any organization with complex development projects or tasks… Not only was it a quick turnaround for such an important piece of the project, it came to us in a very complete condition… Our consultant returned with rave reviews of the BIT Studios resources, and the project managers were able to breathe easily throughout the process.
Jeff has an amazing level of experience and knowledge in software development, business strategy and technology. He is a great person to work with. I would highly recommend Bit Studios for your next project.
Boasting exceptional design expertise, BIT Studios elevated the site's design and usability, resulting in an improvement in the site's speed, mobile performance, and online visibility. Leading a structured approach, the team used a project management tool to track and prioritize tasks efficiently.
Need a WooCommerce upgrade?
Modern customers expect fast, intuitive shopping experiences that WooCommerce provides, and we can help customize them for you.
How To Partner With BIT Studios
WooCommerce Development Methodologies
Our mastery of various development methodologies ensures we tailor our approach to your eCommerce needs. Here's an overview of our WooCommerce development methodologies and their ideal use cases:
WooCommerce Development Process at BIT Studios
WeDive into BIT Studios' comprehensive WooCommerce development process, tailored to craft a robust eCommerce website for your business:
Discovery & Planning
Our team will understand your vision and objectives for the WooCommerce web development project.
Market and competitor analysis
Identification of target audience and their preferences
Requirement gathering and scope definition
Timeline and milestone establishment
Design
BIT Studios will craft the visual essence of your eCommerce website, ensuring it's both user-friendly and engaging.
Wireframing and layout design
User experience (UX) optimization
User interface (UI) design focusing on brand consistency
Mobile responsiveness checks and design adaptations
Development
Our expert WooCommerce developers dive deep, transforming designs into a fully functional eCommerce platform.
Custom theme and plugin development
Integration with essential third-party tools and services
Performance optimization and security measures
Adherence to best coding standards and practices
Testing and Quality Assurance
Before launching, BIT Studios rigorously tests every aspect of the eCommerce platform to ensure smooth functionality.
Functional and non-functional testing
Cross-browser and cross-device compatibility checks
Load and stress testing for optimal performance
User acceptance testing to validate the project's objectives
Launch & Post-Launch Support
BIT Studios will turn your vision into reality as we launch your WooCommerce site and continue to support its growth.
Final review and adjustments based on feedback
Seamless migration and site launch
Continuous monitoring and performance tuning
Ongoing support and updates to ensure compatibility with eCommerce trends
Unsatisfied with your current WooCommerce provider?
Don't let subpar solutions hold you back. Make the switch now and let our WooCommerce experts transform your online presence
WooCommerce Development Tech Stack
Some Industries BIT Studios Serves
Real Estate
Healthcare
Telecommunications
Manufacturing
Insurance
Agriculture
Oil and Gas
Construction
Distribution
E-Learning
Automotive
Frequently Asked Questions
How much does WooCommerce development cost?
The cost of WooCommerce development can vary widely depending on several factors, such as the complexity of the online store, the number of products, custom functionalities, and integrations.
BIT Studios, a leading WooCommerce development agency, offers tailored solutions to fit your budget and business goals.
We also offer a free initial consultation to provide a cost estimate for your eCommerce website development requirements.
How many products can WooCommerce handle?
WooCommerce is a powerful and scalable eCommerce platform capable of handling thousands of products. Depending on the hosting environment and optimizations, a well-configured WooCommerce eCommerce website can efficiently manage 10,000 to 100,000 products.
Through our WooCommerce development service, BIT Studios ensures that your eCommerce website is optimized, secure, and provides a seamless experience.
By leveraging advanced tools and best practices, we assist businesses in scaling their WooCommerce stores into a fully functional eCommerce platform that can easily cater to expansive product catalogs and high traffic volumes.
Could you integrate our website with other third-party providers?
Absolutely! At BIT Studios, our WooCommerce plugin development services are tailored to ensure seamless integration of your website with third-party providers. We leverage our expertise to bridge functionalities, ensuring a cohesive and optimized user experience across all integrations.
BIT Studios WordPress Development Services