Agile Software Outsourcing
13 min read
Published: Dec 6, 2022
Updated: Dec 21, 2022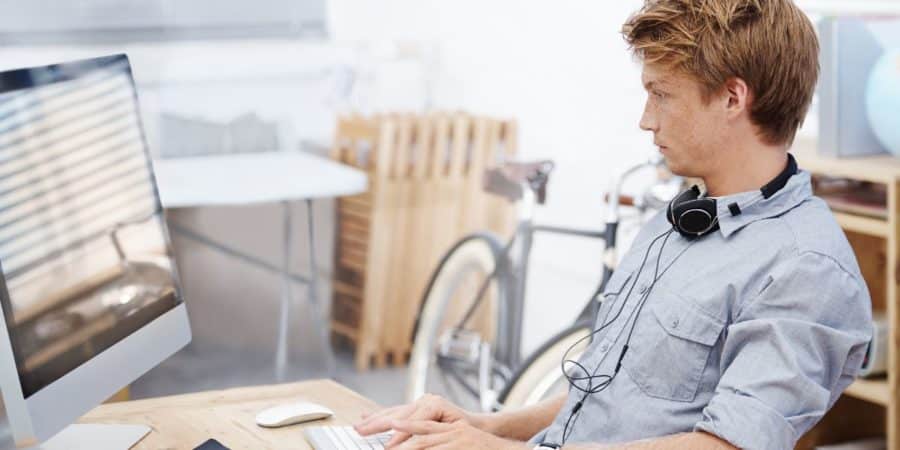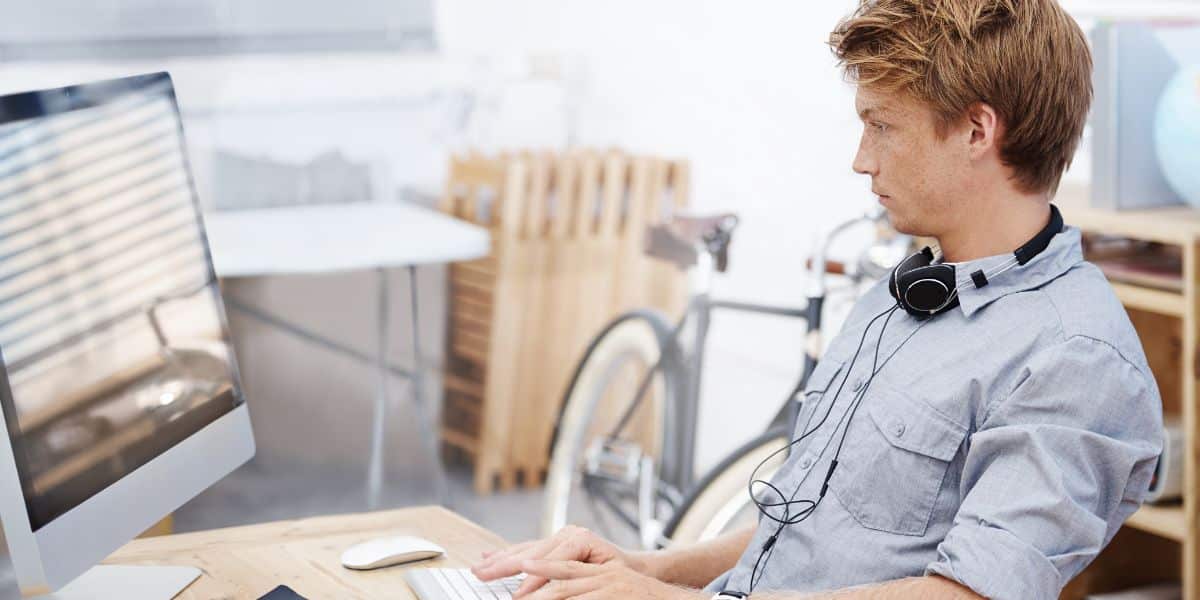 The software development industry experienced a major revolution over the last two decades. The creation and adoption of Agile methodologies have changed the software development process.
While the adoption of the Agile approach is widespread, it is not without its challenges. Businesses encounter these difficulties, especially when outsourcing Agile software development. This article will discuss what these issues are and how businesses can overcome them.
What Is Agile Software Outsourcing?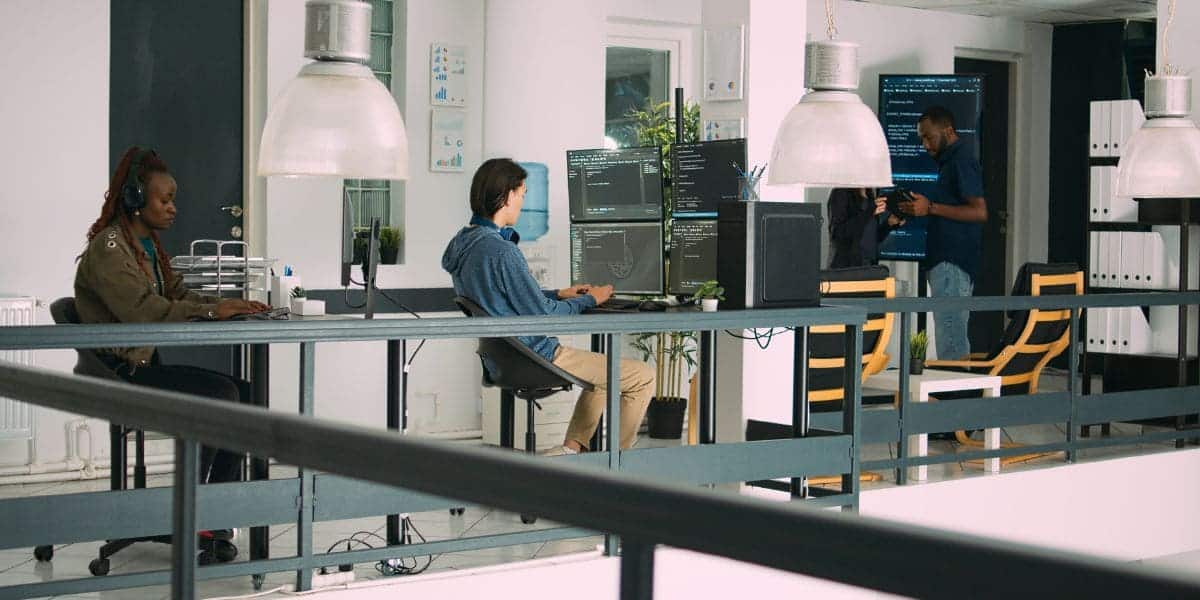 Agile software's high success rate can be as high as 64%, according to Zippia. It's a significant disparity from Waterfall's 49%. This is why at least 71% of companies in the US have adopted Agile, including IBM, Microsoft, and Cisco.
Most companies are aware of the advantages of Agile, but only a few put its concepts into practice. Businesses that incorporated Agile have experienced a boost in revenue of up to more than 50%.
Most businesses recognize the role of Agile methodology in software development today. It raises your performance benchmarks and leads to a better-coordinated project management approach. Yet, Agile principles are not that easy to implement. So several companies have turned to Agile Software outsourcing.
Outsourcing software development is the second most popular trend today. Several companies have adopted agile in their offshore software development process. Businesses benefit from outsourcing while enjoying the flexibility of the Agile development process.
Agile functions best in face-to-face settings. But it can also perform well in a remote environment if done correctly. You cannot expect typical Agile principles to be effective in remote settings. You need to tailor your approach according to the circumstances.
Software companies outsource work while simultaneously adopting Agile software development processes. The goal is to enjoy the advantages of outsourcing with the flexibility of Agile.
IT outsourcing firms have years of expertise in adapting Agile to the remote environment. They have developed the procedures and equipment to manage distant Agile teams.
There are some challenges with outsourcing Agile, but its benefits are more appealing.
Benefits of Agile Software Development Outsourcing

In software development, change is critical. Businesses want to achieve new features, customer satisfaction, user experience, and optimizations. As a result, developers must cope with ongoing modifications to guarantee product success.
Agile development methodologies enable faster iterations, feature additions, and code-to-product cycles. Hence, most individuals seeking outsourcing favor working with an agile software development company.
Agile software development outsourcing brings benefits that are critical for businesses.
1. Quick Product Delivery
Distributed agile development allows Agile development teams to work in various business locations. This method allows the software to be built around the clock and faster product delivery.
Agile software development teams can deliver new features quickly due to constant planning.
2. Flexibility To Deal With Competing Priorities
Flexibility is critical as businesses must respond quickly to changes and survive. Agile software development outsourcing allows businesses to implement changes on the fly. This provides businesses with a competitive edge.
Agile software development outsourcing teams deliver product features while dealing with the product backlog. Hence, changes and new features are completed in a short period.
3. Boost Quality
Agile software development means breaking the project into smaller, more manageable units. This allows for testing and reviews at each iteration. As a result, defects are easier to detect and correct at the early stage of development.
4. Cost Savings
The cost of a bug varies according to the stage of the software development life cycle (SDLC). According to the IBM study, the cost of fixing can multiply 100 times between phases. Agile outsourcing can significantly reduce project costs due to constant quality monitoring.
5. Facilitates Scalability
Agile methodology and outsourcing provide businesses with the scalability they need. They can increase the number of teams or personnel as needed. It is simple to adjust the team gaps if a particular skill set is required.
6. One-Stop-Shop
The main reasons for outsourcing software development are saving money and time. A one-stop software outsourcing firm offers a full range of product development services. This includes ideation sessions, UI/UX design, product development, maintenance, and support.
Challenges of Distributed Agile Software Development and How To Overcome Them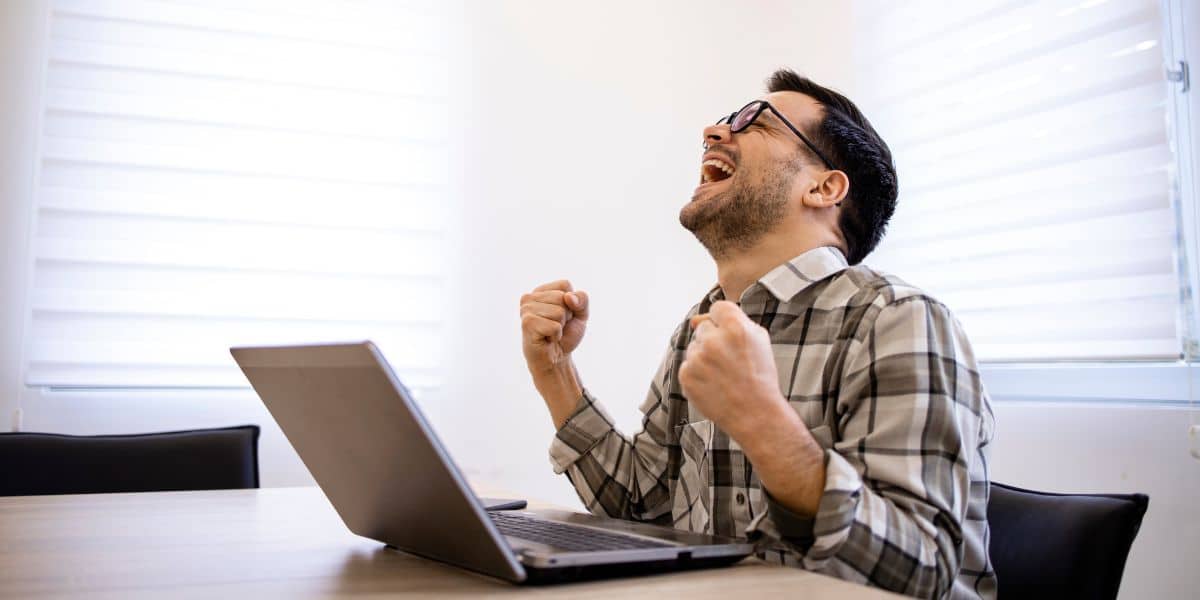 Agile software development teams face challenges in a remote setting. Going the Agile route with their offshore team can be challenging. For instance, it can negatively impact productivity. Communication issues and duplicate tasks can interfere with the team's constant alignment.
When you outsource agile software, there are several challenges that you may encounter. But Agile processes can be adjusted to overcome them. We have listed below the different bottlenecks that get in the way of Agile teams.
1. Collaboration Issues
Team project requires collaboration. But coordinating with an offshore development team can be extra challenging. Businesses have to deal with poor team coordination, cultural differences, and language barriers.
Effective, smooth, and timely communication is key to productive and mature Agile processes. Face-to-face communication is difficult when outsourcing. You must lay down some ground rules to ensure clear and effective communication.
First, create communication channels. Your Agile outsourcing partner must be responsive. A true outsourcing partner is ready to respond quickly to any changes. Establish communication channels to keep developers updated on the latest developments. Take advantage of technology that facilitates effective collaboration.
Second, it is crucial to maintain transparency. Choose a schedule for communication so you can be sure that someone is available to reply. In most cases, email and messaging are great communication channels. But there are times when voice communication and video calls are preferable.
2. Agile Methodology Software Development Issues
Sometimes the project's productivity is hampered by poor IT infrastructure. This issue stems from the disparity between the offshore and in-house teams.
The assurance of quality standards and code ownership present additional challenges. Most importantly, there are numerous problems related to configuration and integration.
These obstacles might appear overwhelming, but outsourced projects can successfully use Agile methodology. The outsourcing partners need to adopt a different mindset. They need to have a strategy different from the established and conventional procedures.
3. Access to Resources
There are two kinds of software development resources: physical and digital. Hardware and software are physical resources. Digital resources include code repositories, office suites, and IT support portals.
Agile software development teams require access to both of these types of sources. To address this issue, your Agile outsourcing provider must check the licenses. You should also provide the necessary credentials to access resources remotely.
Agile development requires a software development partner that has mastered its methodologies. With the right partner, you are closer to achieving technical excellence with Agile. The benefits and considerations mentioned above can ensure success with an agile approach.
4. Lack of Control Over the Development Process
This loss of control can be unsettling for a business owner. It involves entrusting large portions of your organization's infrastructure to another outsourcing firm. No outsourcing vendor can equal an internal team's responsiveness and service levels.
Business and outsourcing companies should decide which Agile management components they can control. Allowing the offshore team to focus on results gives flexibility in how to achieve the goals.
Choose a cadence for your conversation. Regular reports are an excellent technique for giving sporadic updates.
5. Unclear Goals and Expectations
All members of the Agile development team need to see the big picture of the project. Because the work is divided into smaller parts, communicating your expectations is critical.
To address this issue, ensure that your goals are unambiguous. Agile software development outsourcing teams should implement a measurement system. This system should be able to clarify objectives and key results. Having a measurement system prevents misunderstandings and disappointments.
6. Physical Distance
As mentioned earlier, the Agile approach works best with distributed team management. However, the physical distance between the outsourcing partners can make collaboration difficult. This is especially true for those in different locations and time zones.
Teams should focus on facilitating group relationships rather than just team outputs. This strategy ensures the success of cross-border distributed team collaboration.
Outsourcing partners should create a shared understanding of the work's outcomes. By recognizing the distance issue, they can employ appropriate tools to overcome them. Encourage remote team leaders to use technology to create real-time connections. The use of technology makes meetings feel less virtual.
Companies should partner with vendors and foster a working relationship. Tearing down walls will allow all the team members to work side by side, virtually and physically. This approach, known as distributed Agile, forms squads of company and vendor employees. To understand the end user's needs, all team members participate as equals and work as one team. This way, you'll be able to come up with effective solutions.
Many organizations have formed productive and enthusiastic teams using this distributed agile approach. They were also able to retain the cost savings generated by outsourcing.
How to Ensure Success in Agile Software Development Outsourcing

Some people think that only Waterfall project management processes are suitable for outsourcing. Agile software development outsourcing is feasible but takes work from both parties.
Below are several ways you can apply Agile methodology to your outsourcing projects:
1. Partner with a reliable Agile software development team.
Agile development approaches enable developers to collaborate smoothly with clients. They also facilitate ongoing feedback and input from both parties. Finding a software development partner that has technical capabilities in Agile is crucial. You want a partner who comprehends your company's vision, beliefs, and goals, like Bit Studios. Look for software development companies that prioritize the client's long-term success.
2. Keep your communication lines open at all times.
The Agile methodology requires frequent feedback and regular communication to be successful. However, communication problems may arise while working with outsourced contractors. This can be due to differences in time zones, native languages, and business cultures. Additionally, the Agile methodology discourages email. Face-to-face communication is still the most efficient mode of communication.
Fortunately, there are several ways to make up for the lack of a face-to-face connection. This is important when working with an external software development team. There are many strategies to encourage Agile methodologies and facilitate cooperation. They work despite the distance between your business and your software development team. Online tools like Slack and Trello make this possible. Regular meetings, phone, and video conferences, and frequent reporting also help. Doing frequent team visits also enhances communication when outsourcing Agile.
3. Foster teamwork and raise morale.
According to the Agile manifesto: Build projects around motivated individuals. Trust them to complete the task. Provide them with the environment and help they require.
Agile approaches differ from business because the latter emphasizes a rigid corporate culture. Agile understands that nothing is achievable without a committed team. The importance of cooperation becomes even more crucial to success because of outsourcing. Hiring a team that may work in another city or country requires consistent teamwork. All team members must believe that their contributions and feedback are valued.
4. Create Agile contracts that focus on flexibility.
Agile contracts are usually designed for flexibility and iterations for specific issues. In contrast, regular contracts have stringent standards and no room for discussion. By the time your project is ready to hit the market, the demands you proposed at the beginning will have changed. Agile contracts guarantee the accomplishment of your objectives and ambitions. They also safeguard the variables that are most important to you.
For instance, if your team has a deadline, you can change other aspects to produce the outcomes you want. Agile approaches promote flexibility to achieve the most remarkable results for your team.
Adopting the agile methodology can be beneficial in any business. But there needs to be a delicate balance. Trying to force your team to perform in a manner that is inappropriate for the kinds of jobs they must do is useless.
Establish an open communication culture to lay the groundwork for future development. Then you can integrate your outsourcing partner into an appreciative environment. In turn, they will have the connections they need to contribute to your company's success.
FAQs
How Do You Choose an Agile Software Development Partner?
Who is a trusted partner for software development? He is someone who has the knowledge and abilities needed to finish a project. He should also offer solutions that will contribute to the client's long-term success.
Many software outsourcing organizations provide software solutions. But how do you choose a software development partner? First, determine whether they are reliable. Consider your demands instead of what the outsourced developers can give you.
A good partner will gather all the information about you before starting the project. He shows a deep interest in your business, the industry you work in, and your goals for the software solution. They then present all feasible solutions that satisfy the requirements of your requirement. It can be challenging to locate such a partner, but not impossible.
What Makes Agile Outsourcing Effective?
Every techie has recently adopted the term "agile" as their catchphrase. Due to its indisputable advantages, agile is becoming popular in the digital world.
Agile methodologies are known for their measurable results and transparency in outsourced projects.
You can outsource Agile projects in some situations. However, organizations must first solve goal-setting, onboarding, and communication difficulties.
How Much Does Agile Outsourcing Cost?
The development team's salaries are merely a portion of the total outsourcing cost. You also need to consider other expenses related to Agile software development services.
The answer to this question would depend on a wide range of variables. These factors can only be described after your project's scope has been established. The cost would vary based on the team's size, experience level, deadline, and technology. Some Agile projects could cost hundreds of thousands or even millions of dollars.
Bottomline
Outsourcing a software development project is not without its difficulties. But then, what business venture isn't?
Businesses can avoid all the issues listed above by selecting the right partner. Find a team of experienced software developers who understands your business and objectives. Communicate your goals clearly and foster teamwork. The agile development process will be a lot smoother when your team knows what to do and how to do it.
Originally published December 6, 2022, updated December 21, 2022
We're BIT Studios!
At BIT Studios we specialize in designing, building, shipping, and scaling beautiful, usable products with blazing-fast efficiency