What Is Bespoke Software? The Power of Custom Business Tools
9 min read
Published: May 9, 2023
Updated: May 10, 2023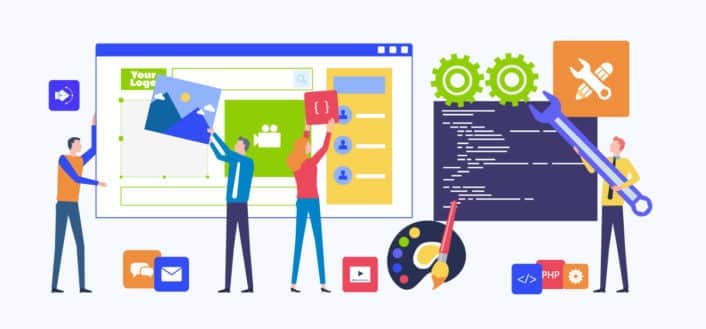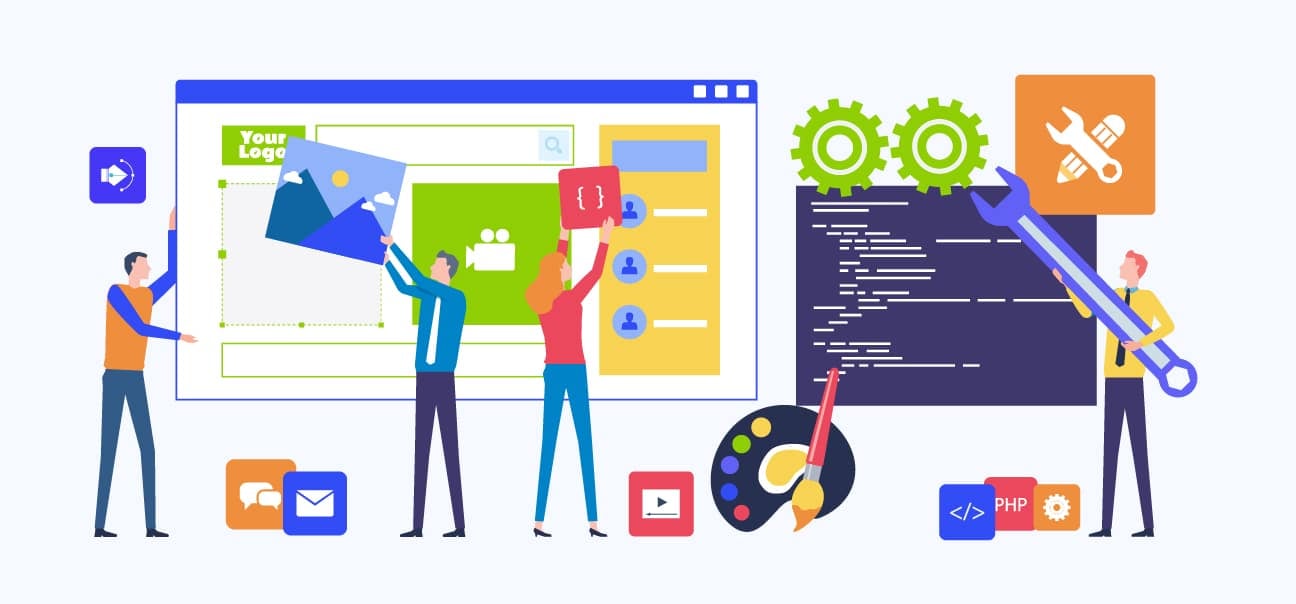 Bespoke software, also called custom software, is specifically designed to meet your business's unique needs. As the business world becomes increasingly competitive, custom software development has become a powerful tool for enhancing efficiency and productivity. In this article, we will explore the world of bespoke software, unlocking the potential of custom solutions for businesses of all sizes.
We will delve into the bespoke software development process, discussing everything from identifying requirements to deployment and maintenance. We'll also look at the advantages and disadvantages of custom software, helping you weigh the pros and cons. Finally, we will guide you in choosing a bespoke software solution and evaluating your needs.
By the end of this article, you'll be better equipped to decide if it's the right choice for your business.
What Is Bespoke Software?
Bespoke software is a computer program for a specific person, group, or business. It differs from commercial software or packaged software because it is created to meet the unique needs and wants of the person or group it is made for. Imagine a custom CRM system tailored to your company's unique sales process. This kind of software helps businesses work better because it solves their specific problems and makes their tasks easier to complete.
Understanding the Bespoke Software Development Process
The bespoke software development process involves the following steps:
1. Identifying Software Requirements
A business must first determine what problem they are trying to solve and what features the software should have.
Business Goals and Objectives
The first step in creating bespoke software is to figure out what a business wants to achieve with the software. It includes understanding business goals, like increasing sales or improving customer service, and how the software can help them reach them.
User Needs and Expectations
It is also vital to consider what the people using the software need and want. Knowing this helps developers determine users' preferences and how they will use the software to ensure it is easy and helpful.
2. Designing and Prototyping
Developers will then create a plan according to the business needs and design a prototype tested for problems. This process helps identify areas of improvement needed in the software before development begins.
User Interface (UI) and User Experience (UX)
Designers create the look and feel of the software, making it visually appealing and user-friendly. They focus on how people will interact with the software and how easy it is to use.
Technical Architecture
Technical architecture involves planning the structure of the software, including how the different components connect, work together, and handle data storage, processing, and access.
3. Development and Testing
Software developers create the product, writing code to make the application do what it needs. They also test the software regularly to ensure it works appropriately and fix issues that arise during development.
Agile Methodologies
Agile is an approach to building software that involves working in short cycles called "sprints". It allows developers to quickly make changes and improvements based on user and team feedback.
Quality Assurance and Testing
Before releasing the software, ensuring it works well and is error-free is crucial. Developers test the software to find and fix problems or bugs.
4. Deployment and Maintenance
In this stage, developers can release the bespoke software. The developers will also provide ongoing maintenance to ensure it works as expected.
Continuous Improvement
Developers keep making updates and improvements when users already use the software. It ensures the software stays up-to-date and continues to meet the needs of the business and users.
Support and Updates
After the software is released, the development team provides ongoing support to fix any issues and ensure the software works well with new technology or changes in the business.
5. Project Management and Communication
Having a project manager who keeps track of the progress throughout the development process is crucial. They ensure to meet timelines and budget targets, and everyone communicates effectively to avoid misunderstandings.
Managing Resources and Timelines
Creating bespoke software involves managing people, money, and time. A project manager ensures everything stays on track, that the right people work on the right tasks, and that the project is completed on time and within budget.
Ensuring Effective Communication Between Stakeholders and the Development Team
Good communication is critical to a successful software project. The development team needs to understand the needs of the business and users. Meanwhile, the company needs to know the project's progress. Regular meetings and updates help everyone stay informed and connected.
Advantages of Bespoke Software Solutions
Below are some of the advantages that bespoke software offers:
1. Business Solutions Tailored to Specific Needs
Bespoke software has unique features and functionalities explicitly designed to meet user needs. These features make the software more valuable and effective for businesses. Furthermore, because bespoke software is tailored to a company's specific requirements, it can give them a competitive edge by enabling them to work faster and more efficiently.
2. Scalability and Flexibility
As businesses grow and change, bespoke software can be updated and adjusted to meet new needs and requirements. It helps the company continue to succeed even as it evolves. Moreover, unlike off-the-shelf solutions, custom software solutions can work well with other systems and tools the business already uses. It makes it easier for everyone to work together and share information.
3. Enhanced Security and Compliance
With solid security features, bespoke software can protect critical and private information. It helps keep the business and its customers safe. In addition, bespoke software complies with relevant standards and certifications. It enables the company to stay compliant and avoids potential legal problems.
4. Improved Efficiency and Productivity
Bespoke software can help make business processes faster and more efficient. It can save time and effort, allowing employees to focus on more essential tasks. Also, bespoke software can automate tasks that used to be done manually. Thus, it reduces the chance of errors and helps employees work more efficiently.
Disadvantages of Bespoke Software Solutions
Here are some of the disadvantages to consider when thinking about bespoke solutions:
1. Higher Initial Investment
Creating bespoke software can be more expensive than buying off-the-shelf software because it is made just for one business, with costs including design, building, and testing. Additionally, bespoke software takes time to create and requires people with special skills, which may result in the business needing to wait longer and spend more resources on the project.
2. Longer Development Time
Bespoke software projects can be complicated, with many parts that must be designed and built. It makes the development process take longer. Sometimes, unexpected problems can arise during bespoke software development, causing delays.
3. Dependency on the Development Team
The company still needs help from the development team to fix issues, make updates, and provide support even after the software's release. Doing so can create a dependency on the team. Moreover, the development team knows how the bespoke software works, but the company might not. It means the business needs to learn from the team and keep good records to use the software effectively.
4. Potential Risks and Challenges
Sometimes, a business might not know exactly what it needs from the software, or its needs might change during the project, making it difficult to create the right software and potentially leading to problems later on. Additionally, unexpected technical difficulties can arise during the development process, which can be challenging to solve and may affect the quality or success of the bespoke software.
When to Choose Your Own Bespoke Software Solution: Evaluating Your Needs
How do you decide whether a bespoke solution is right for your business? Here are some tips:
1. Assess Your Business Requirements
Before choosing bespoke software, think about your business's unique needs and whether existing software can meet them. If not, bespoke software may be the right choice.
2. Determine Cost-Effectiveness
Think about whether a bespoke software solution will save or make more money over time and if it will offer long-term value as your business grows and changes.
3. Consider the Future Growth of Your Business
Choose bespoke software if it can adapt quickly to your business's changing needs and integrate with new technologies, helping you stay ahead of the competition.
4. Choose the Right Software Development Partner
Choose the right software development partner by finding a team with the necessary skills and experience to create your custom software. Ensure they understand and support your business values and goals, as this will contribute to the development of high-quality software that meets your specific needs.
Conclusion
Is bespoke software trendy or is it necessary? These days, bespoke software has become essential for most businesses. To make the best decision for your business, carefully weigh the advantages and disadvantages of bespoke software. Think about the unique benefits it can offer and the potential drawbacks.
Evaluate how crucial bespoke software development is for your business's success. And consider how it can help you achieve your goals and stay on top of the competition. If you need bespoke solutions, contact BIT Studios. We are here to help you benefit your business and make an informed decision!
Originally published May 9, 2023, updated May 10, 2023
We're BIT Studios!
At BIT Studios we specialize in designing, building, shipping, and scaling beautiful, usable products with blazing-fast efficiency