Custom Software Development Services at BIT Studios
BIT Studios is a custom software development company in Dallas. We specialize in 6 types of custom software development services. Our services include e-Commerce and SaaS Software development services. We also build ERP and CRM Solutions.
SaaS Applications
We will be with you through the delivery and implementation of your custom SaaS software. BIT Studios will also be with you in improvements, support, and the growth of your custom software.
eCommerce Development Services
We will help you get your online business up and running in no time! Our team will develop custom eCommerce solutions for your online business. BIT Studios will help with web design, payments, accounting, and inventory management.
ERP Solutions
BIT Studios develops robust and cutting-edge ERP systems for small and large businesses. We will help you manage all your business operations in one place.
CRM Consulting
Our skilled software developers will help you collect and store your data. We'll then help you build a system that allows you to access data, whether in the office or on the go.
Web App Development
Mobile App Development Solutions
BIT Studios developed mobile apps for some of the most well-known companies in Dallas. We know how to make sure your mobile apps are intuitive, secure, and fast—and we do so at an affordable price point.
Work with a trusted tech company in Dallas!
Our Software Engineering Process in Dallas
Take advantage of our 29+ years of custom software development experience and expertise! Work with us and see our fast and efficient process.
Planning
We start by identifying personas and creating user journeys. Then, we'll discuss your business goals and how we can help you achieve them. We'll ensure that we're all on the same page, and then we'll talk about what you need to do.
Questions to Ask During the Planning
Is there a need for the product?
Who will use it?
What kind of data goes into the software?
How will the software benefit its users?
Analysis
We look at your current workflow and find out where there are any problems or inefficiencies. We also look at emerging technologies. This is to see if they worked well for other software development companies. This way, we see if there's anything we can learn from their experience.
Analysis Process
Visual story mapping
Creation of rule specification document
Competitor analysis
Design
In this phase, the software developer studies the plan. This is to make sure that he understands the goals of the clients.
The Design Process
Meeting requirements of the software project
Analysis
Software design
Software prototyping
Software evaluation
Implementation
In this phase, the engineers start building the app. They will follow the design built in the previous phases.
Keys to Successful Implementation
Scope out the implementation
Assign implementation team leaders across your organization
Test the software in a testing environment
Allot a specified time for training employees
Testing and Integration
We do testing to ensure that your product is ready for release to the public. It's also an opportunity to catch any bugs before they get released into the wild. Integration is putting your software elements together. We do this to make sure that it works as intended.
Stages of Testing
Unit tests
Integration tests
System tests
Acceptance tests
Maintenance
Maintenance is the last phase of the software development process. It encompasses all the activities that occur after we release a software product.
Maintenance Tasks
Fixing bugs
Improving existing features
Adding new features
BIT Studios as Your Custom Software Development Company
Saves Time
Saves Effort
Saves Money
BIT Studios does UX-first rapid prototyping. Frequent iterations and reviews help our clients understand how their projects will work. through frequent iterations and reviews. Our unique software development process saves time and money.
Why Work With BIT Studios for Custom Software Application Development?
Our expert software development services will save you time. It improves business efficiency and overcomes issues.
Experience
BIT Studios is a software company in Dallas. We have been helping startups and enterprises in building software since 1990. And we have delivered positive results ever since!
Expertise
We have a wide range of software engineering talent from all over the world. Our software development team members went through a rigorous screening process.
Technology Stack
Our developers are adept at using various programming languages and tools. We are also innovating. BIT Studios is up to date with the latest technologies.
Industries
No matter which industry or business niche you are in, we can help! We had clients from varied industries such as insurance, healthcare, and many more!
Security
We are a Dallas software development company that performs regular security audits. We perform risk assessments, scan vulnerabilities, and penetration testing to identify threats.
Fast and Efficient
Our expert developers have mastered their craft. They are sure to deliver the software you need within the timeline you have set.
Hire A Dedicated Team of Custom Software Developers from BIT Studios
29+ Years of Experience
Extensive experience in building custom software
Process
Unique UX- first rapid prototyping approach
Review on Clutch
100+ Enterprise Projects
Built projects for different industries
BIT Studios is Your Best Choice for a Dallas Software Development Company
BIT Studios will work with you to understand your business' vision. We will lend you our expertise in custom software development for you to realize your goals.
Skilled Talent
Our team delivers robust and high-quality customized business solutions. We do this in the most efficient way possible.
Since 1990
BIT Studios is a software company Dallas startups have known since 1990. We are already 30+ years in business. But we keep up with the rapid changes in the industry.
Innovative Process
We pioneered UX-first rapid prototyping approach. This approach helps businesses find weaknesses in the software early on. This process provides feedback and makes adjustments. We do this before spending money on design and development.
Cost-Effective
Our pricing justifies the quality of software solutions we provided. Get the software you need without breaking the bank.
4.9/5 Rating on Clutch: Our Customer Software Development Experience
Our Stats for Dallas Custom Software Development
Founded in 1990
We have been a software company in Dallas, TX for more than 29 years. We provided web and mobile app development services to various enterprises and startups.
Global Reach
Our global reach allows us to serve clients from every corner of the world. Our deep industry expertise makes us a trusted partner.
100+ Talents Nearshore and Offshore
Our developers, designers, and engineers come from all over the world. We have a team of more than 100 talented individuals. They work with our clients to provide the best solutions for their projects.
Trusted by Fortune 500 Companies
We work with Fortune 500 companies. We provide them with the best possible custom software for their unique needs. Our team provides exceptional service from beginning to end. We do this so that you can be confident that we will meet your company's goals.
Let's Talk About Your Custom Application Solution
Custom Software Development FAQs:
What Type of Custom Software Development Services Does BIT Studios Offer?
At BIT Studios, we love to help businesses create custom software tailored to their needs. We provide eCommerce software for online businesses.
If you are in need of enterprise resource planning solutions, we got your back. We also offer CRM solutions, web development, and mobile app development. We're here to help!
We offer a wide range of custom software development services. BIT Studios can help you develop your custom application from start to finish. Whatever your idea, we'll work with you every step to make it into reality.
Can You Provide Software Development Services in Dallas for My Half-Complete Project?
Yes, we can.
Here's why:
We are a team of expert custom software specialists, app developers, and designers. Our team works together to deliver the best possible product. We understand how to build software in a way that reflects your vision. Furthermore, we can use our experience to help you achieve it.
Our mission is to help our clients succeed. We do this by providing them with excellent software solutions at reasonable prices. We want our clients to feel confident in their decision to work with us. We're willing to provide references from other companies we have worked with before.
Can You Assure the Security and Confidentiality of Our Intellectual Property Rights?
Yes, we can.
We work with custom software development companies in Dallas. We know that it's a big deal for them to have the assurance of their intellectual property rights. So, we want to make sure that you don't have to worry about it. That's why we've created a proprietary system. It allows us to track your files throughout creating your brand. So you can be sure your data is secure at all times.
We know how important it is for you to protect your ideas and designs. So, we're committed to making sure they stay protected.
We use our experience and expertise to protect you from any potential threats to your IP rights. We do the following strategies:
We do not store any copies of your data on our servers. We encrypt all information before it reaches our servers. Then, we delete them immediately after the client receives their copy.
We use HTTPS to secure all our communications with clients' websites. This means that no one else can read or tamper with them while they're traveling across the web.
We make sure that all clients sign an IP contract before beginning work on their projects. This contract defines what the client can expect from us. It also includes our expectations from them.
We ensure that we store all files in a secure location. No one can access the location other than the client or designer who created them.
We assign each project to a single designer who will work only with that project until it is complete.
Do You Provide End-User Documentation?
Yes, we do.
End-user documentation is a type of user guide. It helps people who have little to no experience using your product figure out how to use it and get the most out of it.
Consider what kind of end users you will have when you create this kind of documentation.
Our documentation is always up-to-date and easy to read. You can be confident that you're sending your users accurate information.
How Do You Choose a Software Development Partner?
How do you choose the right custom software development partner for your business?
There are three main factors to consider when choosing an app development partner:
Can they deliver on time and on a budget?
Time and budget are the two most important things. The best technology in the world won't help you if it's delivered late or not at all. Work with a custom software development company that can provide what they promise.
Do they have experience working in your industry?
Every industry has its own set of challenges. So, it's crucial to find a company that understands the needs of your specific industry. If they don't have any experience in that sector, they may not be able to offer you solutions that meet your needs.
A long track record of success is a good sign that they'll be able to handle your project too!
So if you see that they've been around for 20 years or more, chances are they'll be able to handle your project too!
Do they understand your goals?
You are starting out and don't have a lot of money to spend on web and mobile app development services. It's vital to work with a company that understands your budget constraints. Choose a company that won't overcharge you because they think they can get away with it.
Feel free to contact BIT Studios for a free estimate. As a trusted software development company (Dallas area), we're definitely your best choice.
BIT Studios' Custom Software Development Portfolio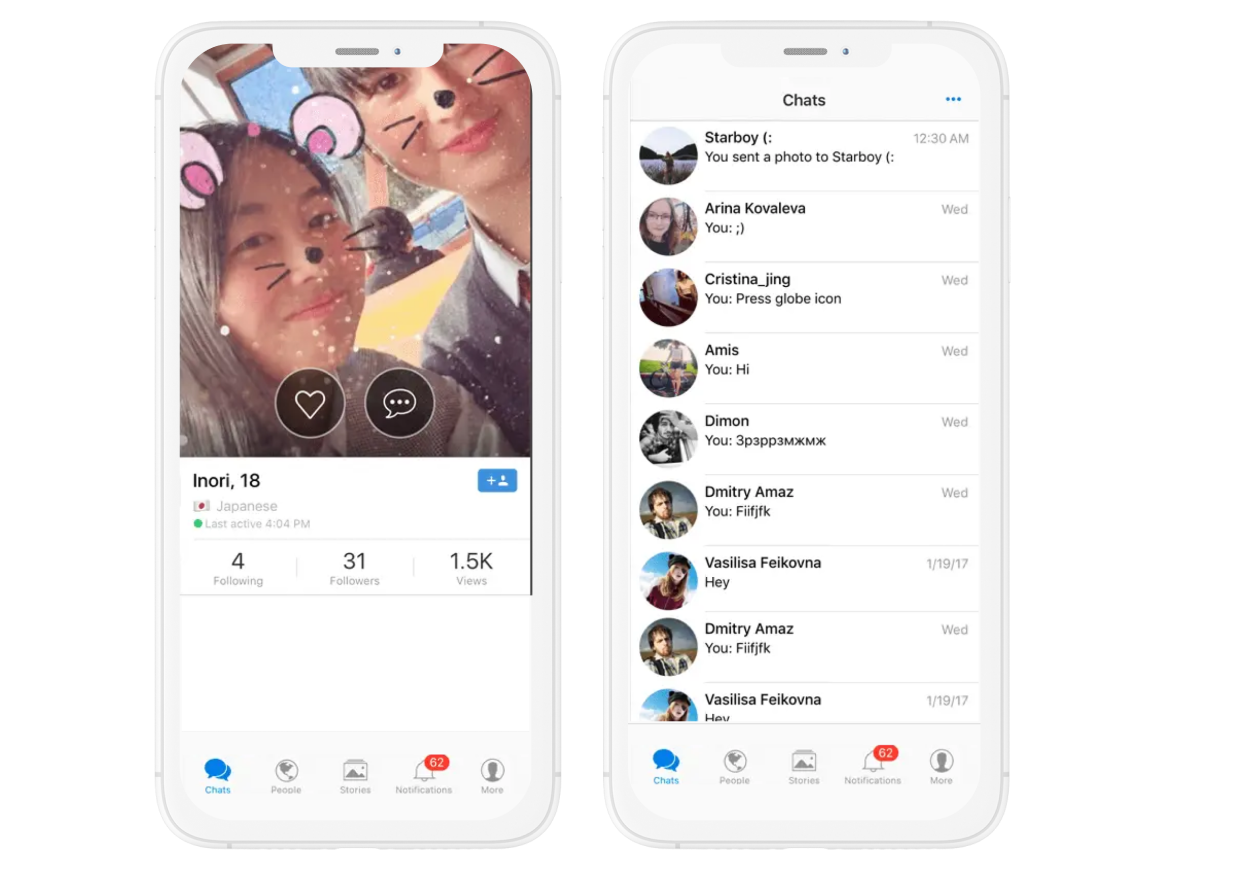 Mobile Messaging, Social Network & Translations
We built a multilingual messaging app with chat translation and social networking features. The Android/iOS compatible app also comes with free calls, voice, and video messaging. To date, the app has over 100,000 users.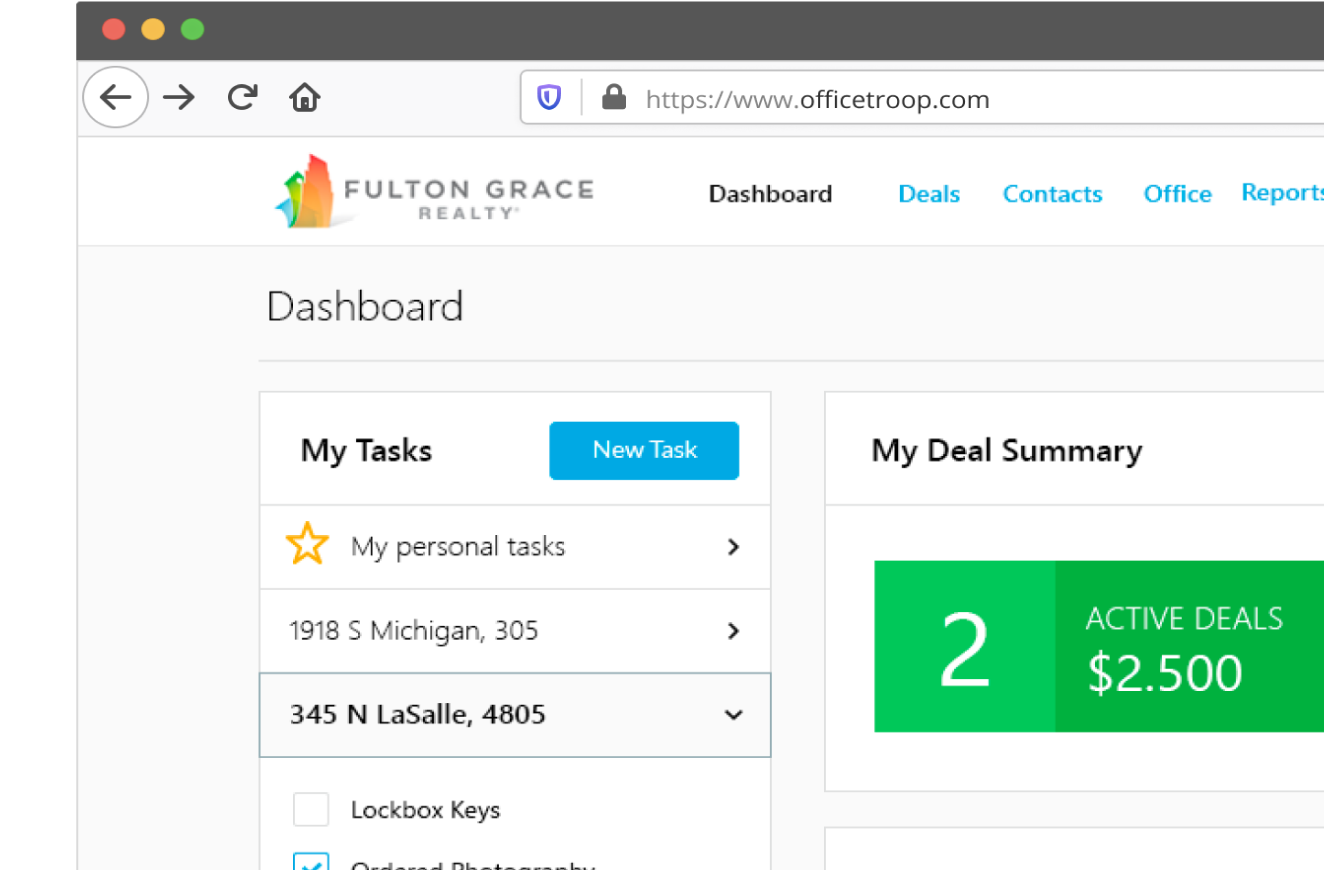 Real Estate Deal Management
Multi-product Software as a Service
We created a software as a service (SaaS) platform for our client Fulton Grace Realty. Our solution is a real estate deal management system. It lets users complete real estate transactions easily.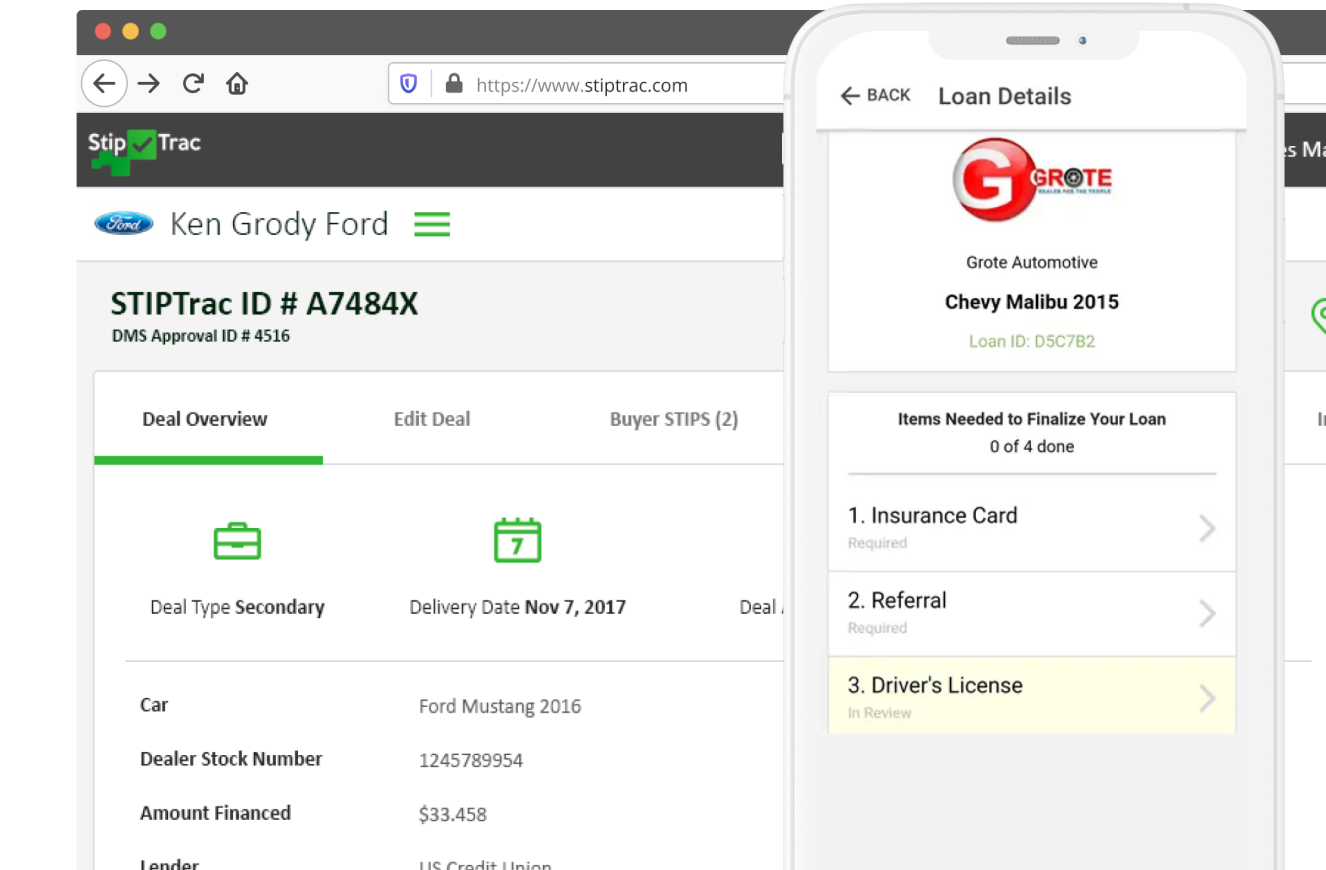 Auto Loan Stipulation Tracking – SaaS
Web Portals & Mobile Apps
We built a rapid prototype of an auto secondary loan management system for a client. We used the prototype to gather user feedback. Then we developed the client mobile app and auto dealer management portal.